Welcome to the ultimate guide on forming an LLC in the US.
In addition to providing you with accurate and current information on business formation, we have a team of legal researchers, accountants, and attorneys producing new articles regularly.
In this ever-growing guide, you'll find everything you need to know about filing, maintaining, and expanding a small business.
Benefits of forming LLC yourself
There are some advantages to creating an LLC yourself. Besides saving money on an LLC filing service, you'll also learn the details of how to form an LLC effectively.
Choosing your LLC location
LLCs are typically incorporated in the state where the business is located. For most LLCs, forming in another state doesn't offer any real advantages.

Choosing a name for your LLC
Before you start the incorporation process, select a name for your LLC that's not already taken in your state.
Here's an example from Florida where you can search for businesses by name to see if a name is available.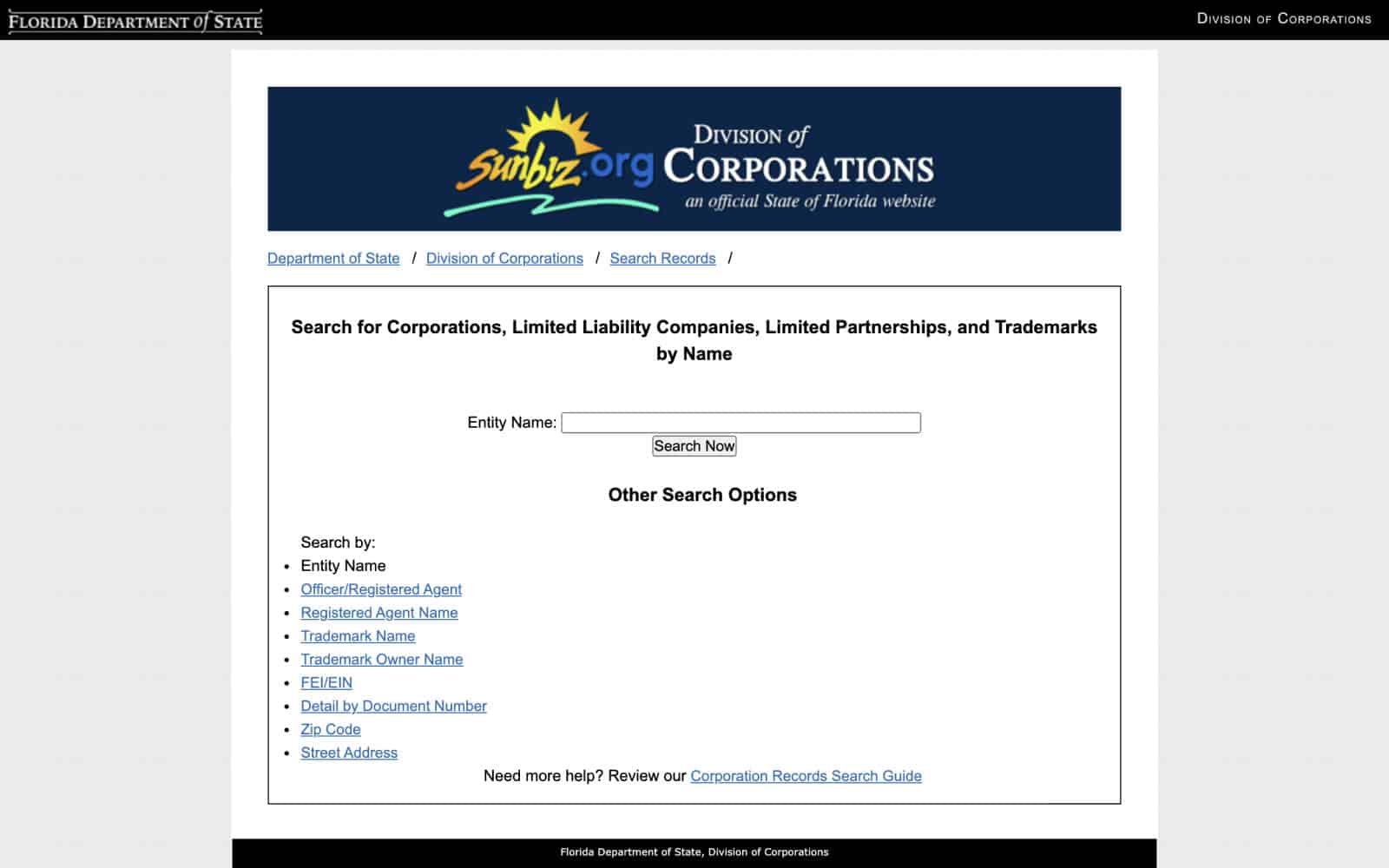 Business name generators can help you come up with something unique.
Choosing a name that's also your brand or describes what you do can help with marketing. For example, a business named Orlando Plumbing lets people know you're a plumber in Orlando.
Hiring Registered Agent
An LLC needs a registered agent to accept legal and business documents on its behalf. The registered agent can be one of the LLC's members or an independent party.
Filing the certificate
File Articles of Organization or other required documents with your state to officially register your business.
Obtaining an EIN (Employer Identification Number)
An Employer Identification Number or EIN is like the social security number for your business. When you open a bank account or apply for business credit, lenders will likely ask for your EIN.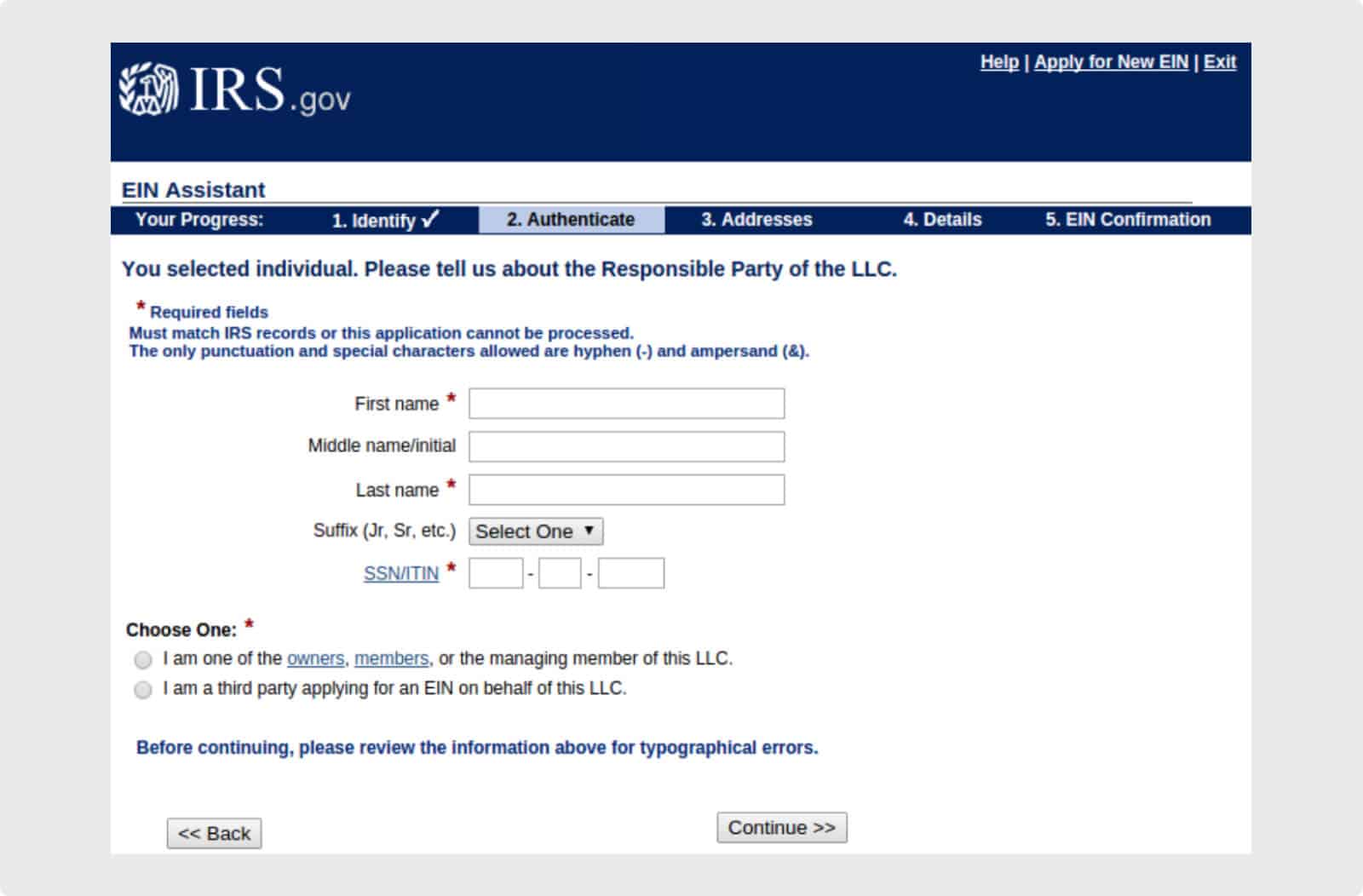 It's simple to apply online on the IRS website, and your EIN is available immediately for use. When applying for your EIN, you must select a business structure for federal income tax purposes to tell the IRS how you want your LLC to be taxed: as a sole proprietorship if you're a single-member LLC or as a corporation for multi-member LLCs.
Draft LLC operating agreement
LLCs should have an operating agreement that lays out the ownership, rules, and guidelines for managing the LLC. Templates are available online, or you could hire an attorney to draft it for you.
Opening a bank account
As a best practice, LLC members should open a business bank account. There are rules to follow for an LLC to remain compliant.
One is not commingling or mixing business and personal funds. Doing so implies that the LLC is not a truly separate entity and could void the personal asset protection for members that the LLC provides.
Your accounting and tax processes are also simplified when all transactions are related to the business. Your LLC must be registered with the state to open a business bank account, and you must have an EIN.