Limited liability companies (LLCs) provide greater flexibility for the taxation of your business.
You can choose to use the default federal tax classification for your business structure, such as sole proprietorship or partnership. Or elect to be taxed under another status.
In this guide, we break down the taxation rules and policies on federal and state levels and explain how to file taxes for your LLCs.
LLC taxation: general overview
Business owners need to ensure compliance not only with IRS rules but also with their state and local taxing authorities.
By default, the Internal Revenue Service (IRS) treats an LLC as a disregarded entity. It means that all company profits pass-through to the members' personal income tax returns.
Unless an LLC elects to be taxed as C-Corporation, your business won't be subject to neither state nor federal corporate income taxes.
Still, you may be subject to other forms of taxation such as federal and state employment taxes, self-employment taxes, property taxes, sales and use taxes, etc.
Ultimately, your business and personal tax liabilities will depend on several factors:
Number of members: Single-member LLCs (with one owner) are taxed as a sole proprietorship by default. Multi-member LLCs are by default taxed as a partnership by the IRS.
Elected tax classification: LLC members can elect an alternative federal taxation scheme and report federal taxes as an S-Corporation or C-Corporation.
Incorporation state: Each state may levy extra taxes from LLCs depending on the nature of your business. These include minimal annual franchise tax, sales and use tax, and state employment taxes. The rates and tax regulations vary from state to state.
How to file taxes for your LLC: step-by-step guide
Most small business owners get intimidated by different tax obligations. But the truth is, even non-accountants can easily survive the tax seasons.
What you need to do is get equipped with an accounting app and follow along with the next steps.
Here's how to file taxes for your LLC:
Determine your business income tax obligations on the federal level
Estimate your federal self-employment tax contributions (if applicable)
Calculate federal and state employment taxes (if applicable)
Pay any other state business taxes (if applicable)
Step 1: Determine your business income tax obligations on the federal level
The IRS determines what federal income taxes are due based on your tax status.
Respectively, the required IRS forms and filing deadlines depend on the default (or elected) tax classification your business entity has. LLCs can report their taxes as the following business types:
Sole proprietorship
Sole proprietorship is the default tax classification for a single-member LLC. In this case, you report federal taxes as any other sole proprietor (unincorporated business owner) would do.
All business income and expenses of the LLC must be reported on the individual's Schedule C using Form 1040. The filing date for tax Form 1040 is April 15th.
In this case, you'll pay:
Partnership
Partnership is the default tax classification for LLCs with multiple members. Each member has to report their share of income and business expenses on their individual tax return Form 1040.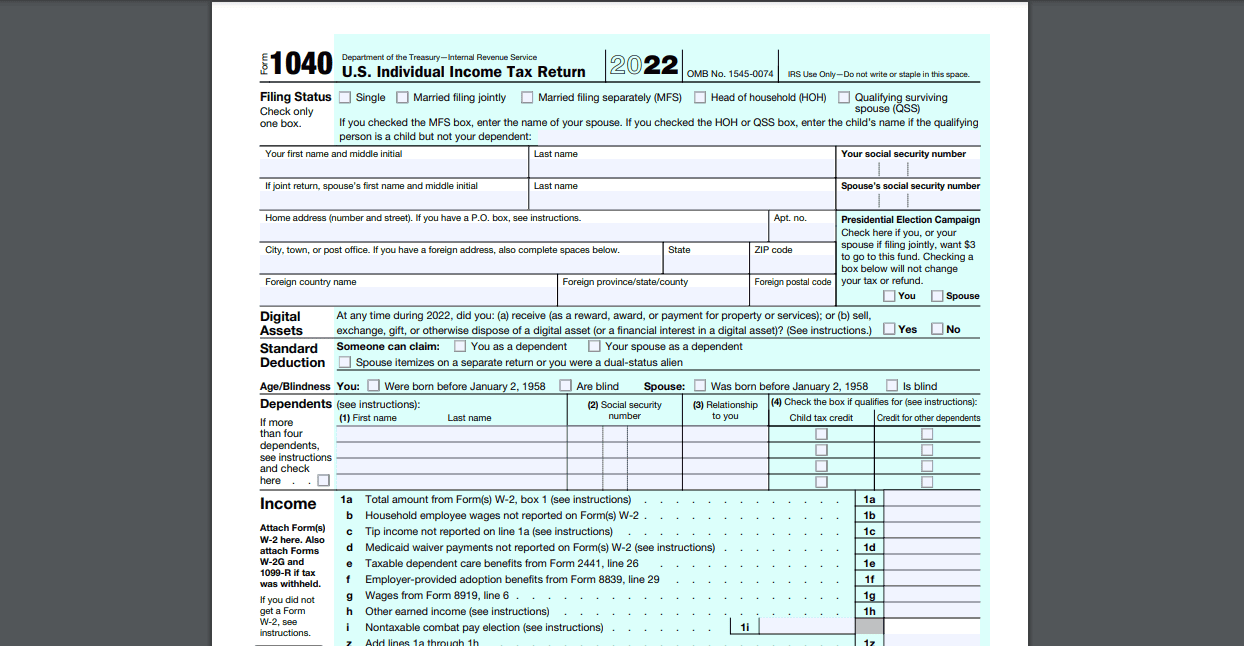 As part of Form 1065, the taxable income or loss of the partnership will be allocated to each partner based on their respective ownership.
Each partner will receive a Form K-1 which shows their share of the partnership's income, expenses, credits, etc. The partner then has roughly a month (from the March 15th filing date of the partnership return) to complete their individual return due April 15th.
In this case, you'll also pay:
S-Corporation
S-Corporation (S-Corp) is an elected tax classification both single-member and multi-member LLCs can select.
S-Corporations must file a separate federal tax return each year, Form 1120-S, which is also due on March 15th.
Depending on your type of business, you may also be asked to fill in the following Schedules (three of them are mandatory):
Schedule B (mandatory) — requests information about your business accounting practices.
Schedule D (mandatory) — required for reporting any capital gains or losses for the year.
Schedule K (mandatory) — gathers information about your company income, tax deductions, and tax credits.
Schedule L (optional) — applies to businesses with $250K in receipts for the year or $250K in assets.
Schedule M-1 (optional) — provides room for addressing any inconsistencies between profits and losses in your books and profits reported on your taxes.
Schedule M-2 (optional) — used to report changes in your company's retained earnings.
As an LLC member, you'll pay:
Self-employment taxes on the wage you receive from your company (rather than all business profits).
Or payroll taxes for a salary you pay yourself from your company.
Personal income taxes.
Note: S-Corporations can also make tax-free distributions that are not subject to corporate tax or self-employment taxes. This way you can receive extra income from your business without increasing your tax bill.
What's the difference between a partnership and an S-Corp for tax purposes?
Unlike a partnership, S-Corporation allows you to distribute a portion of your profits as wages rather than report all company income on members' personal tax returns.
It means you can reduce your self-employment taxes, as well as personal income tax, if you choose to pay yourself a more modest compensation.
C-Corporation
LLCs can choose to be taxed as a C-Corporation (C-Corp). However, few small business owners do so since C-Corp status means double taxation.
First, you'll pay corporate income taxes on all business profits.
Then pay personal income taxes on all distributed profits.
If your C-Corporation distributes dividends, shareholders will also pay income tax on dividends received. Choosing to be taxed this way adds an extra level of tax on each dollar of profit earned.
Still, if you plan to go this route, you'll need to file Form 1120 by the fifteenth day of the fourth month after year-end — April 15th.
Then pay federal corporate income taxes at a flat 21% tax rate. The individual shareholders will pay tax on dividends received at either 0%, 15%, or 20%, depending on the individual's taxable income.
Step 2: Estimate your federal self-employment tax contributions
In most cases, LLC owners are subject to paying federal self-employment taxes, which cover your FICA and Medicare contributions.
If you plan on drawing a salary from your LLC (taking an owner's draw), you'll have to pay self-employment taxes on this income.
However, owners who are not active in the LLC — those who have merely invested money but don't provide services or make management decisions for the LLC — may be exempt from paying self-employment taxes on their share of the profits.
Schedule SE, which is submitted along with your Form 1040 individual tax return, calculates your Self-Employment Tax liability. Schedule SE pulls in the amount of your net profit or loss from Schedule C (sole proprietorship) or Schedule K-1 (partnership) and uses that amount as the starting point for calculating self-employment taxes.
Step 3: Calculate federal and state employment taxes
If your LLC has employees (non-members) on the payroll, you'll be bound to pay both federal and state employer taxes.
Federal employment taxes
There are three main types of federal employment taxes:
Federal Unemployment Tax (FUTA)
Social Security
Medicare
For 2023, the social security tax rate is 6.2% for wages with a maximum wage of $160,200. Federal Unemployment tax (FUTA) is paid directly by the employer and uses only the employer's funds (there's no employee contribution).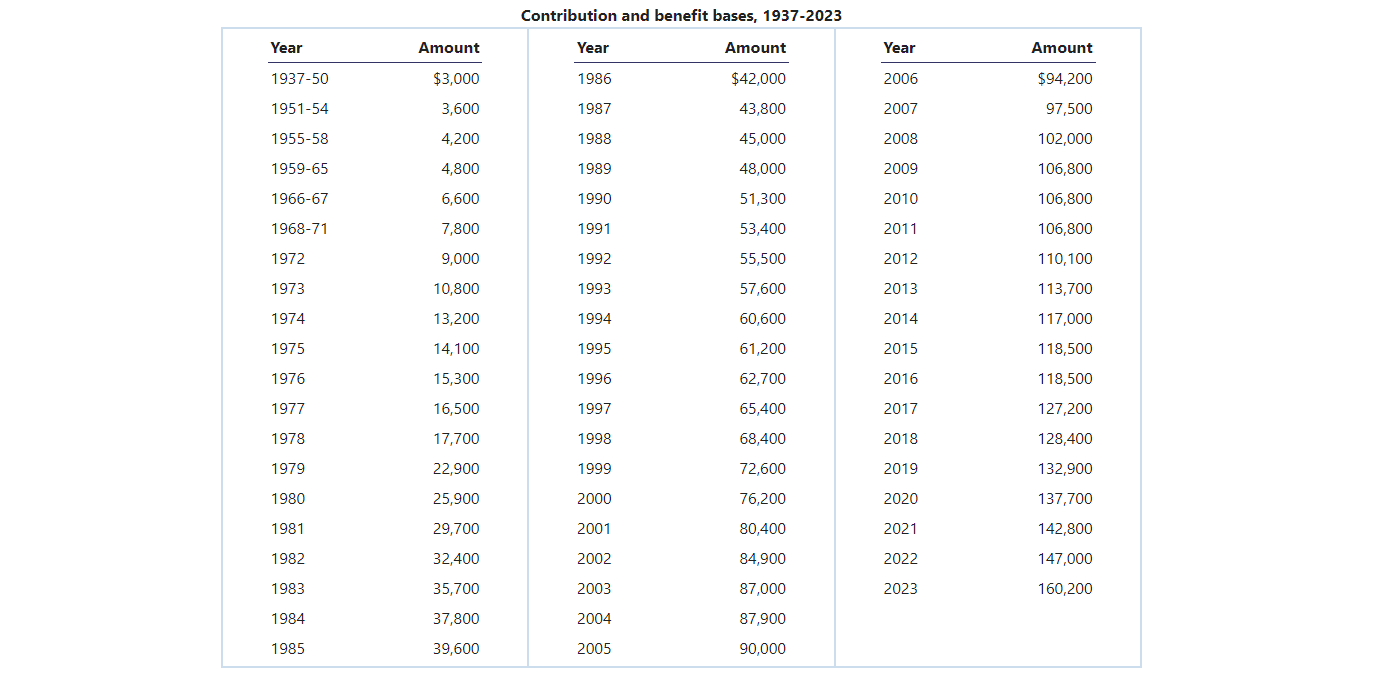 These rates vary depending on how much the employee makes. Not all employers are subject to FUTA. Please consult with a tax professional or payroll provider for additional information.
State employment taxes
Each state also collects its own set of employment taxes. The tax obligations and rates vary by state. Thus, check in with your local authorities to learn about applicable rules and obligations for state taxpayers.
State employment taxes often include:
State unemployment tax — these rates vary depending on the type of business you run and incorporation state.
State disability tax — certain states require an employer to collect and pay state disability contributions on their employee's behalf.
Additionally, states with a personal income tax require employers to withhold estimated tax from their employees' paychecks and remit these amounts to the state.
Step 4: Pay any other applicable state business taxes
In addition to employer state payroll taxes, LLCs can also be subject to several other non-income based state taxes such as the following.
Sales and use tax
Most states collect a sales tax on the purchase of goods and some services. Only five states currently don't have a sales tax: Alaska, Oregon, Montana, New Hampshire, and Delaware.
So if you're selling taxable goods and services, you'll have to collect and remit state-wide sales tax (if applicable), plus country/city sales tax (if applicable).
Minimum annual franchise taxes
Many states have a minimal or progressive franchise or privilege tax charged on all companies doing business in the state.
States collecting minimal annual franchise taxes (or a variation of such) from LLCs include:
Alabama, Arkansas, California, Connecticut, Delaware, Washington DC, North Carolina, Rhode Island, Tennessee, Texas, and Washington.
State business property return taxes
Certain states impose a tax on the business assets owned or used by an LLC in a given year.
However, this tax differs from real estate property taxes which are typically levied by a local municipality. State business property taxes are currently only levied in a few states, namely Maryland, Minnesota, and Texas.
Takeaways
By default, LLC members must report all business income on individual income tax returns and pay applicable self-employment taxes and federal income taxes.
Depending on the residency, LLC members may also need to pay personal state income taxes.
LLCs don't pay federal or state corporate income taxes unless they elect C-Corporation status.
LLCs with employees must report and pay state and federal employment taxes.
In some cases, LLCs may be subject to extra state-wide or county taxes for the privilege of doing business in the state. Additionally, sales tax must be paid for taxable goods and services.
FAQs about LLC taxes
Here are answers to some of the most frequently asked questions about LLC tax filings.
Advertisement
LLC Formation Service
LLC Formation: $39 + state fees
Pricing:
Turnaround Time:
Help & Support:
Customer Satisfaction:
Ease of use:
Best LLC Service 2023

Formed 1,000,000+ LLCs
$39 formation includes registered agent service
Fast formation & same day filing
Exceptional customer reviews

Last updated:
Dec 2023