A limited liability company (LLC) is an incorporated business structure. It needs to be registered with the state or city authorities.
In many cases, the LLC company formation process also assumes obtaining specific permits and licenses for your business. It may be a general business license or occupational license. It can apply to both domestic LLCs and foreign LLCs.
In this quick guide, we explain all about LLC licensing requirements.
Table of contents
---

Last updated:
Mar 2023
Start your LLC the easy way
Forming your LLC is a checkbox that needs to be ticked. Easy, fast and worry-free. We reviewed the 13 most popular LLC formation services to figure out who truly understands what new founders need. Our recommendation:
LLC Formation: $39 + state fees
Pricing:
Turnaround Time:
Help & Support:
Customer Satisfaction:
Ease of use:
Best LLC Service 2022

Formed 1,000,000+ LLCs
$39 formation includes registered agent service
Fast formation & same day filing
Exceptional customer reviews

Last updated:
Mar 2023
What is a limited liability company (LLC) license?
An LLC license commonly refers to any type of licensing document providing legal authorization from that state (or city/county) to engage in a specific type of business activity.
Essentially, it's a blanket term for different kinds of licenses small business owners may need to obtain for their new business.
Here's a short video explaining what is an LLC license and how to get one.
How is an LLC license different from a business license?
An LLC license essentially is a business license.
As such, there's no separate, LLC-specific license. Depending on your line of business, you may be asked to obtain either a general business license required for all business entities. Or an occupational license for all LLC members providing a regulated service.
For example, accounting, beauty, engineering, or medical services. Sole proprietors and regular employees in some professions need to have a valid occupational license.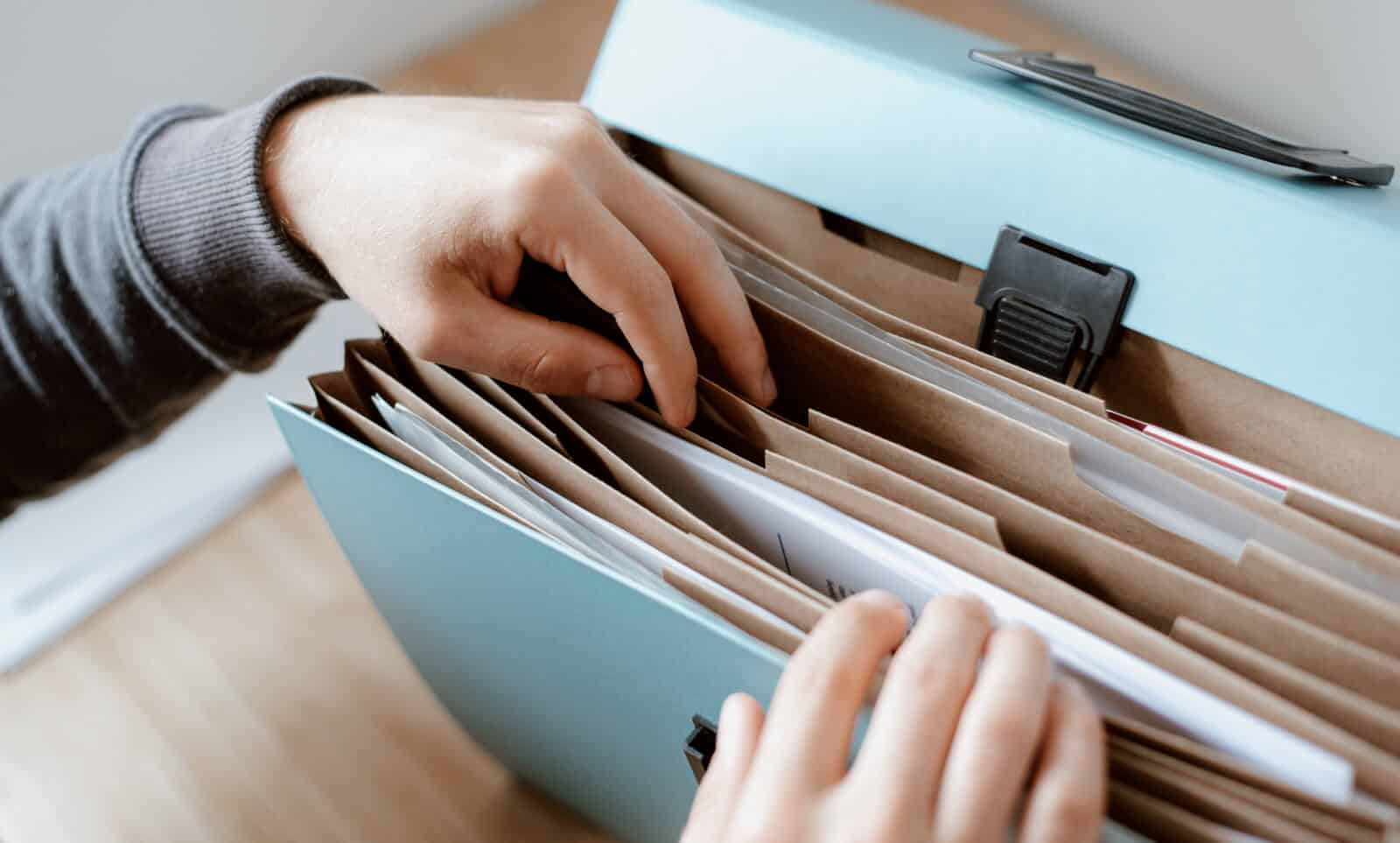 General business licenses explained
Some states or cities require all registered legal entities, including LLCs, to obtain a general business license:
Atlanta City, Georgia
Alabama
Alaska
Delaware
District of Columbia (D.C.)
Hawaii
Maine (issued on county/city level)
Massachusetts (issued on county/city level)
Missouri (issued on county/city level)
Montana (general licenses are required by some cities)
Nevada
North Caroline
Tennessee
Utah (issued on county/city level)
Washington
A general business license is issued by the Secretary of State (SOS) with whom you have filed company formation documents or provided by city/county governments. So if your company wishes to do business in several counties, you may be required to apply for a business license with each one.
In some cases, general business license registration may be required only when your business meets a certain condition, such as reaching a specific revenue threshold.
For example, in Tennessee, domestic limited liability companies with more than $10,000 in gross receipts have to obtain a general business license from the local county/city. Your LLC needs to post a business license to operate a business in that location.
Business owners need to check with local and state law for specific business and state license requirements, including state filing fees and renewal requirements.
Occupational (professional) business license explained
Some professions have additional operating requirements, such as accountants, lawyers, beauty service providers, or medical professionals.
First, they may need to establish a professional limited liability company (PLLC), over a standard LLC, in the state(s) they operate.
Additionally, they may need to obtain an occupational (professional) business license. Such specialty licenses are issued either by:
Industry-specific state professional licensing agencies
State Department of Professional Licensing
County/city licensing departments
The Secretary of State website usually provides general information about licensing requirements in your state and directs you towards the right agency. The Small Business Association (SBA) also provides a helpful resource about licenses and permit application process.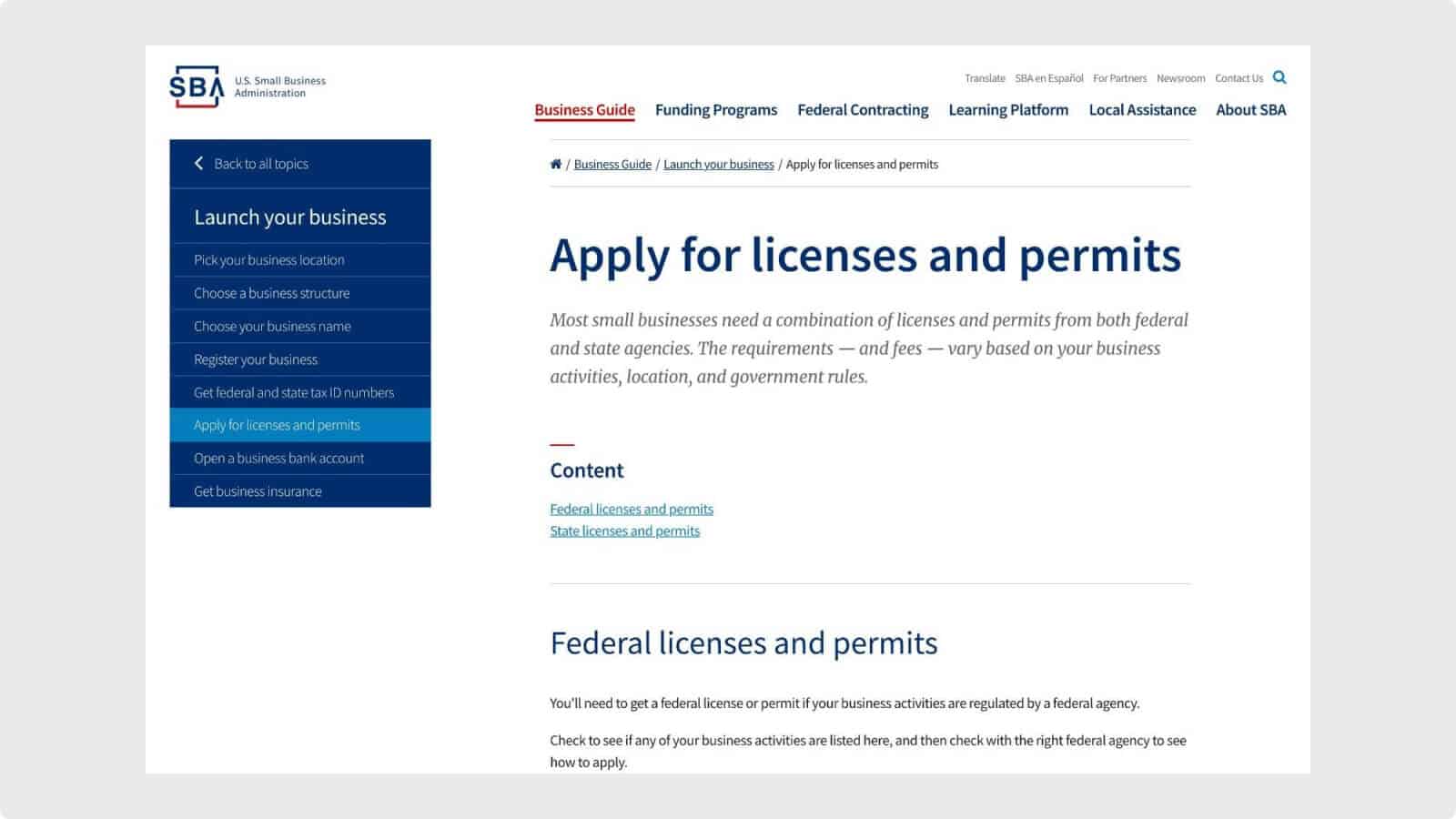 Occupational business licenses will be required in addition to a general business license for your LLC.
How to get an LLC license: step-by-step instructions
To form an LLC, you need to register with the state.
This requires filing articles of organization and obtaining other formation documents, choosing a business name, appointing a registered agent, paying applicable state fees, and registering for tax authorities and any LLC licenses.
Here's a brief overview of some key steps to keep in mind.
1. Select a legal company name
As part of your LLC formation, your LLC will need to choose a business name for the state or states that it does business. The LLC name needs to be distinguishable from other registered business entities within that state.
Usually, you can search the business name availability on the Secretary of State's website for each state. If available, you can register it and use it as your legal company name.
Note that if you need to, you can often register a trade name or doing business as (DBA) name to use in doing business.
It's a good option for LLCs that want to operate under different names for different brand sectors and for LLCs who wish to do business in a state that already has a registered business entity with a business name similar to the desired business name.
2. Appoint a registered agent
Expect to need a registered agent to accept service of process for the state in which you choose to pursue LLC formation or that your LLC otherwise is acting as a business entity in a location within that state (if required by local state law).
The requirements for a registered agent for your LLC will vary for domestic and foreign LLCs, so pay close attention to the Secretary of State's website and the state law.
Note that this is a crucial part of the LLC formation process. The registered agent will accept legal documents for your LLC as part of the service of process.
3. File for articles of organization with the state
Filing the articles of organization (also referred to as articles of incorporation or certificate of formation) with the state your LLC intends to do business in is one of the most crucial steps in the formation of your LLC. Costs vary.
The Secretary of State's website is the go-to for the state laws on how to file the articles of organization for your LLC, the required information, filing method, and filing fees.
4. Pay state filing fees
Speaking of fees, your LLC will need to pay state filing fees and startup costs. One will be for the filing of the articles of organization with the Secretary of State. Other costs may be involved in forming an LLC.
For example, reserving a business name (optional), obtaining an LLC license (whether a general business license or occupational license), filing an LLC operating agreement (for some states), registering a trademark (if needed), using a registered agent service or professional service for filing formation documents, etc.
Check with the state your LLC operates in for that state's filing fees and how to pay for this business structure.
5. Obtain a business license
Generally, a business license is obtained from the state's secretary of state or business licensing office. It will depend on where the business is operating and the type of business the company is conducting.
As such, you should reference the state, county, and local offices for help on obtaining such business licenses.
To learn more, follow our guide providing a general overview of the business license application process.
Conclusion
The next steps for forming your limited liability company (LLC) typically include the following.
Opening a bank account, registering with federal tax and state tax authorities (which may be needed to pay franchise tax and income tax if elected as an S Corp or C Corp), applying for an employer identification number (EIN) with the IRS for tax returns and to pay taxes, obtaining any business license or liability insurance (if needed), filing annual reports (if required), and any other specific state law or local requirements.

Last updated:
Mar 2023
Start your LLC the easy way
Forming your LLC is a checkbox that needs to be ticked. Easy, fast and worry-free. We reviewed the 13 most popular LLC formation services to figure out who truly understands what new founders need. Our recommendation:
LLC Formation: $39 + state fees
Pricing:
Turnaround Time:
Help & Support:
Customer Satisfaction:
Ease of use:
Best LLC Service 2022

Formed 1,000,000+ LLCs
$39 formation includes registered agent service
Fast formation & same day filing
Exceptional customer reviews

Last updated:
Mar 2023