This guide explains how to start an LLC in Montana step by step and covers all related costs and fees.
Montana — the "Treasure State" — has a rich mining history and huge natural resource deposits.
It's also home to top-class natural attractions: the Glacier National Park, the Great Falls on the Missouri River, and Beaver Creek Park.
You might not know that Montana is also a treasure trove of business opportunities.
From hospitality venues to digital business services, there are many business ideas you can pursue in this state for a low cost and with no competition.
Ready to open your own LLC in Montana?
---
7 Steps to Start an LLC in Montana
---
Step 1: Choosing a name for your LLC in Montana
Every business needs a fine brand name. It should be short, memorable, and indicative of what you do.
LLCs, however, will also need to meet several Montana naming requirements.
The legal name you choose must:
Contain the words "limited liability company" or "limited company" or one of the abbreviations — "L.L.C.," "LLC," "LC," or "L.C." You may abbreviate "limited" as "ltd." and "company" as "co."
Be distinguishable from the names used by other domestic or foreign LLCs, corporations, nonprofits, or limited partnerships.
Not imply that the LLC is a business structure other than a limited liability company.
If you want to use restricted words like "attorney," "bank," or "university," you may be asked to provide extra licensure paperwork.
Once you have several options, verify their availability in the business name database from the Montana Secretary of State (SOS).
If your Montana LLC name is available, go a step further and register a domain name to secure it ahead of time and prevent others from acquiring it.

Name reservations
If you're not ready to file company formation documents yet, you can reserve your business name to prevent other companies from scooping it up.
In Montana, you can file a name reservation form online. The filing fee is $10. Your name reservation will be valid for 120 days.
Trade name
You might struggle to come up with a brandable business name. But don't worry about that.
You can always file for an alternative name — a trade name, aka "doing business as" (DBA) name.
A DBA establishes an association between your business structure and the new brand name.
For example, you've launched a pet service business and named it Pat's Pet Sitting LLC. Later, you've decided to expand your operations and offer grooming services or sell pet supplies. Your initial name no longer represents your business well.
That's when registering a trade name makes sense. You add a DBA to your LLC and legally operate as "Pat's Pets." You can register a DBA with the Montana SOS online. The state fee is $20.
Step 2: Pick a registered agent
You're required to list a Montana registered agent for your LLC.
A registered agent acts as a point of contact for your business. They receive service of process, important legal documents, and official correspondence on your business's behalf.
An individual or business entity can act as a registered agent, provided they meet the following requirements:
Be over 18 years old and reside in Montana
Have a physical street address (not a P.O. Box)
For legal entities: be authorized to do business in the state
Legally, you can serve as your own Montana registered agent. Many single-member LLCs and some multi-member LLCs opt to do so. However, you must be present at the office during regular business hours and meet all the above requirements.
For most businesses, using a commercial registered agent makes more sense. The provider can handle state filings and other administrative paperwork instead of you. Plus, you have the freedom to leave the office or take time off.
Commercial registered agent services in Montana charge $50-$250 per year.
Step 3: File the Montana LLC Articles of Organization
You have a business name and selected a registered agent. The next step is to register your Montana LLC with the state.
To form an LLC, you must complete and file an Articles of Organization form online with the following details:
LLC name and mailing address
Registered agent's name and address
Management structure
Names and addresses of all members or managers
Date and signature of the person filling out the paperwork
The state fee is $70 for approving your LLC's Articles of Organization.
If you are already incorporated in another state and want to do business in Montana, you'll need to register as a foreign LLC.
Foreign LLCs must file a "Certificate of Authority of Foreign Limited Liability Corporation" online with the Montana SOS and a current certificate of good standing/existence from the domestic state. The filing fee is $70.
Montana's average LLC registration processing time is 7-10 business days.
If you need your LLC formed faster, expedited processing is available at an extra cost:
24-hour priority handling: $20
1-hour expedited handling: $100
Step 4: Obtain an EIN (Employer Identification Number) from the IRS
Once you are done with the state formalities, switch to the federal level.
All multi-member LLCs must apply for an Employer Identification Number (EIN). An EIN works like a Social Security Number (SSN) for the business that identifies it and lets you file federal taxes and pay your workers.
Single-member LLC without employees don't need to apply for EIN immediately.
You request a new EIN online, by mail, or fax from the Internal Revenue Service (IRS). The registration is free.
Step 5: Register with the Montana Department of Revenue and Department of Labor
LLCs formed in Montana must register with the Montana Department of Revenue and Department of Labor & Industry to fulfil various state tax obligations.
If you have property, payroll, or employees in Montana, register with the Montana Department of Revenue to:
Set up a withholding account to withhold taxes from employees' paychecks.
Submit business property tax forms.
One of the perks of Montana is that it has no statewide sales tax. So no sales permit is necessary!
If you have employees, you'll also need to register for unemployment insurance tax through the Department of Labor & Industry. LLCs must also provide workers' compensation insurance, which you can purchase from authorized insurers in Montana.
Both registrations are quick and can be done online.
Step 6: Prepare an LLC operating agreement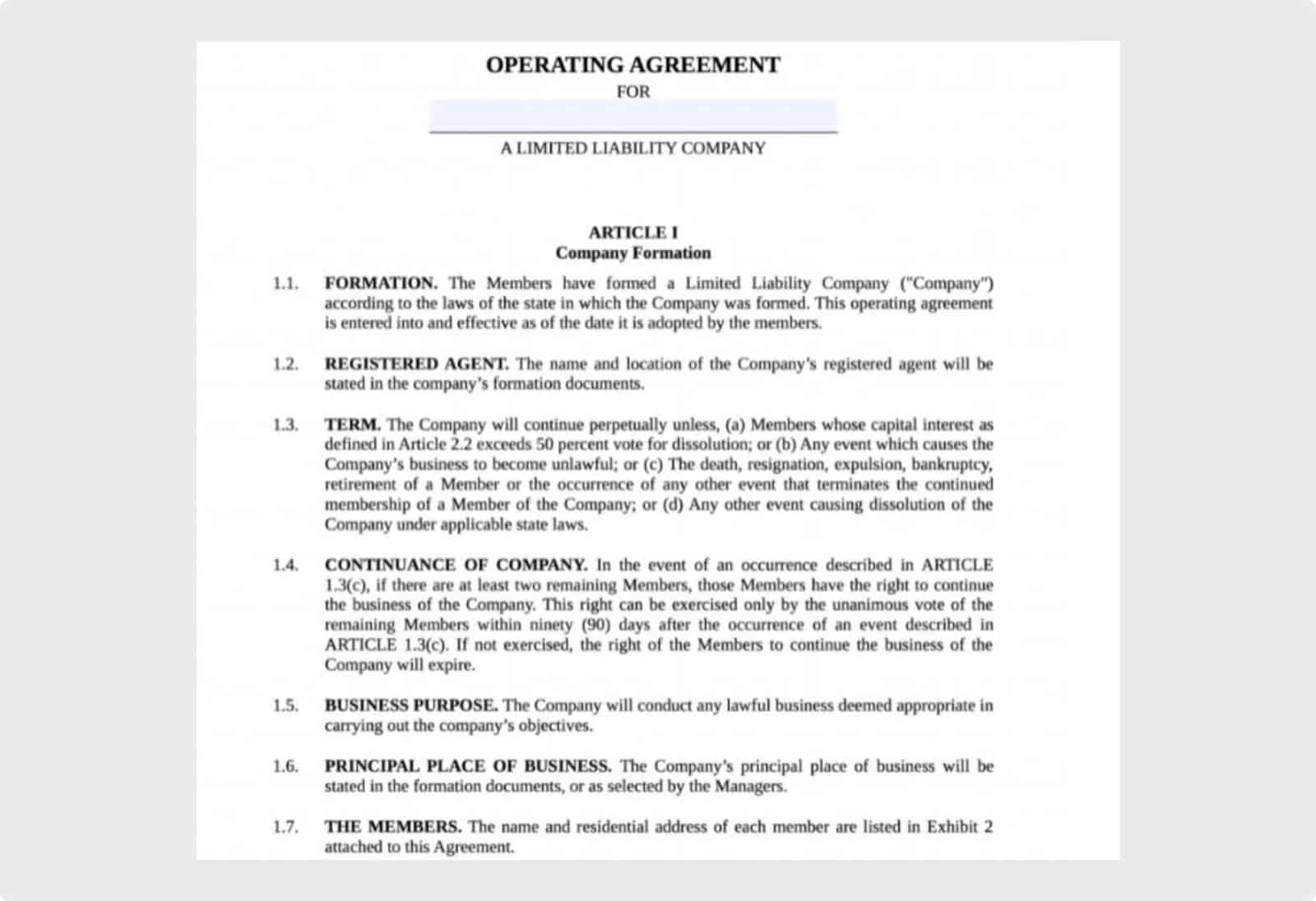 Multi-member LLCs should consider creating an operating agreement.
This legal document acts as a "guidebook" for running the company, managing operations, making decisions, and distributing profit.
Montana state law doesn't require LLCs to have an operating agreement, but they strongly encourage you to have this document.
The agreement shows that:
Members' assets and debts are separate from the LLC's finances and legal liabilities.
Disagreements and conflicts can be prevented and resolved without invoking Montana law.
New investors or members have a clear picture of how the business operates.
You can draft your operating agreement with the help of an attorney or use a customizable online.
Step 7: Open a Montana business bank account
Unlike sole proprietorships, LLCs (even single-member ones) are not allowed to use a personal account for business finances.
That's one of the key requirements for retaining personal liability protection.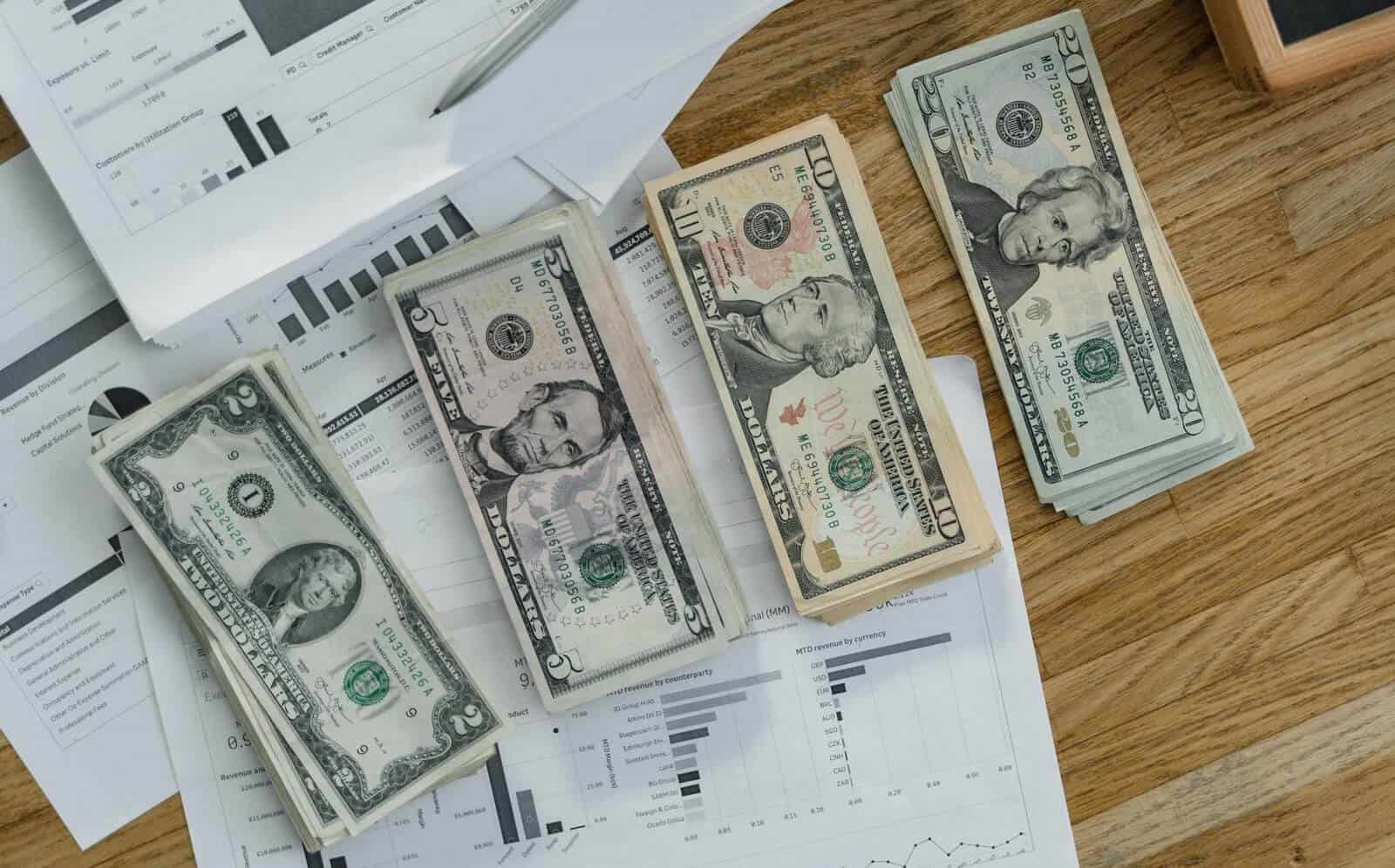 Apply for a business bank account for a local financial institution once you have all formation documents approved.
Popular Montana banks among small business owners include:
Opportunity Bank of Montana: $100 minimum opening deposit, no minimum balance requirement, no monthly service charge.
Farmers State Bank: $50 minimum opening deposit, no minimum balance, and no monthly fee.
Bank of Bozeman: $100 opening deposit, $100 average minimum balance, monthly fees may apply.
Pros and cons of forming an LLC in Montana
LLC formation in The Treasure State comes with some definite perks and a few disadvantages. Here's a quick summary.
Montana LLC pros
Low LLCs startup costs (registration and operation).
No franchise tax.
No state sales tax.
Montana LLC cons
Small domestic market.
Annual report required.
Frequently asked questions about registering an LLC in Montana
Below are some of the most frequently asked questions (FAQs) about forming an LLC in Montana.

Last updated:
May 2023
Start your LLC the easy way
Forming your LLC is a checkbox that needs to be ticked. Easy, fast and worry-free. We reviewed the 13 most popular LLC formation services to figure out who truly understands what new founders need. Our recommendation:
LLC Formation: $39 + state fees
Pricing:
Turnaround Time:
Help & Support:
Customer Satisfaction:
Ease of use:
Best LLC Service 2022

Formed 1,000,000+ LLCs
$39 formation includes registered agent service
Fast formation & same day filing
Exceptional customer reviews

Last updated:
May 2023