Wisconsin has a history of innovation and entrepreneurship. From Harley Davidson to Trek bicycles, many successful businesses were launched out of Wisconsin.
With access to top talent from its public universities to the numerous tax credits available, there are plenty of reasons to start your new business in The Badger State.
And starting a limited liability company (LLC) in Wisconsin is an excellent choice for business owners looking to limit their personal liability.
In this step-by-step guide, we'll walk you through the steps you'll take to form your LLC in Wisconsin.
We'll dig into the pros and cons of selecting Wisconsin for your LLC and answer the most frequently asked questions among new business owners.
Steps to Open an LLC in Wisconsin
---

Last updated:
Jan 2023
Start your LLC the easy way
Forming your LLC is a checkbox that needs to be ticked. Easy, fast and worry-free. We reviewed the 13 most popular LLC formation services to figure out who truly understands what new founders need. Our recommendation:
LLC Formation: $39 + state fees
Pricing:
Turnaround Time:
Help & Support:
Customer Satisfaction:
Ease of use:
Best LLC Service 2022

Formed 1,000,000+ LLCs
$39 formation includes registered agent service
Fast formation & same day filing
Exceptional customer reviews

Last updated:
Jan 2023
Step 1: Choose a business name for your LLC
The first aspect of forming your Wisconsin LLC is coming up with a name that complies with Wisconsin's LLC naming rules.
Generally, there are two requirements in Wisconsin for naming an LLC:
The name must be distinguishable from other LLCs.
The name must contain the words "limited liability company" or "limited liability co" or end with the abbreviation "LLC" or "L.L.C."
Once you've come up with a name, you can complete a name search using the Wisconsin Department of Financial Institutions' corporate records tool to see if it's already registered.
Wisconsin doesn't allow multiple companies to use the same legal name. So before you register your LLC, you need to make sure your desired name is available.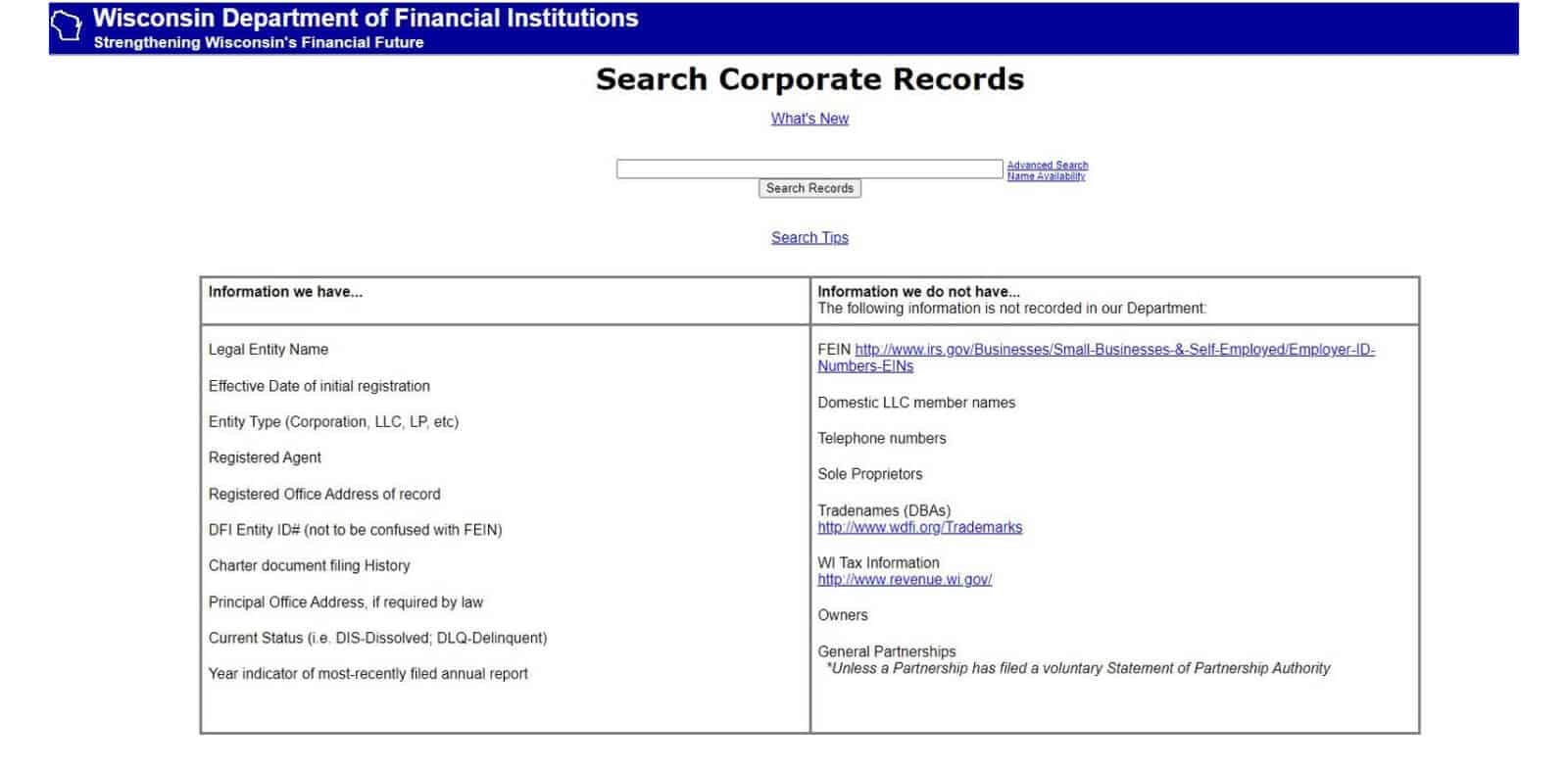 Name reservations
If you've settled on a name that's still available in Wisconsin, but you're not quite ready to submit your LLC formation documents, you can reserve the name for 120 days by submitting a Name Reservation Application and paying a $15 fee.
Reserving a name ensures it's available when you're ready to file with the state and prevents other business entities from registering under it.
Trade name
If you plan to use a moniker for your business, Wisconsin encourages you to register this alternate brand name as a "doing business as" (DBA) name. Also known as a fictitious or assumed name, the state of Wisconsin refers to DBA as a "trademark name."
Using a trademark name makes sense for some companies.
For example, if your LLC's legal name is generic and you want to use a more descriptive name, a trademark name might be the right choice. An LLC named "Midwest Ventures" operating as a photographer may wish to register the trade name "Madison Wedding Photography."
Registering a trademark name makes it public knowledge and allows consumers to identify the owner of a business. And like you did when you searched for your business name, you'll want to confirm that your desired trade name hasn't been registered yet.
You'll need to create an account to search the trademark database and also to register your name. Registrations expire after 10 years, and the application fee is $15.
Step 2: Designate a registered agent
In short, a registered agent is a person or company that's appointed to accept official and legal documents on behalf of your business entity.
The registered agent can be you, a trusted employee, or someone not directly involved in the business, like an attorney or a registered agent service company.
Generally, the agent must be:
A Wisconsin resident with a physical street address in the state. No P.O. boxes allowed
Available during regular business hours
You may want to consider using a professional registered agent service. If you operate a business out of your home, you can keep your personal address out of the public records by using a professional service. Likewise, a professional is better suited for handling sensitive service of process documents.
But using a professional comes with a fee. You can expect to pay up to $100 a year for a registered agent company, depending on the service tiers they provide.
Step 3: File the Wisconsin LLC Articles of Organization
After selecting your business name and registered agent, you can file your Wisconsin Articles of Organization with the Department of Financial Institutions (not Secretary of State). It's the official document that creates your business and allows you to operate in Wisconsin.
Wisconsin moved to electronic applications a few years ago, so you'll need to submit your application online.
Information you'll need to submit your Articles of Organization includes:
LLC name
Registered agent details, including office address
Management type (manager or member-managed)
LLC member (owner) names and addresses
Name of the person completing the application
Signature of one of the members
Wisconsin provides an expedited processing service for an additional $25 fee if you're in a rush. Expedited requests are completed by the close of business on the first business day following receipt of your application.
Step 4: Get an EIN (Employer Identification Number) from the IRS
After you've filed our Articles of Organization, you'll want to apply for a federal EIN from the Internal Revenue Service (IRS). A federal employer identification number acts as a social security number for your business and helps the tax authorities identify your tax filings.
While LLCs with one member, called single-member LLCs, can generally get by using the member's social security number as its federal tax identification number, multiple-member LLCs will need an EIN. And although the single-member LLC may not need one, you should consider getting one if you prefer to keep your personal information off company documents.
EINs are necessary for any LLC with employees and will be used to open a company bank account.
Information you'll need to apply for an EIN includes:
Business name and contact information
Number of members
Reason for applying
Date business started
Number of employees expected in the next 12 months
The principal activity of your business
The good news is that getting an EIN is free, and you can apply online to get your number issued immediately.
Step 5: Prepare an LLC operating agreement
You're almost finished!
One of the last critical steps you'll want to complete is to prepare an LLC operating agreement. Even though Wisconsin doesn't require you to have this document, it's a good idea to have one drafted.
An operating agreement is a legal agreement that governs how your LLC will be managed. It covers things such as:
Percentage ownership
Voting rights and responsibilities
Powers and responsibilities of members
Distribution of profits and losses
Admitting new members or removing members
Without an operating agreement in place, your LLC will resemble a sole proprietorship, and you may lose some of the benefits that come with forming an LLC.
And when you don't have an agreement in place, your business structure will be governed by the default Wisconsin laws that can produce unintended consequences.
Since the agreement creates the basis for operating your business, invest time and money to write it correctly. You can buy customizable templates online for a few hundred dollars, or you could hire a local attorney for $1,000 or more.
Step 6: Open a business bank account
To keep your business finances organized, open a business bank account.
Don't be fooled into thinking you can use your personal bank account for your business at the beginning. That's a big no-no.
A business account:
Prevents commingling of personal and business money
Simplifies record keeping
Creates a sense of legitimacy for your business
Facilitates tax preparation
Opening a business bank account in Wisconsin means you can choose from a few options.
National banks (e.g., Chase Bank, Wells Fargo)
National banks will probably have numerous branches near you, have a global reach, and may offer more services than smaller local banks.
Community banks or credit unions (e.g., Johnson Bank, Summit Credit Union)
Local banks and credit unions usually have stronger ties to the community and more desire to provide service to local small businesses. So you might find that their requirements for opening accounts or securing a loan are less stringent than the national banks.
Do your research to find the bank that's right for you. While you might be comfortable using the same bank you personally bank with, check into the requirements for business accounts such as:
Minimum required balances. Some banks will charge a fee if you don't maintain a certain balance.
Minimum initial deposits. Some banks may require a large deposit to initially fund an account.
Monthly service fees. These can be discounted if you meet certain conditions (e.g., do a fixed number of transactions per month).
And while you might not find an account with no fees, you should be able to find one for less than $20 per month.
LLC taxes, costs, and fees in Wisconsin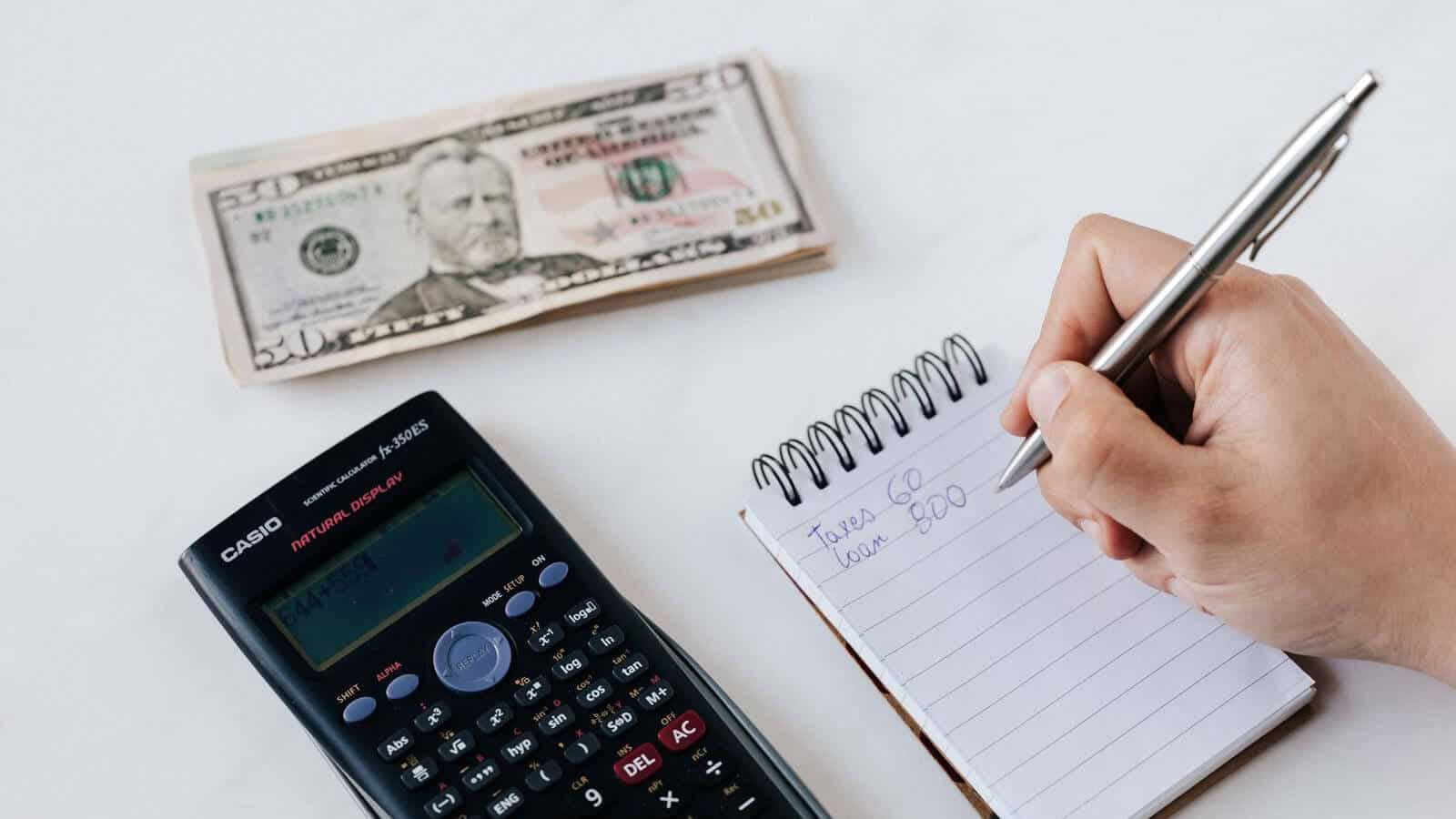 Along with the registration fees, there are some other ongoing expenses and taxes to keep in mind for your Wisconsin LLC.
These include the following.
Annual report fee
Every year after you form your Wisconsin LLC, you'll need to file an annual report and pay a $25 renewal fee. You should receive a notice from the Department of Financial Institutions with information on filing your report online. Failure to file your annual report on time can lead to financial penalties and loss of good standing with the state.
Federal taxes
LLCs are considered pass-through entities for federal tax purposes.
That means the company pays no income tax. Instead, the business profits pass through to the members who pay tax on their personal income tax returns. All LLC members pay a self-employment tax of 15.3% on business profits unless they elect another tax classification (e.g., an S-corporation).
Also, if your company has employees, you'll have to pay Social Security and Medicare taxes of 7.65% of each employee's wages. You'll also have federal unemployment tax to pay, which is currently 6% on the first $7,000 of each employee's pay each year.
State taxes
As long as your LLC isn't taxed as a corporation, then your company won't pay Wisconsin's franchise tax.
Still, other types of state tax may apply, such as the following.
1. Sales tax
If you're selling taxable goods or services, you'll need to collect Wisconsin's 5% state sales tax from your customers. And depending on your county, you may need to collect a 0.5% county sales tax and a 0.1% baseball stadium tax.
2. Employment taxes
Having employees in Wisconsin means your company will need to pay state unemployment taxes. New employers pay tax rates between 2.9% and 3.25% on the first $14,000 of each employee's pay each year. The Wisconsin Department of Workforce Development provides more information on relevant employment taxes and benefits.
3. Other local taxes
Depending on what you sell and where your business is located, you may have some other local taxes to pay, such as the premier resort area tax. So always double-check the information with your local authorities.
Wisconsin business permits and licenses
Wisconsin doesn't require a general business license to operate a business. But depending on your industry, you may need to obtain an occupational license.
Fees for these specialty licenses vary from $60 for a barbershop to $2,000 for an appraisal company. Check with the Wisconsin Department of Safety and Professional Services for more details on licensing requirements and permits.
If your business sells taxable goods for services, you'll need to register for a seller's permit online with the Wisconsin Department of Revenue or by completing the business tax registration form. There's a one-time $20 fee to pay.
Pros and cons of starting an LLC in Wisconsin
Forming your LLC in Wisconsin has advantages compared to other states, including no corporate income tax and low annual renewal fees. But there are some drawbacks to consider as well.
The good:
Relatively low state sales tax
No state corporate income or franchise tax for LLCs
Numerous community banks to open your business bank account
The bad:
Relatively expensive LLC registration fee
Annual report and renewal fee required
Securing specialty permits and licenses for certain industries may be time-consuming
Wisconsin LLC FAQs
Here are the most frequently asked questions regarding LLC formation in Wisconsin.

Last updated:
Jan 2023
Start your LLC the easy way
Forming your LLC is a checkbox that needs to be ticked. Easy, fast and worry-free. We reviewed the 13 most popular LLC formation services to figure out who truly understands what new founders need. Our recommendation:
LLC Formation: $39 + state fees
Pricing:
Turnaround Time:
Help & Support:
Customer Satisfaction:
Ease of use:
Best LLC Service 2022

Formed 1,000,000+ LLCs
$39 formation includes registered agent service
Fast formation & same day filing
Exceptional customer reviews

Last updated:
Jan 2023