In Maryland, you can start an LLC for just a few hundred dollars.
The final cost will vary depending on your operational needs and preferences. You must also renew your LLC annually by filing a report with the state, paying applicable fees.
Finally, LLC ownership in Maryland assumes extra state-level tax reporting. A Business Personal Property Tax Return must be included with annual registrations for the use of property in the state.
This guide will help you understand how much you should budget for a Maryland-based LLC.

Last updated:
Jan 2023
Start your LLC the easy way
Forming your LLC is a checkbox that needs to be ticked. Easy, fast and worry-free. We reviewed the 13 most popular LLC formation services to figure out who truly understands what new founders need. Our recommendation:
LLC Formation: $39 + state fees
Pricing:
Turnaround Time:
Help & Support:
Customer Satisfaction:
Ease of use:
Best LLC Service 2022

Formed 1,000,000+ LLCs
$39 formation includes registered agent service
Fast formation & same day filing
Exceptional customer reviews

Last updated:
Jan 2023
1. Maryland LLC formation cost: $100
To form an LLC in Maryland, you'll need to file for Articles of Organization with the state Department of Assessments and Taxation and pay a state filing fee of $100 (plus 3% for credit cards or $3 for electronic checks).
Company formation documents are accepted online via the Business Express portal, by mail, or in person at 301 W. Preston Street in Baltimore, Maryland.
Document filings can be expedited for an extra $50. Expediting cuts processing time from several weeks to about 5 business days. State fees are non-refundable and paid to the Secretary of State. The process is the same for both domestic and foreign LLCs.
If you sell tangible products, you may also be liable for sales taxes to Maryland. If that's the case, you'll have to collect sales tax from your customers at the time of sale and remit those to Maryland.
2. Registered agent fees – $100 to $300 per year
All Maryland corporations, nonprofits, and LLCs must have a resident agent (registered agent).
A registered agent receives legal documents or subpoenas on behalf of your business, known as the service of process documents.
Anyone aged above 18 years can serve as a resident agent in Maryland. It can be you (as a business owner), an employee, owner, friend of the business, or third-party professional service, as long as they have a street address in the state (not a P.O. box).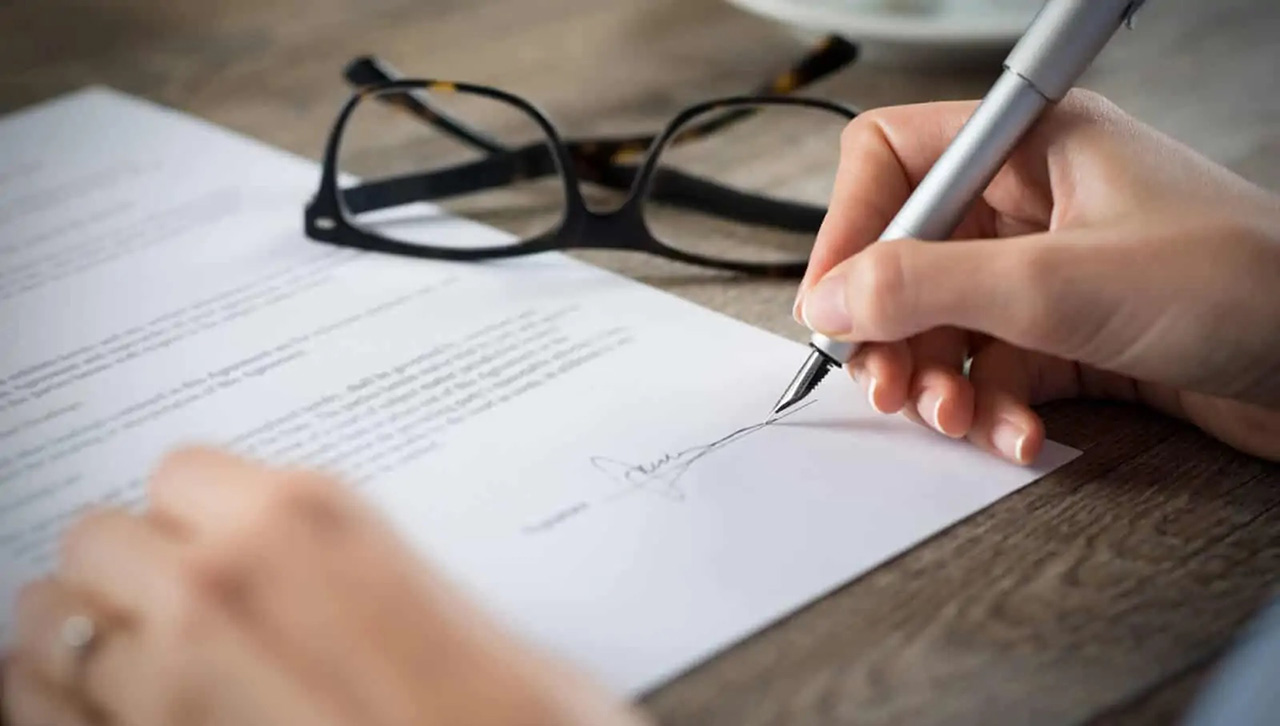 If an employer, owner, or friend serves as the company's registered agent, that person must be available every day of the year during business hours in case the business is served.
A downside to having an individual registered agent is that private addresses will be listed in the Maryland business entity search database if the agent works from home.
You can also consider hiring a professional registered agent service for a fee. Choosing a registered agent service gives LLC owners flexibility in not having to be available all the time.
The registered agent charges a fee of $100-$300 per year. But many consider the price to be well worth the privacy and time savings.
3. Trade name registration – $25
Trade names allow you to operate under a different name than that of your company. If your trade name is different from the name on your formation documents, you'll have to register a DBA to use it.
For example, if your LLC is "Patty's Donut World LLC" but you want to run a bakery as "Patty's Pastries," you'd file a DBA or "Doing Business As" to operate your business under the other name. While your legal name must include "Limited Liability Company" or any abbreviation, your DBA doesn't.
A trade name registration in Maryland costs $25 plus credit card or check fees. Requests can be expedited for an extra $50 fee.
4. LLC name reservation fee – $25
Business owners can pay a $25 fee to claim a name they plan to use for a new business. The name reservation makes the name unavailable to other business owners.
If you plan to use a popular business name and want a specific name but need more time to form your Maryland LLC, a name reservation filing could be the difference between you having the business name you want.
5. Certified document copies – $20
Certified copies of documents are available online from the Maryland Department of Assessments and Taxation for a $20 fee + payment processing fees. The fee is double to expedite requests. Non-certified copies are $1.00 per page plus $20 for expedited delivery.
6. Business permits and licenses $100 to $150/year
Business licenses are issued by the Maryland Division of Occupational and Professional Licensing.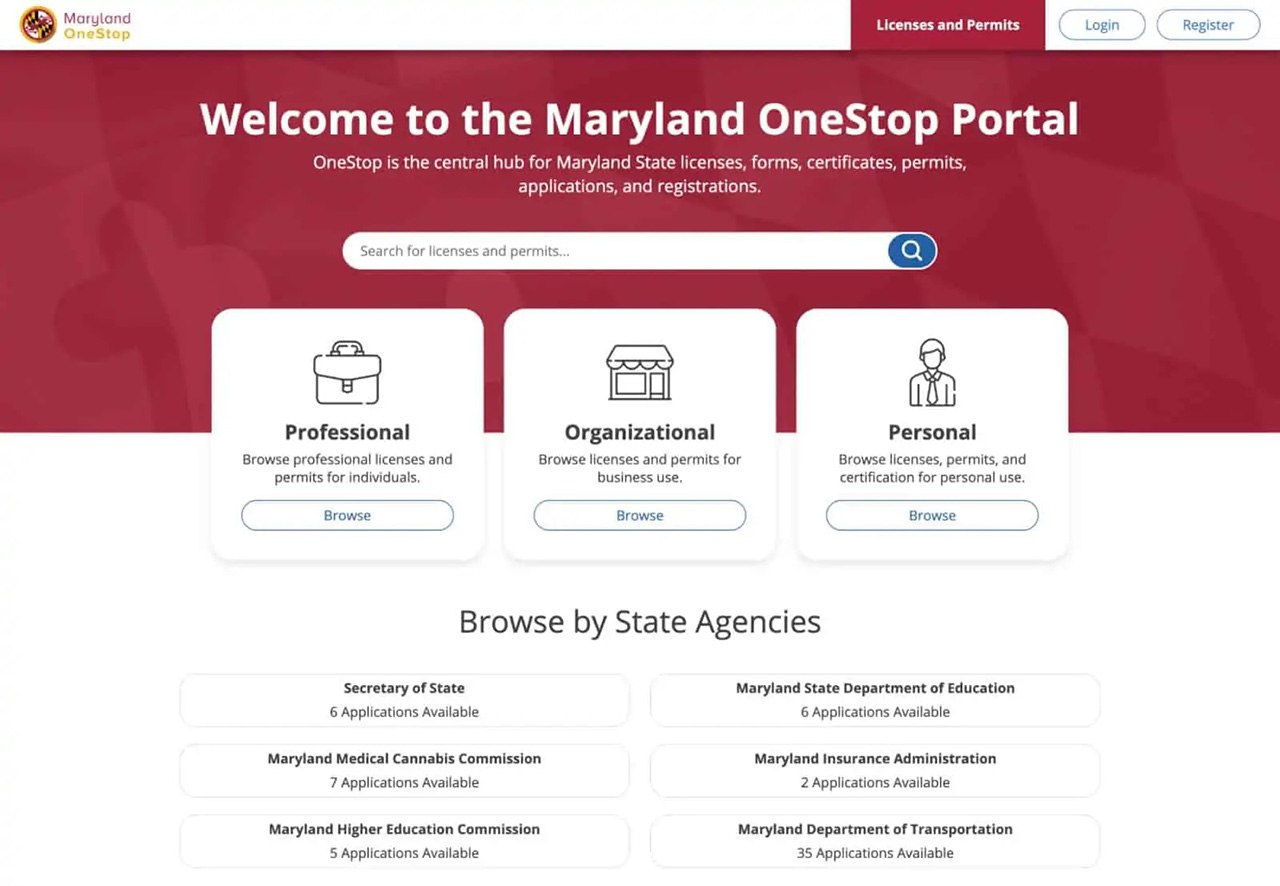 A business license is required for most certified professionals such as mechanics, CPAs, and real estate agents. Other licenses and permits may be required depending on your industry. Check with your city and county for specifics on licenses you may need.
Costs vary respectively. But overall, an annual professional license costs around $100-$150.
Does Maryland have an annual LLC fee?
Yes. Maryland is a state that requires an annual LLC report. It's called the Annual Personal Property Return form. This form is also used by businesses to report on their business property and pay applicable state taxes.
The
annual report cost is $300
(plus credit card and check fees) and is due on
April 15th
of each year.
Annual reports not filed by the deadline will result in a late filing fee as low as $30 or as high as $500, depending on the number of days your filing is late. If your filing goes too far beyond the deadline, you can forfeit your ability to do business in the State of Maryland.
All LLC owners must file business personal property tax returns and annual reports. Maryland requires businesses to pay Business Personal Property Taxes (PPT) for using things such as furniture, equipment, inventory, and other non-real property in the state.
Check Maryland's Department of Taxation page for a list of all property subject to the state tax.
Conclusion
If your goal is to save money, you can do the basic company registration and pay only $100 (plus payment process fees) for forming an LLC in Maryland.
You can also get an affordable small business bank account (for free during the first year) and obtain your Employer Identification Number (EIN) from the Internal Revenue Service (IRS) for free. Or just use your social security number for federal tax filings.
You can also save up to $300 annually by not having a registered agent service or paying for name reservations.
On the other hand, costs would be added if the owner requires special permits or licenses to operate in Maryland. Plus, you must also pay the $300 annual report fee and applicable state taxes to maintain good standing for your company.
LLC formation costs in Maryland range from $100 to $500 or more, depending on several factors. Using an LLC formation service or seeking an attorney for creating an LLC operating agreement will shift the costs to the upper range.

Last updated:
Jan 2023
Start your LLC the easy way
Forming your LLC is a checkbox that needs to be ticked. Easy, fast and worry-free. We reviewed the 13 most popular LLC formation services to figure out who truly understands what new founders need. Our recommendation:
LLC Formation: $39 + state fees
Pricing:
Turnaround Time:
Help & Support:
Customer Satisfaction:
Ease of use:
Best LLC Service 2022

Formed 1,000,000+ LLCs
$39 formation includes registered agent service
Fast formation & same day filing
Exceptional customer reviews

Last updated:
Jan 2023