All business entities, including LLCs (limited liability companies), registered with the South Carolina Secretary of State are required to have a registered agent (also called a resident agent).
Choosing the registered agent requires careful consideration because the agent will be the point of contact that handles your business's legal documents on your behalf. That includes confidential documents like your tax notices.
There's a great benefit in hiring a registered agent service instead of acting as the registered agent yourself.
Sure, convenience is one factor, but using a registered agent service also ensures privacy. When someone sues your company or the IRS serves a notice for a discrepancy in your tax returns, the registered agent service will receive the documents, saving you the embarrassment.
To help you find the one that best suits your needs, we listed the top seven registered agents in South Carolina.
Let's dive in.
1. Northwest Registered Agent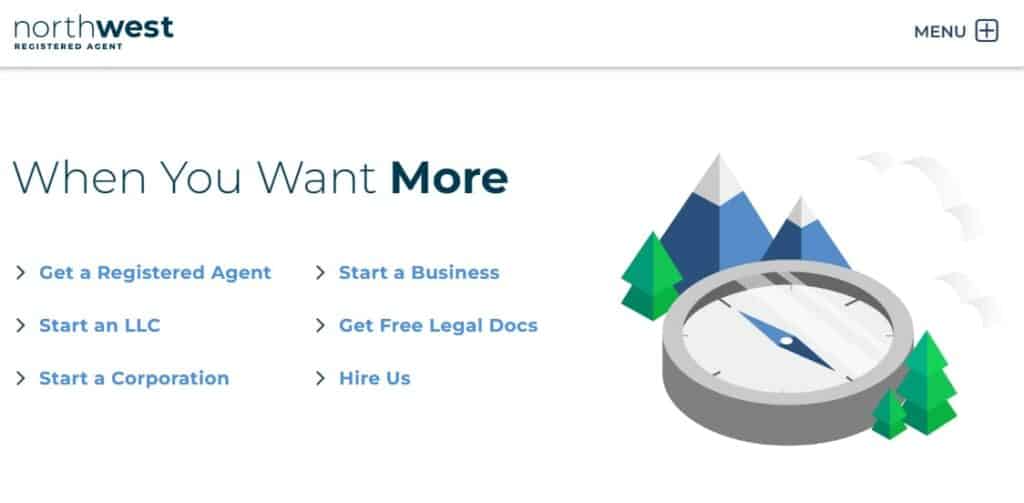 Northwest Registered Agent Service is the most popular option for South Carolina businesses.
Northwest is a reliable service that provides everything you'd need from a registered agent, such as receiving service of process, mail forwarding, and an available street address during business hours.
They scan and upload documents the same day they receive them, and you can access these documents online 24/7.
Cost: $125/year
Address: Charleston, SC 29406 Charleston County
2. ZenBusiness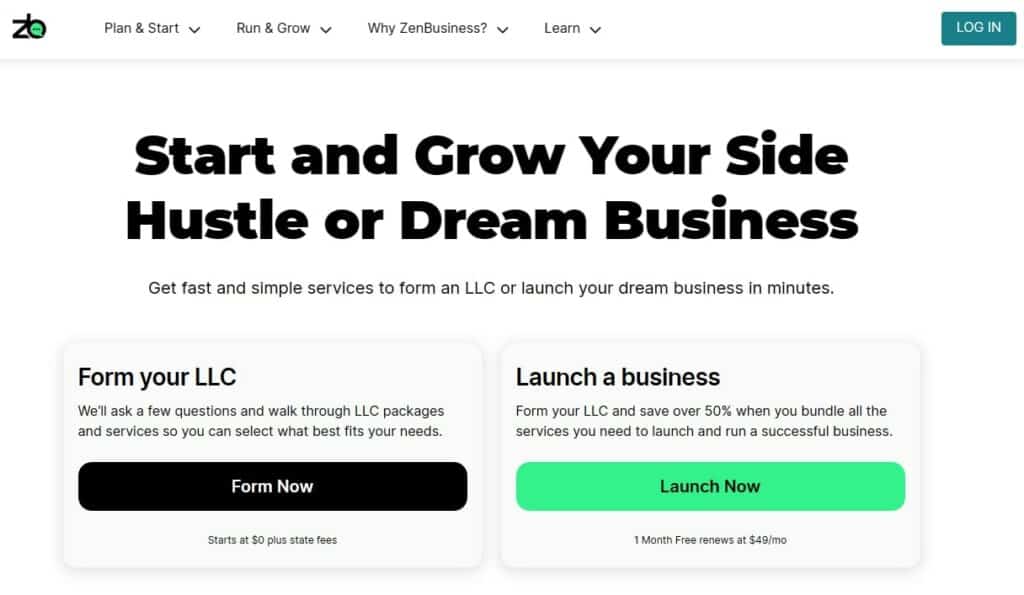 ZenBusiness is a professional registered agent service that can also help with the articles of organization required when creating your South Carolina LLC.
Like Northwest, ZenBusiness can receive all documents during regular business hours and provides a compliance alert system to keep the company in good standing.
Although ZenBusiness is a younger firm compared to Northwest, it's competing fiercely by providing affordable services and excellent customer support.
ZenBusiness is primarily focused on LLC formation, though, so their system is less focused on registered agent service.
Cost: $199/year
Address: 6650 Rivers Ave., STE 100, Charleston, SC
3. LegalZoom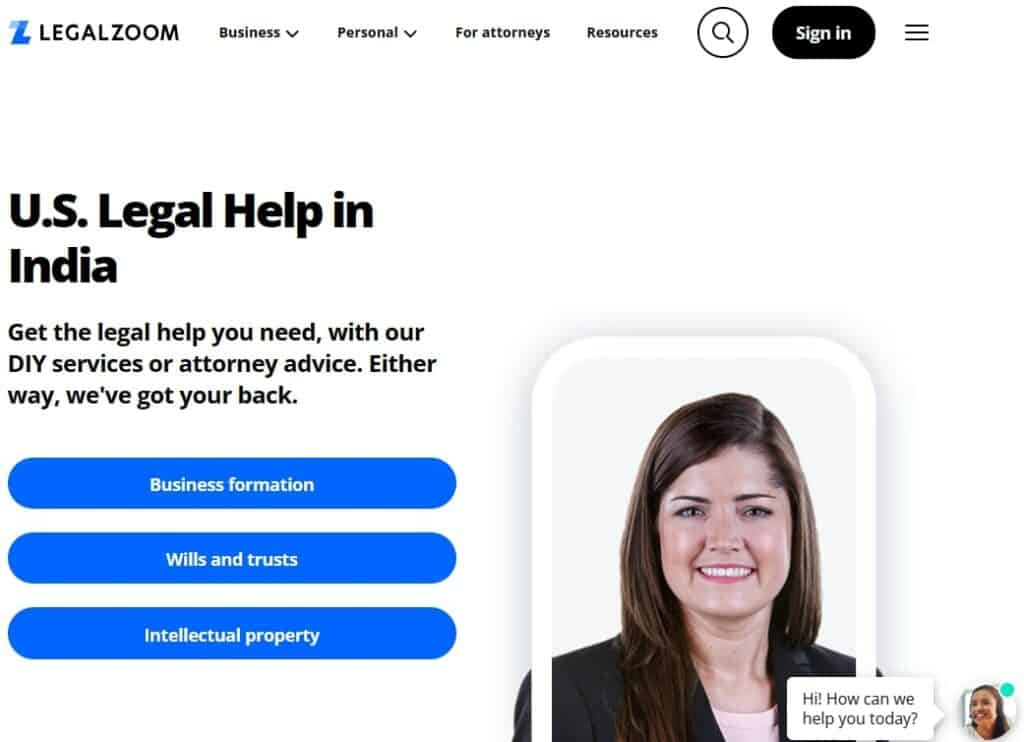 LegalZoom is a premium registered agent service. It offers help with drafting articles of organization, receiving service of process and other notifications during business hours, and providing a registered business address.
Moreover, LegalZoom also offers a $1,000,000 identity theft insurance policy — an excellent add-on that gives you peace of mind.
LegalZoom is a great choice if you don't mind spending extra to work with a trustworthy service provider with an established reputation.
Address: 1591 Savannah Highway, Suite 201, Charleston, SC
4. Harbor Compliance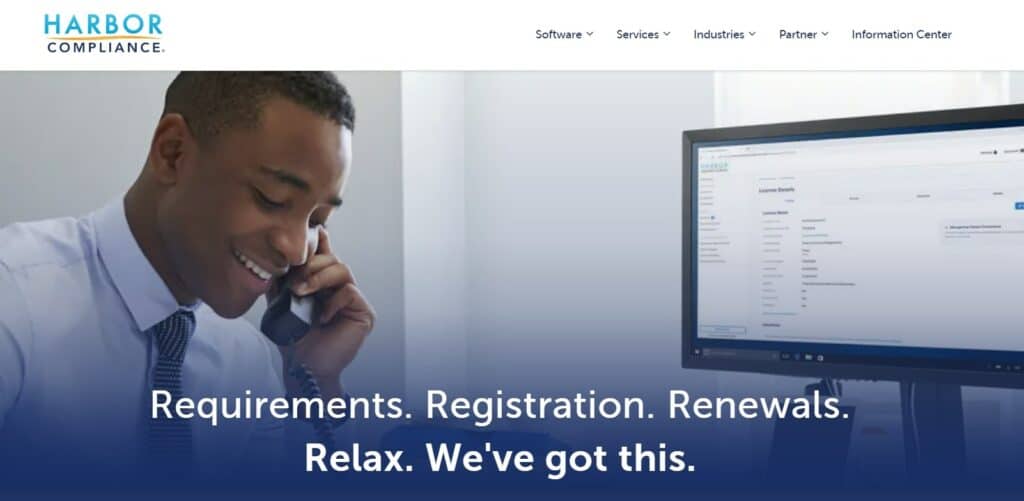 Harbor Compliance offers all the services needed to meet legal obligations. In fact, the services they offer are similar to Northwest, our top recommendation. However, support isn't as fast and efficient as Northwest.
If you want to save a few dollars, you might want to consider choosing Harbor Compliance over Northwest. The small monthly savings can be a great help if you're a new business.
Harbor Compliance provides all the services you'd expect from a commercial registered agent service. It offers an online portal to access your documents that are just easy enough that you won't find it annoying.
Address: Charleston, SC 29406 Charleston County
5. Rocket Lawyer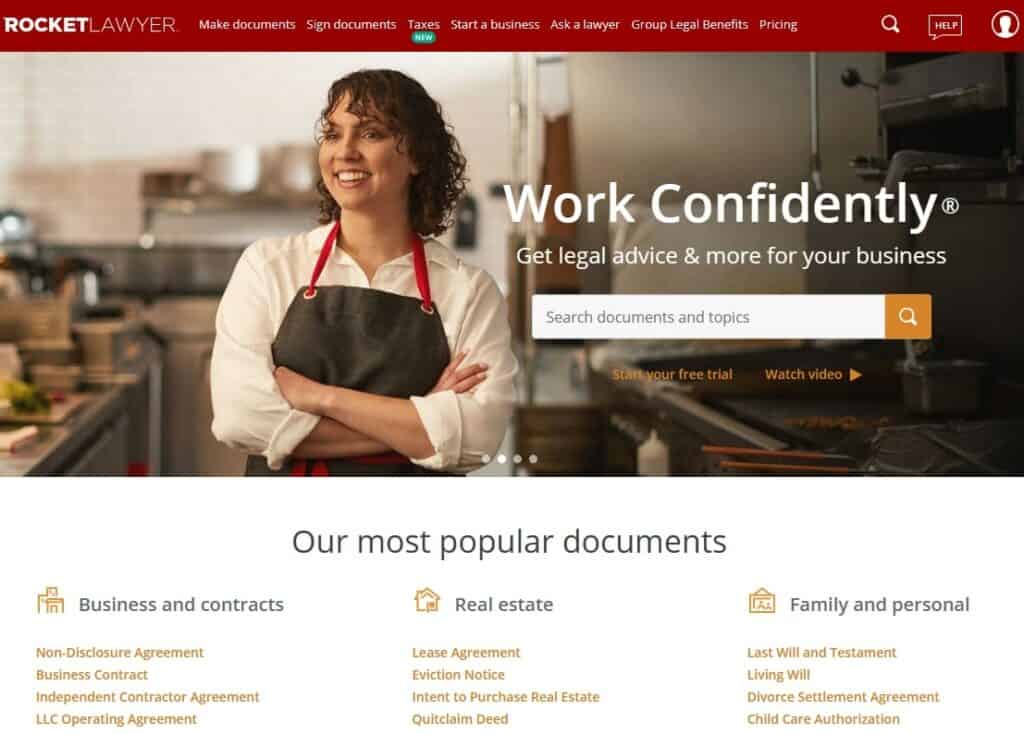 Rocket Lawyer is relatively pricier than other registered agent services on the list.
Rocket Lawyer only provides essential services such as receiving service of process and other documents. When you consider this, Rocket Lawyer seems even more expensive than other options, especially for small business owners.
That said, they help clients with a wide range of legal issues and have an easy-to-use website.
Rocket Lawyer can offer much more value if you're looking for full-service legal or business support. They have comprehensive packages with almost everything you'd need when starting a new LLC in SC, such as a 30-minute legal consultation and free document reviews.
Address: 2 Office Park Court, Suite 103, Columbia, SC
6. CSC Global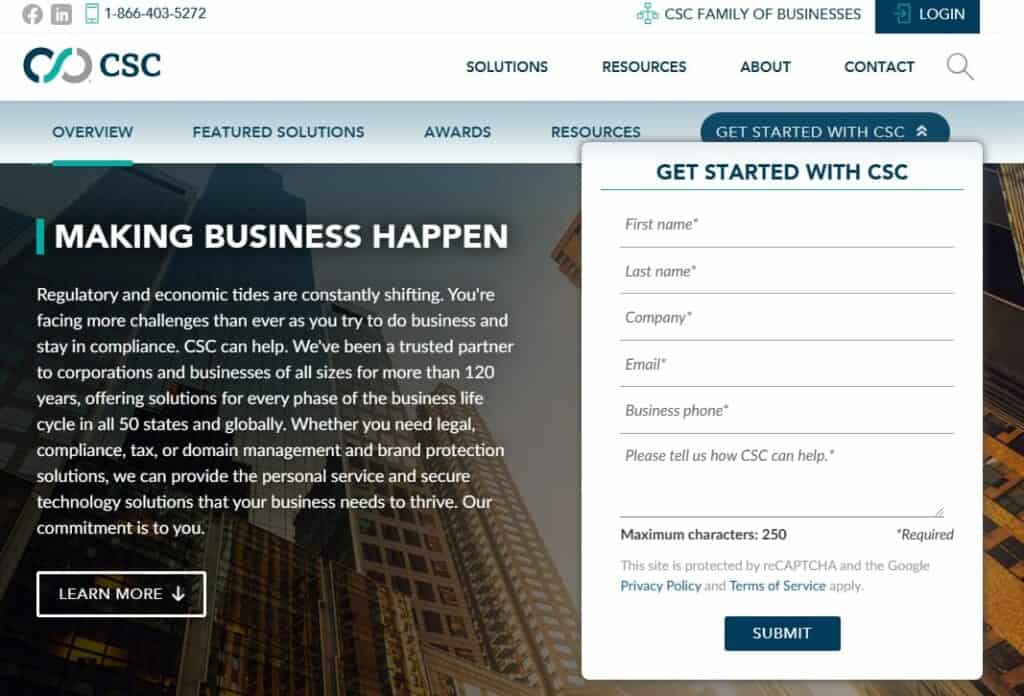 CSC global is a little expensive compared to other services on the list. For CSC's steep price, you get everything you'd expect from a registered agent service, except for compliance alerts.
CSC Global is a reputed brand — 90% of the Fortune 500 companies use CSC Global's services.
However, as a small business, you might not have the budget of a Fortune 500 company. For what it's worth, CSC Global's steep prices include the state filing fees you're required to pay when changing your registered agent.
Address: 508 Meeting Street, West Columbia, SC 29169, Lexington County
7. InCorp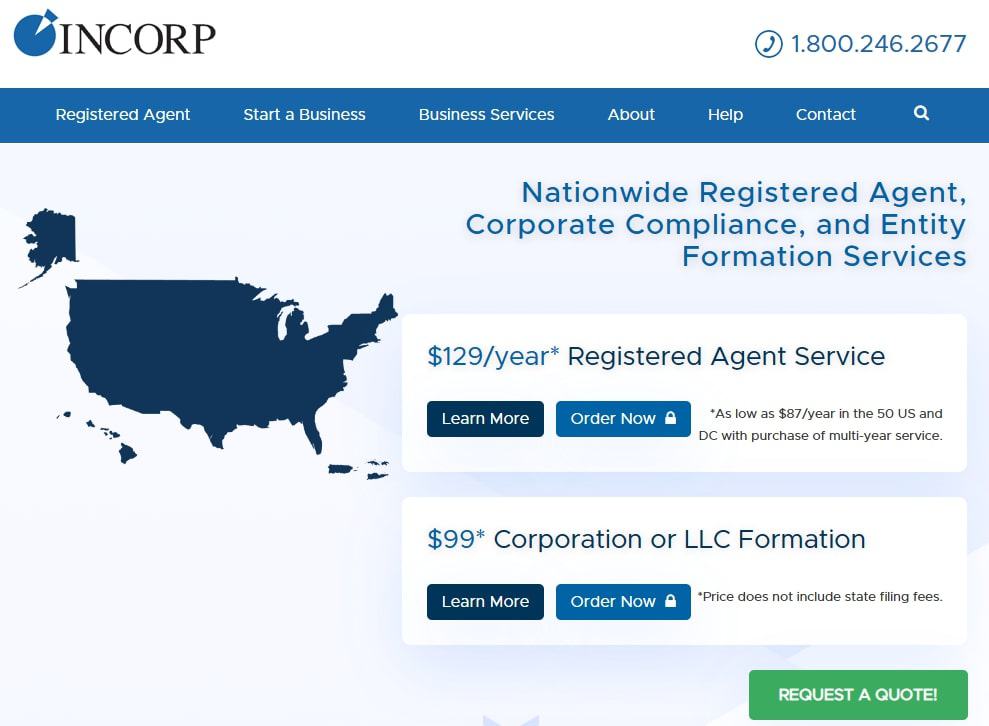 InCorp is a basic registered agent service. However, it doesn't offer many packages for a new business. You'll need to add several extras for any of the packages to make sense because annual report reminders aren't included.
InCorp is comparable to Harbor Compliance in terms of services and pricing, but InCorp sits lower in the list because Harbor Compliance offers a better online system.
Address: Lexington, SC 29073-8628, Lexington County
Can I be my own registered agent in South Carolina?
Sure, you can be your own registered agent. But appointing a registered agent service provides good value — provided you choose the right one.
If you're wondering if being your own registered agent is a good move, consider these factors before you decide:
Availability: South Carolina registered agents must be available at the principal address during business hours. The problem? You might have sick days or go on vacations. That is especially a problem when you're using your home address.
Privacy: If you're using your office address, your staff might be available, but that can lead to privacy issues. When documents are delivered to the hands of a staff member, they might be able to view the subject line. If it's a notice from the IRS or summonses, it can also compromise privacy. Moreover, a registered agent's address becomes a public record. If you've registered your home address, there's a slight possibility that an angry customer might just show up at your house.
Scalability: If your business has locations in other states, you'll need to file a foreign entry registration in every state. Even worse, you'll need a registered agent in every state. You'll also need to pay a filing fee each time you change the registered agent. Using a registered agent service is more practical in these cases.
Better service: Since you'll be working with a service provider, you won't need to worry about changes in the state requirements. Your chosen service provider will inform you when something changes.
Verdict: The best registered agent service in South Carolina
Northwest is the best registered agent service in South Carolina. However, if you're on a budget, consider one of our list's several low-cost registered agent services, such as InCorp or Harbor Compliance.
Acting as your own registered agent is possible, but you'd be better off hiring a service for convenience and privacy. The money you save by acting as your own agent might not be worth putting your address on public record or letting your staff see legal notices you wouldn't want them to see.