Every limited liability company needs a registered agent.
Without one, you won't be able to register your LLC in Michigan or any other US state.
Who should you appoint as a registered agent?
We discuss your options in this post and list nine top-rated commercial registered agent service providers in Michigan.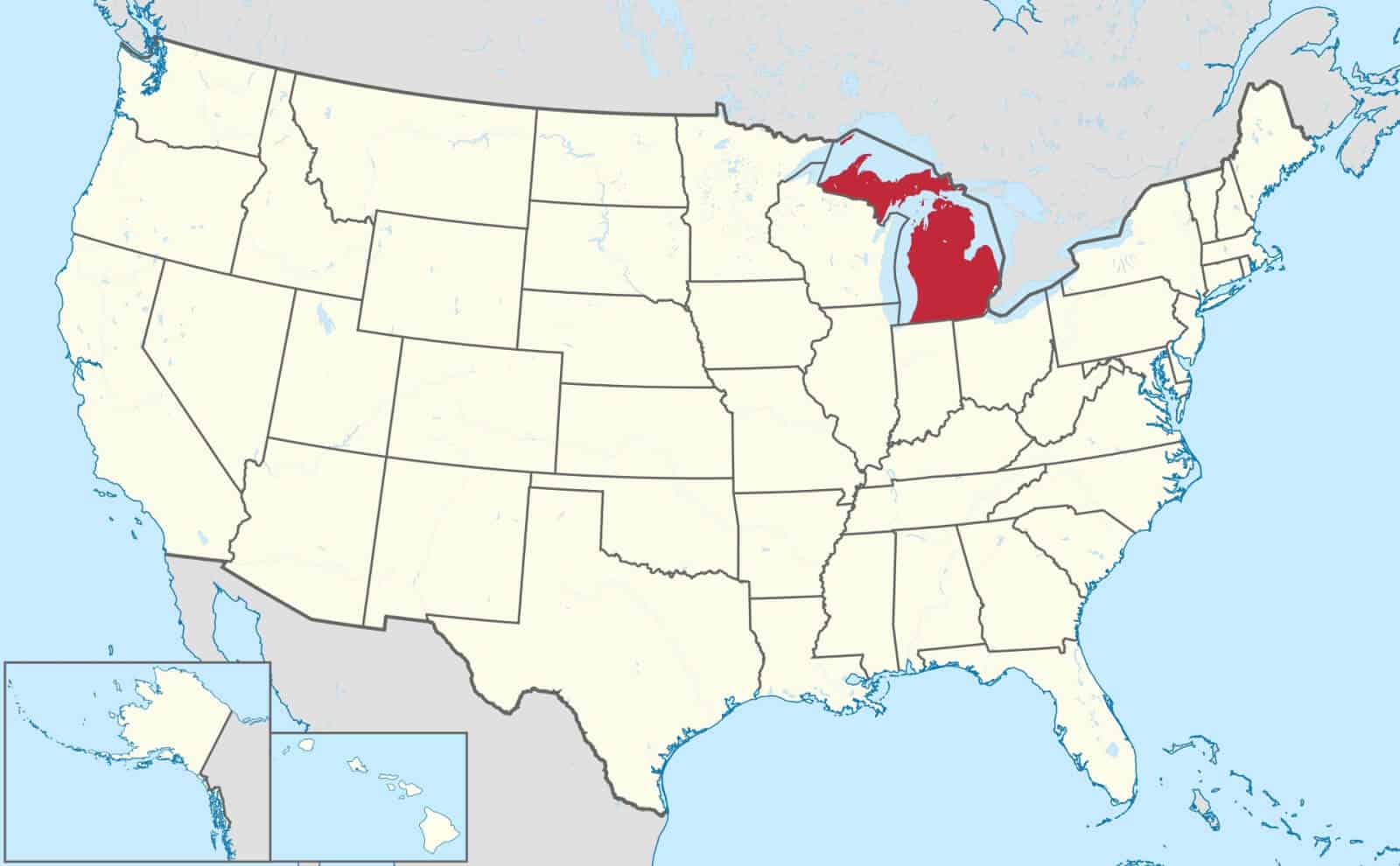 ---
Table of contents
---
Who can be a registered agent for an LLC in Michigan?
You can either appoint a private person or a business entity as the registered agent for your Michigan LLC.
A private person needs to be age 18 or older, be a Michigan resident, and have a physical street address in the state. You can't list a P.O. box as your registered office address. You can be your own registered agent as long as you meet all three previously mentioned requirements.
A business entity needs to be a Michigan LLC or a Michigan corporation. Alternatively, foreign LLCs and foreign corporations can also serve as registered agents in Michigan, provided they have the authorization to operate in the state.
Registered agent appointment for your LLC isn't a set-it-and-forget-it process.
You will be required to update your registered agent information every year when you file your LLC's annual report, known as the "Annual Statement," with the Michigan Secretary of State.
You must continuously maintain a registered agent for your LLC to stay compliant and remain in good standing with the state.
Advertisement
LLC Formation Service
LLC Formation: $39 + state fees
Pricing:
Turnaround Time:
Help & Support:
Customer Satisfaction:
Ease of use:
Best LLC Service 2023

Formed 1,000,000+ LLCs
$39 formation includes registered agent service
Fast formation & same day filing
Exceptional customer reviews

Last updated:
Sep 2023
Top 9 Registered Agents in Michigan
A commercial registered agent mostly accepts and forwards important legal documents for your LLC.
But some service providers offer extra professional services, ranging from accounting to legal advice. So be sure to shop around and compare the 'add-ons'!
Do you need a Michigan-based registered agent? Our list of Michigan resident agent service providers offers a mix of 'mono-service' providers and companies with more diverse service portfolios.
1. Northwest Registered Agent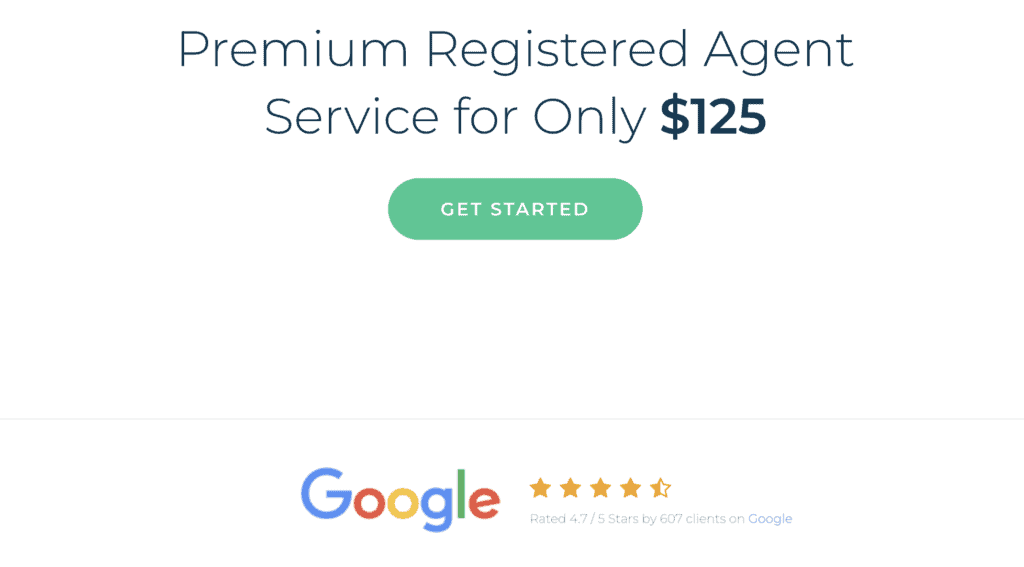 Northwest Registered Agent is our top recommendation for anyone looking for a registered agent service in Michigan.
They offer a complete, well-rounded registered agent service with excellent customer support, favorable conditions, good privacy, and a straightforward sign-up process.
Northwest Registered Agent also distinguishes themselves with a customer-friendly 90-day return policy. Should you decide to cancel your service, Northwest will offer you a prorated refund of the fees and costs you paid.
Costs:

$125/year

Address:

2222 W. Grand River Ave., Suite A, Okemos, MI 48864
2. CorporationRA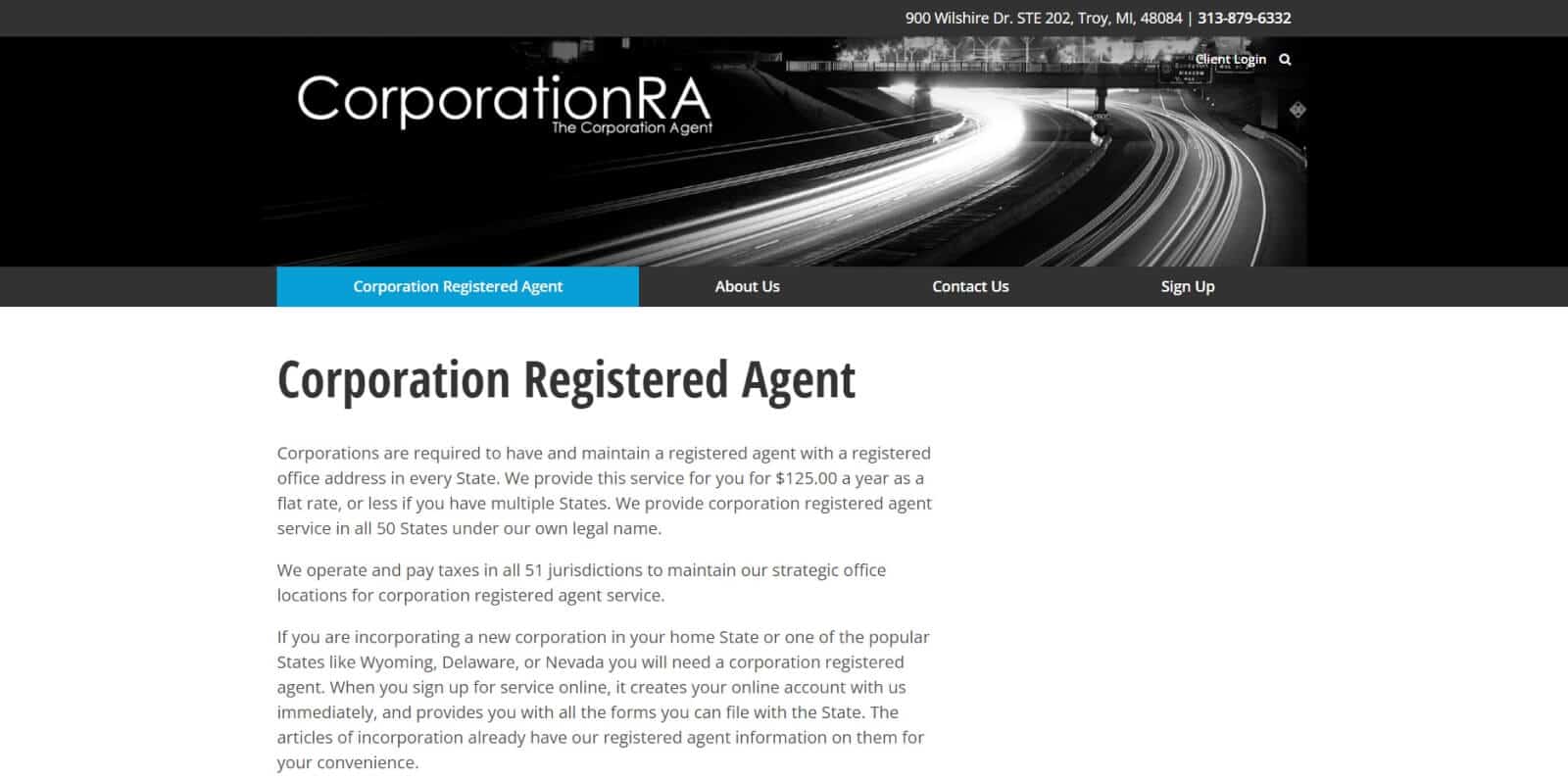 CorporationRA provides a registered agent service to LLCs and corporations in all 50 states.
You get an online account after signing up. It includes all the state forms you might need to file and instructions on how to do it.
CorporationRA also helps you stay compliant. The company monitors your annual report dates and then sends you reminders to file them together with filing instructions.
This provider charges $125/year, but you might be eligible for a discount if you need a registered agent in more than one state. The price goes down to $115/year after four states and to $100/year after 10 states.
Multistate business owners may find this to be a great option.
Costs: $125/year
Address: 900 Wilshire Dr., Suite 202, Troy, MI 48084
3. Quik Filings LLC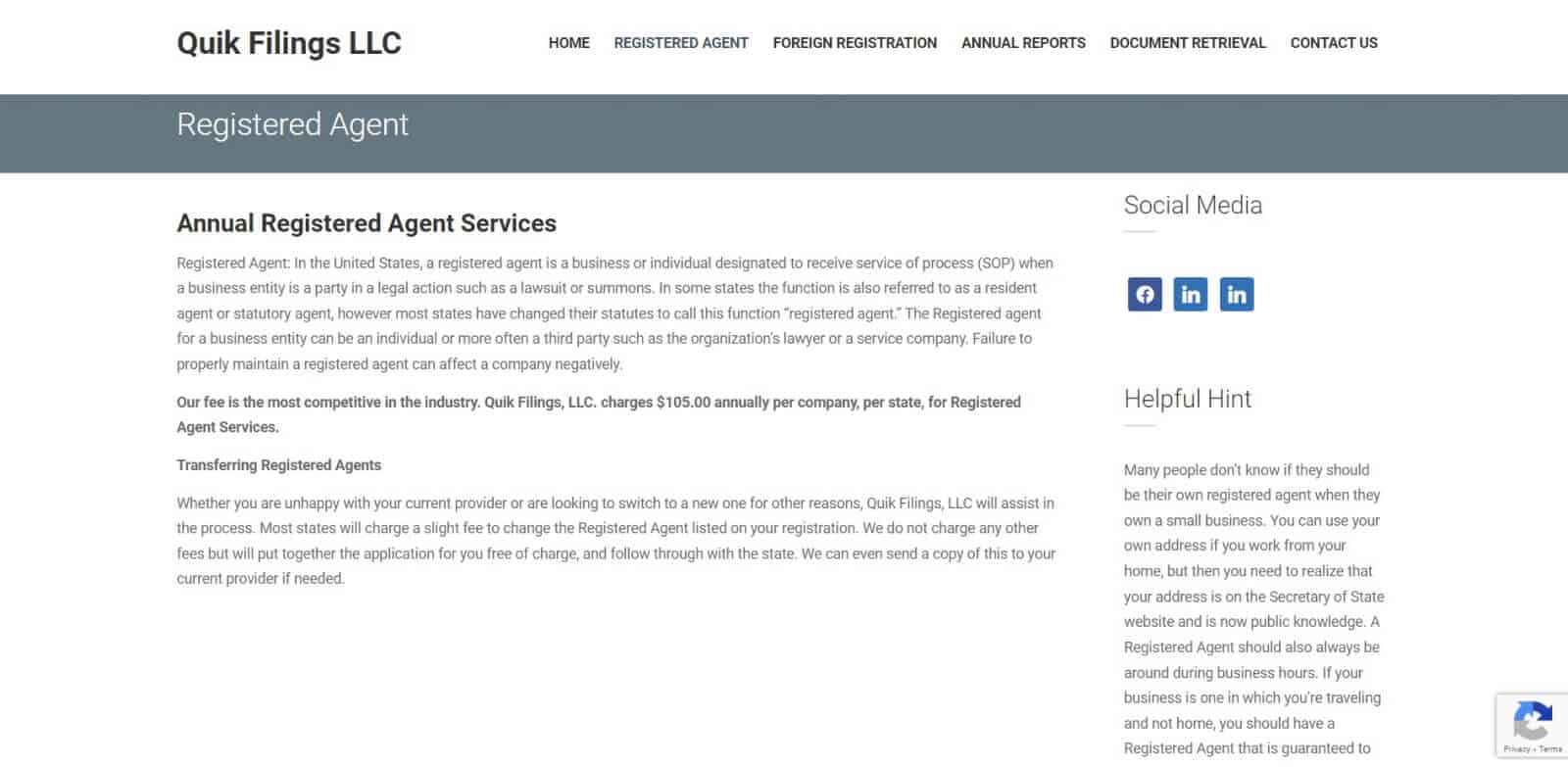 Quik Filings LLC is based in Kalamazoo, Michigan but offers registered agent services nationwide.
This provider can help you set up a new business in Michigan and expand into other states.
Also, if you already have a registered agent but are looking for a new one, Quik Filings is an option worth considering.
The company will help you switch to them free of charge. Most states charge a fee for changing registered agent details, but Quik Filings will cover that cost.
Costs: $105/year
Address: 9789 Springwood Dr., Kalamazoo, MI 49009
4. Michigan Registered Agent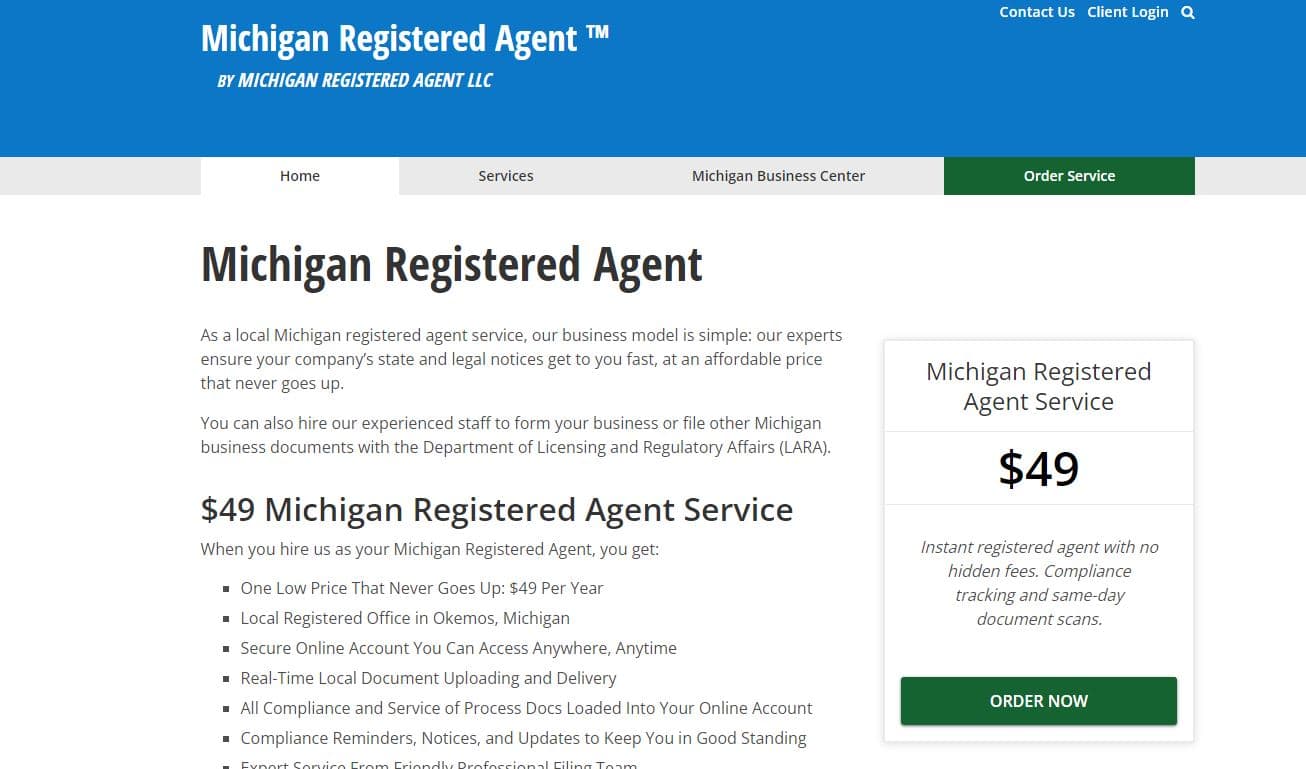 Michigan Registered Agent is a local service provider with affordable prices for new business owners. In fact, Michigan Registered Agent doesn't raise its prices.
You'll get same-day document scanning and a secure online account you can access anytime.
It can also help you with business formation.
Costs: $49/year
Address: 2222 W. Grand River Ave., Suite A, Okemos, MI 48864
5. Kendra Law Firm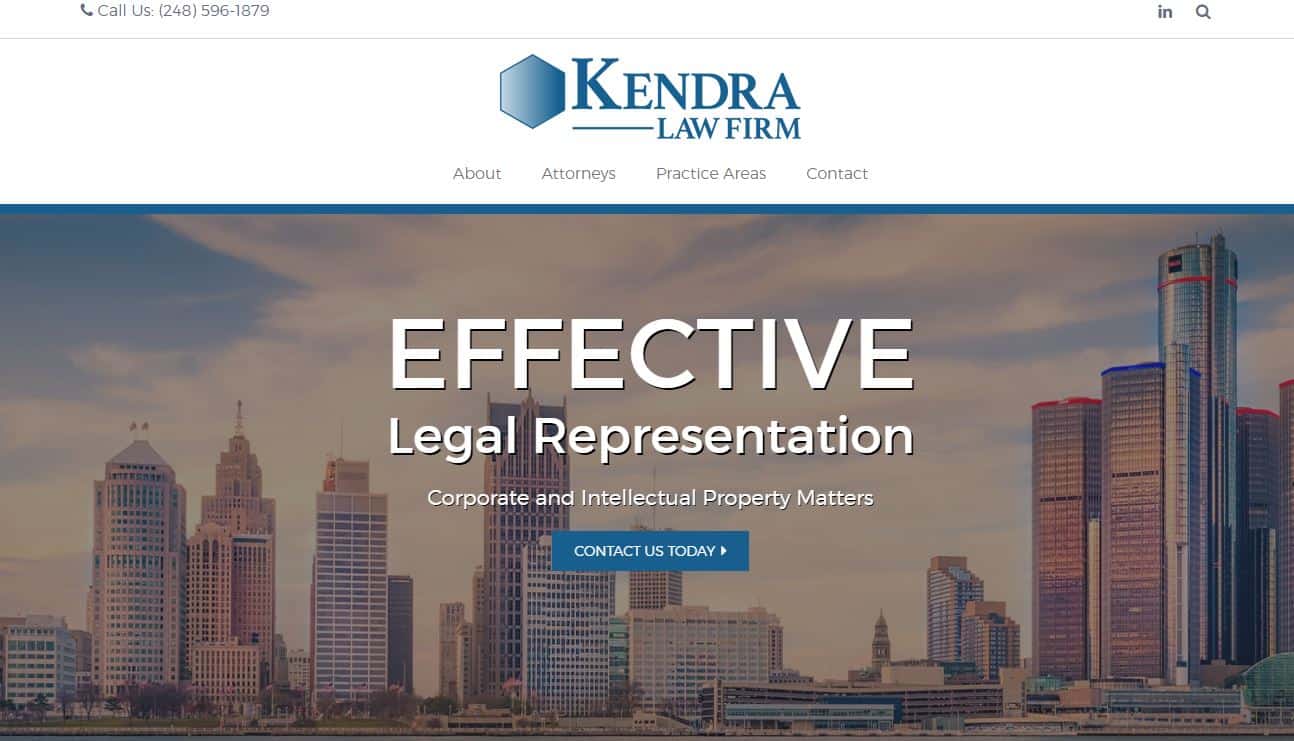 Kendra Law Firm provides registered agent services through its outside general counsel practice area. The firm can also help you with all your business law needs, from drafting and reviewing contracts to dispute resolution.
And if your LLC will create intellectual property that needs legal protection, Kendra Law Firm specializes in trademark, patent, and copyright transactions.
Costs: Call for quote
Address: 440 Burroughs St., Suite 135, Detroit, MI 48202
6. Hamilton Law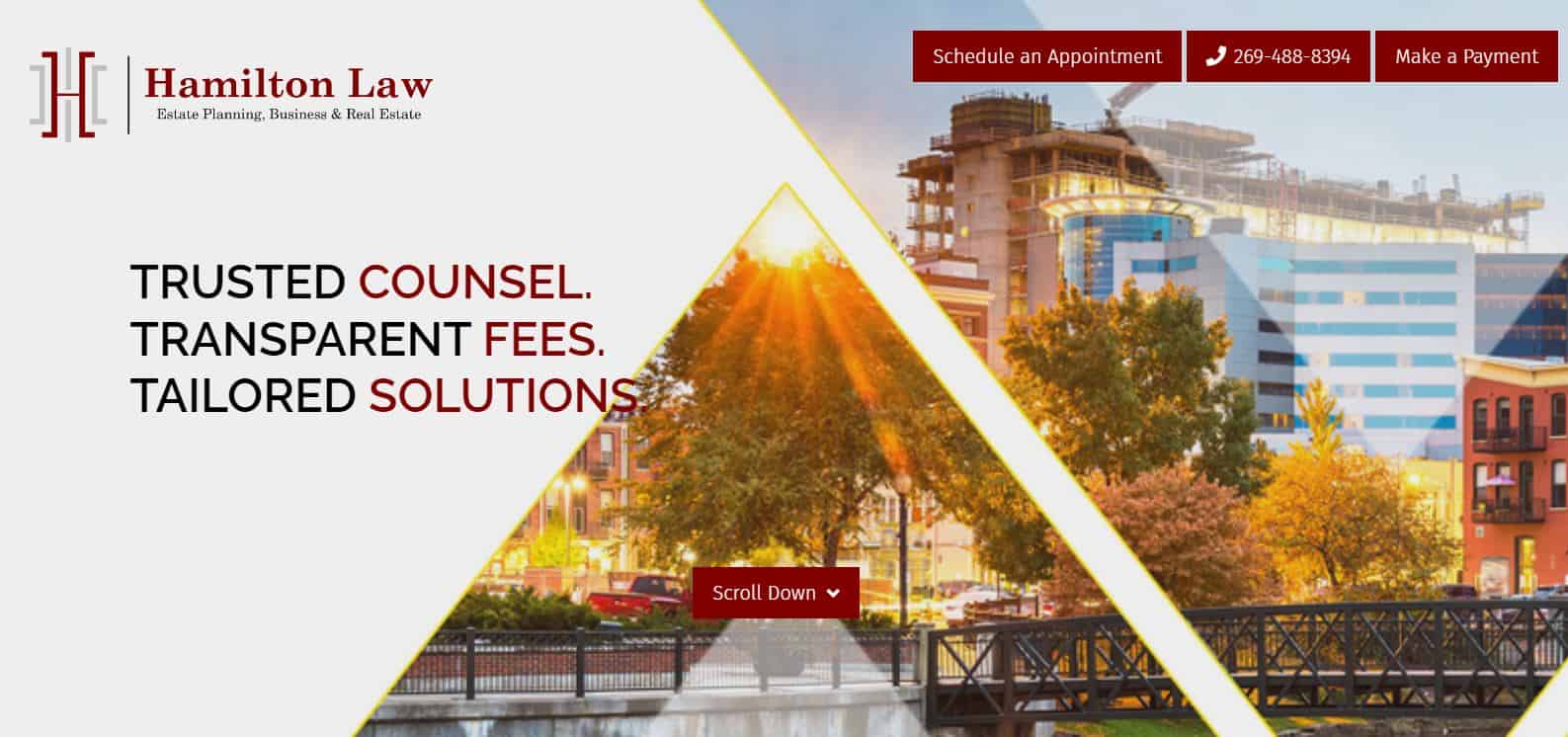 Based in Kalamazoo, Hamilton Law has a broad understanding of Michigan business law and commercial practices. It offers full-circle business legal support from company formation to mergers and acquisitions.
And the law firm offers a free initial consultation.
Costs: Call for quote
Address: 3431 Oakland Dr., Kalamazoo, MI 49008
7. Tishkoff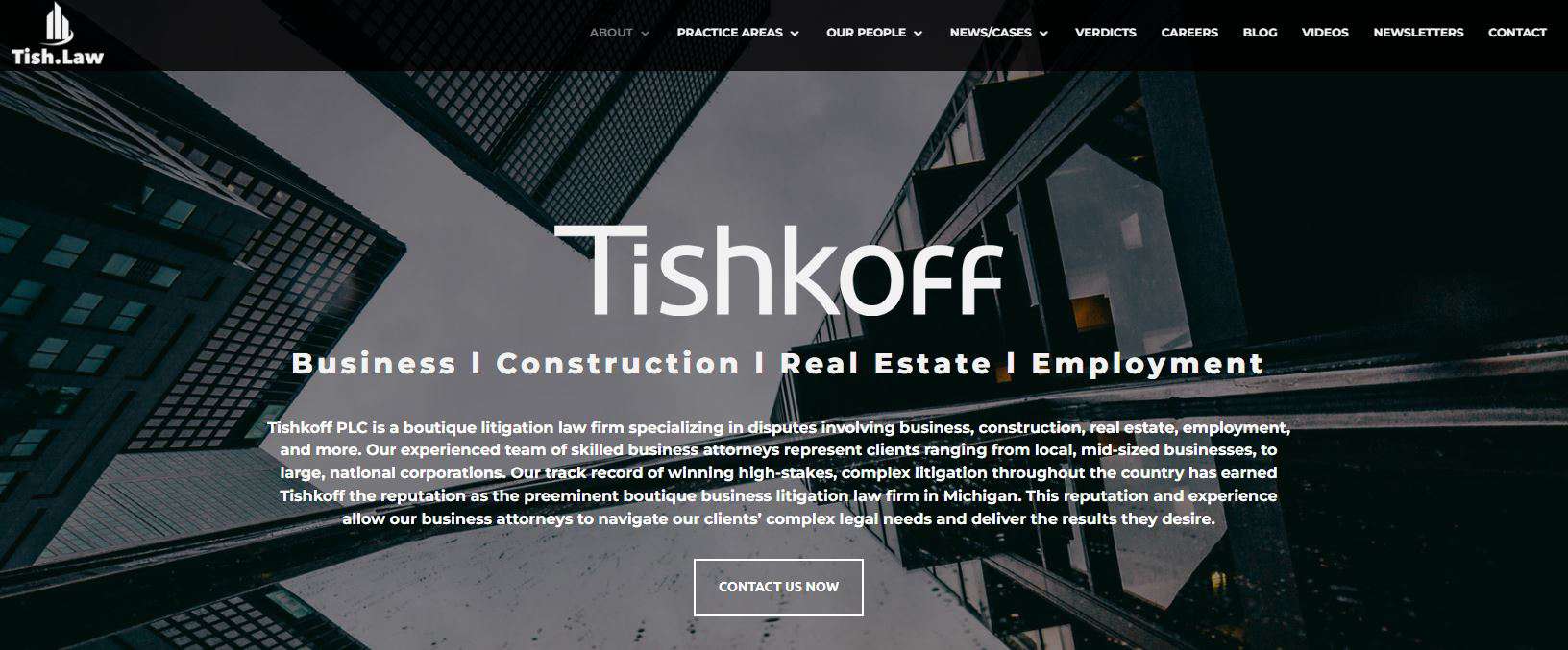 Tishkoff is a boutique litigation law firm specializing in business lawsuits, business formation, intellectual property, copyright, trademark, real estate, contracts, employment and personal injury.
Costs: Call for quote
Address: 407 N. Main St., Ann Arbor, MI 48104
8. Rochester Law Center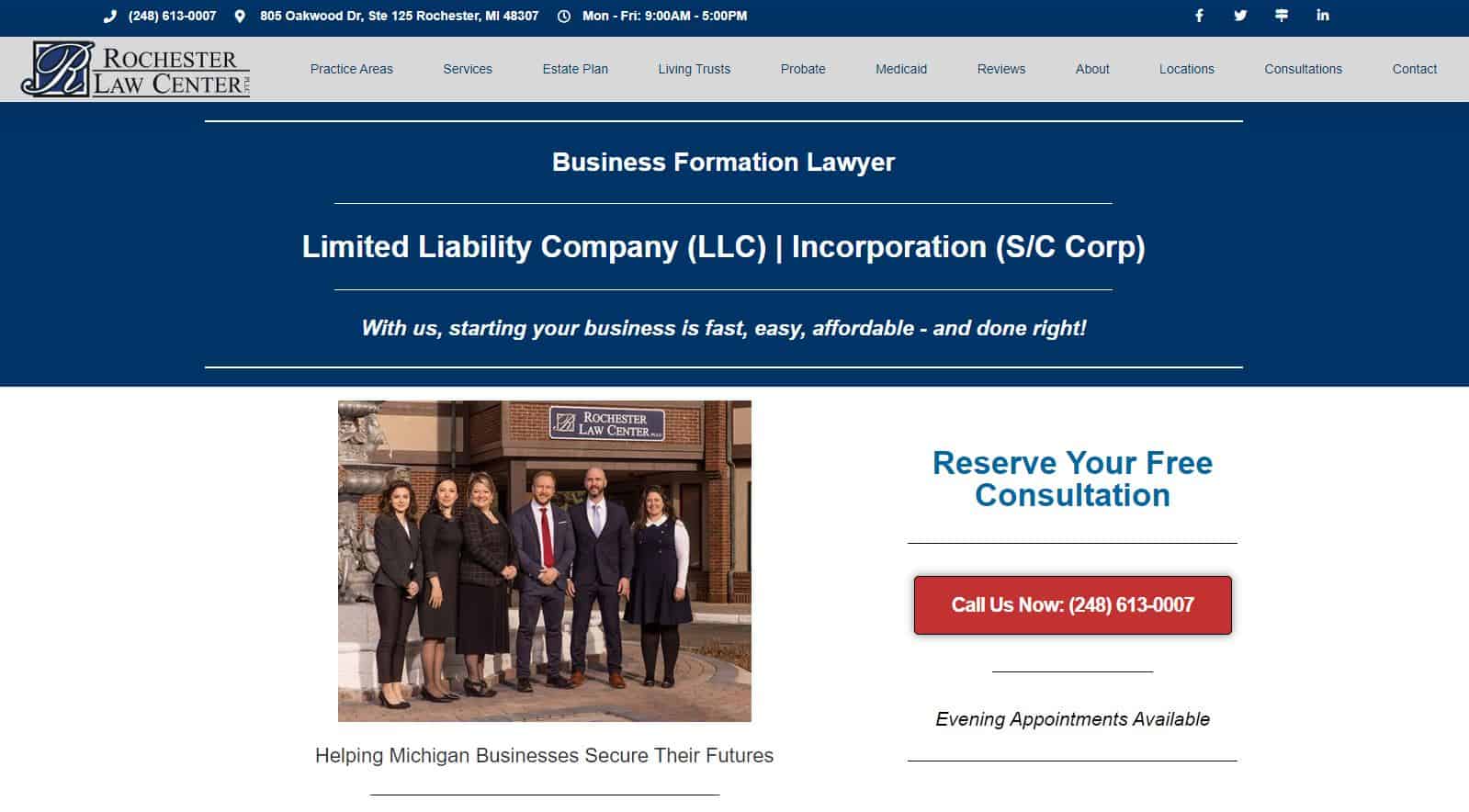 Rochester Law Center provides registered agent services along with business formation assistance. You will get a free initial consultation with one of their business formation attorneys to discuss your questions about their services.
The Law Center is a great option for foreign LLCs registering to do business in Michigan because it provides fully remote services. You'll never need to visit an office.
Costs: Call for quote
Address: 805 Oakwood Dr., Suite 125, Rochester, MI 48307
9. Great Lakes Law Firm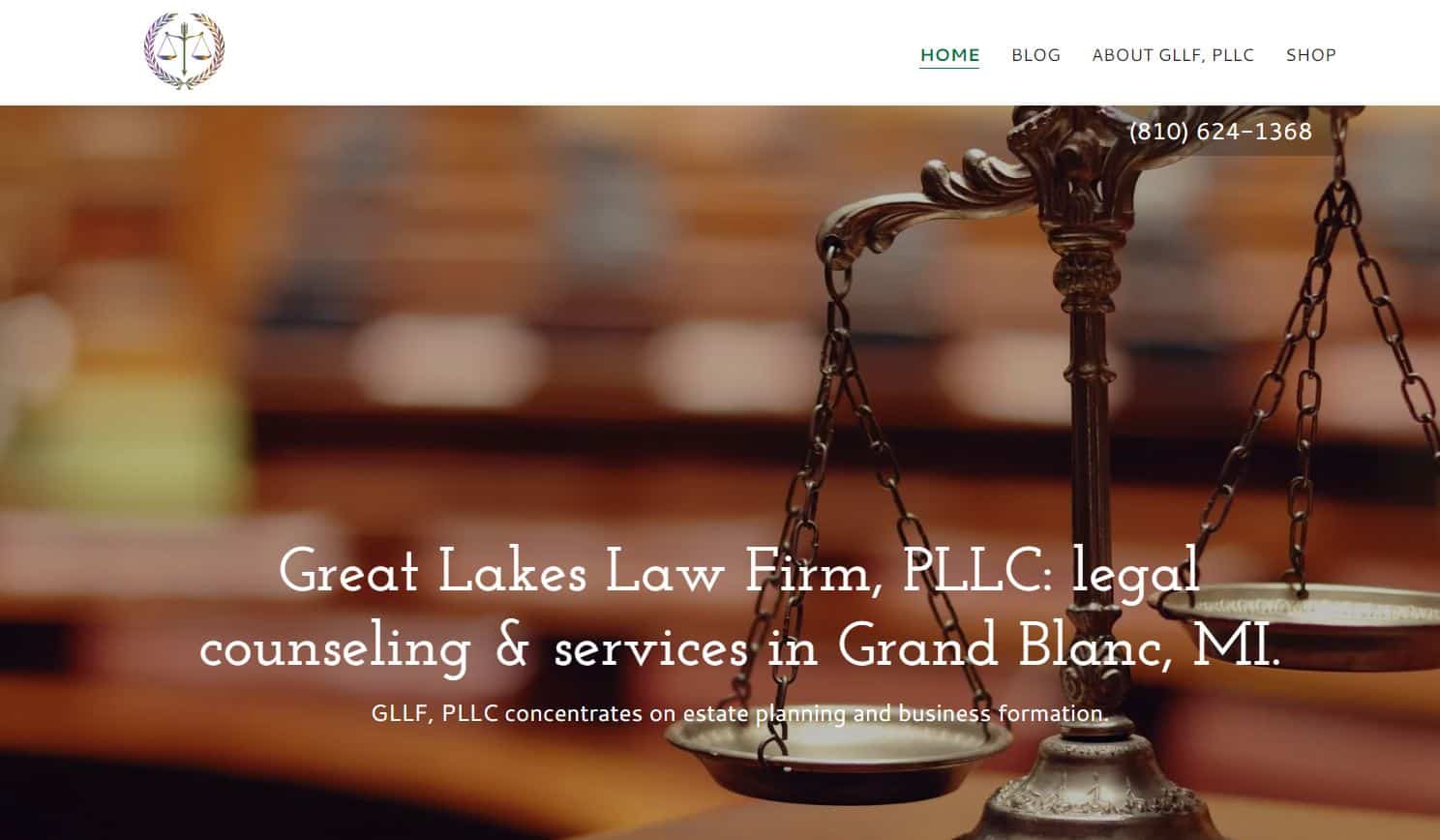 Great Lakes Law Firm offers full business formation services, including acting as your LLC's registered agent. The registered agent services are available for a flat fee that can be billed quarterly, semi-annually, or annually.
Along with helping with business formation, Great Lakes can help when it comes time to plan for succession, mergers, or acquisitions.
Costs: Call for quote
Address: 5356 Territorial Rd., Grand Blanc, MI 48439
How do I appoint a registered agent in Michigan?
Michigan asks you to provide your registered agent details in your Articles of Organization. Once the state approves the document, your appointment becomes effective.
How do I change my registered agent in Michigan?
If you need to change your registered agent's name, address (or both), you'll have to complete a state filing. Download the "Certificate of Change of Registered Office and/or Change of Registered Agent" form.
You'll provide the new details and file it with the Michigan Department of Licensing and Regulatory Affairs (LARA). Note that there's a $5 filing fee.
Can I be my own registered agent in Michigan?
Yes, an LLC member (owner) can be a registered agent for their company. But you can appoint yourself only if you are a Michigan resident with a physical street address. You also agree to be available at the listed address year-round.[/showhide]
Advertisement
LLC Formation Service
LLC Formation: $39 + state fees
Pricing:
Turnaround Time:
Help & Support:
Customer Satisfaction:
Ease of use:
Best LLC Service 2023

Formed 1,000,000+ LLCs
$39 formation includes registered agent service
Fast formation & same day filing
Exceptional customer reviews

Last updated:
Sep 2023