Entrepreneurship isn't always a linear path, but almost every entrepreneur begins at the same starting line with a small business idea.
Ideating a small business is the first step in, well, running your own business. A little cash, willingness to be risky, and self-motivation never hurts either.
Whether you prefer to work from home, post up in a physical shop or be on the move, one of the 64 small business ideas just might take you from aspiring entrepreneur to a business owner.
Ready? Let's get started.
Brick-and-mortar small business ideas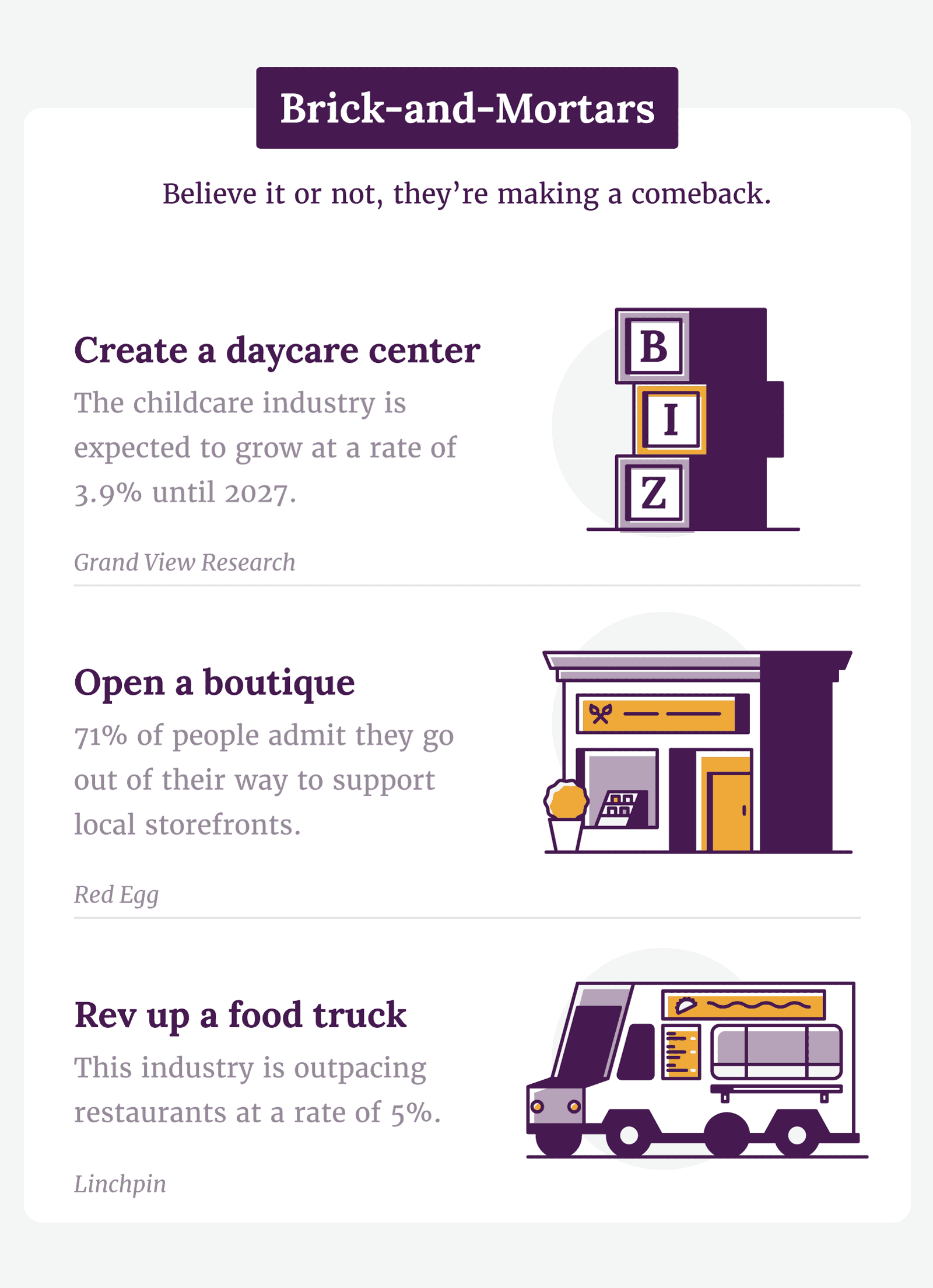 If a physical storefront is your desire, these brick-and-mortar small business ideas might be up your alley. Just know that these can have higher startup costs than other businesses because you'll be investing in a property. What's more heartening, brick-and-mortar businesses are making a comeback in the wake of the COVID-19 pandemic.
And 71 percent of people admit they have soft spots for supporting local businesses and will go out of their way to do so. So, grab that "open for business" sign and consider one of these ideas to conduct as your place of business.
1. Boutique owner
If running your own business based on your interests is your M.O., a boutique might be your way to go. You can think of it as a physical manifestation of your personal brand, whether that's stocking your favorite home decor or clothing lines.
Alternatively, you can curate a consignment shop to promote your thrifty side. Just be sure to save up for one of your highest startup costs — your inventory — before opening your doors.
2. Bed and breakfast owner
Bed and breakfast is a prime example of a small business idea that fills a niche. This is considering that hotels can be stuffy and vacation rentals a little pricey.
On the other hand, bed and breakfasts provide a more homey lodging experience with the added benefit of guests leveraging a local's sincere trip recommendations — yours. Generally, a certificate of occupancy is required to open.
3. Gym owner
For serious fitness enthusiasts, opening a gym might feel like a no-sweat small business idea. It's a means to build a community from scratch, either as an affiliate gym or by setting up a franchise in your local community.
Strengthen your small business idea by incorporating niche workout concepts such as yoga, kickboxing, or high-intensity interval training and obtain the appropriate certifications for them.
4. Daycare owner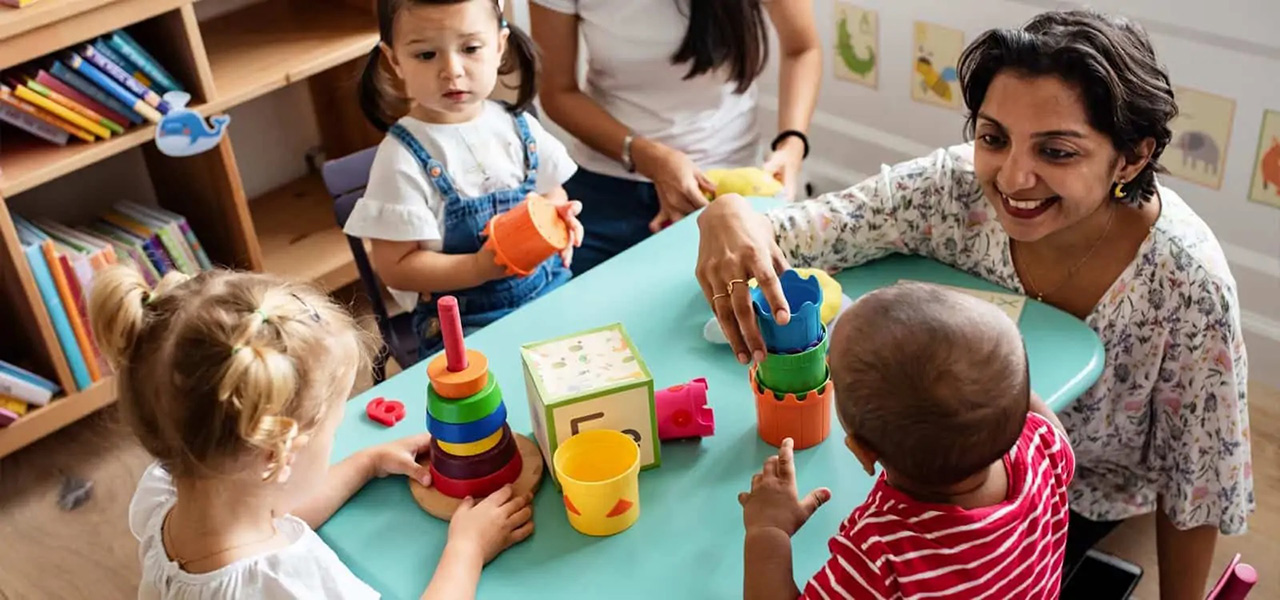 It's worth mentioning that caring for others comes with more licensing, insurance, and zoning requirements. Be sure to do your research thoroughly.
5. Coffee shop owner
Caffeine never goes out of style. Aspiring entrepreneurs who are coffee addicts might want to brew on this small business idea. There are few entry points, too, from opening a franchise to creating a shop from scratch.
Alternative to a brick-and-mortar, you could begin with a coffee cart to develop a clientele before easing into a shop. Importantly, remember that culinary businesses come with many permits, so do your research accordingly.
6. Food truck owner
Foodies who are hungry to launch their own restaurant might want to consider a food truck. It's a low-overhead means to test out a concept and even determine how thirsty areas of your local community are for it.
What's more, the food truck industry is outgrowing the restaurant industry by around 5 percent, indicating this is a feasible business idea for the culinarily curious. In addition to investing in a truck, you also will want to set aside some cash to cover permits and licenses.
7. Flea market vendor
No, being a flea market vendor does not technically require you to open a storefront. Rather, it's a low-entry way to pop up shop wherever your nearest — or farthest — flea markets are. And you'll usually pay just a booth rental fee to do it, which might set you back $20 to $50. A sales tax ID number or vendor's license might also be required.
At the end of the day, this is a great way to test out a consignment or secondhand shop concept before scaling up to a brick-and-mortar.
Service industry small business ideas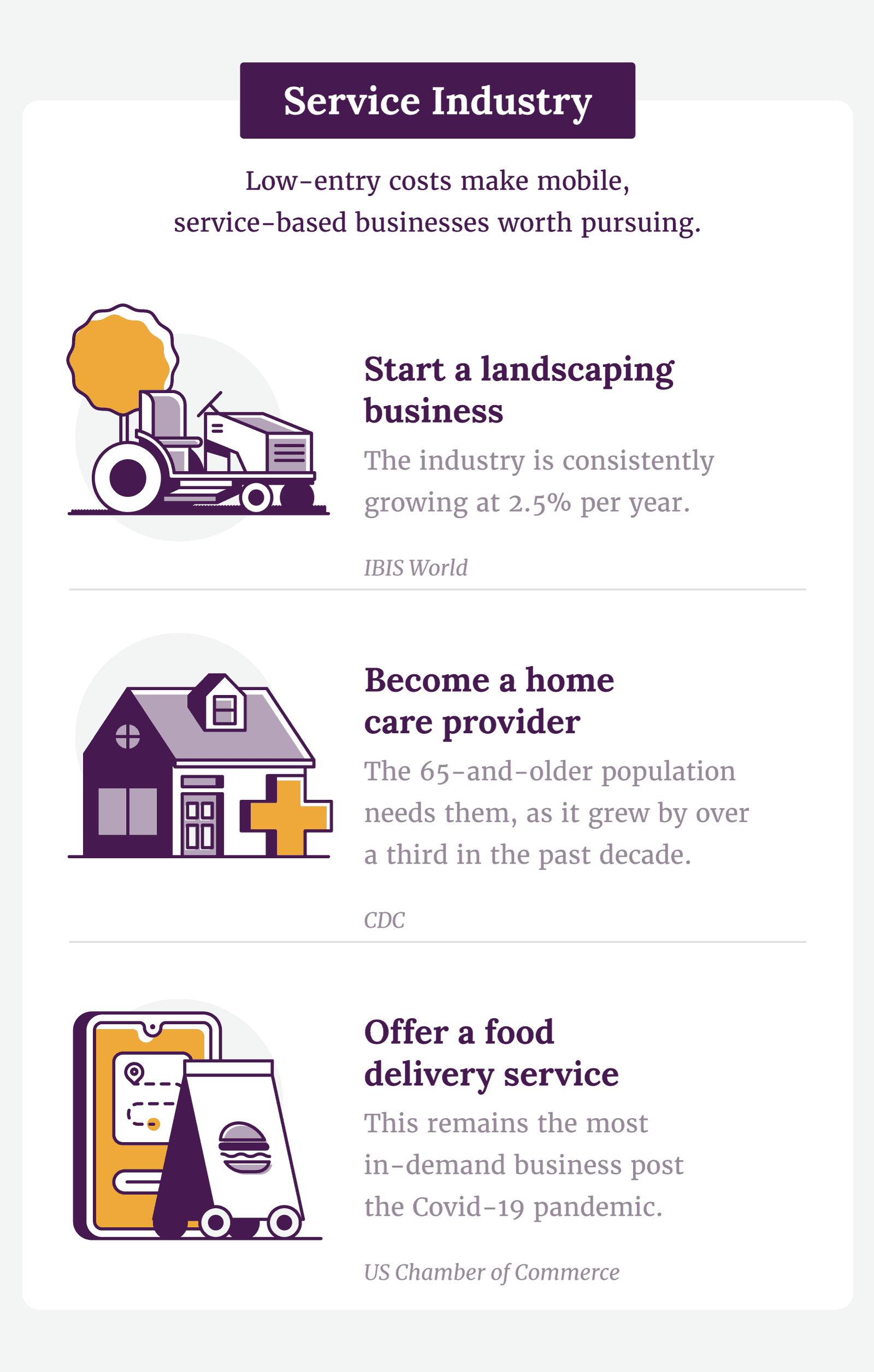 In case you're wondering, "What are the cheapest small businesses to start?" you're in the right place. Small businesses that operate as mobile service providers or services with no consumer-facing workspace can have a lower investment point at the start.
And one of the key ingredients for a service industry business is a specialized or niche service. Whether you fancy yourself an artisan, don't mind getting your hands a little dirty, or find joy in caring for others, one of these ideas might be fulfilling for you.
8. Professional organizing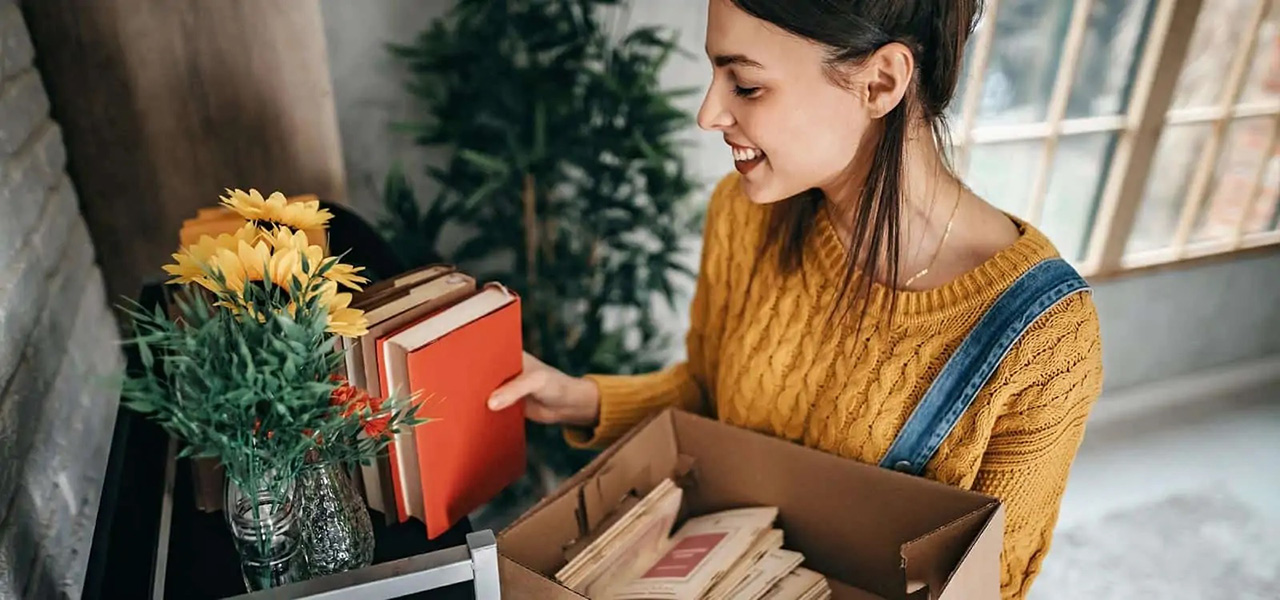 If the Mario Kondo craze and "Home Edit" frenzy are indications, people want to organize their chaos more than ever. That's where professional organizers come in.
If decluttering sparks joy in you — after all, organization relieves stress — this might be the best small business idea for you. Not to mention, little equipment and only your knowledge are necessary. For this reason, reconsider your rates as you gain more experience over time.
9. Home care provider
Cleaning, errand-running, even providing transportation, a home care provider's services can vary widely. That's because every client is different, but many are seniors.
This is a group that's only expanding, as the 65-and-older population grew by over a third in the past decade. Worth noting is that while a healthcare background isn't necessary, it could improve your service offerings.
10. Handyman
If you're constantly tinkering with tools and can't stand a broken something, you might consider running your own business as a handyman.
Not to mention, this occupation can wear many hats, from being a house painter to a home contractor. Be sure to research the necessary insurance and licensing requirements for each service.
11. Craftsman
No business goes more against the grain from a stuffy office job than a craftsman, whether that's a woodworker, furniture maker, or even welder.
Aspiring entrepreneurs who are good with their hands might find joy in providing this service that can evolve as you expand your expertise over time. This type of business typically requires a seller's permit.
12. Fitness instructing or training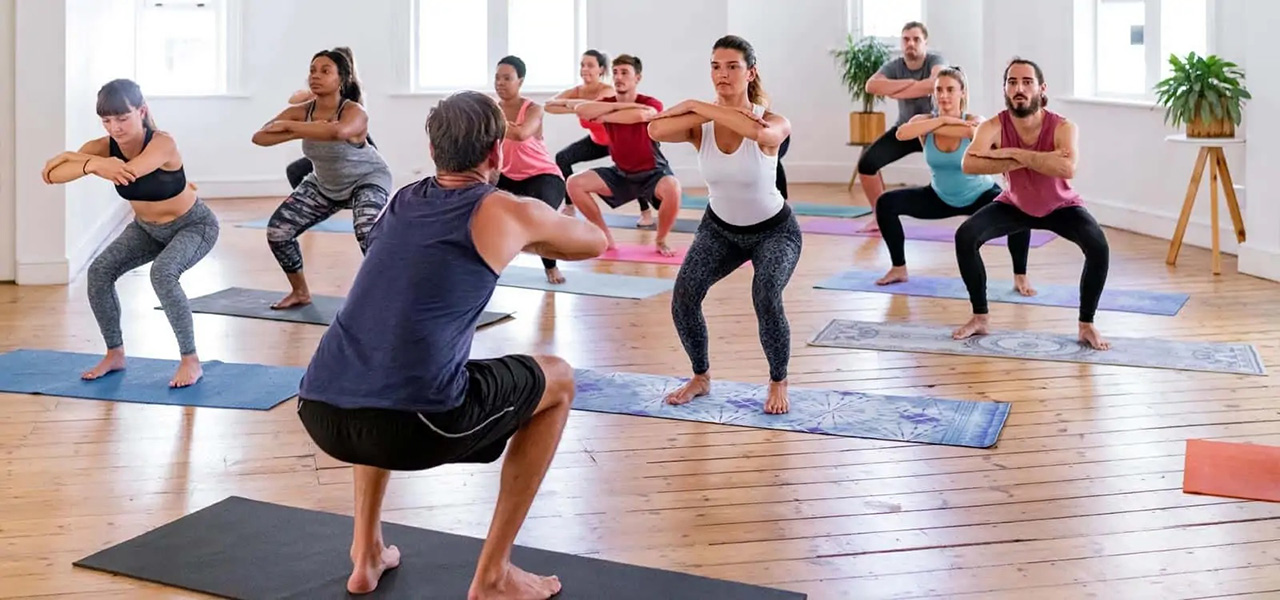 If you enjoy breaking a sweat and leading a healthy lifestyle, offering fitness classes, personal training sessions, or other physical instruction like yoga or dance could be a means to flex your interests into a small business.
Consider beginning with in-home consultations, providing personal exercise plans, or offering classes in public or online to launch your business. And be sure to obtain the appropriate certifications to do so. Eventually, you may even develop a loyal enough clientele that you'll want to upgrade your title to the gym owner.
13. Sewing and alteration specialist
Everyone needs clothes. But not everyone knows how to fix and mend them. That's where sewing and alteration specialists come in to meet this demand.
Of course, you'll need a bit of sewing experience for this one. Like many hands-on jobs, you'll likely hone your expertise with time, and you can revise your pricing based on experience.
14. Car detailing
While drive-through car washes may have replaced human car washers, cleaning the inside of a car requires the precision of a person. Offering a car-detailing service means you can travel to clients and get their ride spick and span from top to bottom. Just remember, you'll need to invest in equipment like a vacuum and cleaning solutions.
15. Photography or videography
Becoming a photographer or videographer isn't as easy as purchasing a camera — though this is required to offer this service.
You need to prove your worth, too, and you do that by building a portfolio to market your talent and build trust with potential clients. Begin with photoshoots of your friends and family and let your business promote itself by word of mouth from there. Encourage your friends and family to leave business reviews and share your videos or imagery online. You might also request they endorse your skillset on LinkedIn.
16. Landscaping professional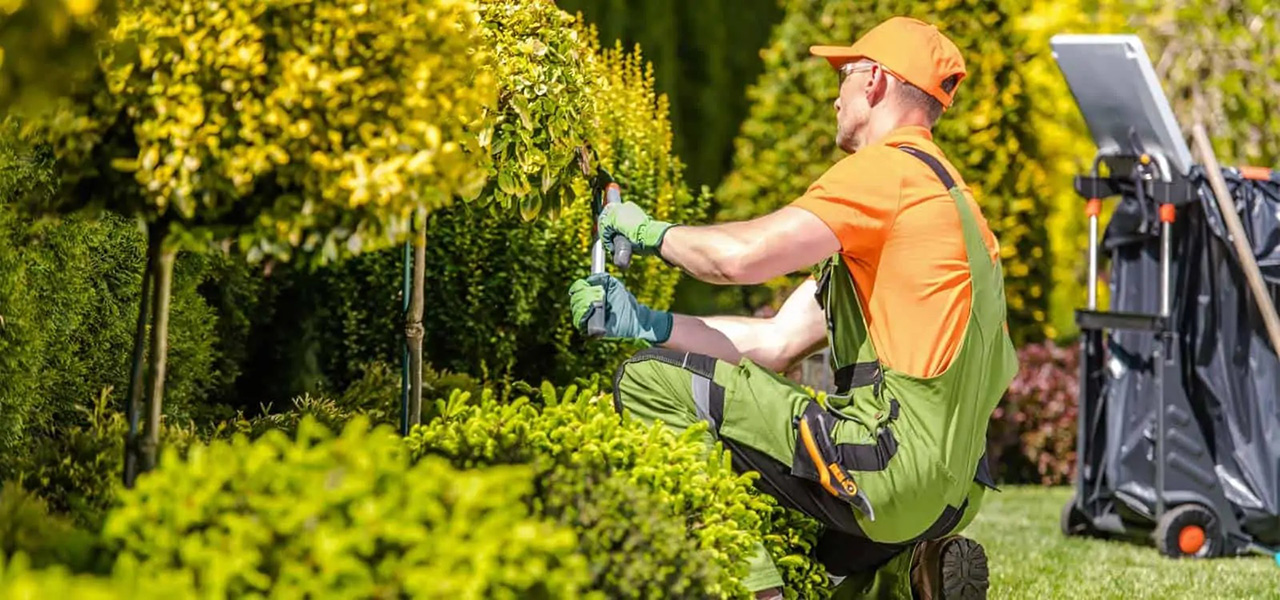 Not everyone who is a homeowner or property manager likes to get their hands dirty. But if you do, becoming a landscape professional might be a small business worth pursuing. Landscaping is also a healthy industry, growing 2.5 percent per year on average between 2016 and 2021.
Whether you prefer to specialize in tree-trimming, lawn care, or even garden design, there's likely demand for you. Just be mindful that there can be some serious startup costs for this, considering you'll need to invest in equipment to offer your services, and some states require a specific license.
17. Home inspecting
Buying a home involves many people and parties, and a home inspector is one of them. They're a third party that evaluates the condition of a home before the sale goes through.
To become one, you need certification and will need to investigate any licensing requirements in your state. Once your credentials are in place, this small business can provide a flexible schedule and stable revenue stream.
18. House cleaning
Owning a home and cleaning a home are two different things. Thankfully, house cleaners and housekeepers meet the demand for homeowners who don't want to get down and dirty.
To launch your house-cleaning service, consider marketing to neighborhoods willing to pay for this type of service and maybe even consider expanding your services to brick-and-mortar businesses with a budget.
19. Property managing
You don't have to own a property to manage one. Property managers are often the middle-man between renters and homeowners and charged with maintaining a property in that homeowner's absence. This could include everything from fixing appliances to even liaising about lease renewals.
Worth mentioning is that some states consider property management a part of the real estate industry, so a real estate or broker's license might be required to run your own business.
20. Dropshipping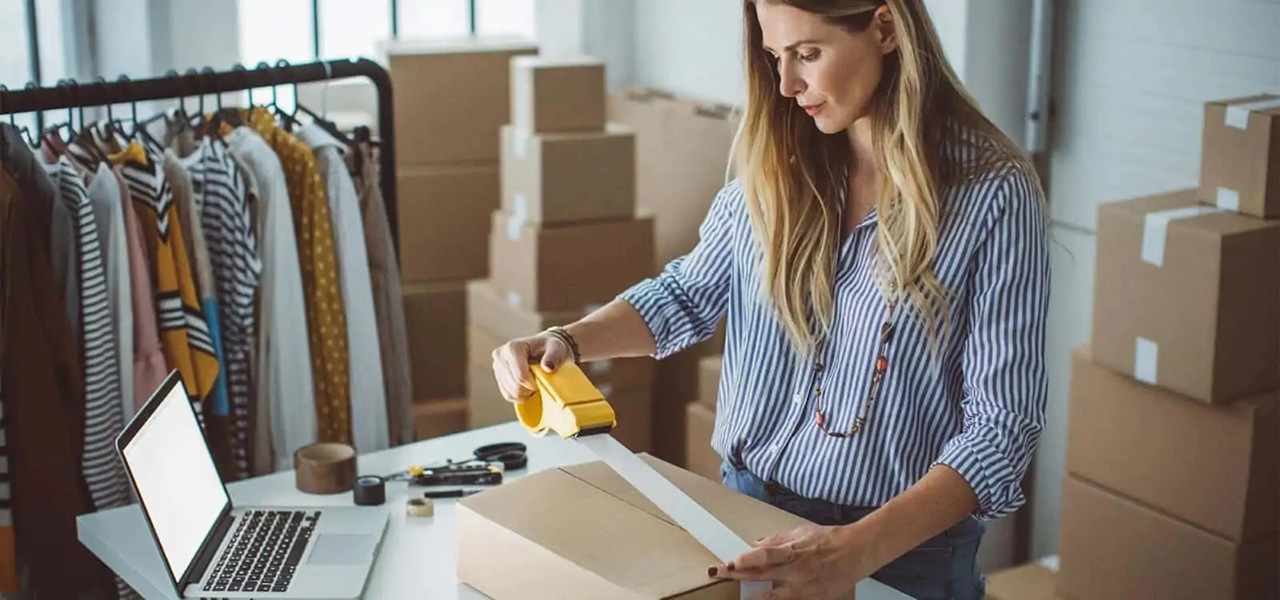 You might want a warehouse for this one. A dropshipping service serves as a retail fulfillment center oftentimes for e-commerce businesses selling goods — and it's the dropshipper that manages the storage, packing, and shipping of those goods.
If you're well-versed in managing inventory, this might be a good business idea for you. It has low-entry costs, too, considering you aren't paying for the inventory you're packing, and there are generally no licenses required.
21. Massage therapist
You needn't work at a spa to be a massage therapist. You can offer massage therapy as a mobile service. Of course, training and certification are required. Be sure to research requirements in your city and state to avoid any startup aches and pains.
22. Interior design specialist
Interior designer, interior decorator, or home stager — no matter your preference, one of these titles might fulfill your love of all things home decor. Interior design specialists are the go-to gurus for outfitting spaces that strike the balance of style and function, whether that's for new homeowners, real estate professionals putting a home on the market, or even other brick-and-mortars.
Depending on your service offerings, you may need to procure a storage space and appropriate certifications to professionalize your business.
23. Rideshare driver
If you have a reliable set of wheels and a clean driving record, you've already checked off the first qualification to become a rideshare driver. You can consider yourself your own boss since you create your schedule, but benefit from not fronting every business cost — that's up to the companies you work under, such as Uber or Lyft.
This business provides a flexible schedule and is even an effective side hustle. Perchance you don't want to be transporting people full-time.
24. Real estate agent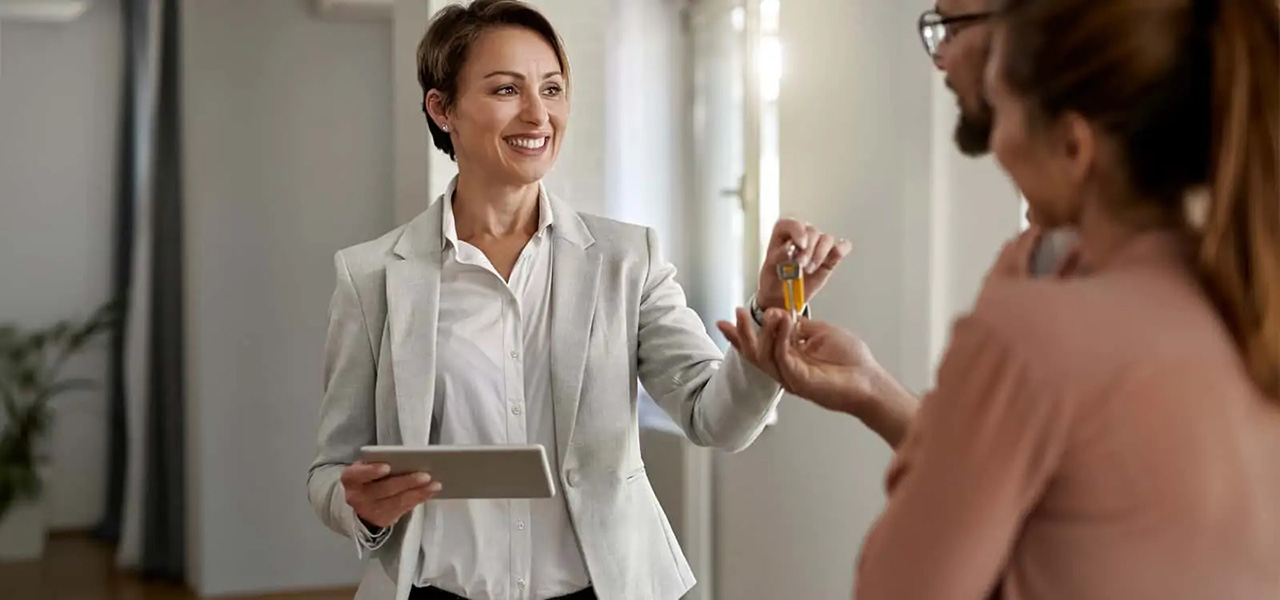 Can't get enough of "House Hunters" episodes and find yourself scrolling through Zillow ads? Becoming a real estate agent might just scratch your home envy itch.
People skills and certifications are required, and startup costs are slim, considering you'll be consistently on the move showing clients their homes — no office necessary!
25. Nonprofit owner
If you're all about altruism or giving back to an important cause gets your heart racing, opening a nonprofit might be a small business idea worth undertaking. Importantly, you'll need to incorporate your business and file for 501(c)(3) tax-exempt status and also expect to meet consistent standards to keep that status. Be sure to vet this process thoroughly before launching a nonprofit.
26. Tour guide
Gung ho about local history or knowledgable about a specific scene, such as where all the foodies flock to in your town? You might consider becoming a tour guide to impart your wisdom to tourists or even locals looking to view their city through a new lens.
Remember, the highest startup costs can be just marketing your business. Consider partnering with businesses where the tourists already are, such as hotels and restaurants, to promote your service.
27. Pool cleaner
Just because someone owns a pool doesn't mean they have all of the tools to clean it properly — or the will. Pool cleaners meet this demand and can even level up their expertise by becoming Certified Pool Operator. Worth mentioning is some states require this certification, so do your research accordingly.
28. Chef or cook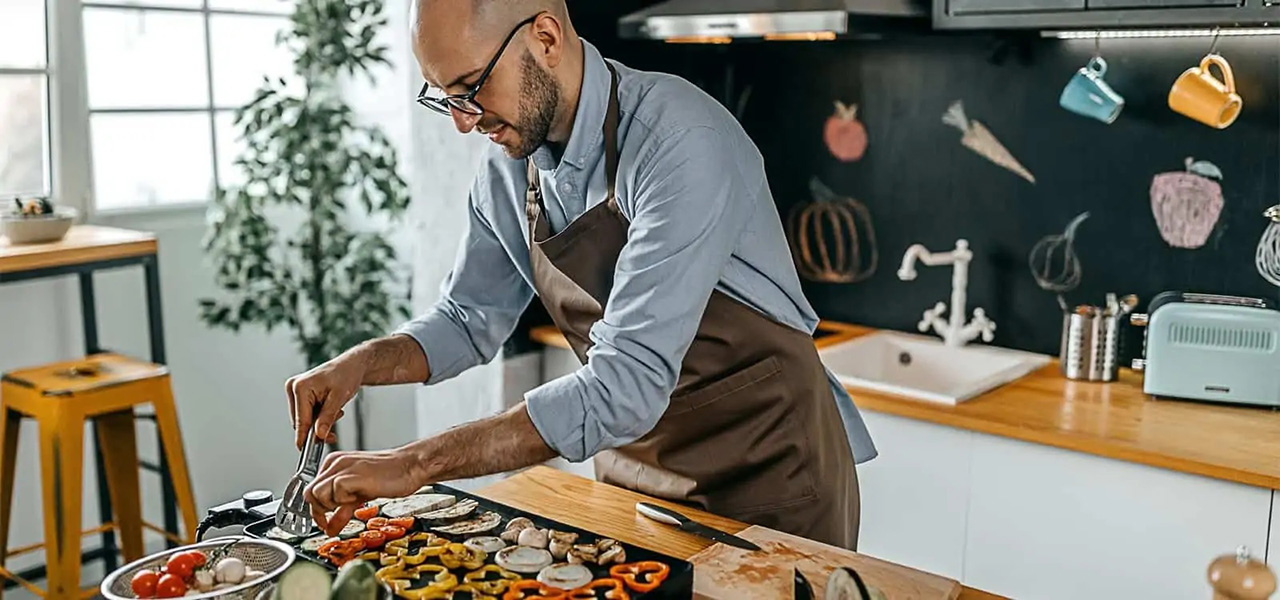 There are so many ways culinary enthusiasts can bring home the bacon. Becoming a caterer challenges you to cook for full-fledged events. Becoming a personal chef can allow you to serve one specific individual, family, or company regularly and bear dietary restrictions in mind.
You might even consider taking a path as a meal prepper to map out meals for clients in advance. Be sure to research the appropriate licensing for each role, such as a catering license, and save up for marketing your business.
29. Personal assistant
Well-organized individuals, especially when it comes to keeping schedules and having great attention to detail, might consider becoming personal assistants. This small business idea offers the opportunity to serve one specific client or even the option to be a virtual assistant, whereby you manage a person's ongoings from a remote location.
You might want to consider posting your service on an existing job board such as Indeed to build a client base and customer reviews before going out on your own.
30. Errand runner
Whether it's dropping off groceries, depositing a check at a bank, or returning a blouse at a boutique, errand runners tackle the chores others don't want or have time to do. They often serve seniors but increasingly serve younger populations if you consider food delivery services a part of this occupation.
Worth mentioning is delivery services remain among the most in-demand businesses post the COVID-19 pandemic. Reliable communication and transportation are required.
31. Moving company
A bit of muscle and a large vehicle just scratches the surface of what's required to launch a moving company. You'll also need insurance and permits. If the entry costs feel too high, consider beginning as a packing service whereby you pack up goods and partner with a moving company to relocate them.
Eventually, you can even scale up your business into a moving company.
32. Medical courier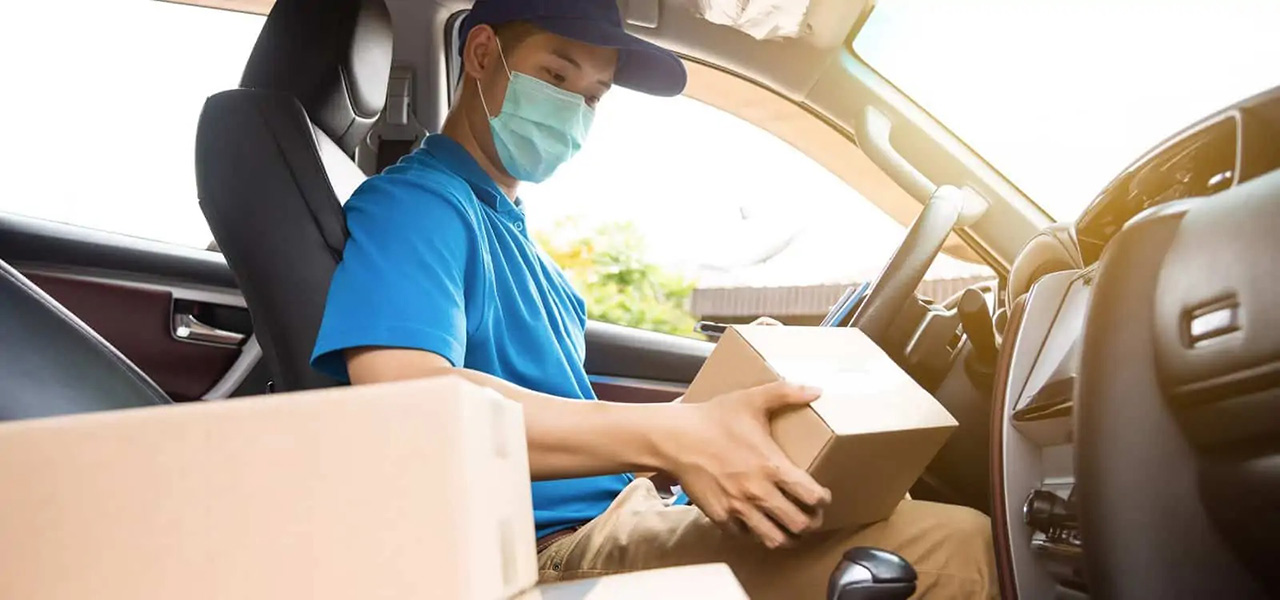 The healthcare industry is ever-expanding, which means the business opportunities to support it are also growing, with a medical courier service being one of them.
Opening a medical courier business means you'd be transporting everything from medical supplies to lab specimens and maybe even prescription drugs and equipment. A clean driving record and reliable transportation are generally all that's required.
33. Hairstylist and/or makeup artist
You needn't be in a salon or studio to be a hairstylist or makeup artist. Both of the occupations are pretty mobile. Consider marketing your business for events such as weddings or family portrait days to carve a niche for your service.
To overcome one of the biggest startup woes — marketing your services — consider posting your services on existing sites such as The Knot or WeddingWire to put your name in front of the clients you need.
34. Antique refurbisher
This might seem a bit specific, but the truth is not just anyone knows their way around antiques. That's because they come in many forms, from antique cars to other machinery and even furniture and trinkets in between.
If you're a collector of something specific or a hardcore hobbyist, consider turning your interest into a small business.
Pro tip: eBay has a certified refurbisher program that puts your goods directly in front of consumers.
35. Musician
A small business idea built on music? Now, that might be music to someone's ears, especially someone who already fancies themselves a musician.
The entry points for a musician's career are aplenty, including at music venues, restaurants, weddings, and even corporate parties. Marketing a music business can be the toughest part, so consider listing your service on existing sites such as GigSalad.
36. Dog handler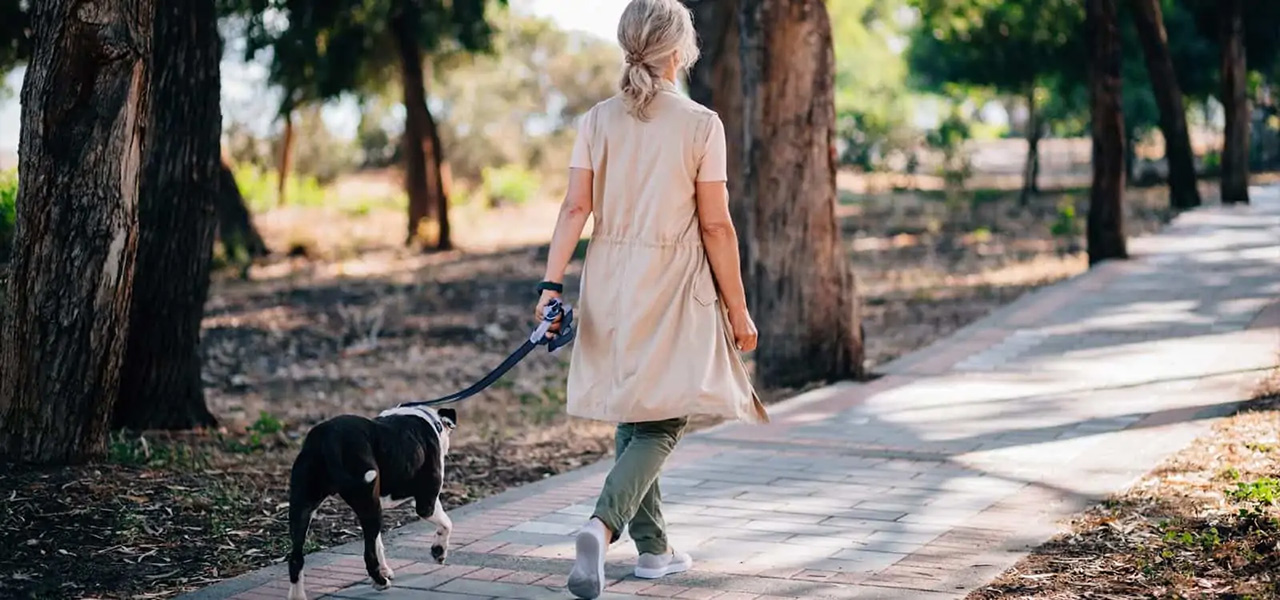 Not all dog owners have time to give Fido their fullest attention, which is why there are dog handlers in the form of dog walkers, groomers, and trainers.
Dog lovers might find this an enjoyable small business idea to pursue, depending on where their interests lie. To professionalize your business, you could even become a certified professional dog trainer.
37. Tutor or teacher
We're all knowledgeable about something, right?
Consider instilling your wits in others by opening up a tutoring or teaching service specific to your expertise. This could include math, science, language, or even art and music. And you could also offer these subjects as online courses.
The highest startup costs for a tutoring or teacher service are typically marketing yourself. For this reason, opt to begin your service on existing sites such as Care.com to build a clientele and customer testimonials before going out on your own. And consider ramping up your LinkedIn profile with customer testimonials.
Home or online business ideas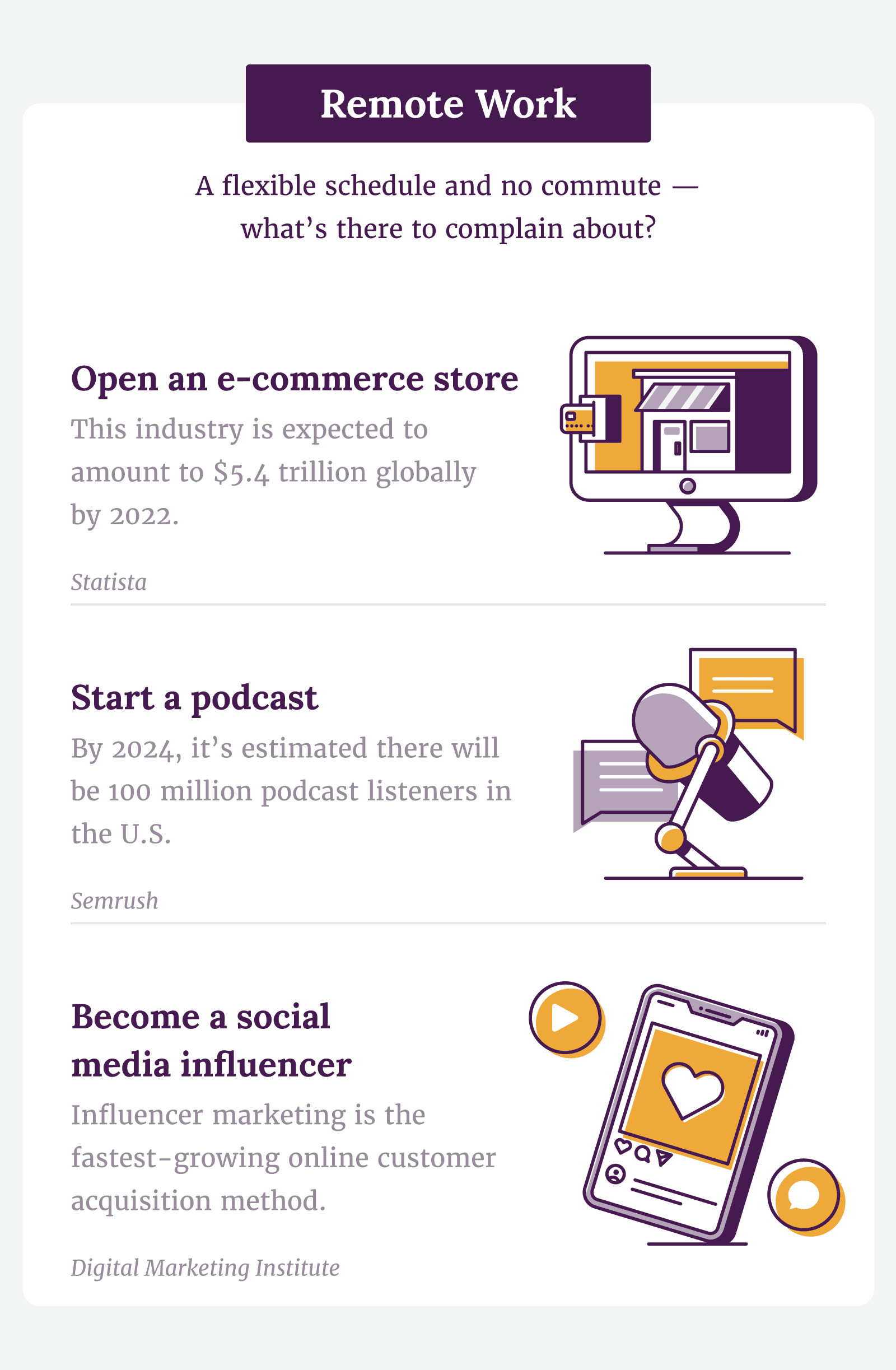 While many consumers may go out of their way to step in brick-and-mortar stores, others prefer purchasing goods or services online. 51% of Americans surveyed said that they were more likely to spend at a small business if they offered online ordering.
By some counts, the COVID-19 pandemic expedited the shift from in-person shopping to online shopping by five years.
What does this mean for aspiring small business owners? They can relish in the work-from-home life and be their own boss doing it. Since 55 percent of U.S. workers admit they'd prefer to work from home in some capacity, one of the following small business ideas might be made for you.
38. Digital marketer
A digital marketing business can come in many forms — as a boutique agency owner, an affiliate marketing expert, or a search engine optimization (SEO) specialist — and they all have one thing in common. That is a reliance on the internet to promote a product or service. If you have an advertising or marketing background and education, this could be a solid small business idea for you.
39. E-commerce store owner
Much like a brick-and-mortar boutique, an e-commerce store is a digital manifestation of your personal brand or deepest interest. That can be in the form of your favorite clothing or home decor or even items you collect or craft yourself.
What's more, retail e-commerce is an industry on the up and up, expecting to amount to $5.4 trillion globally by 2022. The startup costs can add up quickly, as you might need a dedicated space to store your inventory, you'll need to purchase inventory, and you'll also need to invest in a website and marketing. Furthermore, an e-commerce license is required.
40. Podcaster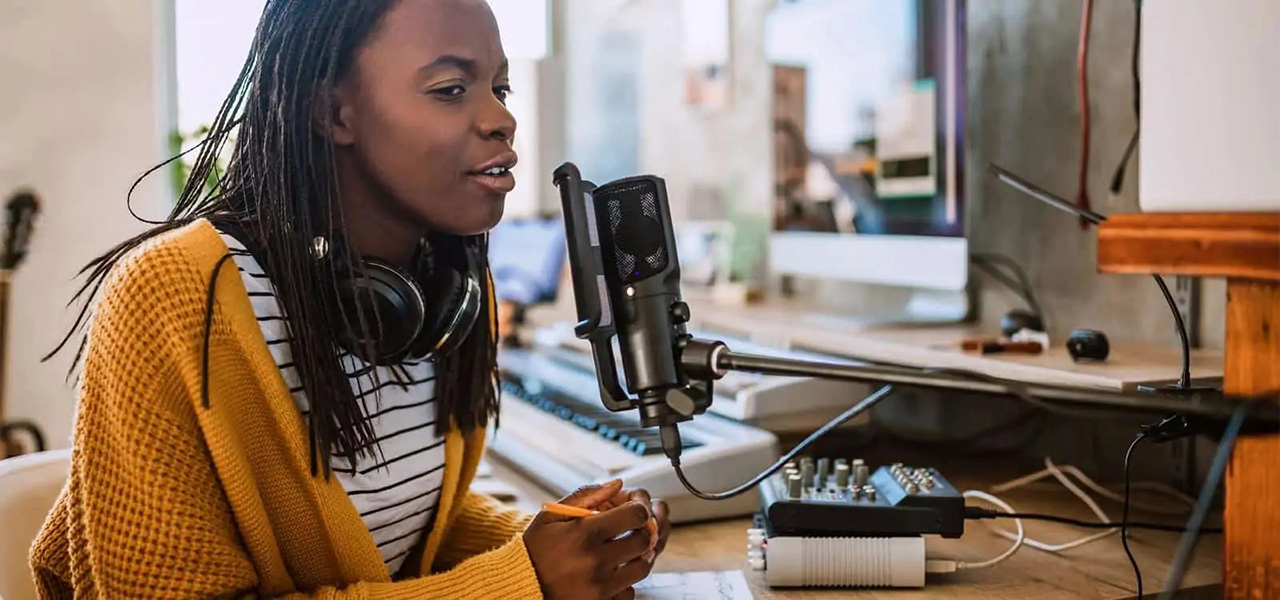 By 2024, it's estimated there will be 100 million podcast listeners in the U.S. That's a lot of ears ready to listen. If you're charismatic and have specific expertise or interest, starting a podcast might be a small business idea worth exploring.
Once you develop a large enough audience, that should provide advertising opportunities as a revenue stream.
41. Coder
Most people know how to work a computer, but that doesn't mean they know how to speak a computer's language. Coders fill this gap, speaking fluently with computers to create new programs that promote efficiency.
It's niche expertise indeed and one that's a solid small business idea if you too have the people skills to promote yourself. As with most expertise-based businesses, be sure to adjust your rates over time as you gain more experience.
42. Data entry clerk
Data entry might feel monotonous to some. To others, it's no hassle at all. If organizing or entering information into a system or spreadsheet provides you with a feeling of accomplishment, you might want to consider turning that feeling into pride as a data entry business owner.
Good news: The startup costs are typically slim, only requiring a computer and internet access.
43. Audio or video editor
Sure, it's sometimes as easy as pointing and tapping a phone to create a high-quality video or even audio recording. Still, not everyone has the know-how — or time — to edit these formats after they stop recording. Many brands outsource this part of their content process to audio or video editors who can do it in a pinch.
If you have post-production experience, becoming an audio or video editor might be the best small business idea for you. Be sure to adjust your rates as you gain more experience over time.
44. App developer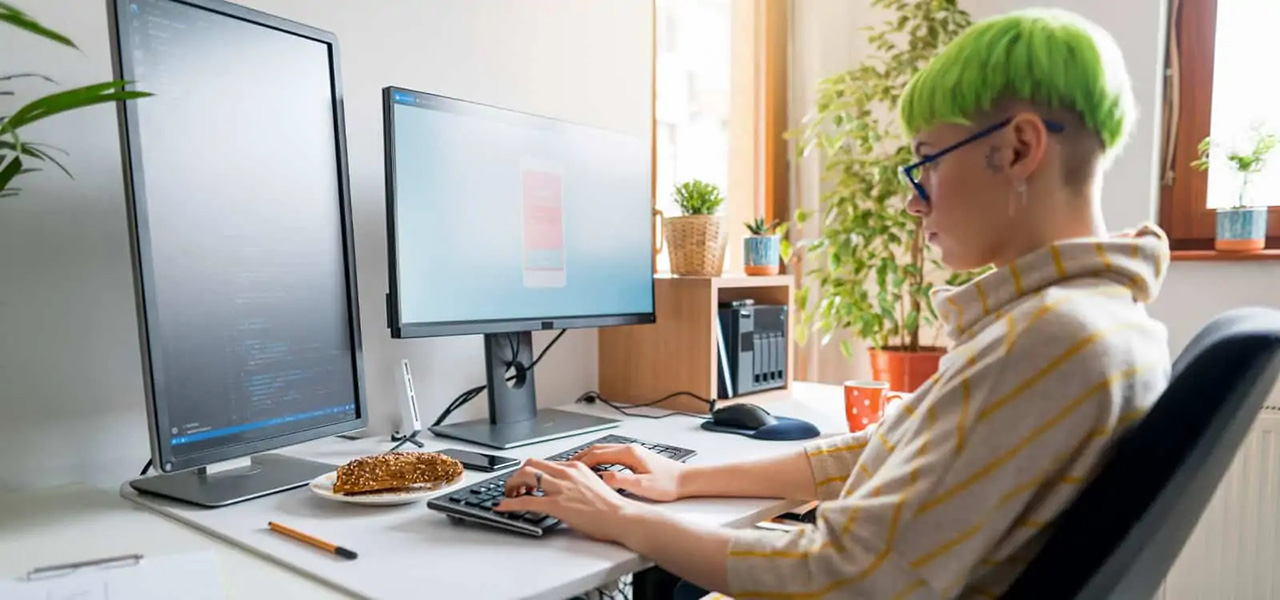 As the saying goes, there's an app for… well, everything. And there's a developer behind each one. If you're tech-savvy and qualified — perhaps you're already a website developer? — becoming an app developer might be the best small business idea for you.
Importantly, remember to communicate in layman's terms to your clients, as they're likely hiring you as the technical expert because they aren't one. Also, remember that your app won't be fully up and running until it's registered appropriately.
45. Voiceover artist
Have a knack for impersonations or a voice that friends say belongs on the radio? Consider yourself a natural-born voiceover artist. Given the rise of audio and video consumption, this occupation is in high demand for everything from podcast intros to documentary narrators and even audiobooks.
Best of all, you can often do all of your recordings right from home with the right equipment.
46. Petsitter
Earnest animal lovers might find the biggest payoff of pursuing a small business idea that is pet sitting. Not only can you spend days on end keeping an animal company, but you also can identify where you'll conduct your business — at home or in your clients' abodes. You might want to consider boning up on your pet-sitting qualifications by becoming first aid certified.
47. Online dating consultant
Call us cupid, but we think anyone who loves seeing others in love is a match made in small business heaven when it comes to being an online dating consultant. Typically dating consultants charge for their time spent coaching singletons to find a companion.
These days, there's a niche to be filled in online dating specifically, considering the rise of online dating apps. As an online dating consultant, you can help clients personalize their profiles and coach them through initial conversations — and you can do this all online, too, with little equipment required.
48. Vacation rental host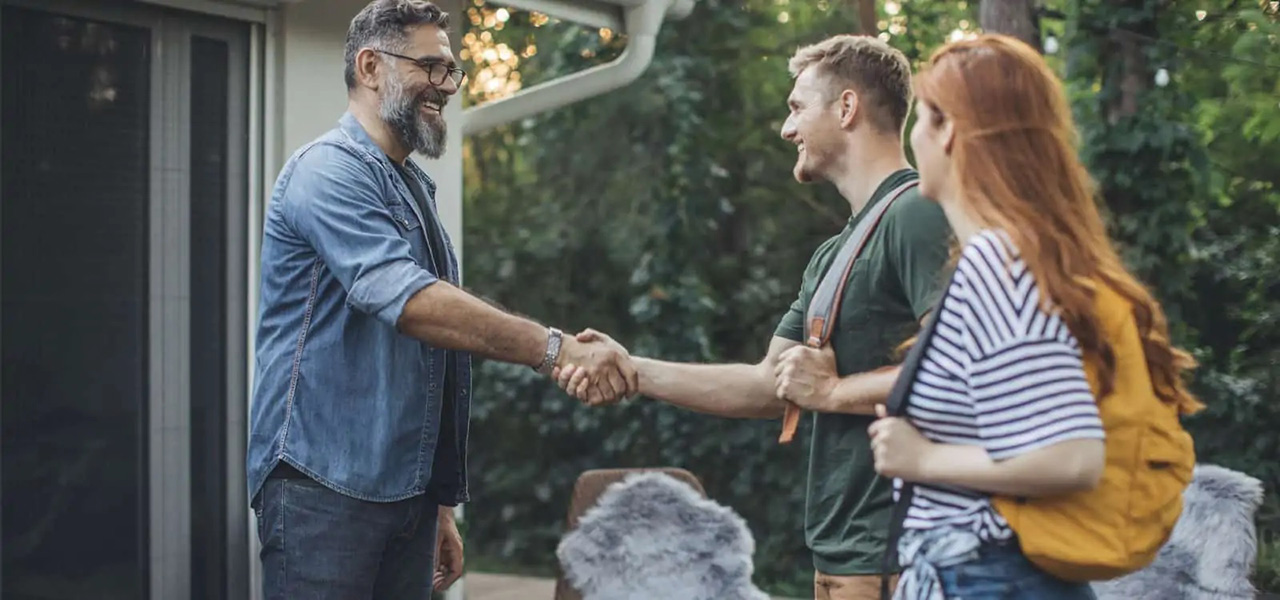 If you have an extra property or room you're comfortable renting out to vacationers, becoming a vacation rental host might be the best small business idea for you.
You can launch your own vacation rental business from scratch or become a host with existing companies such as Airbnb, VRBO, or HomeAway. No matter your approach, be sure to know your city's vacation rental rules and regulations.
49. Travel planner
Becoming a travel planner might sound old-school, considering the world's at our fingertips thanks to the number of online resources and city guides about places to visit. But believe it or not, some travelers still prefer to outsource their itineraries to save themselves the hassle.
If you're a wanderluster at heart and highly organized, upstarting a travel planning service from home might be a small business idea for you. Consider becoming a certified travel associate to level up your expertise.
50. Graphic designer
Not all companies allow graphic designers to work remotely. But if you're a graphic designer — and your own boss — that means you certainly can. As a creative person, you might enjoy the flexibility of setting your own hours and choosing your own clients and projects.
Be armed with an impressive portfolio to showcase your worth when launching this small business idea on your own. Consider posting your service on an existing job site such as Dribbble to gather clients and customer testimonials before going out on your own.
51. Life or career coach
Some might argue you can't put a value on mentorship. Life and career coaches do just that by starting a small business out of guiding people through personal and professional ruts by imparting advice and even providing training from time to time. Generally, a master's degree or higher education is required to be viewed as an authority.
52. Scrapbooker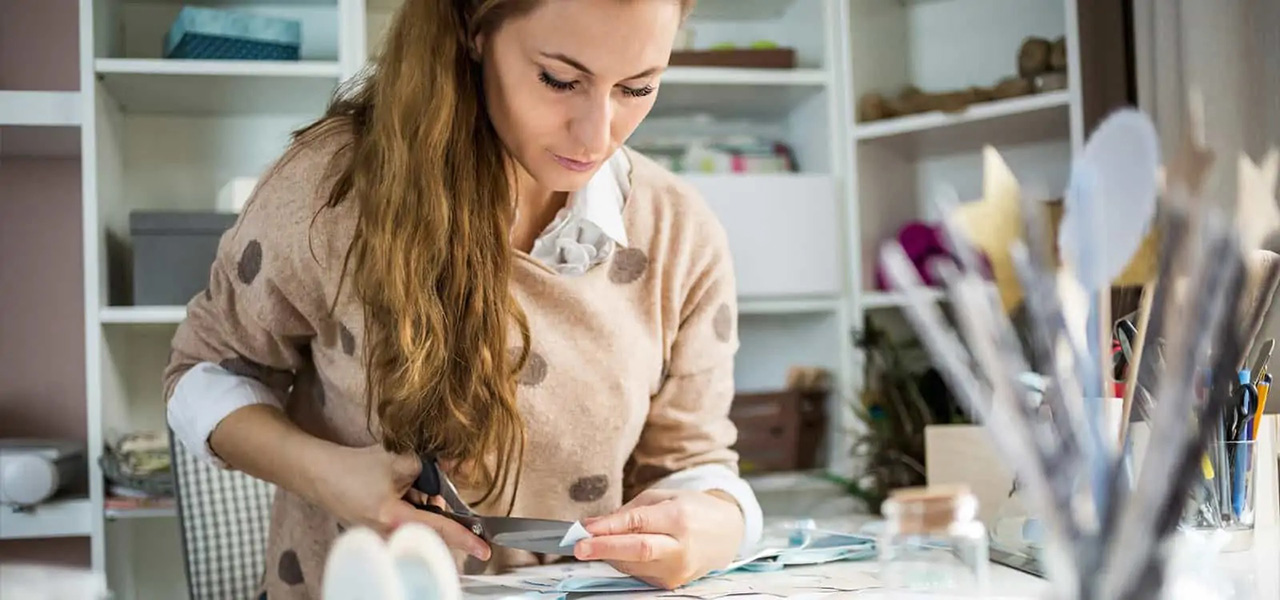 Almost everyone has memorabilia. But not everyone has the creativity or time to memorialize theirs beautifully. That's where scrapbookers come in to preserve, present and arrange your items — whether it's photos, news clips, or even cards — into a forum that others can keep and treasure.
In addition to scrapbooking supplies, marketing your service might be the toughest startup costs. Consider reaching out to businesses already in touch with your prospective clients, such as photographers, and cross-promote your service.
53. Writer
The power of the pen doesn't come easy for everyone. Whether you fancy yourself a copywriting wiz, content marketing guru, blogger, ebook author, or resume writer, your skill is likely in demand.
And know that your pricing should vary based on your experience, even if that means raising your rates over time. The best part of all is that the startup costs are quite low. If you have internet access and a computer, consider yourself in business.
54. Proofreader
Even those who can write well need an extra set of eyes on their work. If you're a grammar connoisseur and have editing chops, becoming a proofreader might be a small business idea for you.
Much like a writer role, consider reevaluating your rates over time based on your experience. Before beginning a proofreading business entirely on your own, you might want to consider marketing yourself on an existing site such as Upwork to build clientele and testimonials.
55. Crafter
Jewelry, taxidermy, pottery — no matter which craft brings you the most joy, there's a sure chance someone would find joy in purchasing it. In terms of taking your craft from a hobby to a small business, you'll probably want to become a retailer with a retail outlet. Etsy is a popular e-commerce site for just this. Think of it as continuing your hobby but running a profitable business doing it.
56. Translator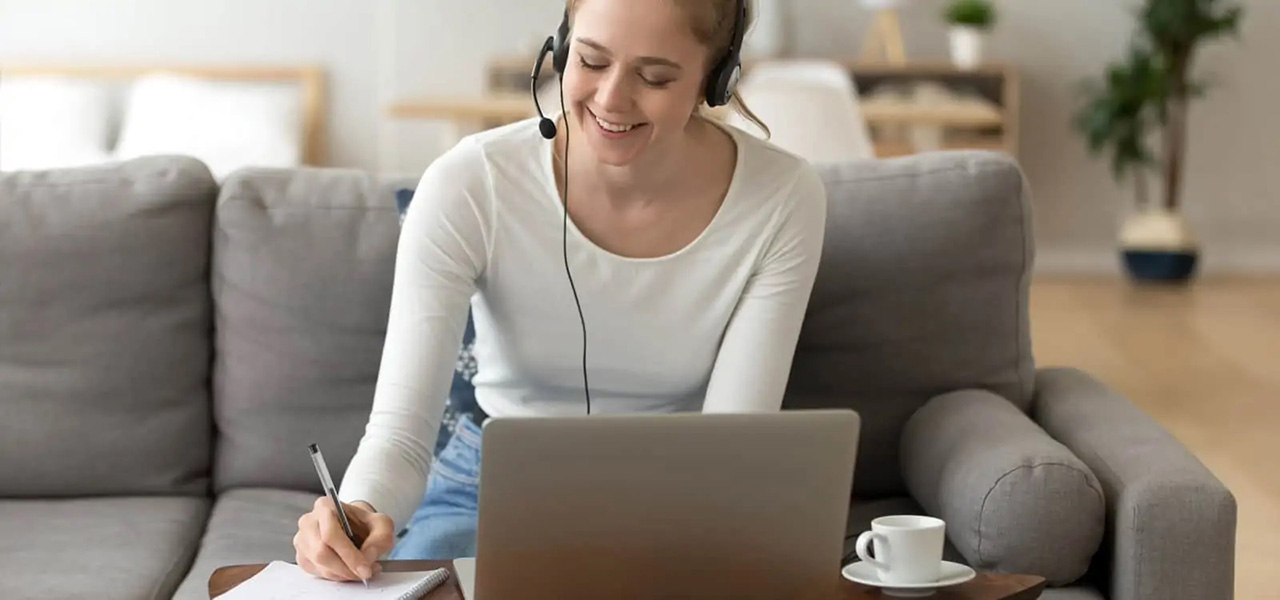 Fluency in more than one language is almost all the know-how you need to start a translation service. To stand out against competing translator businesses, you might consider specializing in a specific industry such as medicine or engineering.
To develop a client base and gather customer reviews, also consider listing your service on existing sites such as Upwork before going out on your own.
57. Transcriber
Do you type impressively quickly? Becoming a transcriber might be up your alley. This small business idea offers a flexible schedule and low startup costs, considering a computer and internet access are typically all you need.
You can even become a certified transcriptionist to beef up your qualifications or specialize in particular industries like medicine to create a niche service.
58. Consultant
If you're a true expert in your trade — perhaps that's finance, marketing, or human resources — you could become a consultant to train up others in your industry. As you gain more consulting experience over time, be sure to raise your rates accordingly.
59. Event planner
Attending events can be fun. Planning one is an entirely different ballgame — and one that requires serious attention to detail and eloquent organization. If you have both, you might be a natural event planner.
To set this small business idea apart from the competition, you might want to consider specializing in a specific type of event, whether that's conferences, weddings, or even birthday parties, and obtain the correct certification for each specialization.
60. Social media influencer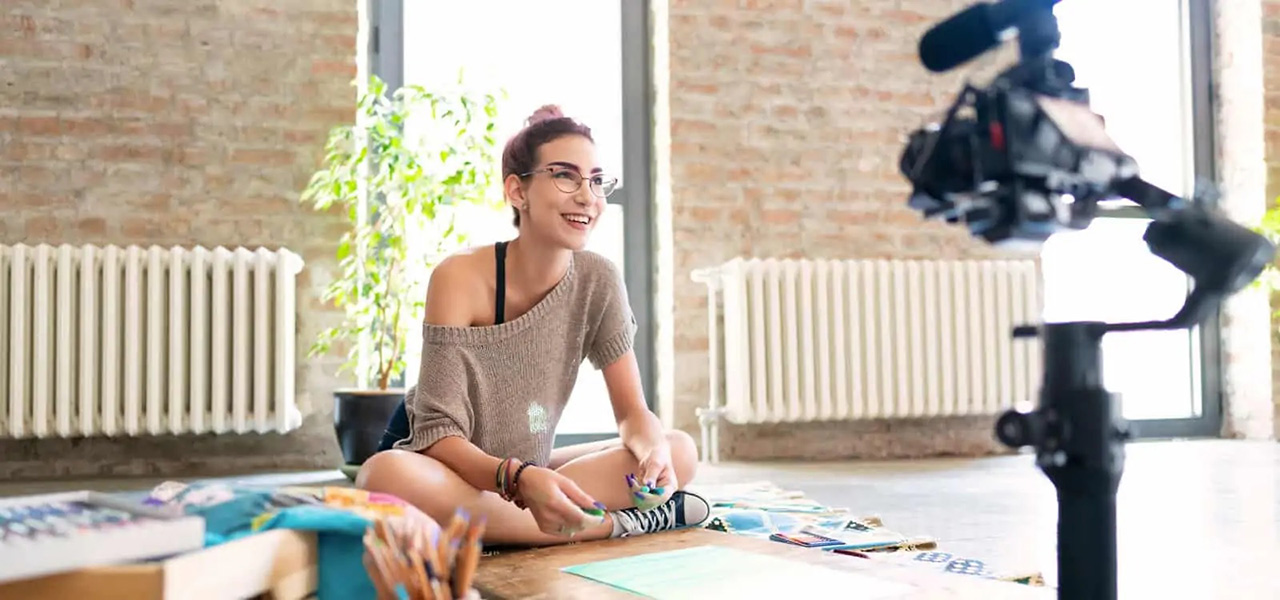 Crazy to think you can post a picture online and make money from it, right? Believe it or not, influencer marketing is the fastest-growing online customer acquisition method. Translation: Companies need social media users and YouTube personalities to market their products.
If you have a robust and loyal social media following, you might consider becoming an influencer a lucrative small business idea. The startup costs are also slim, considering internet access and a smartphone are the biggest requirements.
61. Online reseller
Not to confuse an outright e-commerce business, online resellers often leverage existing apps and websites such as Poshmark, Mercari, or eBay to resell their carefully collected garb and goods.
Once you have a steady clientele on these sites, perhaps that means it's time to launch your own e-commerce site or brick-and-mortar consignment shop that specializes in gently used items. A seller's permit or license might be required.
62. Virtual assistant
Like a personal assistant, a virtual assistant is there to serve one sole person or company. But this happens entirely virtually, often involving administrative tasks such as scheduling or managing social media accounts or emails and serving as a bookkeeper.
It's a small business idea worth considering if you enjoy helping others without ever leaving your own home. As such, the startup costs are often slim and only require you to have a computer, phone, and internet access.
63. Web designer
Launching your own website no longer requires a college degree. There are many website builders, well, on the web, and many come with easy-to-use templates. But if you want a from-scratch site, that's where web designers come in.
If you have the qualifications for just this, you might want to consider going out on your own and pursuing this small business idea. Remember, your rates should be commensurate with experience and raised over time.
64. Tech support business
Technology is constantly evolving, and who's to keep up with all of it? That would be tech support businesses ready to troubleshoot any digital woes you might be experiencing.
If you're especially tech-savvy yourself and always up on the latest products, you might consider this small business idea and specialize in providing support for a specific gizmo or gadget and market your services through businesses associated with those.

Advertisement
LLC Formation Service
LLC Formation: $39 + state fees
Pricing:
Turnaround Time:
Help & Support:
Customer Satisfaction:
Ease of use:
Best LLC Service 2023

Formed 1,000,000+ LLCs
$39 formation includes registered agent service
Fast formation & same day filing
Exceptional customer reviews

Last updated:
Sep 2023