Every limited liability company (LLC) in the United States needs to have a registered agent.
Therefore, to form an LLC in Oregon, you must provide registered agent details to the state authorities.
You can be your own registered agent, appoint another private person (e.g., an employee), or pay for a commercial registered agent service.
In this post, we explain why the latter option makes the most sense for small business owners and where to find a good registered agent for your new website.
Who can be a registered agent for an LLC in Oregon?
A private person can serve as a registered agent for an Oregon LLC if they meet these three criteria:
They are an Oregon resident of legal age (18+).
They have a physical street address in the state (a P.O. box isn't enough).
Their business office address is the same as their registered office address.
Domestic LLCs and foreign business entities authorized to do business in the state can also serve as registered agents for Oregon LLCs.
6 Best Registered Agent Services in Oregon
To help you make a more weighted decision, we've compiled a list of six commercial registered agent services in Oregon.
We've selected companies with the highest reviews and local office branches. Pricing information is available for all companies that share it publicly.
1. Stevens & Legal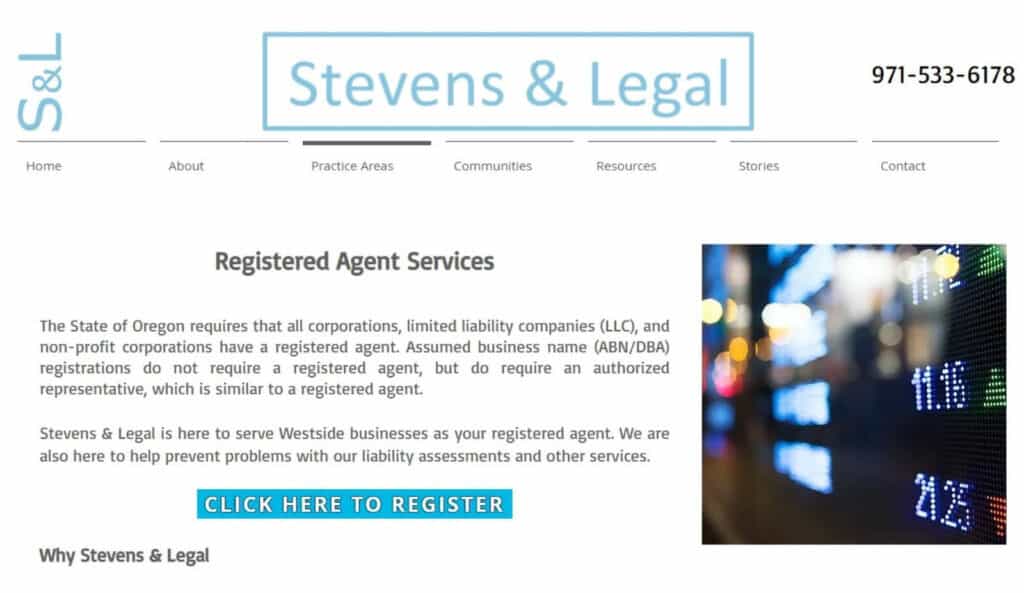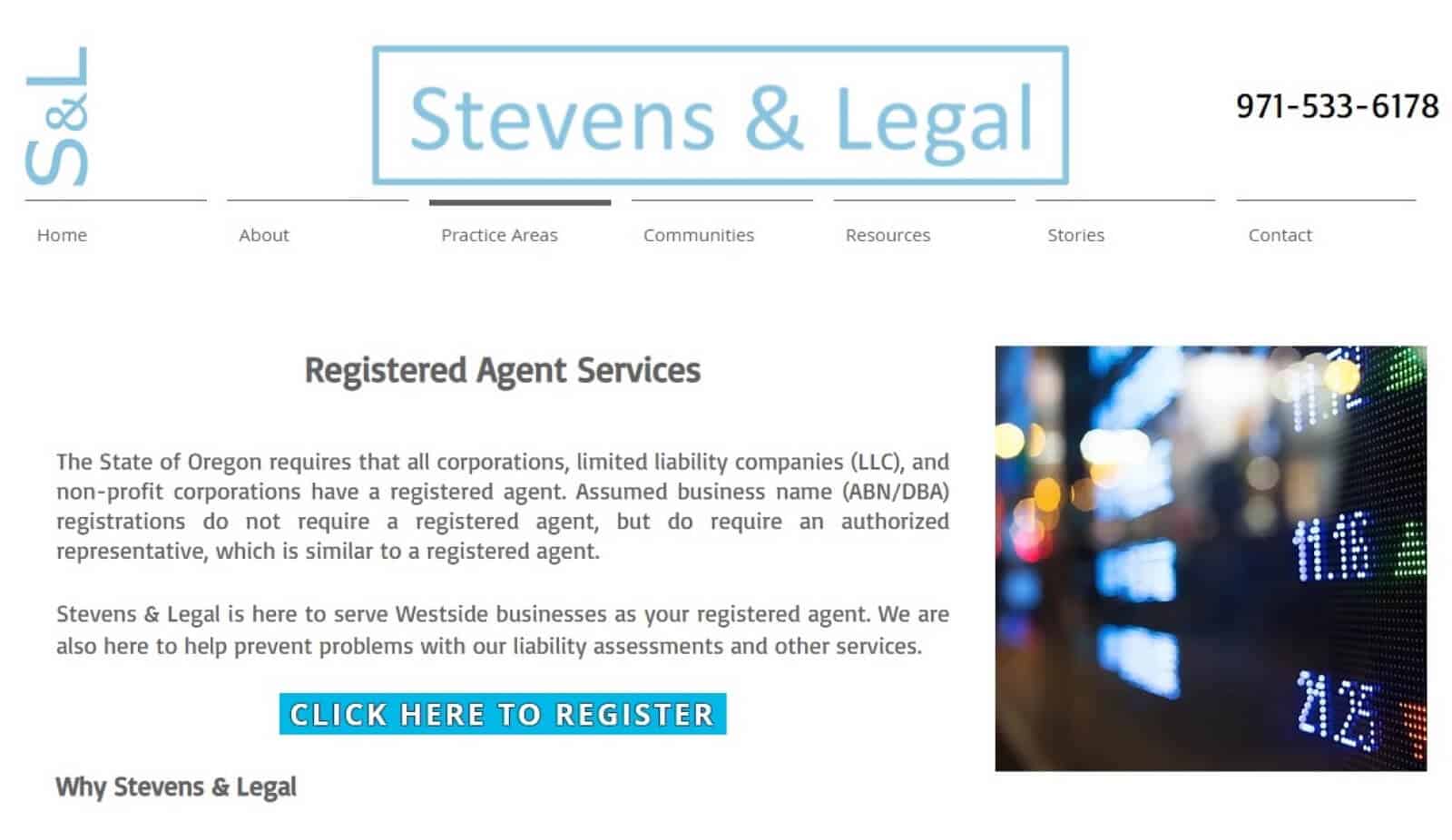 Stevens & Legal is a law firm based in the Westside in Tanasbourne.
The firm was established by a native Oregonian, Michael Stevens, in 2015 and takes pride in being a local, small, and client-focused operator instead of a faceless conglomerate.
For $40, the team will process up to 100 pages of documents received per year. This is an attractive offer for small businesses that don't get much mail.
You will also have the option to get legal advice about the documents you receive, though you will have to pay extra.
Cost: $40/year
Address: 1915 NE Stucki Avenue, Suite 308, Hillsboro, Oregon 97006
2. Northwest Registered Agent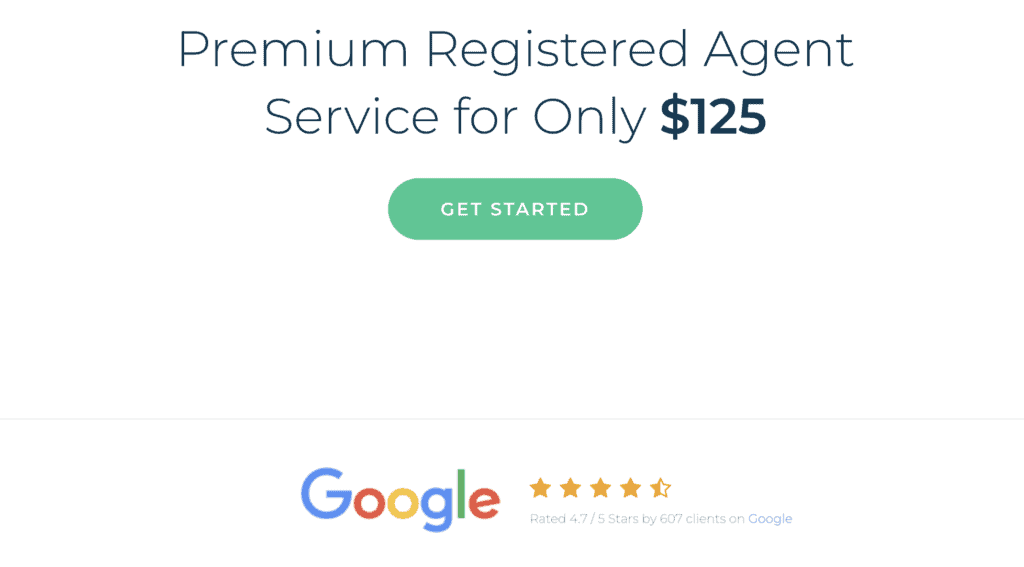 Northwest Registered Agent is our top recommendation for anyone looking for a registered agent service in Oregon.
They offer a complete, well-rounded registered agent service with excellent customer support, favorable conditions, good privacy, and an easy, straightforward sign-up process.
Northwest Registered Agent also distinguish themselves with a customer-friendly 90-day return policy. Should you decide to cancel your service, Northwest will offer you a prorated refund of the fees and costs you paid.
Cost:

$125/year

Address:

2355 State St. STE101, Salem, Oregon, 97301
3. John Hasbrook P.C.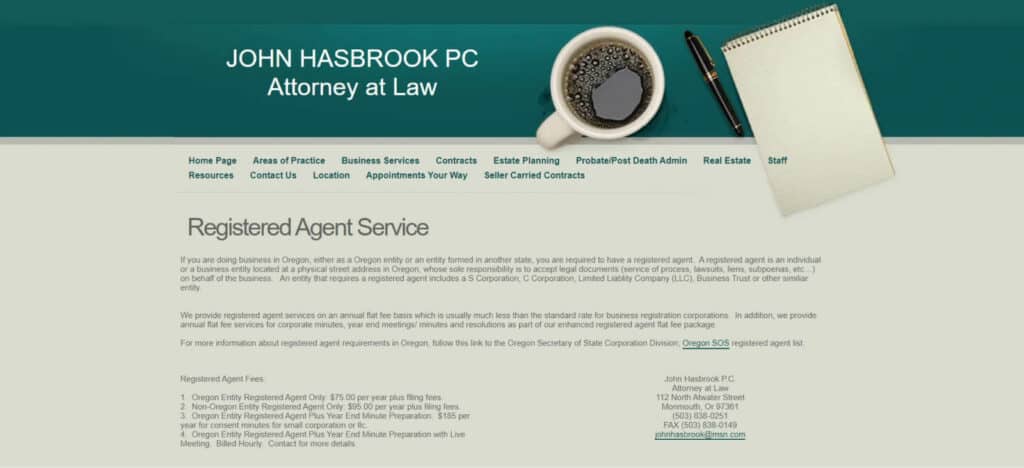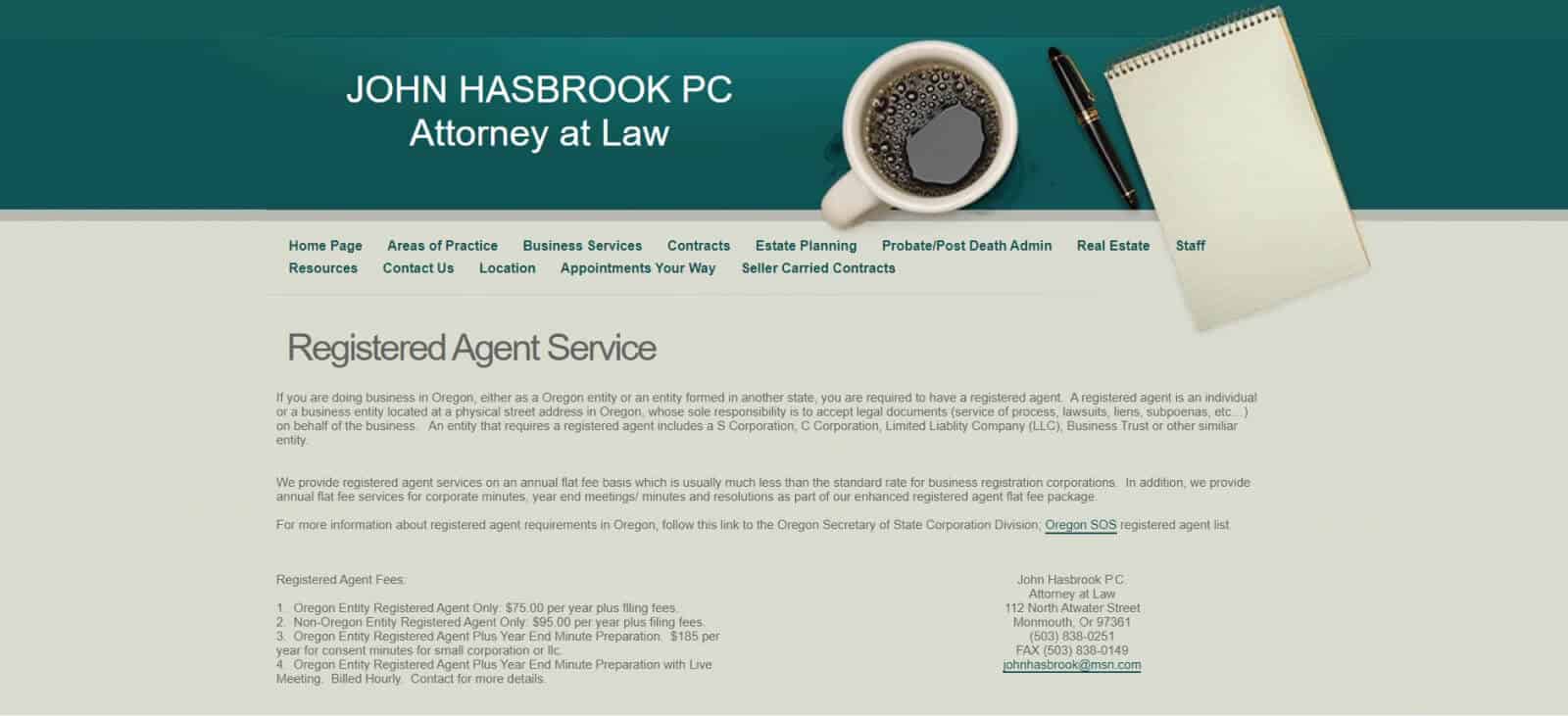 John Hasbrook PC is another law firm that provides a registered agent service.
It is located in the small town of Monmouth, but it works with domestic clients from all over the United States as well as with international clients from other countries.
Apart from registered agent services, the team can also advise on company information and ongoing compliance. Plus, help file for any changes in your company.
In that case, however, you will have to pay state filing fees on top of their service fees.
Cost: $75/year
Address: 112 North Atwater Street, Monmouth, Oregon, 97361
4. Data Research Inc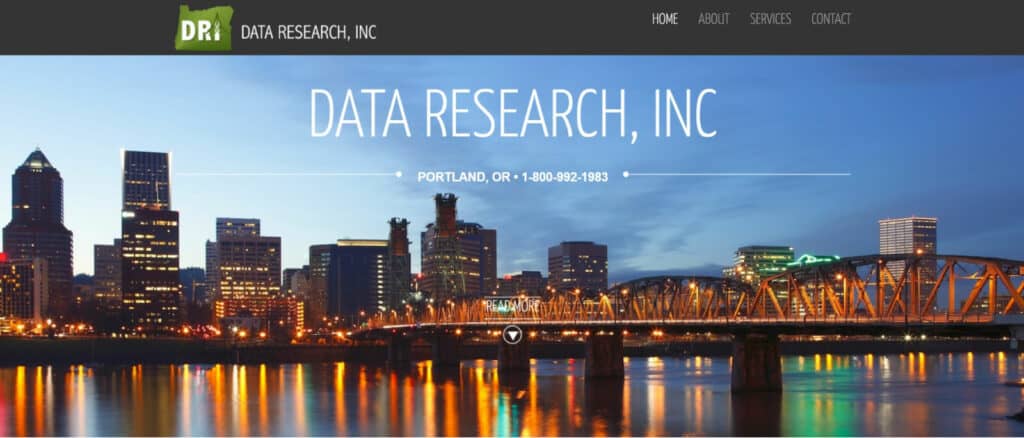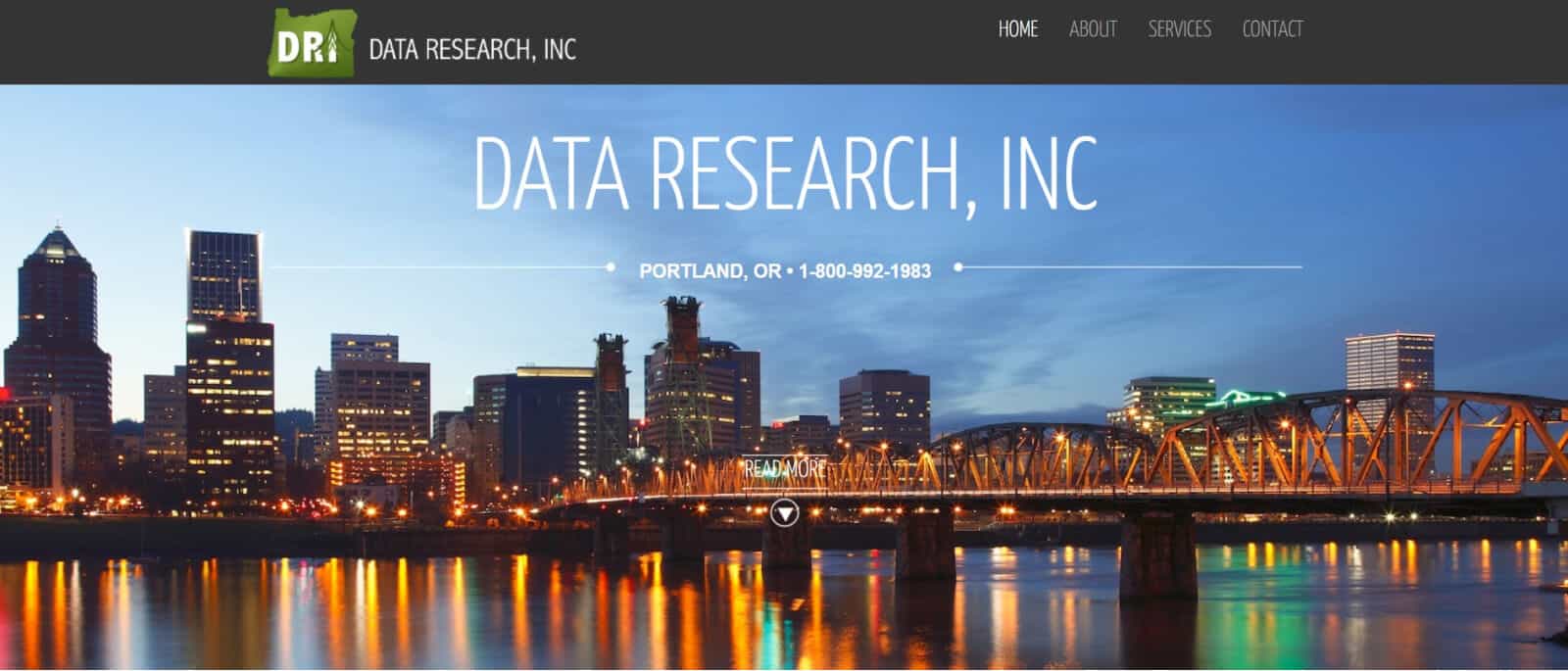 Data Research, Inc. was founded in 1989 as a public records research firm but has expanded to various other services.
The company is also affiliated with one of the nationwide registered agent service providers, which allows it to offer a registered agent service anywhere in the United States.
They are a good choice if you have several foreign LLC registrations nationwide.
Cost: Request a quote
Address: 8130 SW Beaverton-Hillsdale Highway, Portland, Oregon, 97225
5. InCorp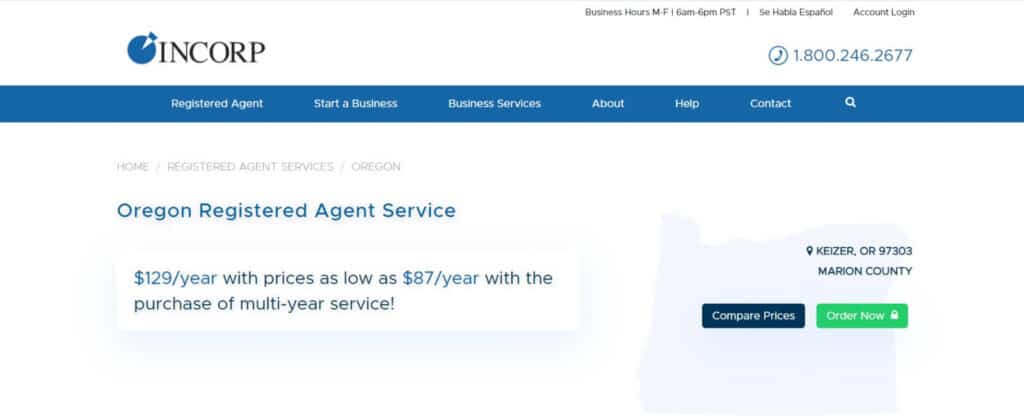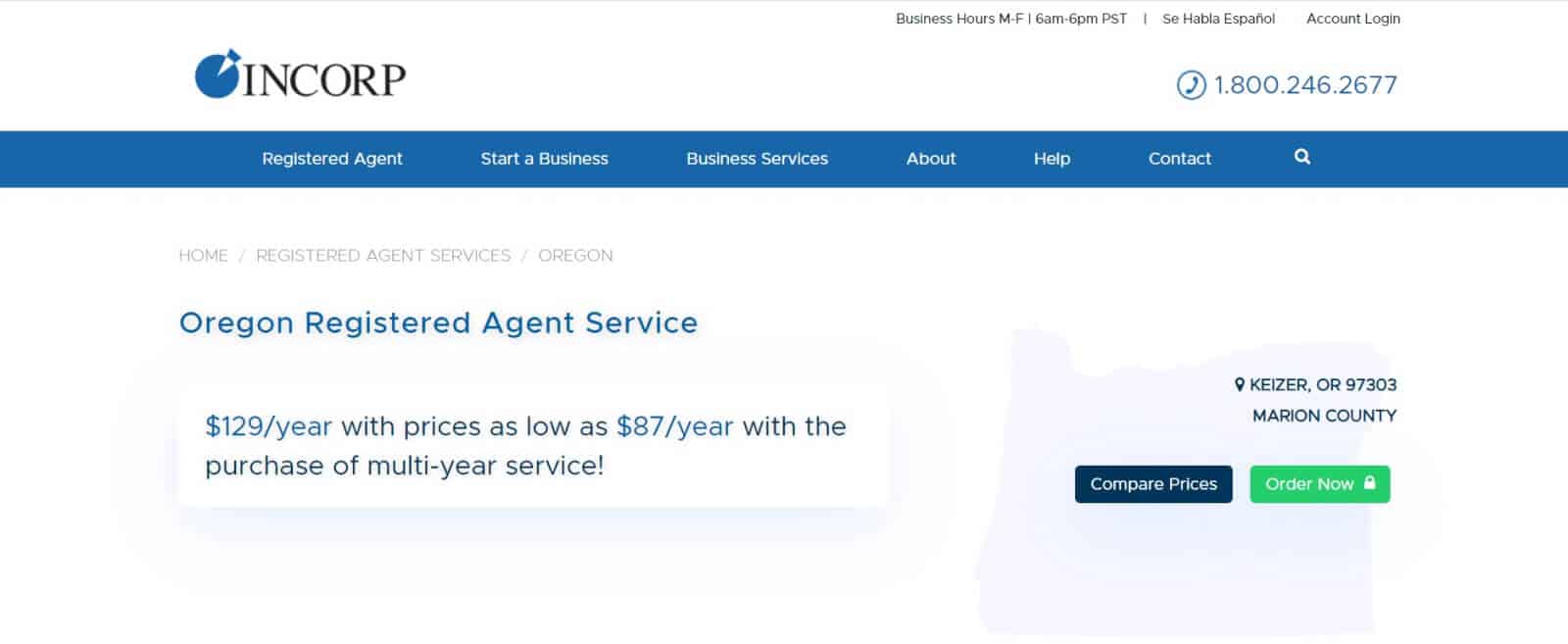 InCorp offers a registered agent service in all 50 states, the District of Columbia, Puerto Rico, and the Virgin Islands.
It costs $129/per year if you pay annually, but you can get a discount if you pay for several years in advance.
For example, if you pre-pay for five years, it will only cost you $87/year, which amounts to $211 in savings compared to the regular annual rate.
Cost: $129/year
Address: Keizer, Oregon, 97303
6. CT Corporation


CT Corporation is a global corporate services provider with headquarters in New York and offices in various locations in North America, Europe, and Asia.
The company has nationwide registered agent service coverage across the US and profound experience handling administrative matters.
Yet, expertise comes at a price. It's the most expensive registered agent service on our list.
Cost: $320/year
Address: 780 Commercial St SE #100, Salem, Oregon, 97301
National registered agent service providers
Finally, you can also settle for digital-led providers. These companies also offer a registered agent service in Oregon:
How do I appoint a registered agent in Oregon?
You appoint a registered agent in Oregon when filing your LLC's Articles of Organization or your corporation's Articles of Incorporation.
Each form has a special line for adding your registered agent name, address, and contact details. However, you don't need to secure a registered agent's signature on the filing.
How do I change my registered agent in Oregon?
To change your registered agent, you need to complete the Information Change form.
There is no filing fee for updating registered agent details with the Oregon Secretary of State.
FAQs about Oregon registered agents
Here are the frequently asked questions about registered agent services in Oregon.
Advertisement
LLC Formation Service
LLC Formation: $39 + state fees
Pricing:
Turnaround Time:
Help & Support:
Customer Satisfaction:
Ease of use:
Best LLC Service 2023

Formed 1,000,000+ LLCs
$39 formation includes registered agent service
Fast formation & same day filing
Exceptional customer reviews

Last updated:
Sep 2023