Business administration can be daunting, especially if you are a new entrepreneur with other existing tasks on your to-do list.
But it's not a chore you can overlook.
If you don't follow the local compliance requirements, you can lose all the sweet protections — limited personal liability, and personal asset protection — your limited liability company (LLC) grants you.
The person who is usually in charge of business compliance is a registered agent, called a statutory agent in Ohio.
Every Ohio LLC must declare a registered agent during company formation and keep their details updated during the company lifespan.
---
Table of contents
---

Last updated:
May 2023
Start your LLC the easy way
Forming your LLC is a checkbox that needs to be ticked. Easy, fast and worry-free. We reviewed the 13 most popular LLC formation services to figure out who truly understands what new founders need. Our recommendation:
LLC Formation: $39 + state fees
Pricing:
Turnaround Time:
Help & Support:
Customer Satisfaction:
Ease of use:
Best LLC Service 2022

Formed 1,000,000+ LLCs
$39 formation includes registered agent service
Fast formation & same day filing
Exceptional customer reviews

Last updated:
May 2023
Who can be a registered agent for an LLC in Ohio?
A registered agent (statutory agent) is a person or a business entity that serves as your main point of contact with the Ohio Secretary of State.
They are in charge of receiving important documents on behalf of your Ohio LLC, such as correspondence from the state and service of process of legal documents from possible plaintiffs.
To serve as a registered agent for an Ohio LLC, the appointee must:
Be at least 18 years old.
Have a physical address in Ohio (P.O. boxes are not accepted).
Be available at the registered office address during regular business hours throughout the year.
Consent to the appointment in written form.
You can be your own registered agent if you tick the above boxes.
Alternatively, you can appoint a family member or someone from your staff.
But remember: this person will have to handle sensitive legal documents, including tax notices and information requests from the state. A misplaced document can result in your LLC losing good standing with the state. That's not fun.
Therefore, many business owners choose to hire a commercial registered agent service instead.
Top 8 Ohio registered agent services list
Convinced you need a pro to handle your business compliance? Good call!
Here's a list of eight verified professional registered agent service providers operating in Ohio.
1. Northwest Registered Agent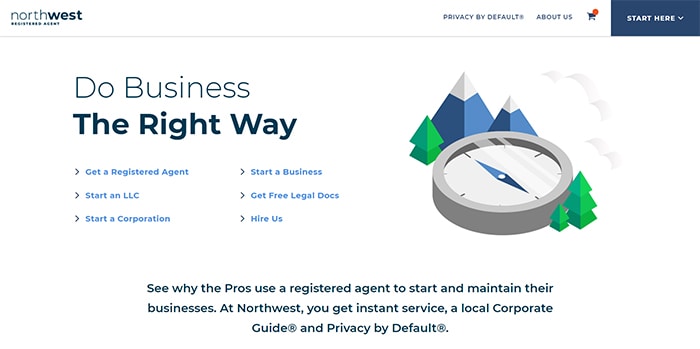 Northwest Registered Agent is our top recommendation for anyone looking for a registered agent service in Ohio.
They offer a complete, well-rounded registered agent service with excellent customer support, favorable conditions, good privacy, and an easy, straightforward sign-up process.
Northwest Registered Agent also distinguish themselves with a customer-friendly 90-day return policy. Should you decide to cancel your service, Northwest will offer you a prorated refund of the fees and costs you paid.
If you are interested in a more detailed assessment of the company and the services they offer, consider reading our in-depth review of Northwest Registered Agent.
Costs:

$125 / year

Address:

6545 Market Ave. N#100, North Canton, OH, 44721
2. Ohio Registered Agent ™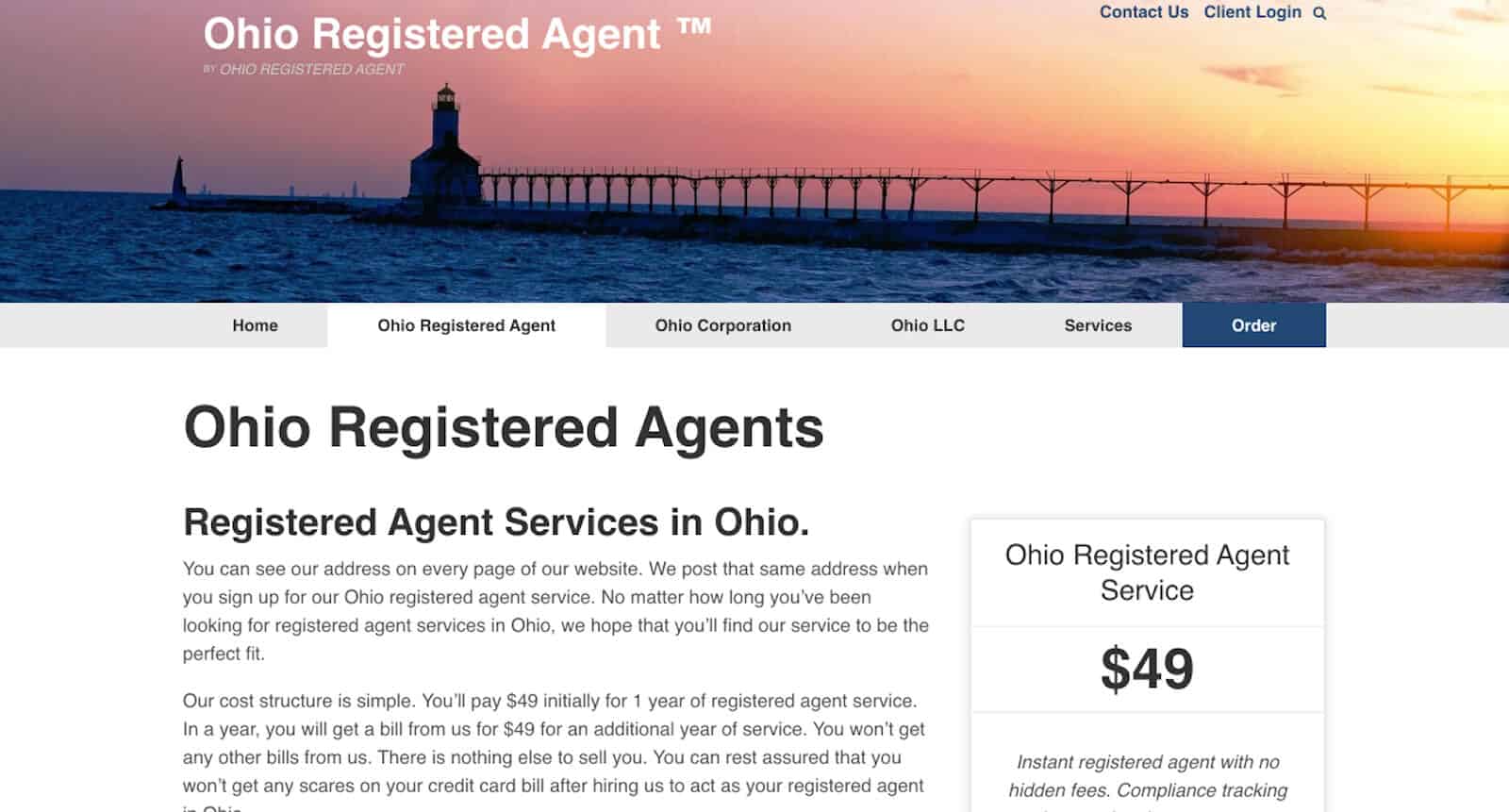 Ohio Registered Agent ™ offers no-frills registered agent services for an affordable fixed price.
The team will consent to an appointment and forward all the essential documents to you afterward. They also offer baseline compliance tracking but no other add-ons.
This is a good service for frugal small business owners or foreign LLCs that just need a temporary street address in the state.
Address: 6545 Market Avenue N., Suite 100, North Canton, Ohio.
3. CSC-Lawyers Registered Agent Service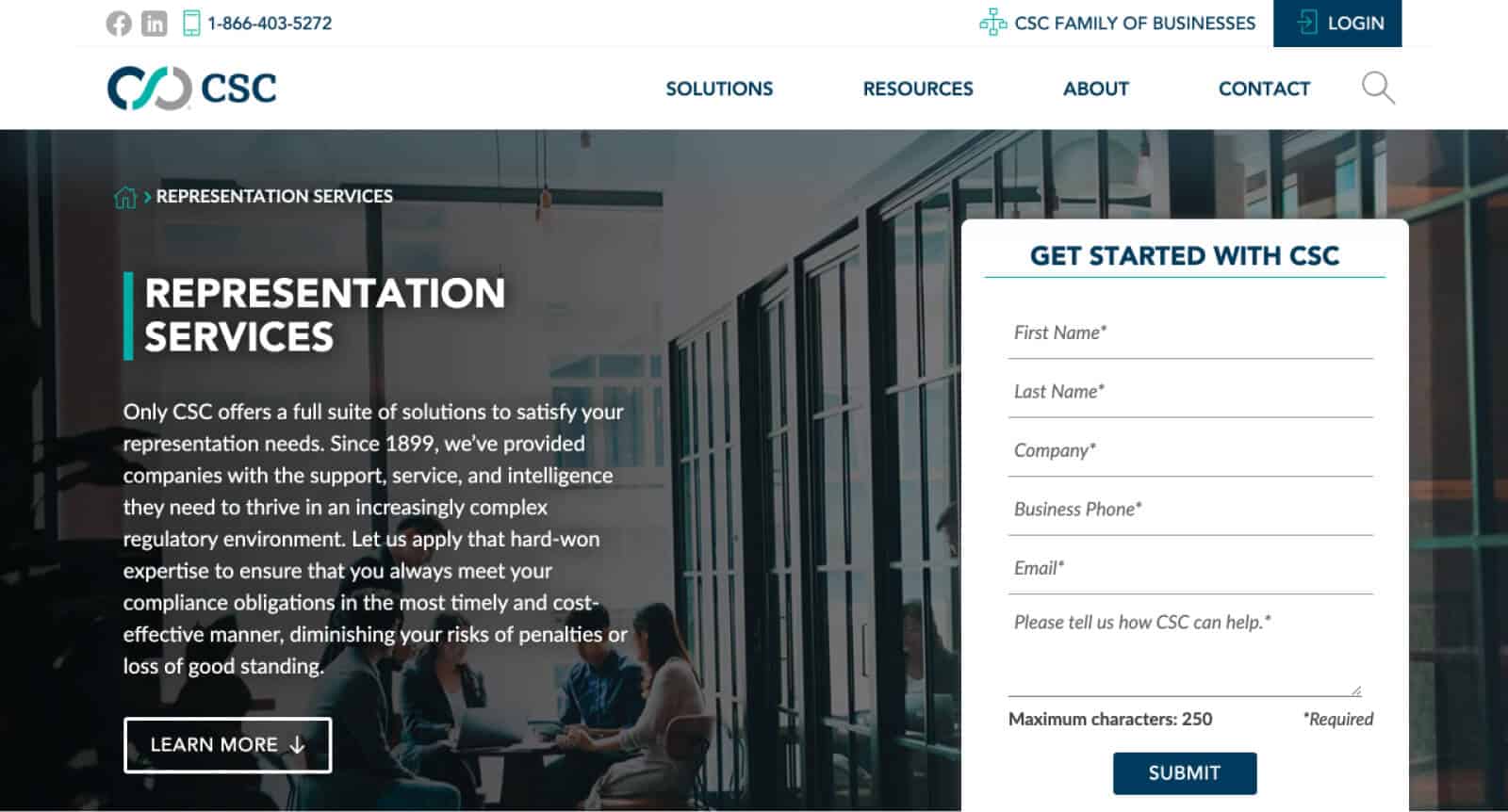 CSC is an international provider of compliance and business entity services across the US, Europe, and the Asia Pacific.
They've been in business since 1899 (that's not a typo!) and have developed a stellar reputation in supporting mid-market and Fortune 500 companies.
While their price tag is steep, it also includes access to CSCNavigator — an online compliance portfolio management system that gives you access to extra information, checklists, and templates for standard admin procedures.
Costs: $381/ year
Address: 50 W. Broad Street, Suite 1330, Columbus, Ohio 43215
4. EMC Financial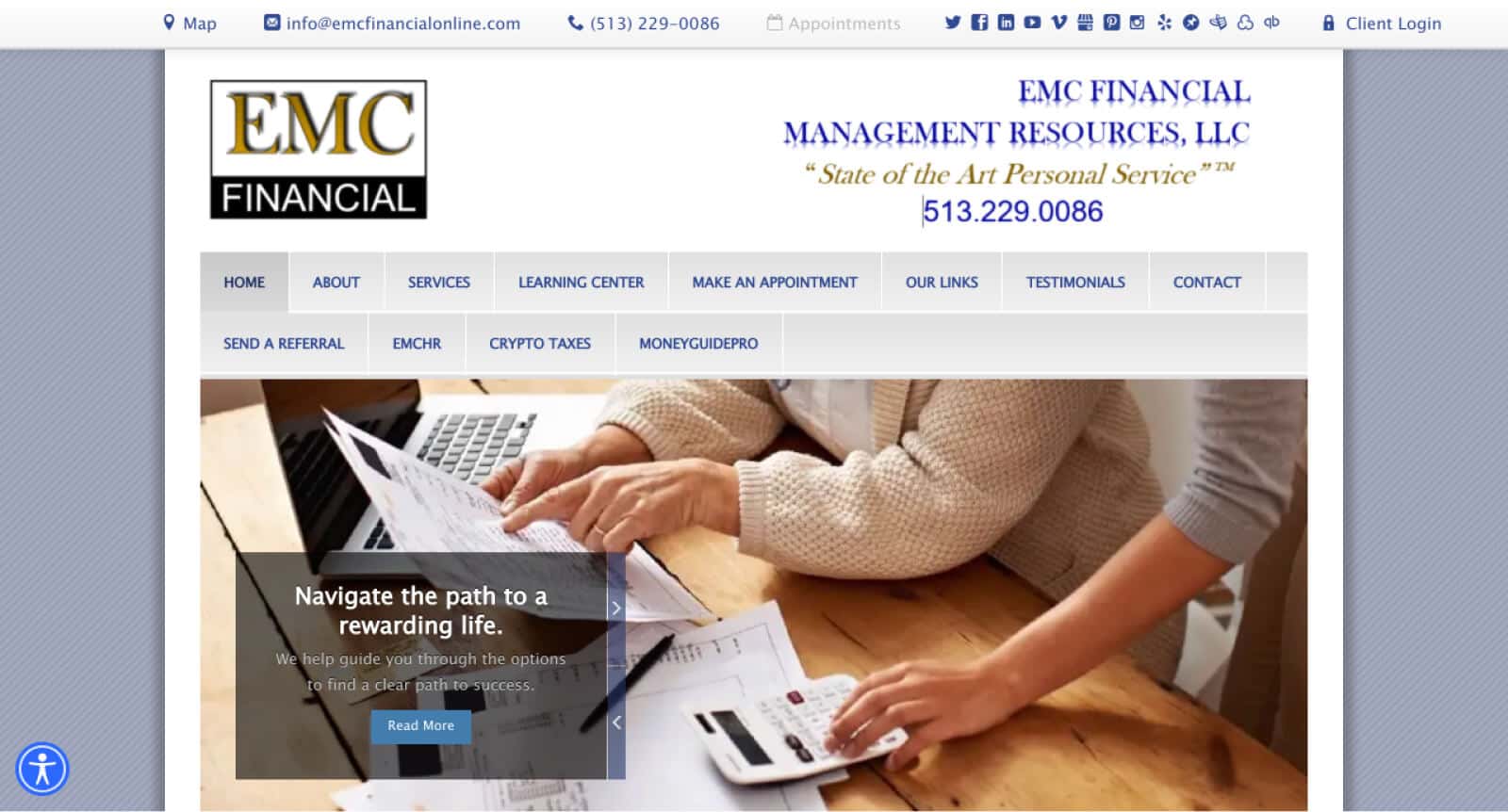 EMC Financial is a Cincinnati-based accountancy practice offering a range of personal and business accounting services, as well as registered agent service.
They are also "Accredited Tax Preparers" and can help manage federal, state, and payroll taxes for your Ohio LLC. Also, prepare your personal income tax returns if you like.
Note, however, that each service is priced separately. We didn't find any information about bundled deals. But you can always ask.
Address: 300 E-Business Way, Suite 200, Cincinnati, OH 45241
5. Stagnaro, Saba & Patterson Co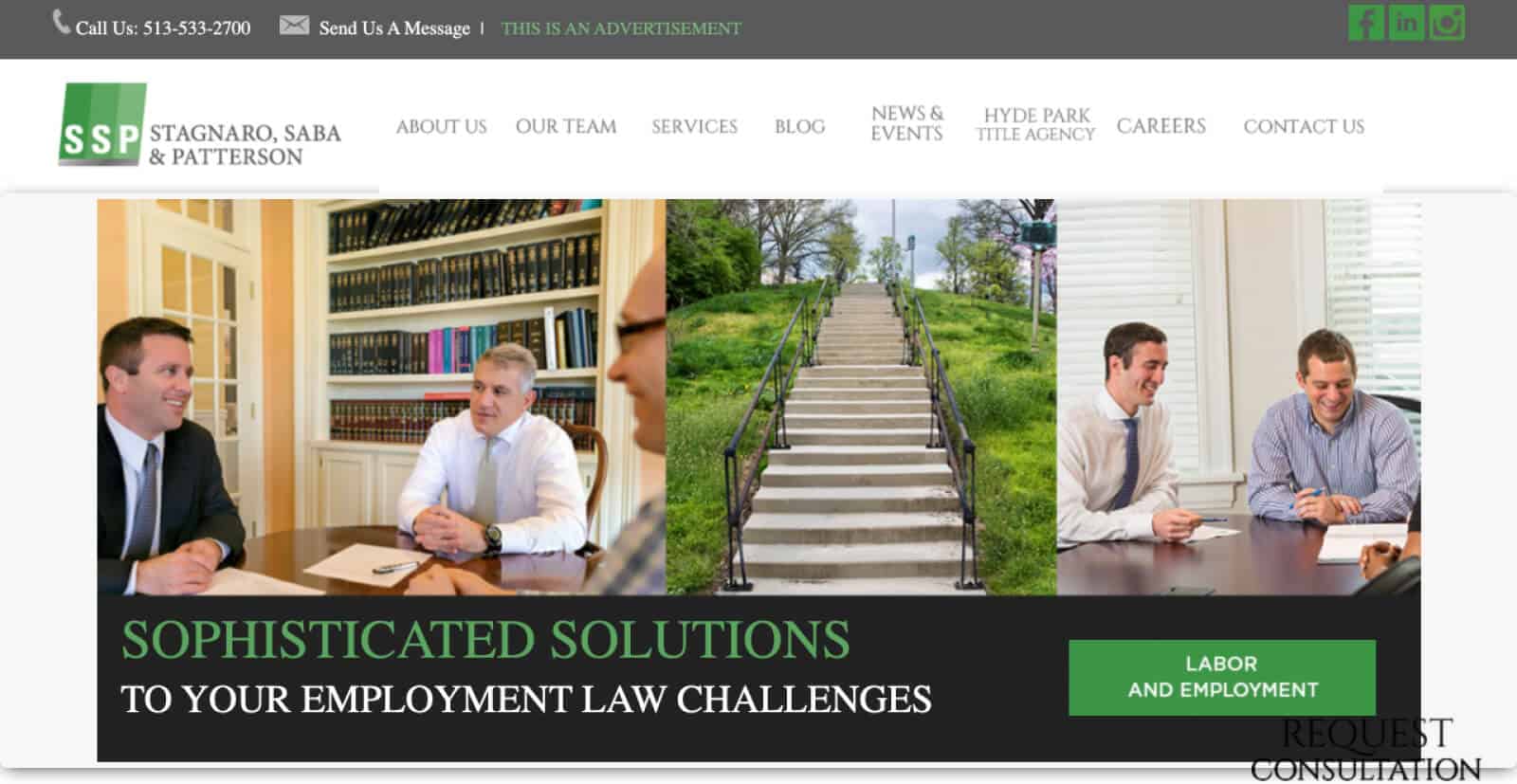 Stagnaro, Saba & Patterson is a legal firm specializing in real estate, business, employment, and estate planning laws. They also offer tax advisory services and registered agent services to clients.
The firm has been operating for over 20 years and has a stellar reputation as one of Ohio's best legal teams.
Address: 2623 Erie Ave, Cincinnati, OH 45208
6. Littlejohn Law, LLC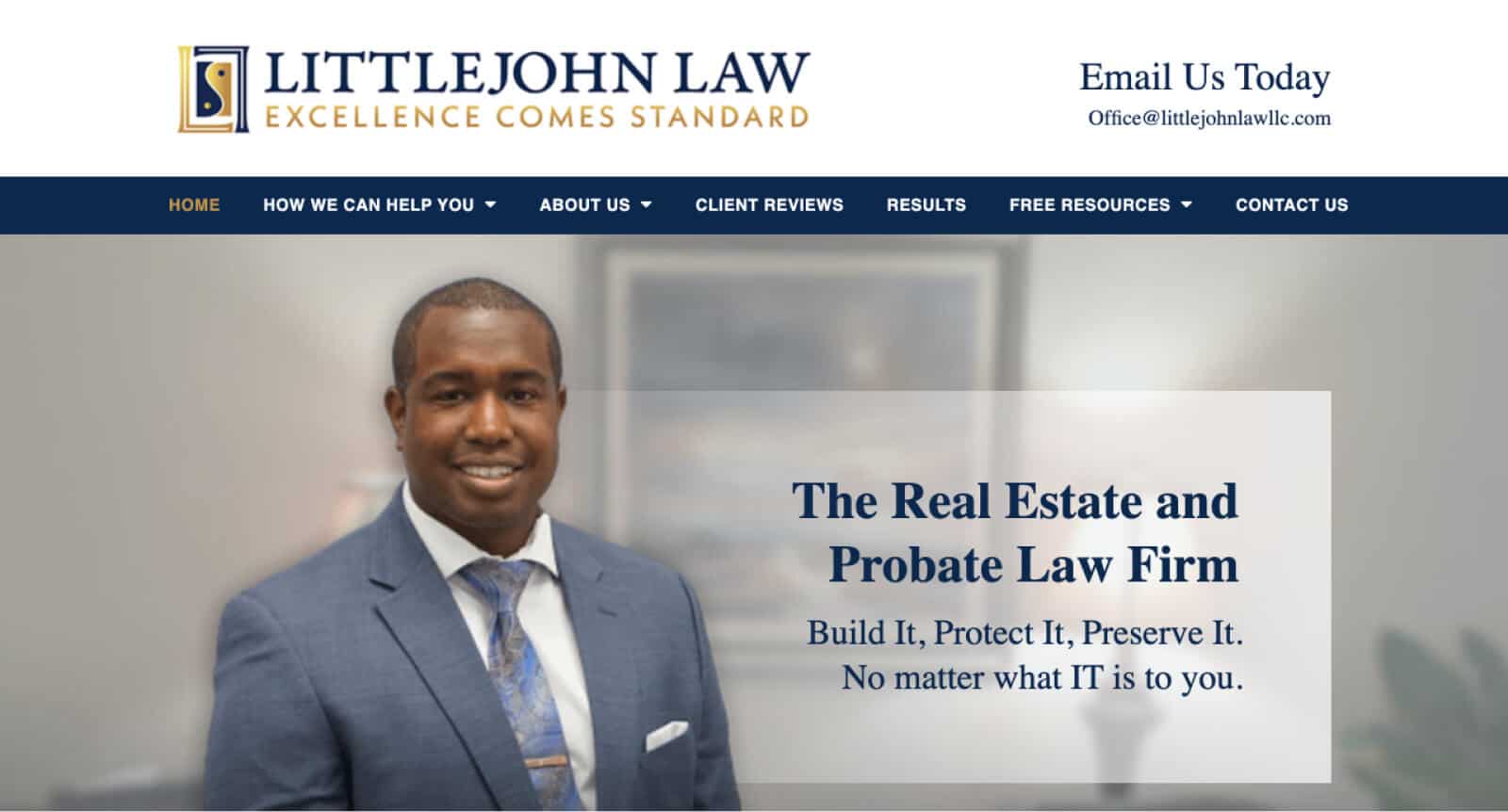 Littlejohn Law practice specializes primarily in real estate transactions and estate/probate laws.
But they also have a division specializing in business transactions such as company incorporation, business acquisitions, contract negotiations, and registered agent services.
You can schedule a free online consultation with them or ring their office to receive all the details.
Address: 352 Frank P. Layman Blvd, Steubenville, OH 43953
7. CT Corporation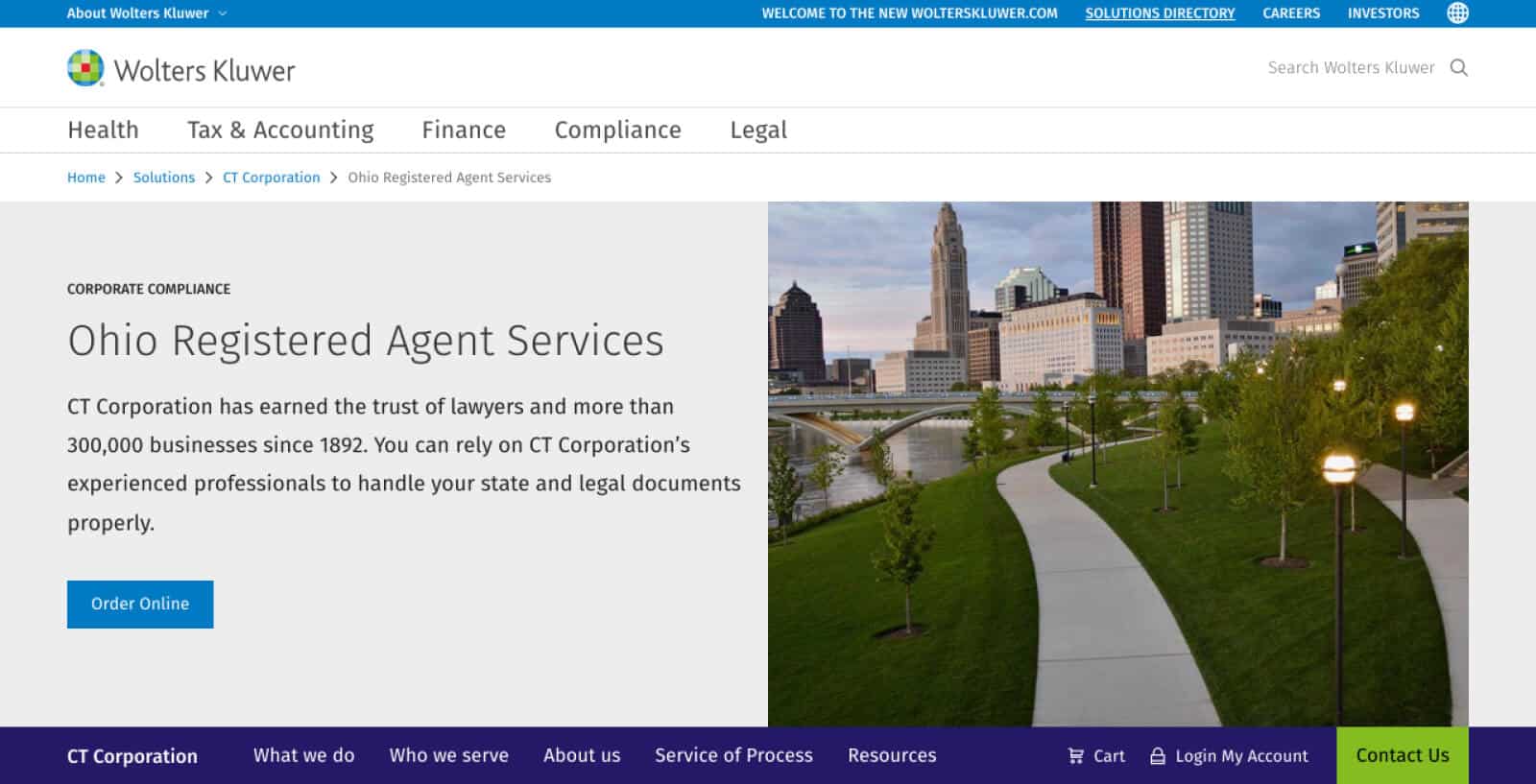 CT Corporation is an arm of Wolters Kluwer — a global provider of informational, tax, compliance, and software business services.
CT Corporation specializes in servicing US businesses and positions itself as "America's most reliable registered agent service."
Their advantage is a tremendous experience and country-wide coverage. That's an advantage if you have several business locations. They also provide users with a convenient online account.
Cost: $320 / year
Address: 4400 Easton Cmns #125, Columbus, OH 43219
8. NSI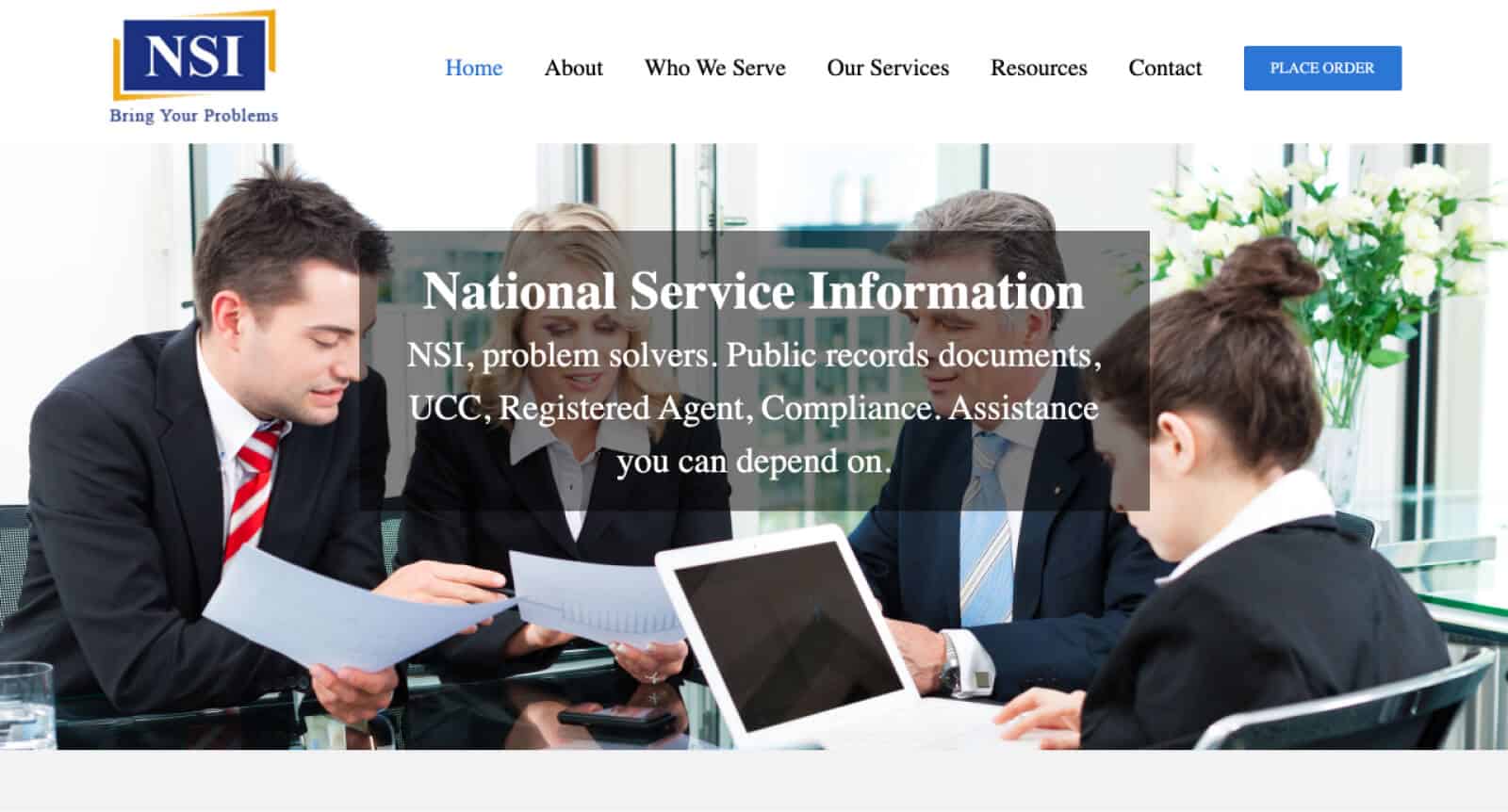 NSI, short for National Service Information, is a national registered agent service operating out of Marion, Ohio.
The team provides legal and business services to corporations, legal firms, and individual entrepreneurs.
One of the major advantages of this provider is that they handle all of your requests via a secure customer portal.
Address: 145 Baker St, Marion, OH 43302
National registered agent service providers
Need more options? Try one of the following online registered agent service providers with coverage of Ohio state.
How do I appoint a registered agent in Ohio?
There's no separate procedure for listing a statutory agent for your Ohio LLC.
All you have to do is list the registered agent's name, address, and contact information on the Articles of Organization form. Then collect signatures from:
The majority of LLC members (in a multi-member LLC) or just yourself
The appointed registered agent
Remember: your registered agent must formally agree to the appointment.
Once the signing is done, submit the form to the Ohio Secretary of State online or mail. Regular approvals take 3-7 business days. But you can expedite the filling by paying extra state fees.
After it's approved, your initial registered agent appointment will come into effect.
How do I change my registered agent in Ohio?
If you decide to change a registered agent, you must fill in the Statutory Agent Update form. You need to provide the new agent's name, office address, and consent to the appointment. Then add the member(s) signature and file the form along with a $25 state filing fee.
You can expedite this filing by paying expedited service fees, ranging from $100-$300.
FAQs about Ohio statutory agents
Here are the frequently asked questions about registered agent services in Ohio.

Last updated:
May 2023
Start your LLC the easy way
Forming your LLC is a checkbox that needs to be ticked. Easy, fast and worry-free. We reviewed the 13 most popular LLC formation services to figure out who truly understands what new founders need. Our recommendation:
LLC Formation: $39 + state fees
Pricing:
Turnaround Time:
Help & Support:
Customer Satisfaction:
Ease of use:
Best LLC Service 2022

Formed 1,000,000+ LLCs
$39 formation includes registered agent service
Fast formation & same day filing
Exceptional customer reviews

Last updated:
May 2023