The rules and regulations around limited liability company (LLC) formation vary from one state to another. But one requirement is definite: every LLC needs to appoint a registered agent. In Idaho, this legal requirement is governed by Title 30, Chapter 21, Part 4 of the Idaho State Legislature.
In this guide, you'll learn who can be a registered agent for an Idaho LLC, how to handle registered agent's appointments, and where you can find a reliable registered agent service to help you with this critical responsibility.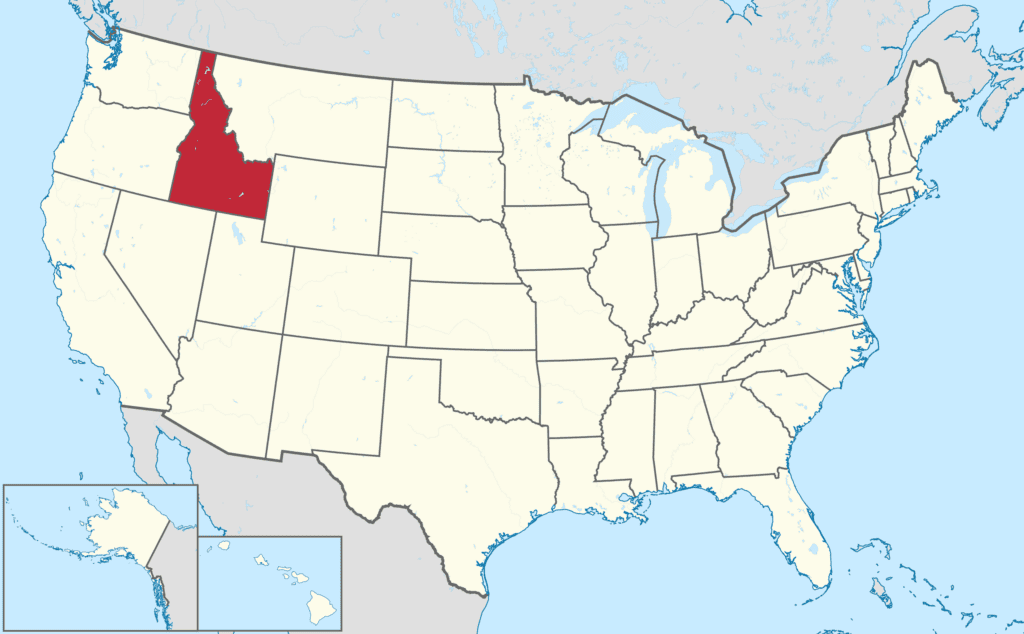 ---
Who can be a registered agent for an LLC in Idaho?
A registered agent is a private person or business entity that receives legal documents on behalf of an LLC or a corporation. In other states, they are also called "statutory agents" or "resident agents." Resident agents handle important admin work such as acceptance of:
Service of process notices such as lawsuits and subpoenas
Correspondence from the Idaho Secretary of State
Important documents from other government agencies, such as the IRS or Idaho State Tax Commission
Any private person can be a registered agent for an Idaho LLC if they:
Are over 18.
Have a street address in the state. Only physical addresses are accepted, not P.O. boxes.
Can be available at their registered office during regular business hours year-round.
Alternatively, you can appoint an Idaho business entity, such as a registered agent service provider, to fulfill this duty.
The initial registered agent appointment for your LLC is made during the Articles of Organization filing. There's no state fee for this designation. After appointing your LLC's registered agent, you'll need to keep their information up to date with the authorities. This is done by filing an annual report with the Idaho Secretary of State. Unlike many other states, annual report filing in Idaho is free. Still, you need to do this task, or else your LLC will lose good standing with the state and will no longer be allowed to conduct business in Idaho.
Top 5 Registered Agents in Idaho
We put together a list of eight professional registered agent service providers who can be your registered agent when setting up an LLC in Idaho.
1. Northwest Registered Agent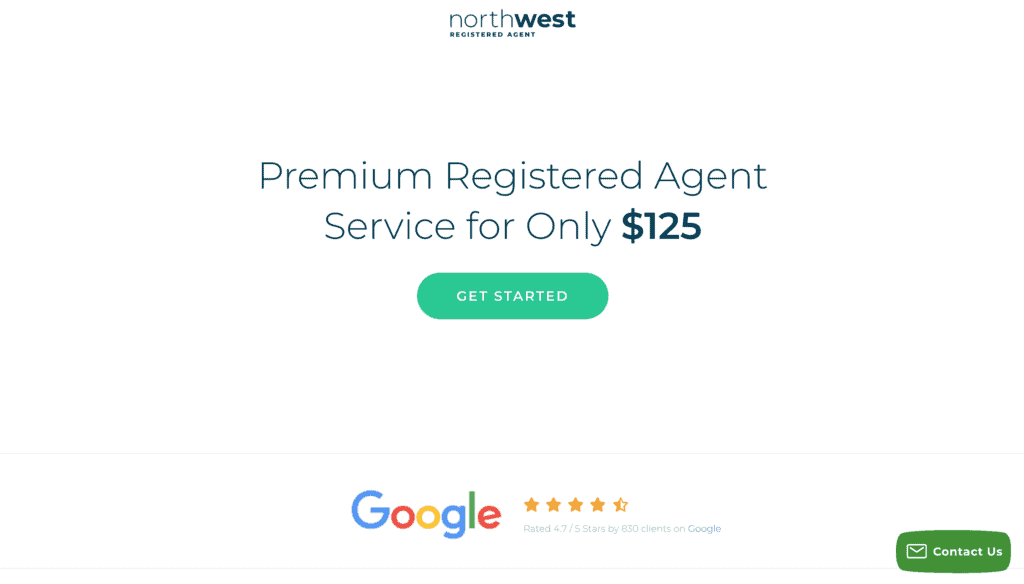 Northwest Registered Agent is the right choice to make for your registered agent services for a host of reasons.
You will be able to count on this team for attention to detail when it comes to sending important mail and flagging legal documents when they come to your address. Their client portal is easy to navigate and is kept up to date, and you will be able to access convenient PDF forms within the tool as needed. There are no added fees to pay, and you will get a wide range of services each year, all for a fair and reasonable flat rate cost.
Cost: $125/year
Address: Coeur D Alene, ID 83814 Kootenai County
2. Bean Injury Law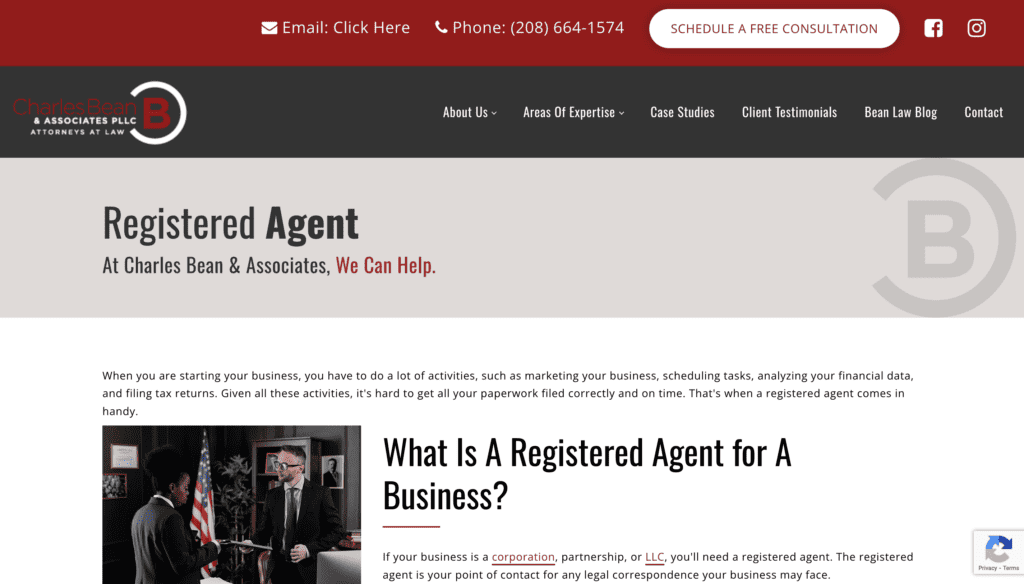 The offices of Bean Injury Law are a great choice for an Idaho registered agent because they have extensive experience in business law.
You will be able to trust this law office to handle all legal documentation that is sent to your business address promptly and correctly. They can also help represent you if you need legal counsel for something like a lawsuit. You will be able to have your mail sent on to your address from this firm, and they will be happy to help advise you about business questions on a wide array of topics.
Cost: Request a quote
Address: 2005 Ironwood Pkwy, St 201 Coeur d'Alene, ID 83814
3. Sperry Law Offices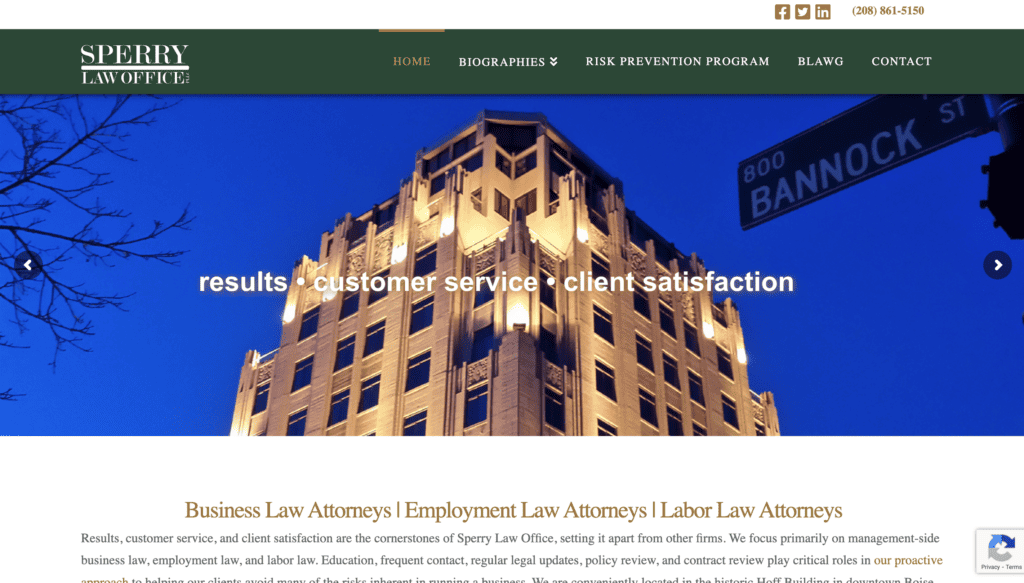 Sperry Law Offices is a great choice for those who need registered agent services that they can trust.
This legal team has years of expertise in business formation, business management, and business representation in court. You will be able to access a wide array of different service benefits when you select this legal team for your registered agent needs.
Cost: Request a quote
Address: 800 W. Main Street, Suite 1460, Boise, ID 83702
4. Synergy Corporate Services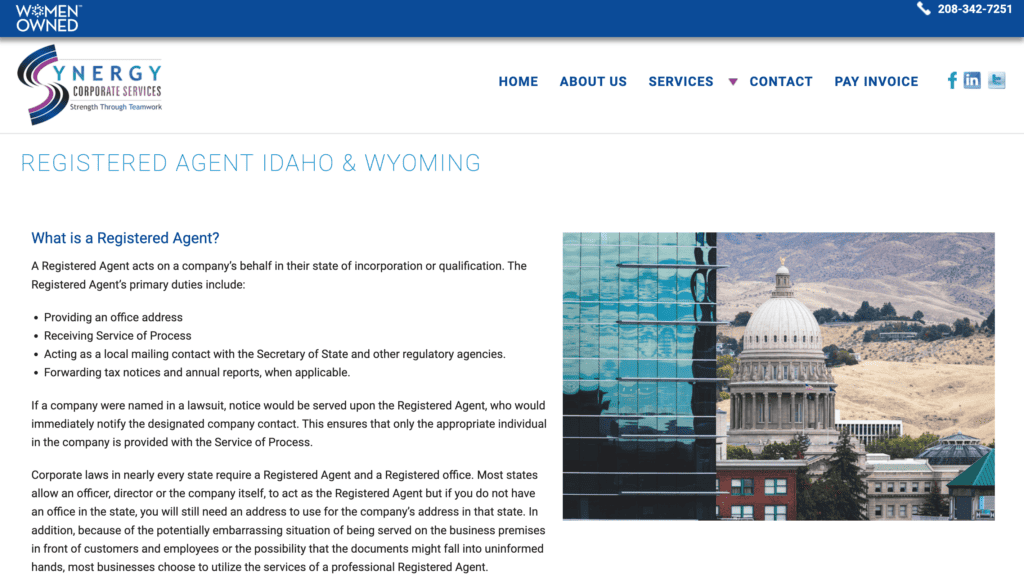 Synergy Corporate Services has years of experience serving as the registered agent for businesses in Idaho.
You will get access to mail forwarding services as well as advice and support if you should receive legal documents that need immediate attention. Annual reports can be filed by this business as well so that you don't have to think about or handle this part of the process on your own. The customer service team at this company is always on hand to help with requests and concerns that you might need as well.
Cost: Request a quote
Address: 1555 W Shoreline Dr #100, Boise, ID 83702
5. Blake's Registered Agents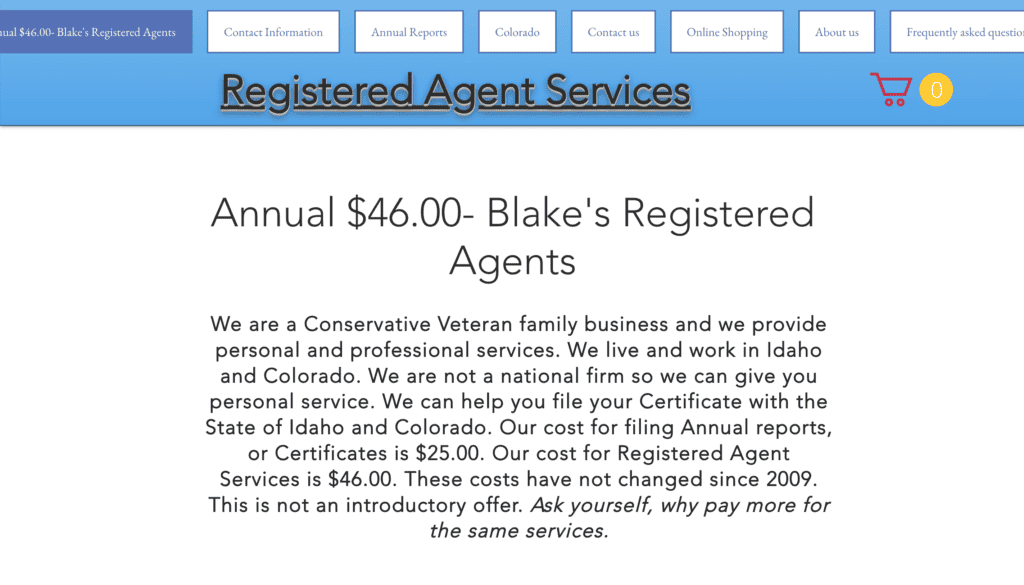 This local, family-owned firm is a good choice for those who want to have access to a straightforward, personalized experience.
This is also a very affordable option compared to working with larger businesses and firms. You will be able to get access to annual reporting, mail sorting and response, and more when you choose this local business to be your registered agent.
Cost: $46/year
Address: 19593 Madison Rd. Nampa, ID, 83687
Advertisement
LLC Formation Service
LLC Formation: $39 + state fees
Pricing:
Turnaround Time:
Help & Support:
Customer Satisfaction:
Ease of use:
Best LLC Service 2023

Formed 1,000,000+ LLCs
$39 formation includes registered agent service
Fast formation & same day filing
Exceptional customer reviews

Last updated:
Dec 2023