Are you planning to form a limited liability company (LLC) in California?
If so, you should keep in mind that every California LLC needs a registered agent (also known as a statutory agent). So you're probably in the market for one.
In this guide, we explain the state requirements for appointing your agent and provide a list of 13 professional registered agent services providers in California.
---
Table of contents
---

Last updated:
May 2023
Start your LLC the easy way
Forming your LLC is a checkbox that needs to be ticked. Easy, fast and worry-free. We reviewed the 13 most popular LLC formation services to figure out who truly understands what new founders need. Our recommendation:
LLC Formation: $39 + state fees
Pricing:
Turnaround Time:
Help & Support:
Customer Satisfaction:
Ease of use:
Best LLC Service 2022

Formed 1,000,000+ LLCs
$39 formation includes registered agent service
Fast formation & same day filing
Exceptional customer reviews

Last updated:
May 2023
Who can be a registered agent for an LLC in California?
Any private person can be a registered agent for a California LLC provided that they meet three criteria:
They're over 18.
Have a physical street address in the state (a P.O. box won't do).
Can be available at their registered office during regular business hours every working day of the year in case a service of process notice arrives.
Many business owners name themselves, or an executive of the company, as the registered agent. If you personally (or your business associate) don't fit this box, you can appoint a commercial registered agent service provider instead.
Any legally registered California business entity can serve as a registered agent for another business. However, a business entity cannot serve as their own registered agent.
The other rule to remember is that you'll need to update your LLC's registered agent information every two years when filing your biennial Statement of Information with local authorities.
Note: California doesn't require LLCs to file an annual report. Instead, LLCs file reports every two years.
If you don't maintain a registered agent for your business, you can lose good standing with the state.
California top registered agent services list
We have made a list of best registered agent service providers based in California.
1. Northwest Registered Agent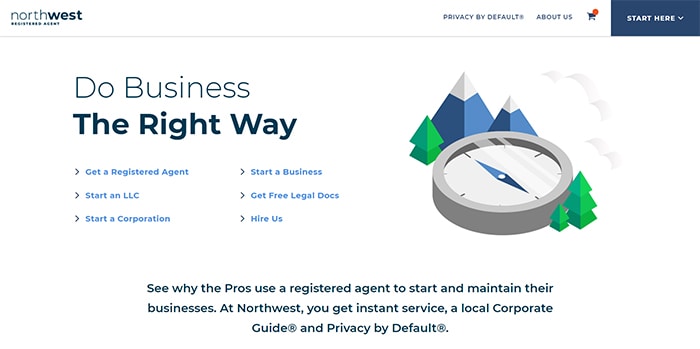 Northwest Registered Agent is our top recommendation for anyone looking for a registered agent service in California.
They offer a complete, well-rounded registered agent service with excellent customer support, favorable conditions, good privacy, and an easy, straightforward sign-up process.
Northwest Registered Agent also distinguishes itself with a customer-friendly 90-day return policy. Should you decide to cancel your service, Northwest will offer you a prorated refund of the fees and costs you paid.
If you are interested in a more detailed assessment of the company and the services they offer, consider reading our in-depth review of Northwest Registered Agent.
Costs:

$125/year

Address:

2108 N Street, Sacramento CA, 95816
2. California Registered Agent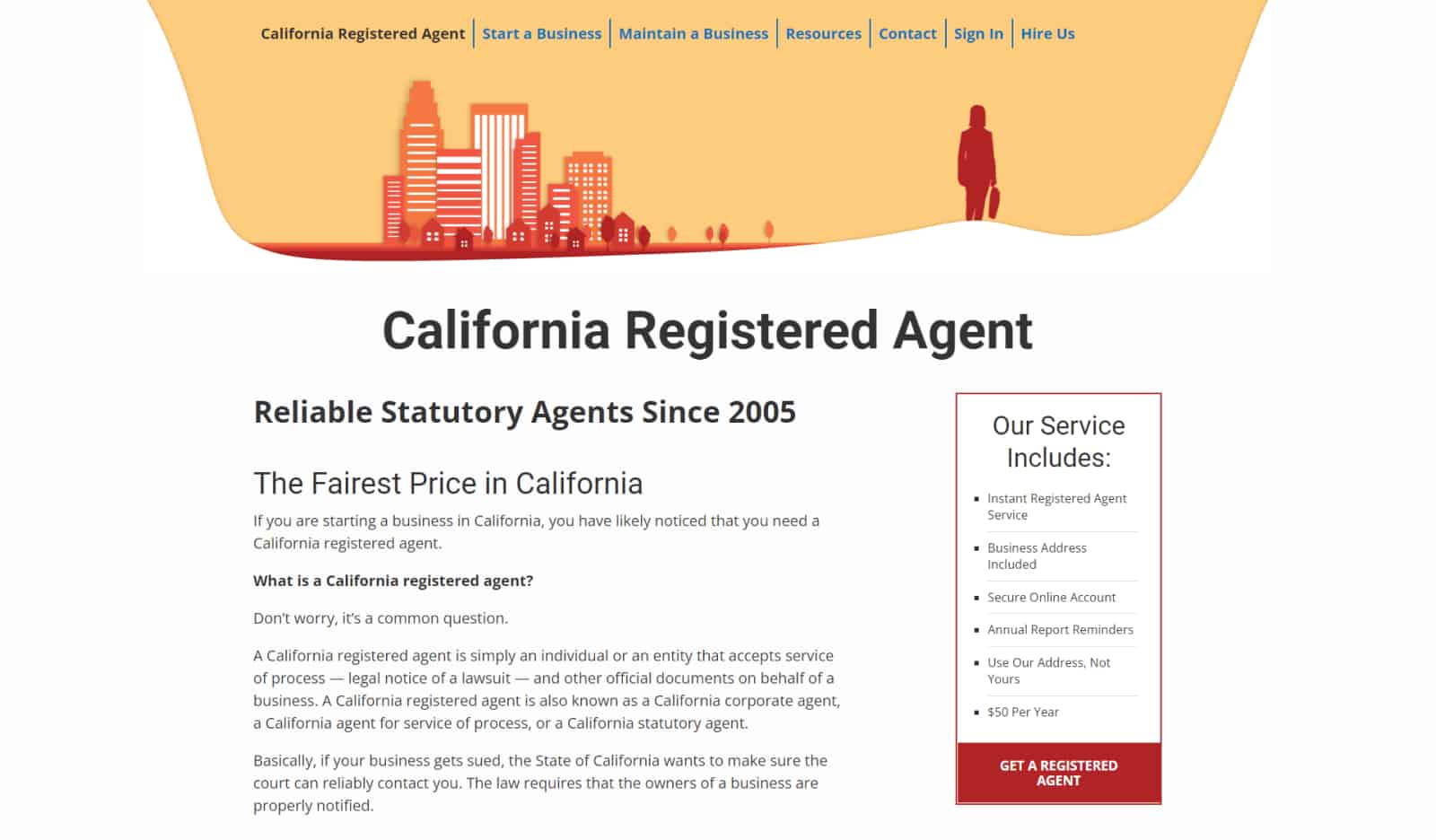 California Registered Agent provides LLC formation and incorporation services and registered agent service.
The company has been operating since 2005 and has glowing reviews from other business owners on their Google Business profile.
Costs: $50/year
Address: 1401 21st Street STE R, Sacramento, CA, 95811
3. California Corporate Agents (CCA)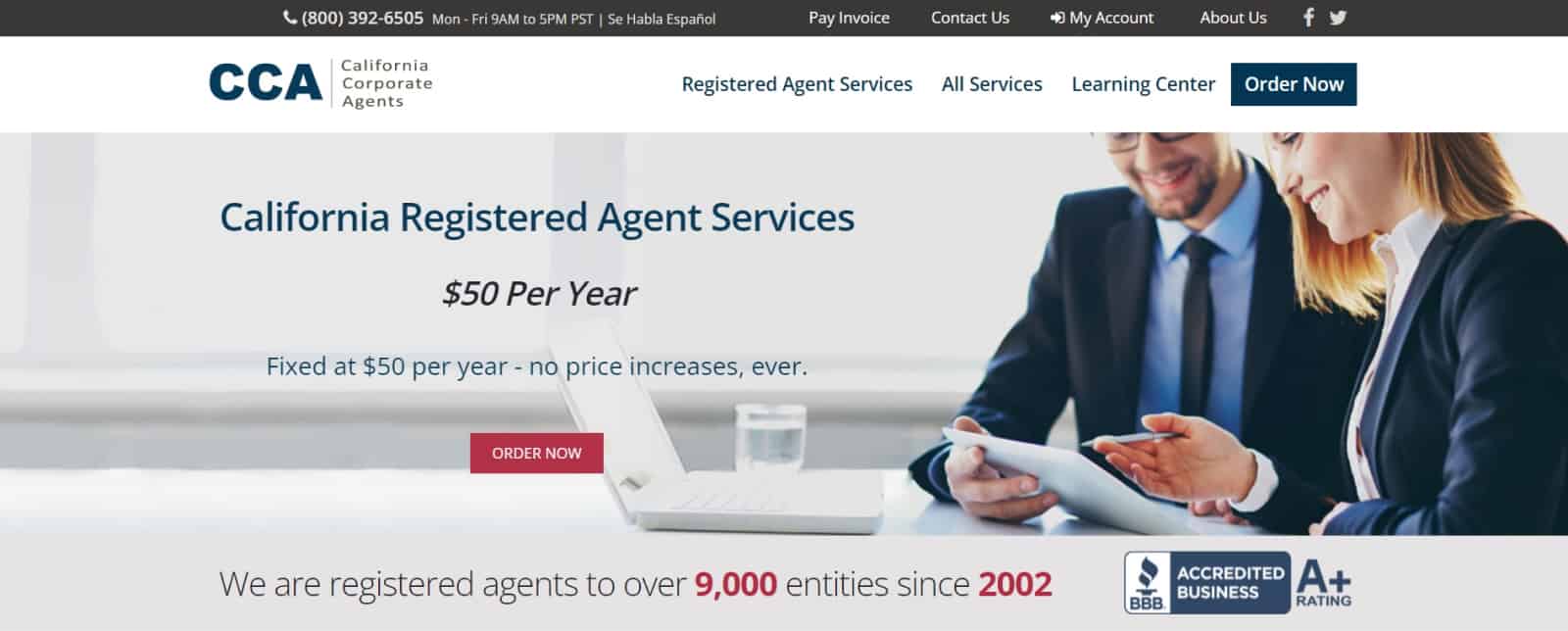 California Corporate Agents also provides incorporation services and registered agent services.
All packages include CorpWatch Compliance software designed to help business owners keep track of important compliance deadlines.
The company has been in business since 2002 and is the registered agent of over 9,000 entities.
Costs: $50/year
Address: 16830 Ventura Blvd., Suite 360, Encino, CA 91436
4. ECS Registered Agent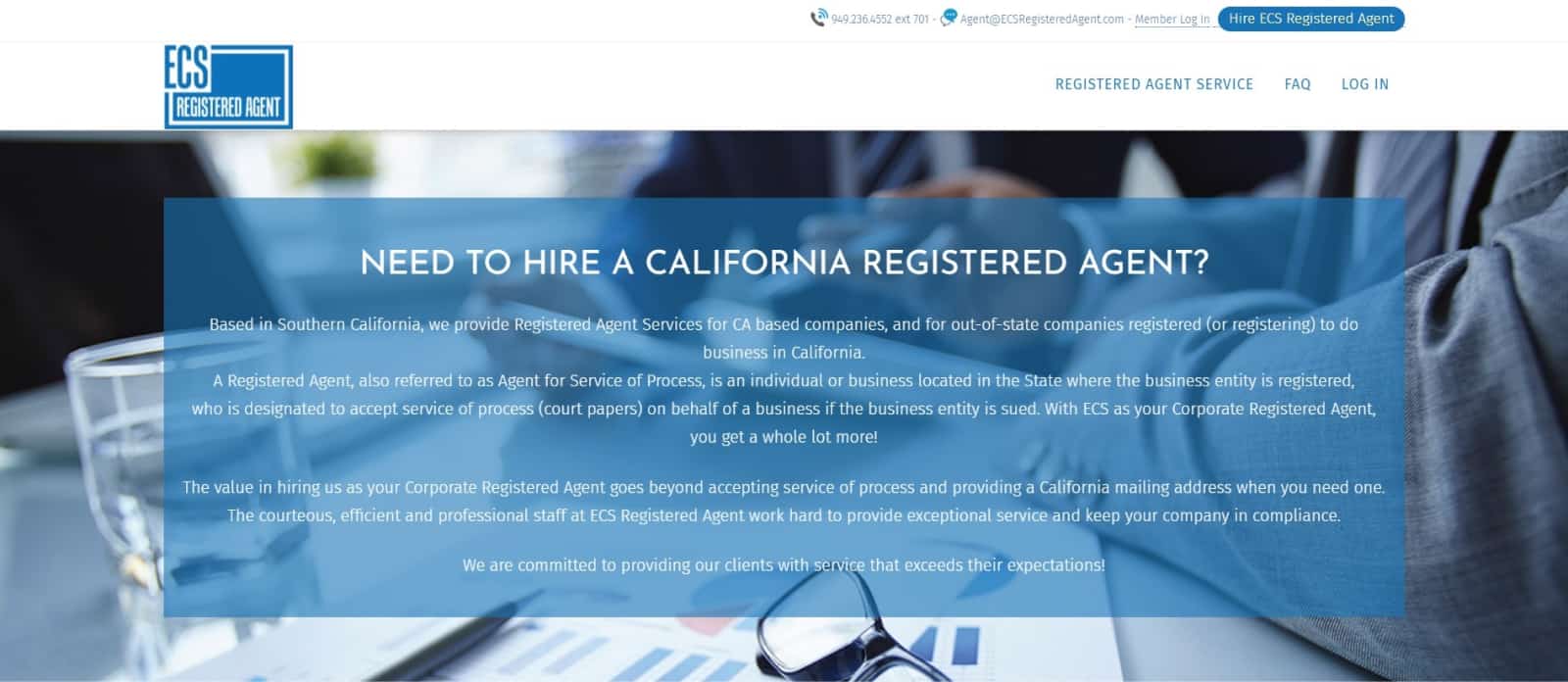 ECS Registered Agent services both domestic Californian LLCs and out-of-state businesses. They provide online access to all documents received on your behalf and have effective customer support.
You can also order additional services such as the preparation and filing of your initial Statement of Information as well as the preparation and filing of your Biennial Statement of Information.
5. MyCorporation

MyCorporation also provides a spectrum of business services for corporations and LLCs. Apart from registered agent services, you can also request their help for a trademark application, operating agreement creation, or new tax class election for federal tax purposes.
Or you can opt for a consolidated "Maintain My Business" service package that includes four business filings every 12 months.
Costs: $99/year
Address: 26025 Mureau Rd, Suite 120, Calabasas, CA 91302
6. MyTaxFiler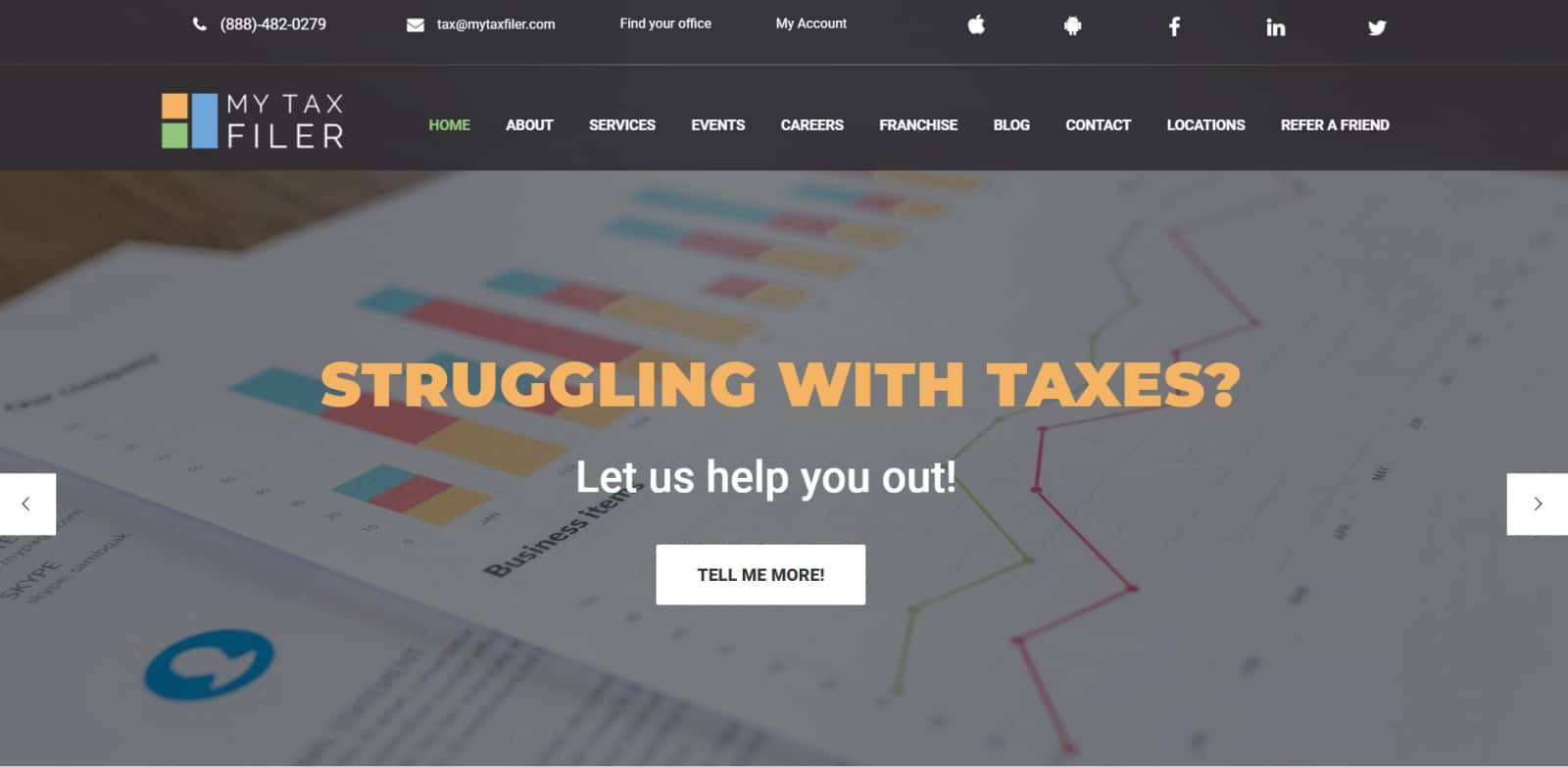 As the name implies, MyTaxFiler provides various tax and consulting services and can be appointed to serve as your registered agent with the state.
The company has offices in Texas, California, Georgia, North Carolina, Pennsylvania, and New Jersey.
It may be a good choice if you operate companies in several locations.
Address: 4512 Legacy Drive #100, Plano, TX 75024
7. Corpgate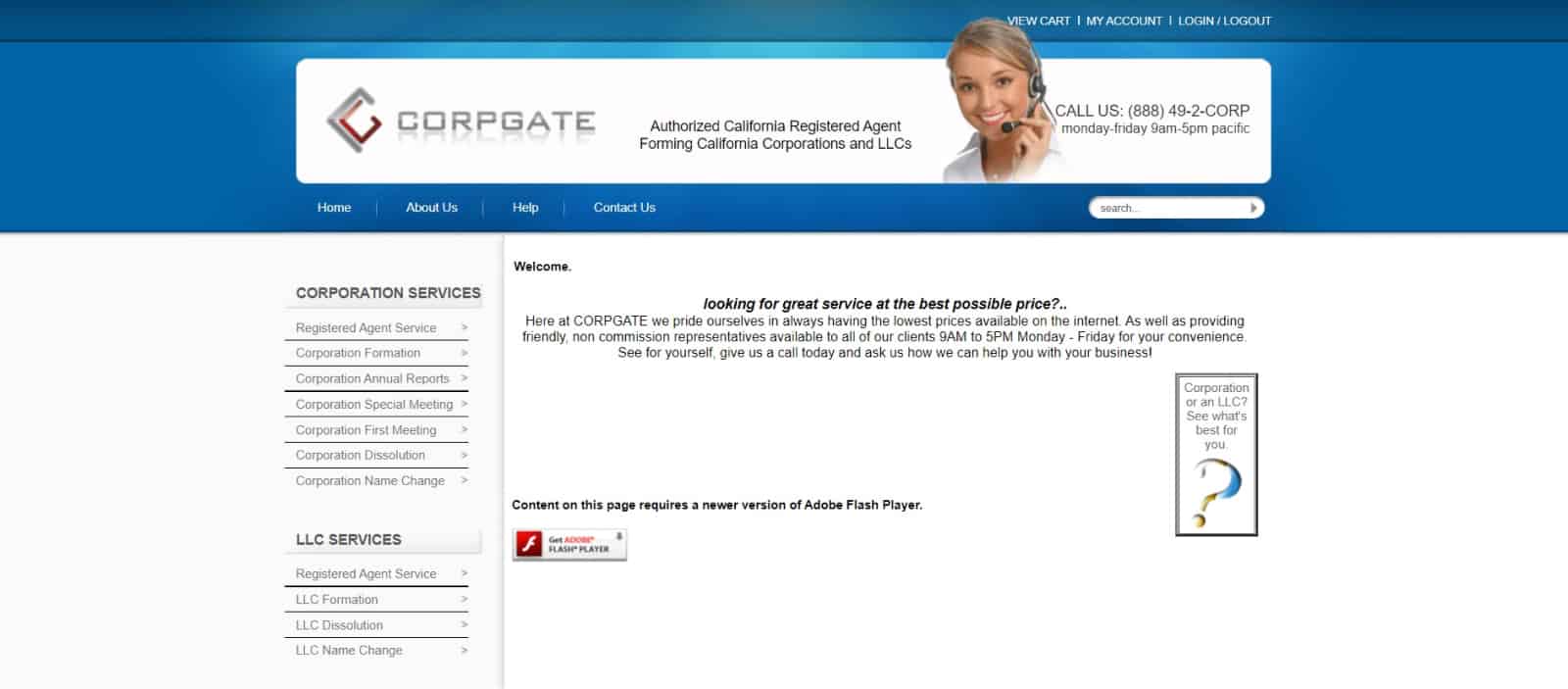 Corpgate is another affordable California registered agent service provider with glowing customer reviews.
For an extra fee, they can also ensure biannual business filings to the Secretary of State and provide other business maintenance services.
Costs: $49/year
Address: PO Box 66290, Scotts Valley, CA 95067
8. Doola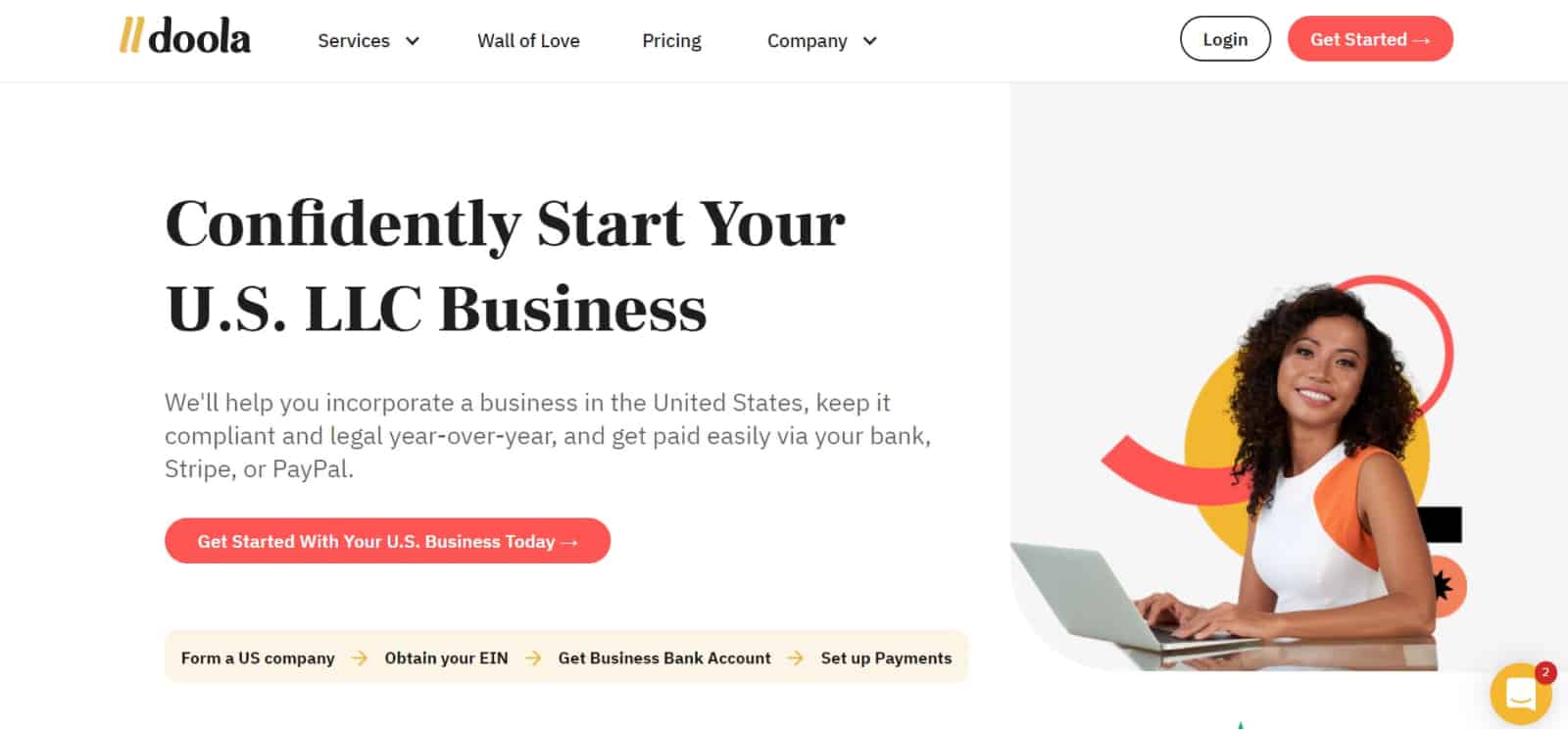 Doola, formerly known as StartPack, provides LLC formation, tax compliance, and registered agent services.
The company's head office is in New York, but it serves clients nationwide. They primarily specialize in helping non-US nationals navigate all the company formation steps in the startup state.
Its LLC formation package for California costs $1999/year + $70 California fee. Registered agent services are bundled into the price.
Costs: $1999/year for a service package
Address: 115 West 27th Street, New York, NY 10011
9. Bend Law Group

Bend Law Group serves as outside general counsel for small businesses and startups.
The firm also offers a California registered agent service. If you'd rather have professional lawyers handling important documents, this is a good choice!
Costs: $99/year
Address: 2181 Greenwich Street, San Francisco, CA
10. Telos Legal Corp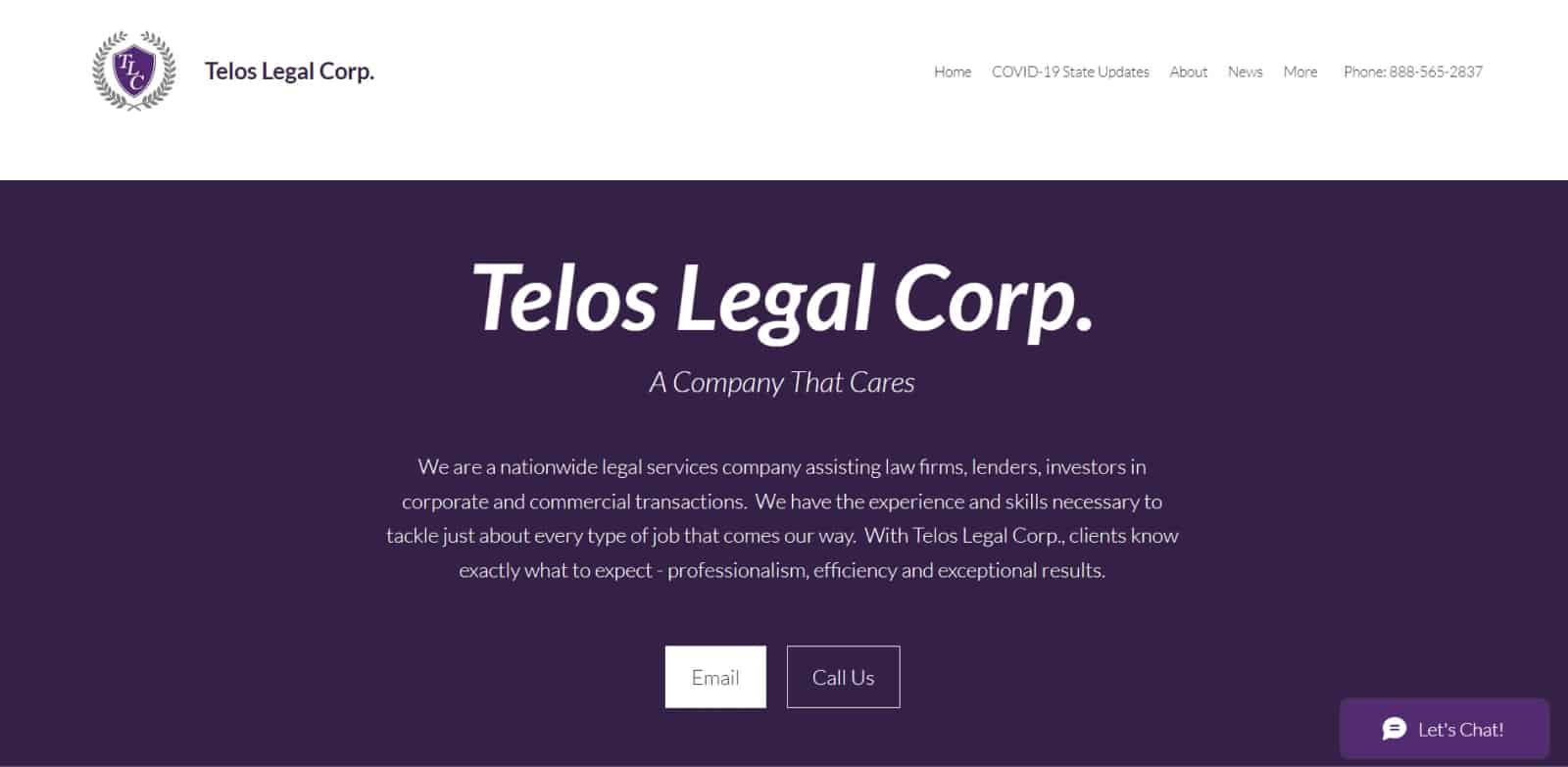 Telos Legal Corp is a nationwide legal services company that assists law firms, lenders, and investors in corporate and commercial transactions.
It offers corporate, due diligence, authentication, registered agent services, and various global services aimed at international clients.
Costs: $150/year
Address: 510 W. 6th St., Ste 320, Los Angeles, CA 90014
11. PFSS

PFSS provides business filing, document search, and document retrieval services in all 50 states.
The company also offers a registered agent service through its partnership with Registered Agent Solutions, Inc. (RASi) for California-based businesses.
Costs: $120/year
Address: 3511 Del Paso Road #160-104, Sacramento CA, 95835
12. MyUSACorp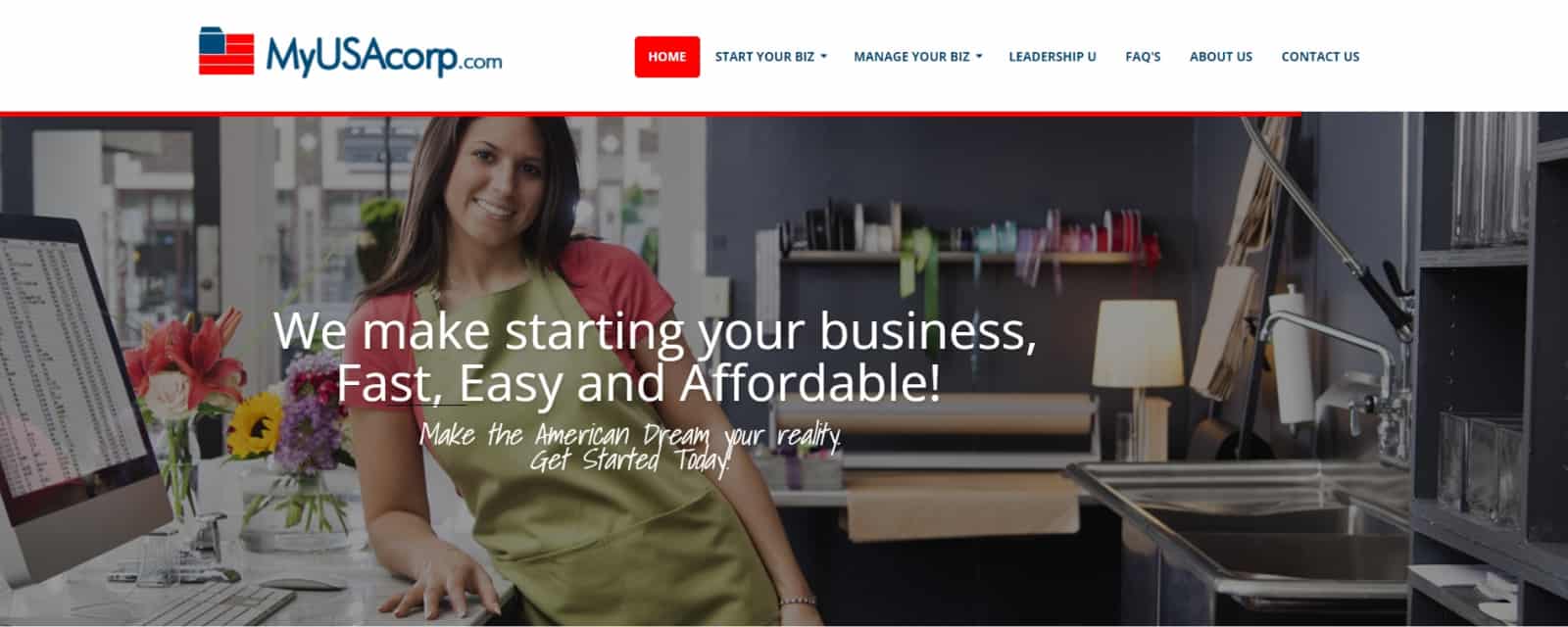 MyUSACorp provides LLC formation, incorporation, compliance, and business management services on top of registered agent service.
The company works with both domestic and international clients. Its mission is to "guide our fellow entrepreneurs around the world to start their own businesses in the United States."
If you're a recent transplant, the team can help you navigate all the ropes.
Address: 333 N. Lantana Street, Suite 110 Camarillo CA 93010
13. Bay Area Accounting Solutions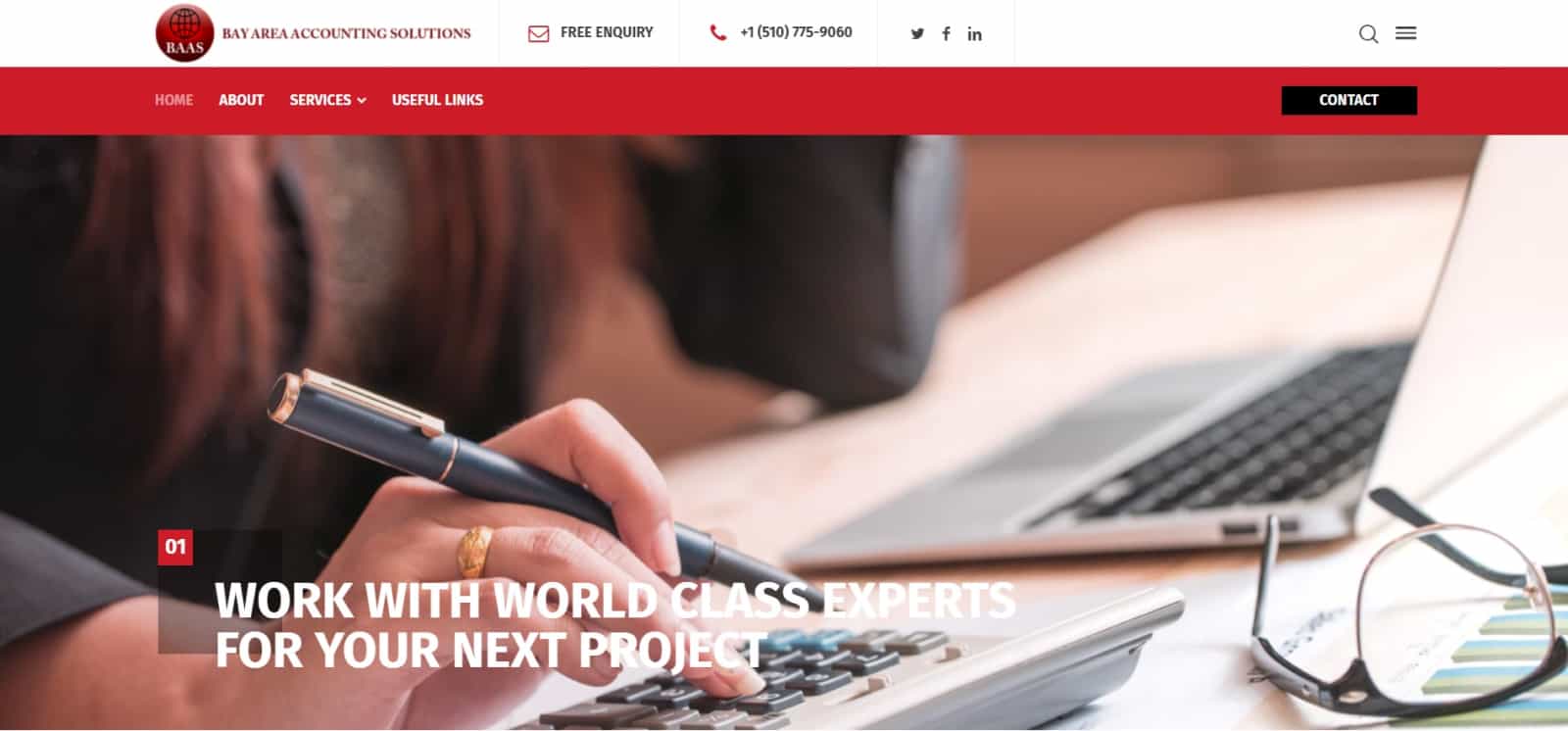 Bay Area Accounting Solutions provides various accounting services to small and medium-sized businesses.
Their accounting team also offers a California registered agent service, should you like to bundle things up.
The costs are affordable, and the quality of services is high!
Costs: $60/year
Address: 39159 Paseo Padre Pkwy STE 115, Fremont, CA 94538
National registered agent service providers
You might also want to consider these popular national registered agent service providers that offer fully digital services:
How do I appoint a registered agent in California?
Registered agent appointments are easy. You simply need to list their details — registered agent's name, registered agent's address, and contact information — in the Articles of Organization.
Then file the company formation documents or Biennial Statement of Information with the California Secretary of State. Once these are approved, your registered agent appointment becomes valid.
How do I change my registered agent in California?
There's no particular "registered agent name/address" change form in California.
Instead, you name your new registered agent in a Statement of Information filing. You can submit it via your online account or by mail.
The filing fee for the mandatory biennial Statement of Information is $20, and $5 for a disclosure fee.
No state fees are required for submitting a Statement of Information to update your LLC record in between filing periods.
FAQs about California registered agents
Here are the frequently asked questions about registered agent services in California.

Last updated:
May 2023
Start your LLC the easy way
Forming your LLC is a checkbox that needs to be ticked. Easy, fast and worry-free. We reviewed the 13 most popular LLC formation services to figure out who truly understands what new founders need. Our recommendation:
LLC Formation: $39 + state fees
Pricing:
Turnaround Time:
Help & Support:
Customer Satisfaction:
Ease of use:
Best LLC Service 2022

Formed 1,000,000+ LLCs
$39 formation includes registered agent service
Fast formation & same day filing
Exceptional customer reviews

Last updated:
May 2023