Before you can start a corporation or limited liability company (LLC) in the state of Alabama, you'll first need to appoint a registered agent.
The registered agent you choose should be trustworthy, as they will be dealing with time-sensitive and confidential legal documents.
They will also be responsible for keeping you up-to-date on filing deadlines and reminding you when it's time to submit annual reports. Both are essential to your business, as failing to file your paperwork on time could lead to serious consequences.
But don't worry if you need help choosing the best registered agent services in Alabama. Our short guide will introduce you to the top six Alabama registered agents and also answer some common questions you might have.
Let's dive in.
Who can be a registered agent in Alabama?
Any Alabama state resident or business can serve as a registered agent so long as they fulfill the following requirements:
How can I appoint a registered agent in Alabama?
To appoint a registered agent in Alabama, you have to file a request with the Alabama Secretary of State's Business Services department.
You'll need to include the name and mailing address of your new registered agent when you submit the Certificate of Formation for your corporation with the Alabama Secretary of State.
How can I change my registered agent in Alabama?
The Alabama Secretary of State's Business Services department allows you to change your registered agent by completing and filing the Change of Registered Agent form.
Note that the change of registered agent form will cost $100 to file, and you might need to pay extra for credit card processing charges or other expediting fees.
Top 6 Registered Agent Services in Alabama
Now that you know who can be a registered agent in Alabama, it's time to look at the best options available. Here are our picks for the six best registered agent services for you to consider.
1. Northwest Registered Agent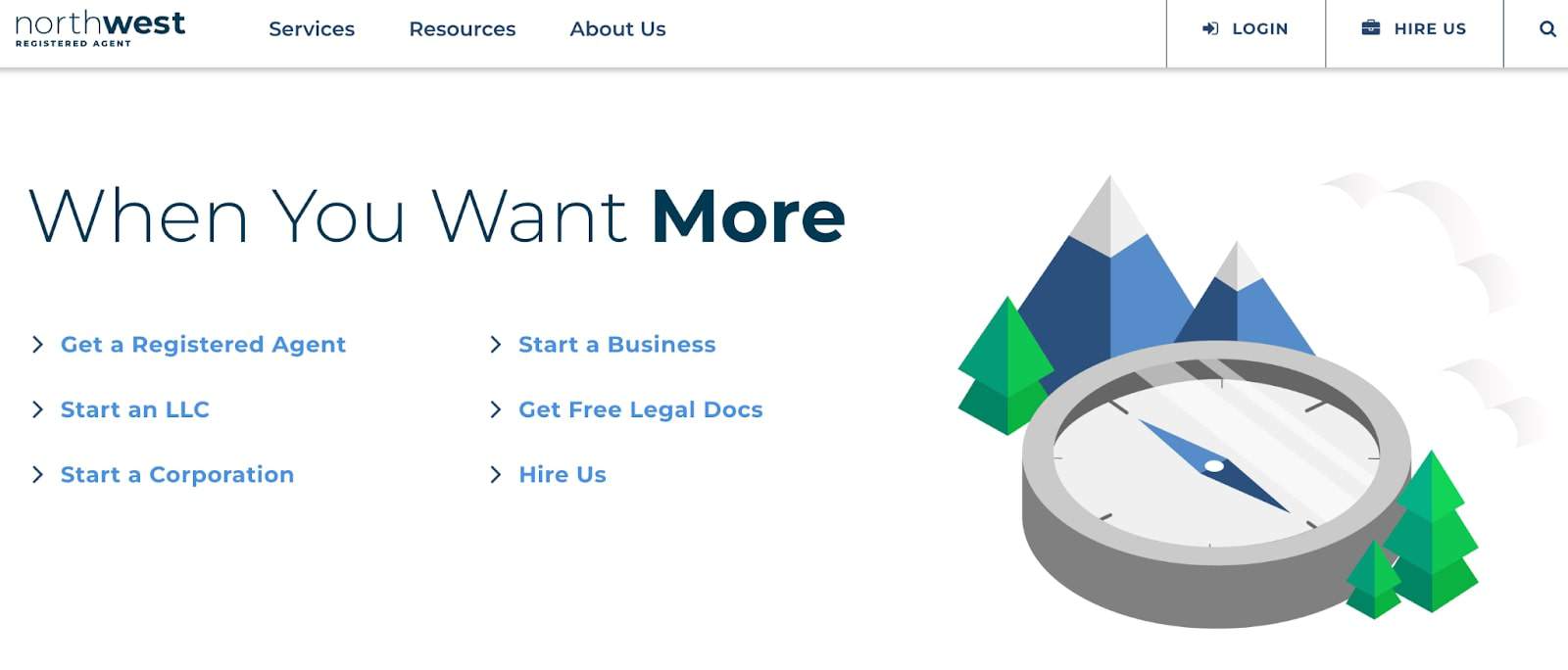 Northwest Registered Agent is hands down the best registered agent service for your LLC, not only in the state of Alabama but in every U.S. state.
Its team of top-notch customer support agents will patiently listen to your questions and provide thoughtful, productive responses tailored to your small business's needs.
Northwest also offers a generous 90-day return policy. If you aren't satisfied with its services during that period, you may be entitled to a prorated return.
2. Harbor Compliance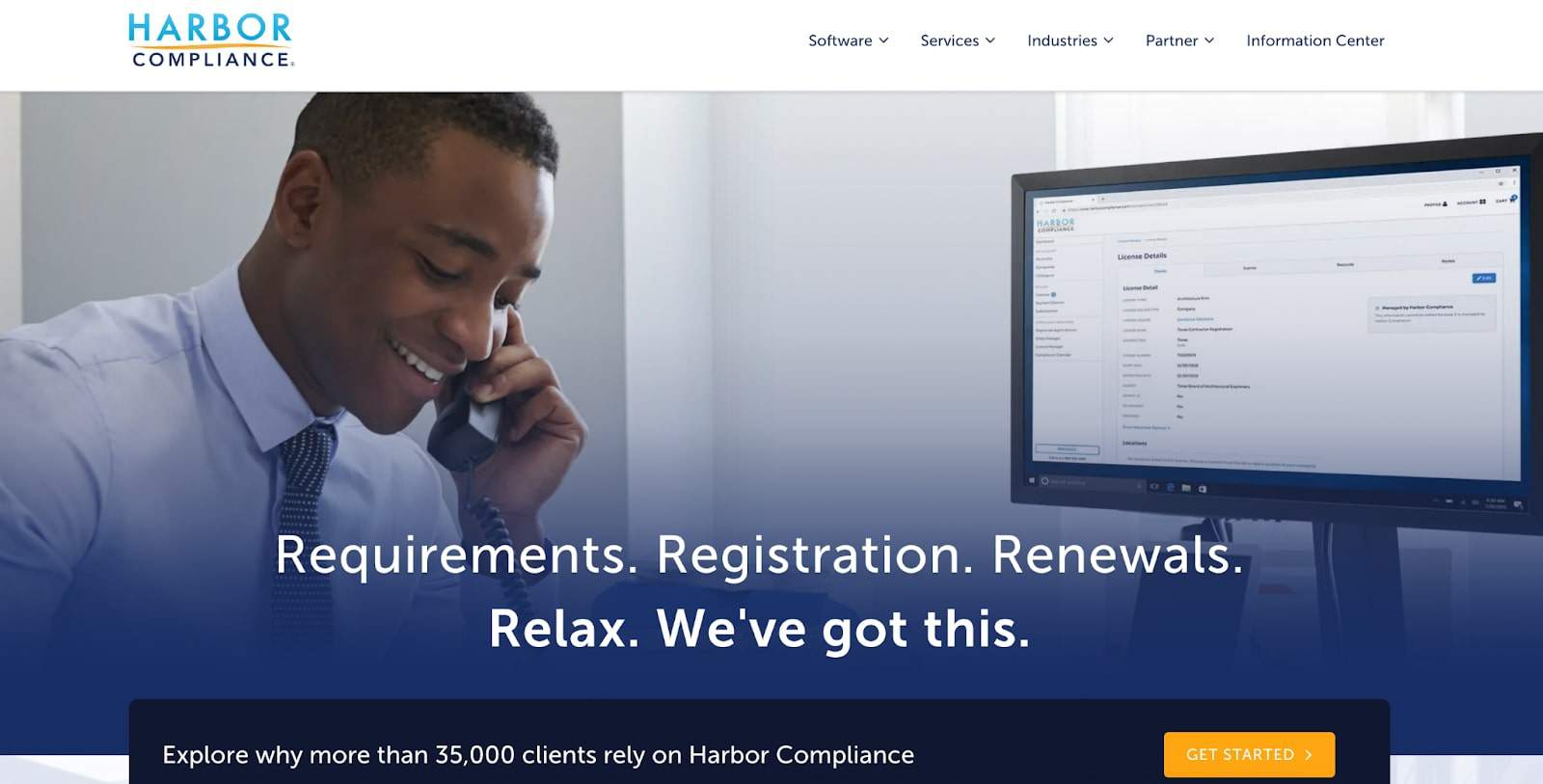 With Harbor Compliance, you can expect all the usual registered agent services at an affordable price. The services it offers include:
Harbor Compliance has a user-friendly online portal, and its staff works promptly to upload official mail and legal documents as soon as they are received.
If you're looking for a cost-effective registered agent in Alabama for your small business, Harbor Compliance is a great option.
3. ZenBusiness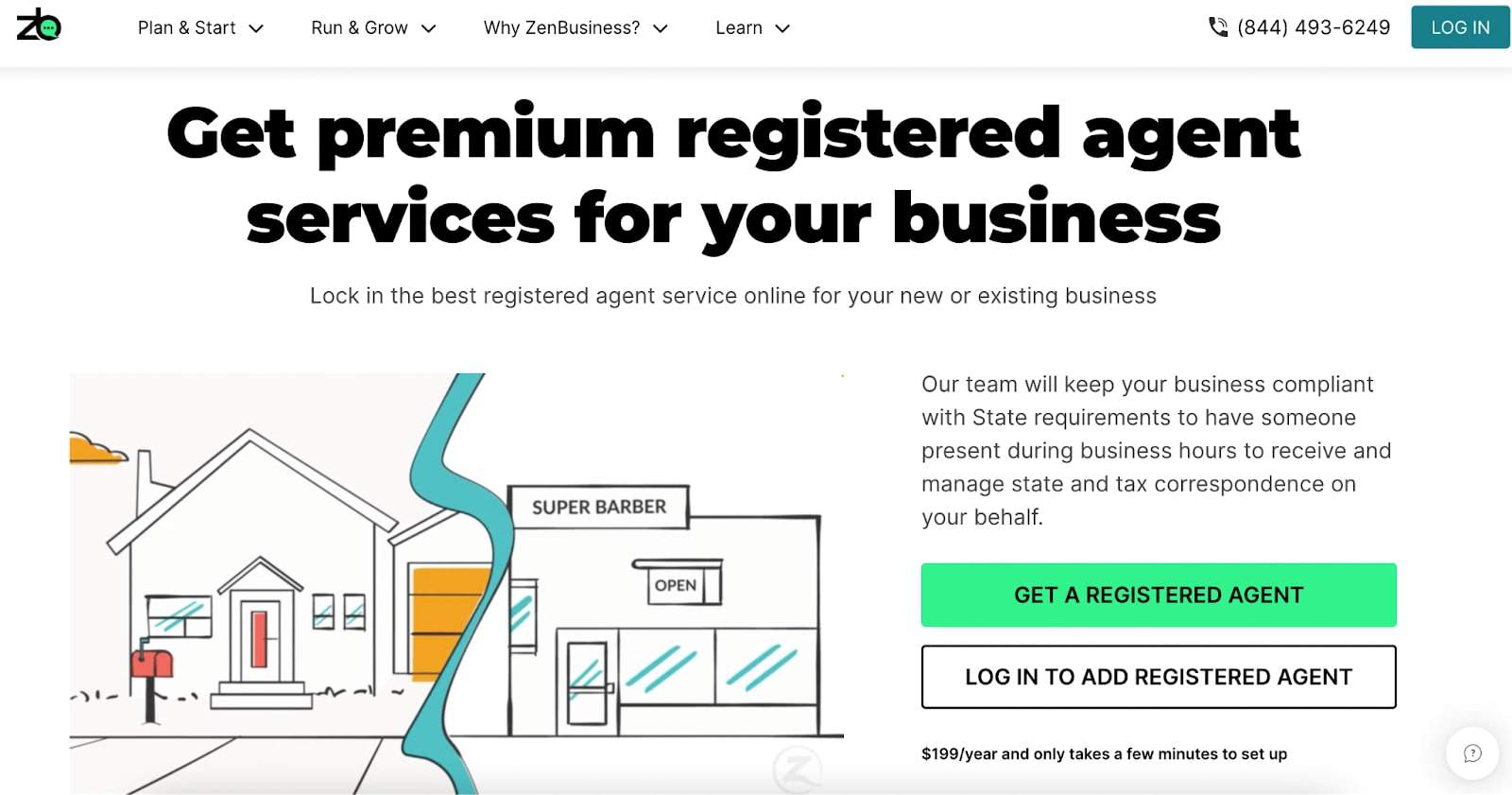 ZenBusiness is a great option if you require LLC formation services and registered agent services.
If you haven't set up your LLC yet, ZenBusiness will support you in establishing it for free. All you need is to cover the required state filing fee.
In general, ZenBusiness provides a wide range of services at an affordable price. If you're a startup looking for a registered agent service in Alabama, ZenBusiness could be an excellent choice, as it offers the first year of signup at a deeply discounted rate.
ZenBusiness also provides excellent customer service. The company truly believes in helping new businesses and gives back to socially disadvantaged entrepreneurs.
Note, however, that ZenBusiness's services are more focused on LLC formation rather than registered agent services.
4. Rocket Lawyer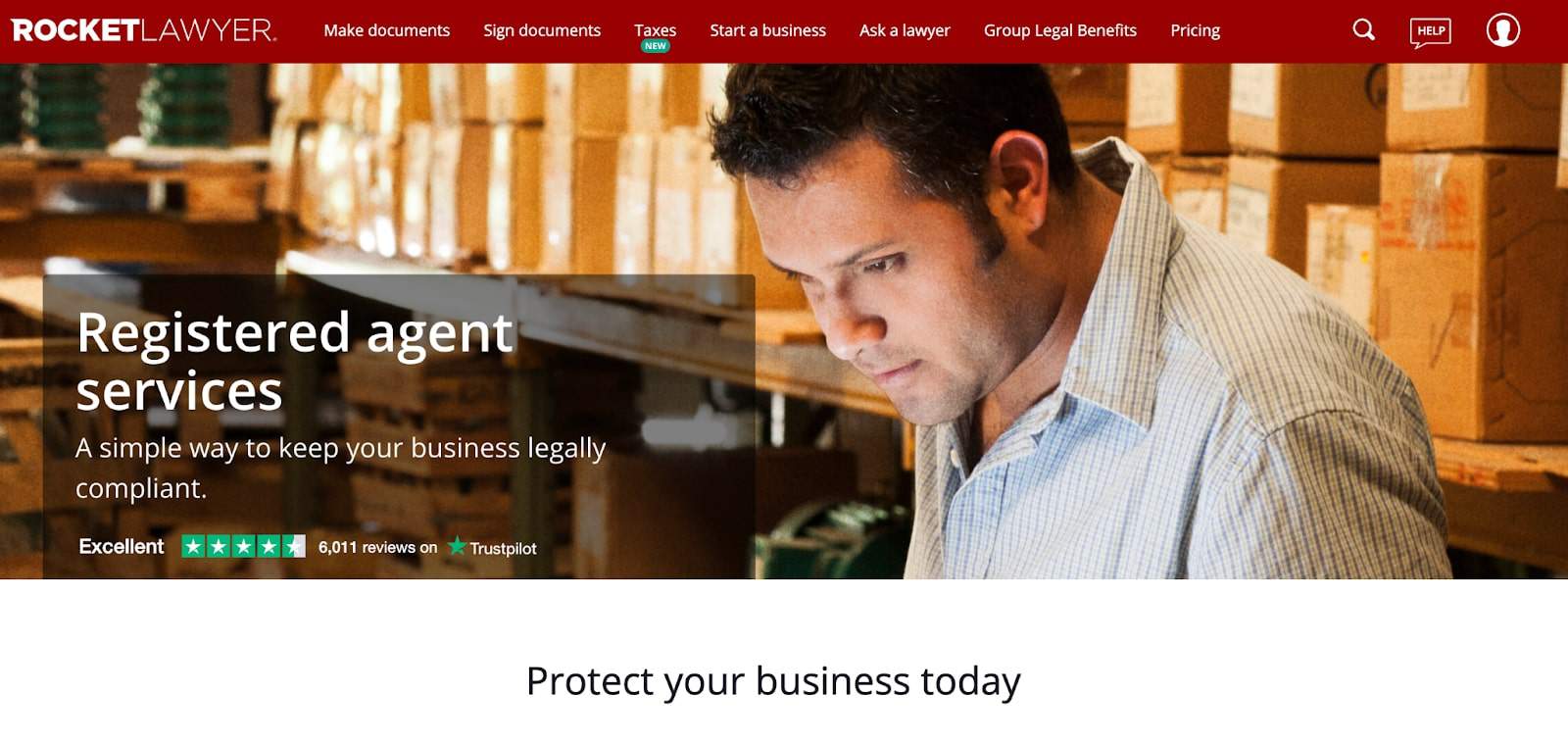 With Rocket Lawyer, you can expect essential registered agent services, such as a legal point of contact, a registered office, and a physical address in the state of Alabama.
When you partner with this registered agent, you'll also receive the support of its customer service team, which is one of the reasons why Rocket Lawyer has built such a solid customer base.
Also, Rocket Lawyer offers its legal services program for $39.99/month. Subscribers to this program can enjoy benefits like a 25% discount on registered agent services and complimentary business formation services.
That said, Rocket Lawyer doesn't offer as many services as some of the other Alabama registered agents on our list.
Plus, the services Rocket Lawyer does provide are pretty expensive. Depending on your business's budget, you may be better off going with a registered agent like Northwest Registered Agent, which offers you many more services at a lower price.
5. Alabama Registered Agent LLC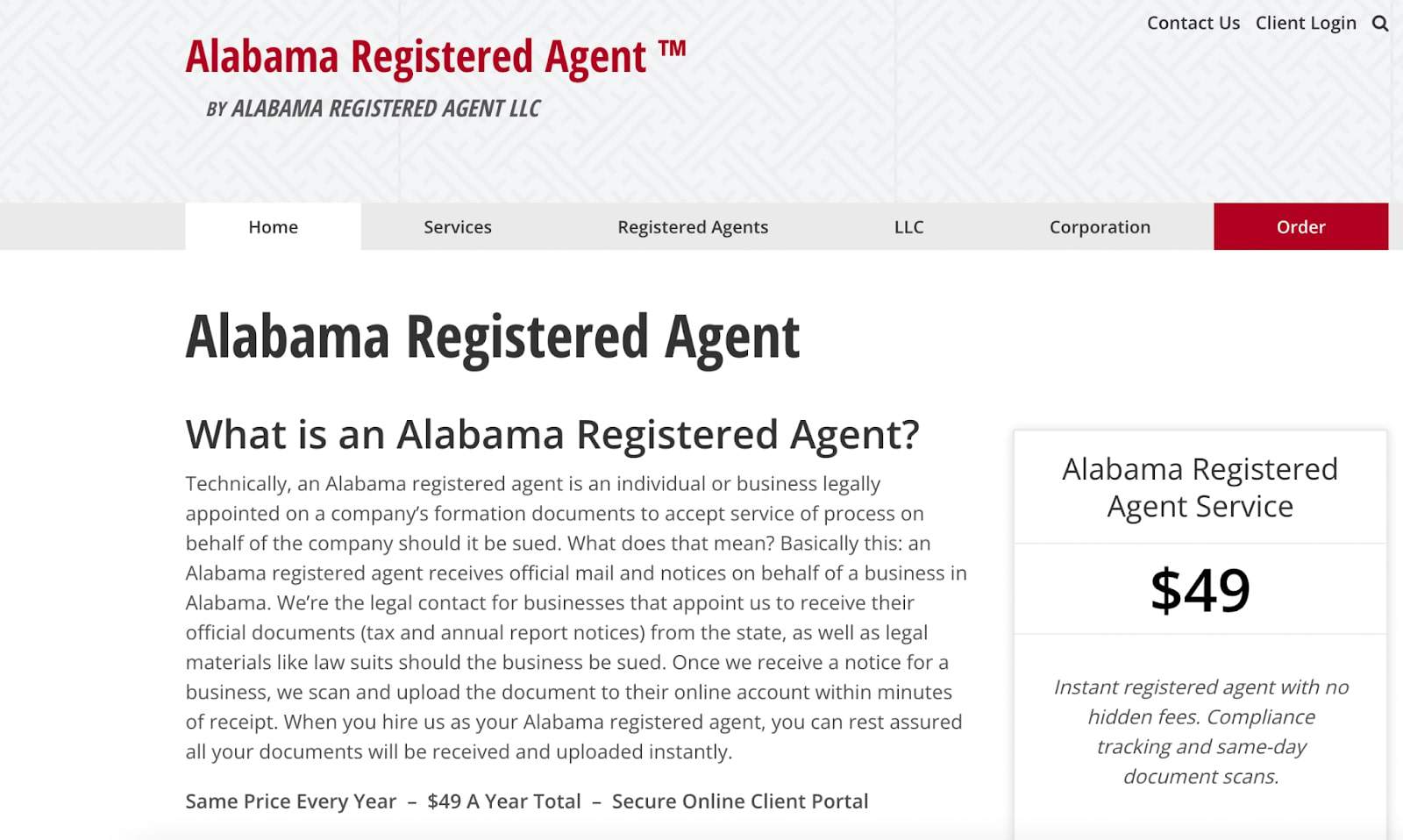 If you're looking for a budget-friendly registered agent service, you can't do much better than Alabama Registered Agent LLC.
In addition to providing the regular services that you'd expect, this registered agent service provider ensures that your Alabama company remains compliant with the legal requirements of the Alabama Secretary of State.
It also provides you with same-day document scans, which are uploaded to its secure client portal. That way, you're always on top of what forms your Alabama business has received and when.
6. Swyft Filings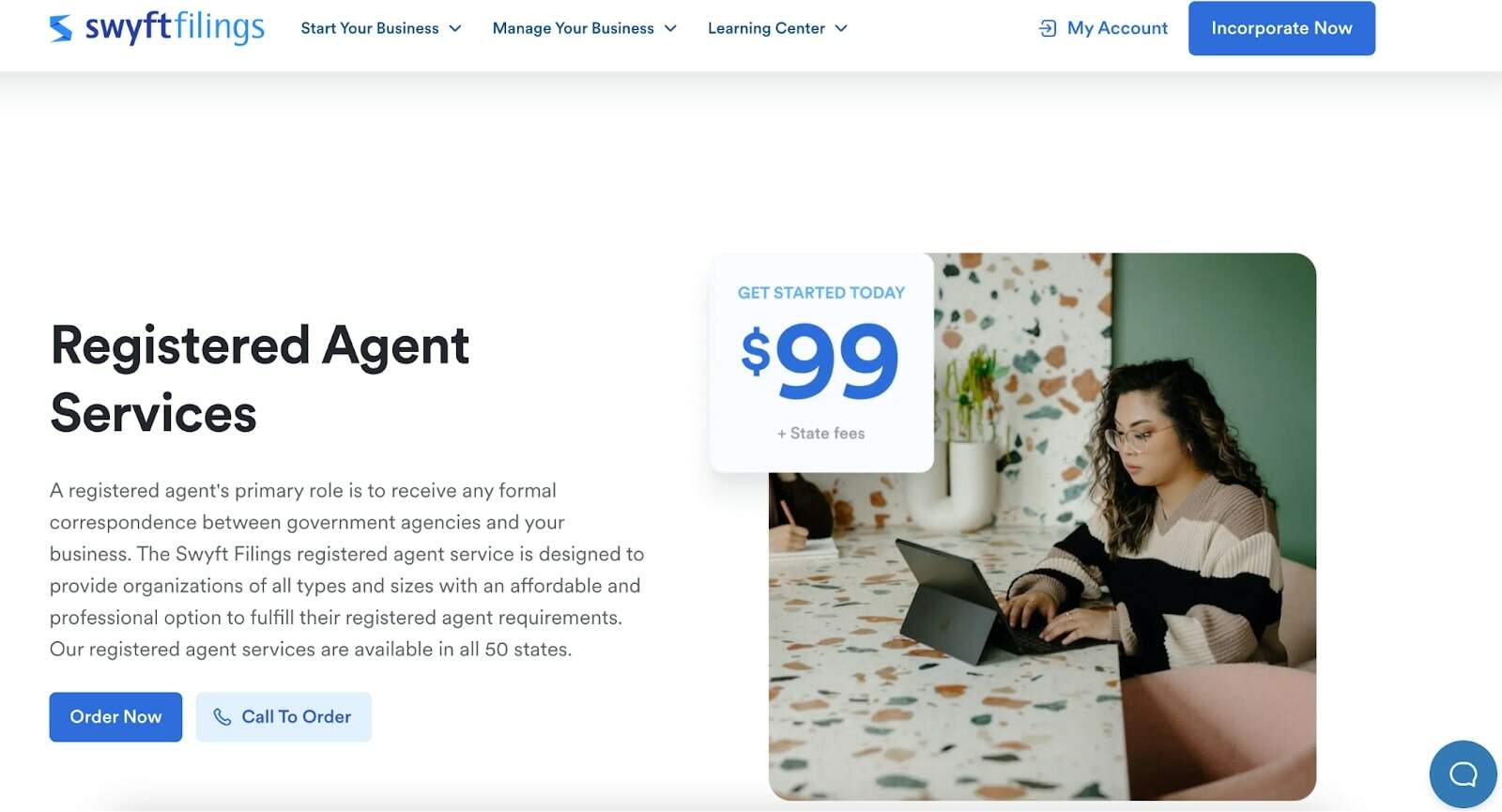 Swyft Filings offers affordable and comprehensive registered agent services to businesses of all sizes and types. It has a presence in all 50 U.S. states, which means you can rely on its services even after expanding outside of Alabama.
Also, Swyft Filings will send you regular reminders of upcoming deadlines and important filing dates. Its support team keeps you in the loop with communications each time a legal document is received.
You can access all your important documents on the Swyft Filings online dashboard as soon as they've been uploaded by the customer service rep.
FAQs about Alabama registered agents
Can I serve as my own registered agent in Alabama?
The answer to this question is yes. You may be your own registered agent. All Alabama business owners can serve as their own registered agents so long as they meet the minimum requirements we mentioned above.
Keep in mind, though, that the registered agent's name and mailing address appear in all public records.
This could compromise your privacy and safety if you run your business from home, which is why many small business owners still prefer to hire a professional registered agent.
Also, remember that you might not always be available to sign and receive important documents at your physical address. Failing to be present during regular business hours at your registered address could increase the risk of missing critical legal documents.
A professional registered agent service, on the other hand, will always be available during normal business hours to receive documents on your behalf.
How can I become my own registered agent in Alabama?
If you meet the conditions to become one, you can designate yourself as your own registered agent in the state of Alabama. This means that you can officially receive all service of process or other important documents on your business's behalf.
The process for becoming your own registered agent is simple. Download the Certificate of Formation from the Alabama Secretary of State website. Write your name under the registered agent field and your street address as your registered office address.
You'll become your own registered agent as soon as the Alabama Secretary of State approves the certificate.
How can I find a registered agent for service of process in Alabama?
The list of registered agents we recommended here are some of the best you can find in Alabama.
Also, the Alabama Secretary of State put together a list of registered agents in Alabama you can refer to.
Lastly, you can use Google to find more Alabama registered agents. If you do, make sure to always check that they're a verified business entity in the state of Alabama.
Who can be a registered agent for an LLC in Alabama?
In Alabama, a state resident or a business entity can be a registered agent for a corporation or an LLC as long as they maintain a registered office address in Alabama and are available during normal business hours.
How much does a registered agent in Alabama cost?
As mentioned in the list, the cost of Alabama registered agents varies from around $49/year to $200/year, depending upon the scope and quality of services offered, as well as the credibility of the registered agent.