Forming a limited liability company (LLC) in Wyoming marks your first steps into entrepreneurship.
In addition to other administrative tasks like opening a business bank account, applying for an employer identification number with the IRS, and preparing your operating agreement, getting your company legally registered is where it all begins.
And as a new business owner, you'll want to set yourself up for success. This means knowing how much it costs to start and operate your new business. LLCs are a popular business structure since they provide owners with personal asset protection, extra privacy, and personal limited liability.
Wyoming has some of the lowest company formation fees in the country, so you'll be protected and have money left over.
When starting an LLC in Wyoming, there are mandatory expenses, like formation costs and annual fee taxes. But there are several optional expenses you may incur for things like business licenses or trade name registration.
Table of contents
---

Last updated:
Mar 2023
Start your LLC the easy way
Forming your LLC is a checkbox that needs to be ticked. Easy, fast and worry-free. We reviewed the 13 most popular LLC formation services to figure out who truly understands what new founders need. Our recommendation:
LLC Formation: $39 + state fees
Pricing:
Turnaround Time:
Help & Support:
Customer Satisfaction:
Ease of use:
Best LLC Service 2022

Formed 1,000,000+ LLCs
$39 formation includes registered agent service
Fast formation & same day filing
Exceptional customer reviews

Last updated:
Mar 2023
Wyoming LLC formation cost: $100
Officially starting your LLC means paying the $100 filing fee for filing your Articles of Organization to the Wyoming Secretary of State.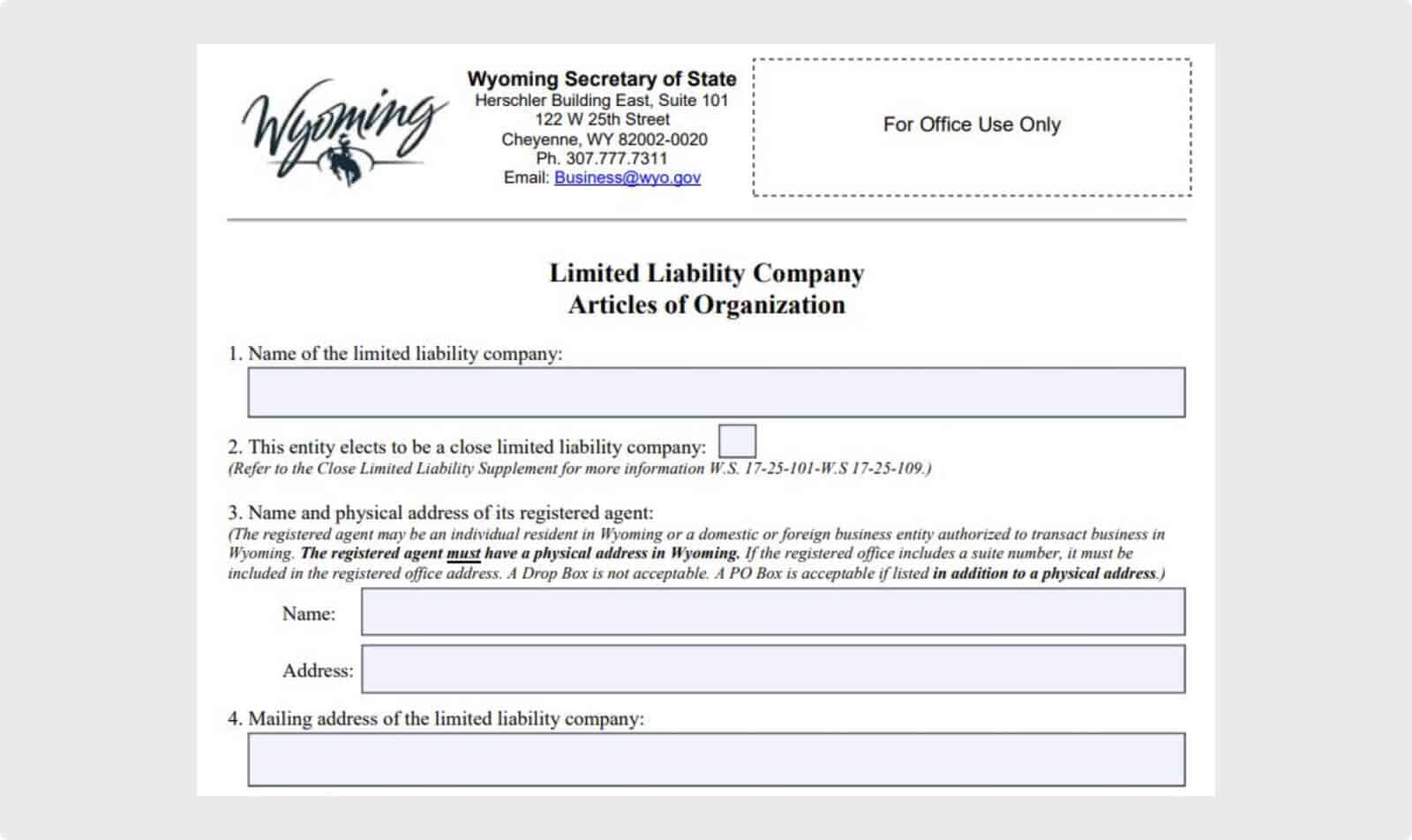 But if you've already formed your LLC in a different state, you'll need to submit an Application for Certificate of Authority for Wyoming to register as a foreign LLC. The state filing fee for this one is $150. Don't forget to include a certificate of existence or good standing from your formation state too.
Unlike most states which require the names of LLC owners, also called members, to be disclosed, Wyoming doesn't. In our age, extra privacy never hurts.
LLCs with one owner are called single-member LLCs. And LLCs with two or more members are called multi-member LLCs.
Filing methods and processing times
Wyoming allows you to file your application in two ways:
Online: Your company will be active when your application is completed, and the filing fee is paid. The typical processing time is 2-3 business days.
Paper (via mail or in-person): Processing time can take up to 15 business days.
Unfortunately, Wyoming doesn't offer expedited processing.
Extra Wyoming LLC costs to account for
The above formation costs are mandatory for all Wyoming businesses. But there are also some circumstantial expenses you may face.
Registered agent costs
All LLCs need a registered agent. You'll need to include their contact information in your Articles of Organization filing. But there's no separate fee for initially adding registered agent details.
But if the time comes to make changes to your Wyoming registered agent information, there are small fees involved:
Change/appoint a new registered agent: $5
Registered agent information update (e.g., mailing address change): $5
Registered agent resignation: $5
Wyoming allows LLCs to use professional services, also known as commercial registered agents (CRA), that can represent multiple companies from one registered office.
Hiring a professional registered agent service can cost a few hundred dollars a year, and they can:
Be available during normal business hours to handle service of process.
Provide a professional office location to keep your personal address out of the public records if you work from home.
Act as an office address for your business in Wyoming if you're a foreign LLC without a physical address in the state.
Provide value-added services such as mail forwarding, virtual receptionist services, or assistance with LLC operating agreement creation.
Trade name registration
If you plan to use a business name that's different from your legally registered one, you'll need to make a trade name registration, also known as doing business as "DBA" or assumed name.
In Wyoming, you register your trade name with the Secretary of State and pay a $100 fee for 10-year registration.
If you want to renew your name, you'll have to submit a renewal application along with a $50 fee within six months of its expiration date.
Wyoming LLC name reservation
When you've found the perfect company name and confirmed that it's available with a business entity name search, you should consider reserving it if you're not ready to file your formation documents.
In Wyoming, you can reserve an LLC name for 120 days for a $60 filing fee.
Certified document copies
Keep in mind that if you need official documents or copies of records, those aren't free and fees must be paid when you make the request.
Document costs in Wyoming

Certificate of Existence/Good Standing

$20

Certifications

$10

Copying fees

$0.50 for the first ten pages, then $0.15 per page after that
Business permits and licenses
A state-wide general business license is not required. But you may require a special permit to operate depending on your industry or occupation.
Common types of businesses that may need occupational licenses include:
Medical
Dental
Legal
Food & beverage
Manual trades (e.g., electrician or HVAC)
You can check with the Wyoming Department of Labor Services for more information on licensed professions. They have a convenient dashboard of all professions.
Permit fees vary since you need to obtain them from a separate professional board (not the Department of Labor Services). But if you need one, you should expect to spend at least $100 a year.
For example, an engineering license costs $100/per year, but an apprentice electrician license is only $20/year.
Sales tax registration
If your business sells taxable goods or services, you're responsible for collecting sales tax from your customers and filing tax returns.
You'll need to complete the Sales and Use Tax License Application and pay the $60.00 filing fee to register your company with the Wyoming Department of Revenue.
Does Wyoming have an annual LLC fee?
Yes, the LLC annual fee is based on the value of all company assets located and used in Wyoming and starts at $60 minimum. You'll pay the tax when you file your annual report due on the first day of your anniversary month formation.
For example, if you formed your LLC on August 28, your tax and annual report are due on August 1 each year.
What taxes do LLCs pay in Wyoming?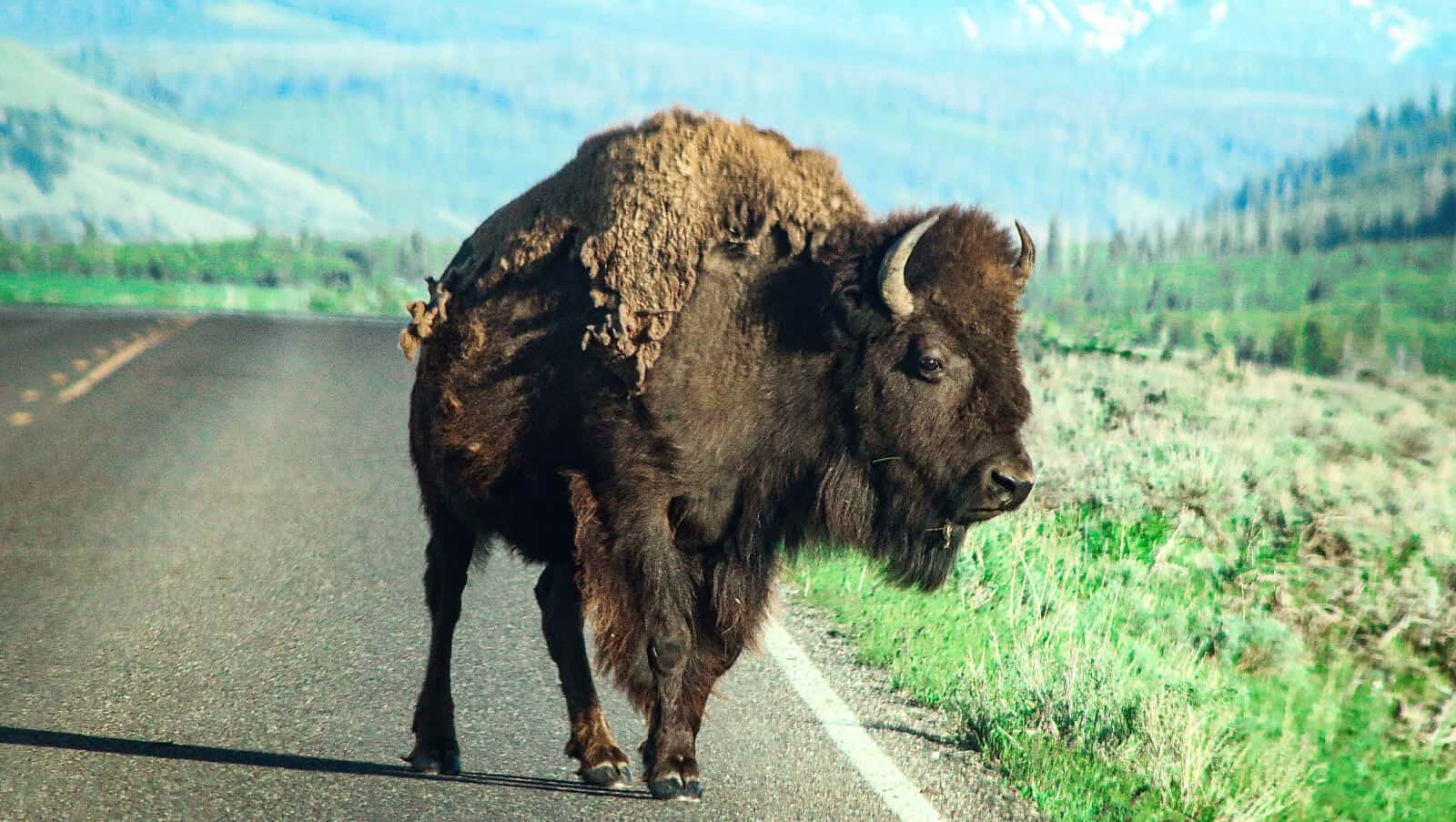 Wyoming LLCs will have a few state taxes to be aware of, and we'll discuss the most common ones.
Sales tax
The current state sales tax is 4%. Depending on where your business operates, you may need to collect local sales tax that can take the rate up to 8%.
Check with the local authority to ensure you're charging the right rate.
In Wyoming, the state-wide sales tax is 4%.
Employment taxes
When you have employees, you'll need to keep track of employment taxes you'll need to pay, such as federal payroll taxes.
Since there's no personal income tax in Wyoming, you don't have to cover that. But you'll need to pay for unemployment insurance for all your workers.
Franchise tax
Wyoming doesn't collect a corporate income tax or franchise tax. But it does have a progressive tax called the annual license tax based on the value of company assets.
The fee is generally the greater of:
$60 or
0.02% of all assets in use in the state
So a company with $10,000 of assets in Wyoming will pay $60, and a company with $1,000,000 in assets will pay $200 ($1,000,000 x 0.02%).
Conclusion: How much does an LLC cost in Wyoming?
You can get your small business started in Wyoming by forming an LLC for as little as $100 with minimal ongoing costs.
You can use the following tables to see how much running your LLC will cost in your first and future years.
LLC fees in Wyoming, 1st year

Mandatory

Add-ons

Domestic Articles of Organization

$100

Trade name registration

$100

Name reservation

$60

Registered agent service

$100+

Certified documents

$10+

Specialty license(s)

$100+

Sales tax permit

$60

Annual license tax
$60+

Total

$160+

$430+
LLC fees in Wyoming, 2nd year and after

Mandatory

Add-ons

Registered agent service

$100+

Specialty license(s)

$100+

Annual license tax

$60+

Total

$60+
$200+

Last updated:
Mar 2023
Start your LLC the easy way
Forming your LLC is a checkbox that needs to be ticked. Easy, fast and worry-free. We reviewed the 13 most popular LLC formation services to figure out who truly understands what new founders need. Our recommendation:
LLC Formation: $39 + state fees
Pricing:
Turnaround Time:
Help & Support:
Customer Satisfaction:
Ease of use:
Best LLC Service 2022

Formed 1,000,000+ LLCs
$39 formation includes registered agent service
Fast formation & same day filing
Exceptional customer reviews

Last updated:
Mar 2023