As the owner of a limited liability company (LLC), you have two options to change its name.
These avenues are:
File a doing business as (DBA) request with the state — often a faster and hassle-free option.
File an LLC name change with the state — a step that changes your company's legal name on formation documents.
Filing for DBA
The term DBA is shortened to "doing business as" name.
Some states refer to it as a fictitious name, assumed name, or trade name.
But these monikers all share the same meaning and intent: you're not forming a second company — you add a second legal name to it.
For example, if you owned a cake business called "Cakes R Us LLC," but you want to operate under the name "Cool Cakes," a DBA makes it possible to use the latter.
This process is almost like assigning a nickname for your LLC and allows you to avoid renaming your company altogether.
To better determine if you should file for a DBA instead of undergoing a name change, consider the benefits of a DBA:
Conduct business under a different name than the LLC. It's useful for companies that want to transact under a moniker more closely tied to the brand. For example, "Dan Burr Productions LLC" may DBA as "Star Cinema Productions."
Boost business credibility. A DBA can have a more brandable ring to it and work better for marketing purposes. Also, if you were using your personal name in the company name, it helps set your business apart from your persona.
Reflect expanded or new business products/services. Whether your real estate firm is breaking into commercial property investment or you now offer new software products, using a DBA can reflect these changes.
Make an alternate business name publicly known. Protect the other names your company uses to transact business with a DBA. It makes your use of it official so no one else can use it.
These are some of the most common reasons business owners change the name of their LLC. However, if you have other motivations for doing so, it's best to get legal advice from a business lawyer before making any final decisions.
Can I register for a DBA online?
Yes! Many states, including Colorado, Illinois, and Ohio, offer online filing options for DBA via the secretary of state websites. Keep in mind that different procedures may apply depending on where your company is located.
How to change an LLC name step-by-step
When it comes to completely changing the name of your LLC, the process is similar to filing for a DBA.
You can do this independently or with an attorney or rely on web-based legal services to assist you. If you plan to handle this process alone, just make sure you understand your state's requirements. Laws can vary significantly, and mistakes can require costly corrections later.
Here's how to change your LLC name:
Verify Business Name Availability
Approve a Resolution for the LLC Name Change
File an Amendment Form for Your Articles of Organization
Notify Tax and Business Licensing Agencies about Name Change
Change Your Business Name on Other Documents and Assets
1. Verify business name availability
Just as you did during LLC formation, conduct a name search on your Secretary of State's online business database to see if your desired name has already been used or not. Also, double-check with the United States Patent and Trademark Office (USPTO) for any trademark conflicts.
If you receive confirmation the entity name you want to use is available, you may consider paying for a name reservation to hold it. It prevents other businesses from claiming it and establishes your intentions for its use.
2. Approve a resolution for the LLC name change
If you're part of a multi-member LLC, check your LLC's operating agreement for any instructions to amend its name. A vote among the LLC owners may be necessary if there aren't any procedures for this process. If it passes, write up a resolution that summarizes the new amendment.
Typically, a resolution is a single-page document with the following information:
Company name
Date of passage
Descriptive title of the approved action
Details of action
Signatures of those agreeing to the resolution
3. File an amendment form for your articles of organization
You will need to file articles of amendment with the state of authorities in your company formation state and pay applicable fees. Depending on the state, this form is called Certificate of Change, Certificate of Amendment, or Articles of Amendment.
For example, in New York, you would submit a Certificate of Amendment to the Department of State. This form and several others related to amending an LLC are available online. But must be printed out, completed, and returned in the mail.
While New York only requires your company to amend its Articles of Organization to reflect changes to its name, other states may need more. Be sure to check with your Secretary of State or business attorney about these requirements.
4. Notify tax and business licensing agencies about the name change
Once you have successfully changed the name of your LLC, you have to update numerous government and business licensing agencies about it.
Failure to take this vital step can have tax consequences later down the road because your EIN (Employer Identification Number) and other state business licenses will not be able to attribute your liabilities or refunds accurately.
You can easily update this information with the IRS by checking the name change box on your filing. If you need to do this sooner, you can also send a copy of the amendment certificate and a letter explaining the name update request.
Similarly, you'll have to inform all state agencies. Procedures for updating this information can vary depending on the licensing body involved, so don't hesitate to call ahead to get instructions on how to do so.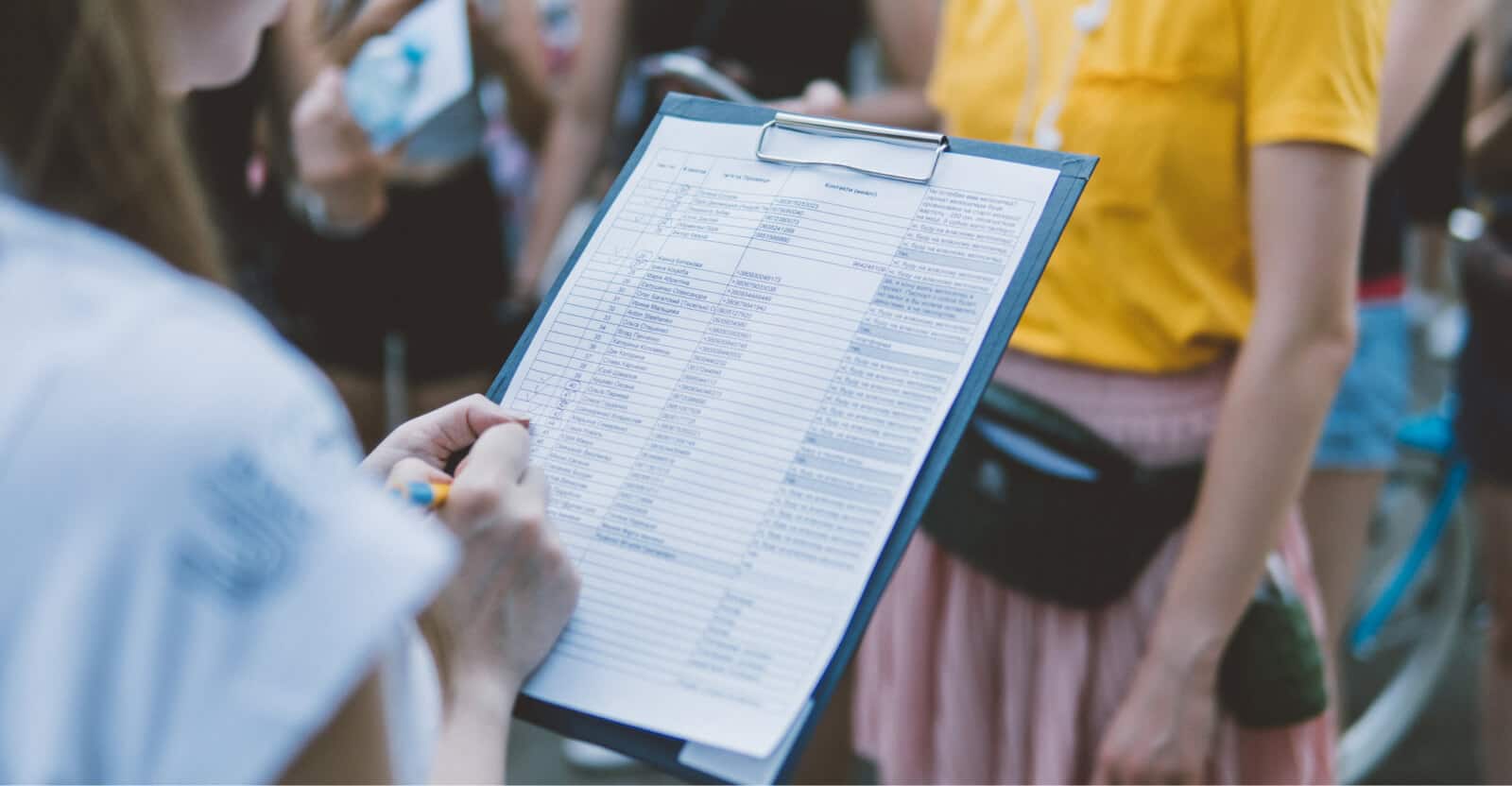 5. Change your business name on other documents and assets
After your LLC name change gets approved, you will need to create a quick checklist of all the other contacts, forms, and assets that need updating.
This includes vendors you do business with, as well as your customers and insurers. Everything that bears your old name will need to reflect your new one!
Here's a checklist to go through:
Documents including brochures, stationery, invoices, and other related forms
You registered agent
Website domain name, logo, and content
Physical signage
Business bank accounts, including credit cards, checking accounts, and tax returns
Business cards
Social media profiles
Online review sites
Contracts, including lease or service agreements
Also, ensure that your marketing material and overall strategy reflect your new identity.
Takeaways
LLC name changes are sometimes necessary because of business direction or expansion changes.
Do some research to determine if a DBA is preferable to registering a new business name for your company.
Ensure your new LLC name is available for use and reserve it to prevent other companies from claiming it.
You'll need to follow the state laws and procedures for changing a legal LLC name and take a vote among LLC members if there isn't a process in place.
Submit a Certificate of Amendment or similar form required by your state to change the name of your LLC.
Update your amended company name with tax authorities and business licensing agencies.
Create a list of additional areas requiring notification of your new name and begin updating.
FAQs about LLC name change
Here are some of the most common questions about changing the name of the LLC.
Advertisement
LLC Formation Service
LLC Formation: $39 + state fees
Pricing:
Turnaround Time:
Help & Support:
Customer Satisfaction:
Ease of use:
Best LLC Service 2023

Formed 1,000,000+ LLCs
$39 formation includes registered agent service
Fast formation & same day filing
Exceptional customer reviews

Last updated:
Dec 2023