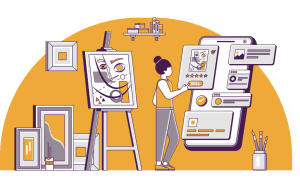 Entrepreneurship has expanded to the digital landscape in recent years, where online retail and e-commerce stores have become the new normal. You no longer need a physical space to have a new business since so many companies make money online. In fact, there are 7.9 million online retailers globally, 2.1 million of which are in the United States.
The best online businesses ideas offer accessibility and cater to a larger customer base that otherwise wouldn't have access to their products or services.
In fact, 84% of small businesses use at least one major digital platform like social media to provide customers with information.
Opting for an online business model can offer lower startup costs and fewer resources than traditional businesses for early-career entrepreneurs.
To get your foot in the door, we've compiled a guide full of innovative online business ideas.
1. Start a clothing line
Creating a unique clothing line is an excellent way to enter the e-commerce industry. Not all designers make their own items with a sewing machine; instead, they create beautiful designs printed on various clothing items, from T-shirts to socks.
What's needed to start: To get started, you can use popular custom clothing websites like Custom Ink and Printful, which offer a way to mock up your designs to see what they will look like on different clothing. Once you have your design down, you can order clothing in bulk to sell in your online store.
2. Dropshipping store
Instead of having an inventory of items at your home, consider a dropshipping business where you outsource product and shipment while sticking to the online part of the business.
What's amazing about the dropshipping business model is that you don't need a physical location for your inventory — meaning you can operate from anywhere as long as you have an eCommerce site.
What's needed to start: While there are no requirements to fulfill before setting up a dropshipping store, you'll need a supplier who provides the product you want to sell, packaging and shipping the items. The dropshipping app DSers can help you find the desired product that you know there will be a market for.
3. Subscription box provider
Some customers dread going to the store and prefer to get their products shipped directly to them, often monthly through a subscription box service.
Starting an online subscription box business is an excellent way to sell products that fall under the same theme, like the BarkBox subscription for dogs or the Ipsy subscription for beauty.
What's needed to start: The first step to creating your subscription box service is setting up a website before setting a price for your monthly subscription and making your first box. You don't need degrees or certifications to start this great online business idea, but a niche idea and some web development experience will set you apart from the rest.
4. Homemade shop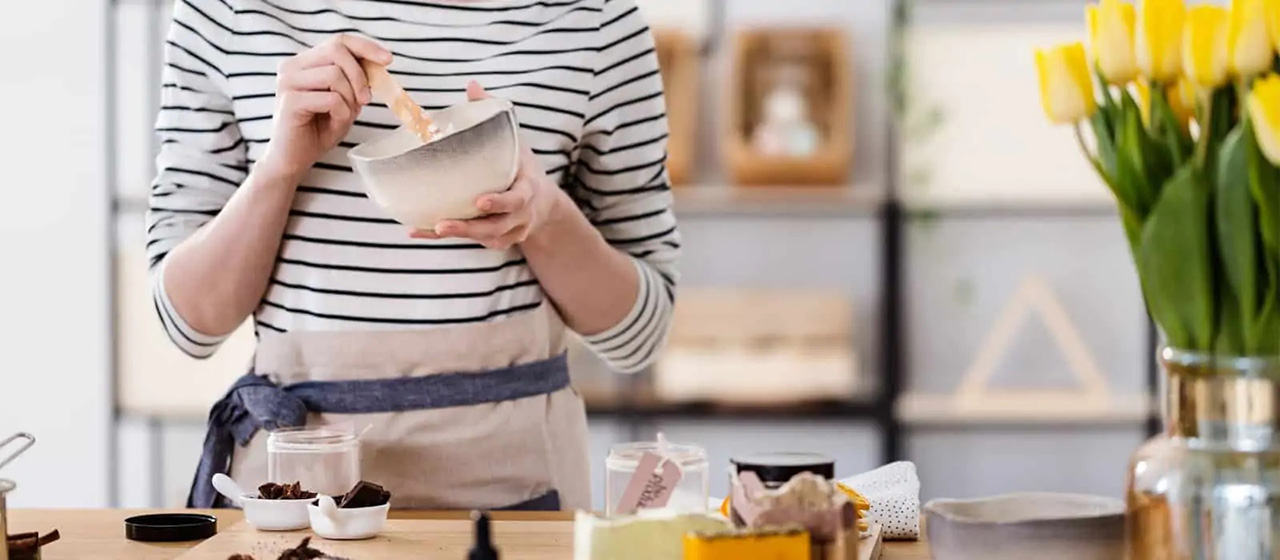 There's no doubt that organic and natural beauty products are a growing market. It makes a homemade beauty business an excellent alternative to the drugstore or high-end beauty products with ambiguous ingredients.
What's needed to start: Much like starting any business, you'll need to stock up on ingredients like shea butter, essential oils, and containers to sell your own products. It's also a great idea to set up shop on a platform like Etsy to make sure your customers can see your beauty products and read all the information about them before purchasing.
5. Mystery item store
Who doesn't love a good surprise? Setting up a store where customers are surprised by the mystery items they get is an excellent way to build anticipation with an innovative business model.
What's needed to start: All you need to start a mystery item store is a virtual storefront on an online marketplace where you can take orders and display information about your e-commerce business. The next order of business is stocking up on the actual mystery items like custom jewelry or a blind date with a book. Once you have your items, make sure to use packaging that disguises its contents.
6. Fulfilled by Amazon (FBA) shop
Starting a business where Amazon fulfills your items is similar to dropshipping in that a third party is doing the hard work of packaging and shipping your product. The FBA model is even simpler since the third party is already determined instead of you having to find it on your own.
What's needed to start: This business venture requires you to set up an Amazon account, find a product you want to sell, research and source the product, and finally set up your FBA shop. When finding where your products will come from, it's a good idea to test the item before sending it out to customers for the first few batches.
7. Sell art online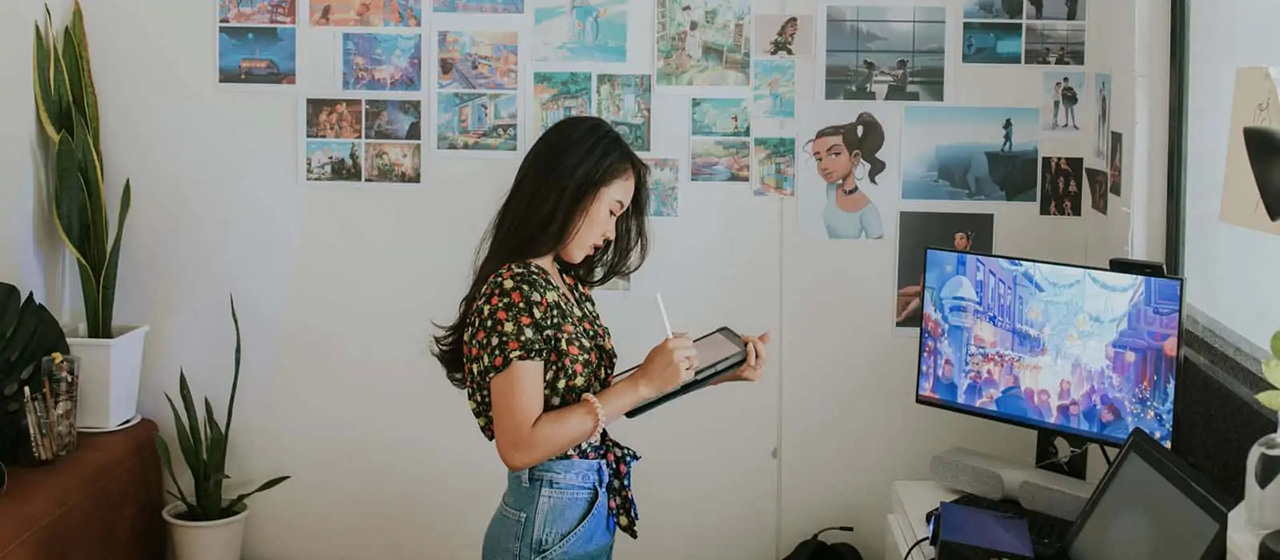 Selling meaningful artwork to those looking to add some decor to their space is an excellent way to profit off your hobbies or break into freelancing. Whether you simply collect art or make it by hand, selling it online is an excellent online business idea.
Paintings, music, photography, and designs are all art forms that are always in demand.
What's needed to start: To start selling art online, you'll likely need your own e-commerce website through platforms like Redbubble, Etsy, or Shopify. While you don't need a degree in art, experience in your craft is paramount. If you already have a collection of works, consider posting your creations to your website so customers can get a preview of your work.
8. Stock photographer
Being a photographer is a handy skill as you can pivot to various business models, whether portrait or stock photography. Selling your photos online on a stock photography website like Shutterstock or Getty Images will get your work out there.
What's needed to start: Like any photographer, you'll need a high-end camera and good photo editing software. Though you don't need a degree, learning the trade tricks can get you access to higher-paying opportunities.
9. Video production
Arguably the most popular video platform, YouTube is the place to start your career as a video producer, editor, or content creator. You could also offer your skills through tutorial videos online and ultimately monetize your videos through sponsorships on your YouTube channel once you obtain subscribers.
What's needed to start:
Many YouTubers will hire producers or editors to help them with their projects, so you'll need a video camera and reliable video editing software to get the job done. You can even start by offering your services on a freelance basis through
Fiverr
or seeing if agencies are hiring.
10. Beauty and fashion blogging
Many beauty and fashion bloggers start their blogs to create passive income through affiliate links from brand partners. Bloggers who use affiliate marketing gain a percentage of the sale if their customers click their link or use their code.
What's needed to start: Blogging doesn't require any certifications, but having a robust social media presence and knowledge of the blogging landscape will help you earn commission a lot faster. To start, find a brand looking for affiliate marketers because over 80% of advertisers run an affiliate program to engage their target audience.
11. Lead generation consultant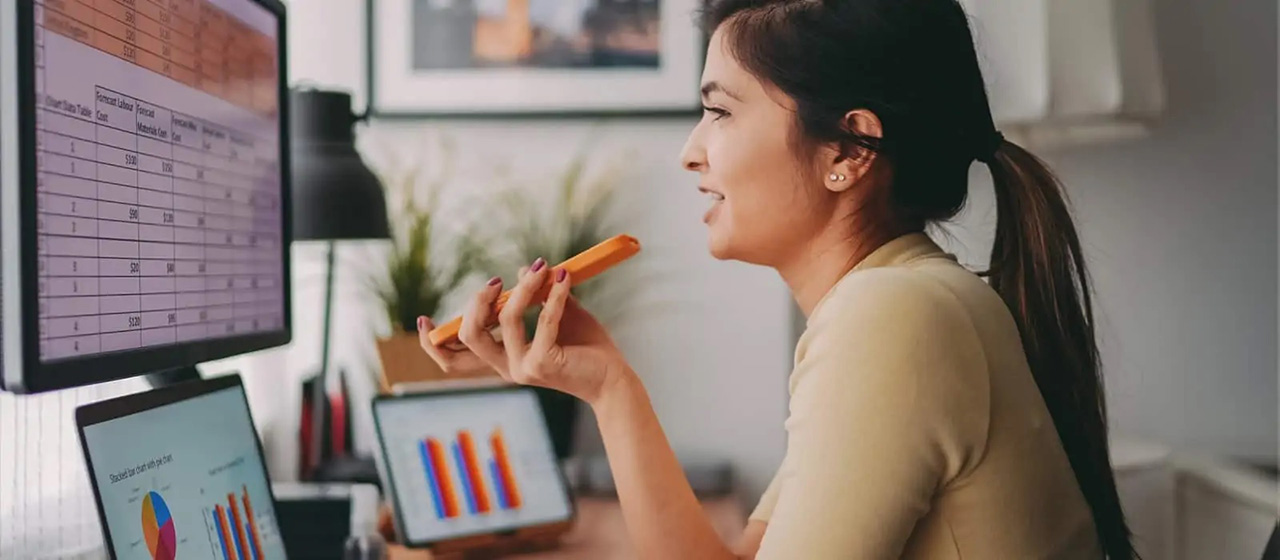 Lead generation is a digital marketing strategy that captures a potential customer's interest in your product to sell it to them potentially. Many companies will outsource lead generation services for their businesses regardless of the product.
There are two types of lead generation: inbound (SEO, social media, PPC) and outbound (cold calls, direct mail, advertising, and email marketing).
What's needed to start: A concrete understanding of the lead generation and its relation to marketing and advertising strategy is crucial for this role. You should also know how to analyze the performance of your lead-generating campaigns through metrics like return on investment, conversion rates, cost per lead, and win rates.
12. Freelance content curator
Help companies with their marketing efforts as content curator. This role primarily centers around finding industry-specific content to share on a blog or website in general. It can include but isn't limited to new research in the field, personal opinions, or expertise from professionals in the business.
What's needed to start: While a degree in marketing can certainly help, it by no means is required. Since this job is writing and research-heavy, it helps to have experience in those areas for a successful online business.
13. Freelance Facebook advertiser
The social media landscape has become populated with ads, especially on Facebook. Many businesses hire Facebook ad consultants to set up the automated process for them and analyze the effectiveness of their campaigns.
What's needed to start: Starting your career as a Facebook advertiser means learning the ins and outs of Facebook Business Manager and Ad Manager accounts, as well as learning how to set up Facebook ad campaigns and tracking their performance. There are plenty of online tutorials and courses you can take since these skills are in high demand.
14. Pay-per-click advertising consultant
Quantifying how effective an online advertisement is by the number of clicks it gets is called pay-per-click (PPC) advertising. By creating your own online consulting business, you can advertise your skills as a PPC specialist for hire. The company will pay you when the ad is clicked on because this ultimately increases website traffic.
What's needed to start: Offering your skills as a PPC consultant requires in-depth knowledge of keyword research, ad creation, tracking performance, conversion, and collaboration. There are plenty of certifications available on a variety of platforms like Google Adwords.
15. SEO consultant
Search engine optimization (SEO) is a useful skill that specialists can offer to businesses. You can advertise your skills to small businesses and companies looking to rank on the search engine results page. Just set up a personal website detailing your services, experience, and testimonials to appeal to customers.
What's needed to start: Knowledge of SEO and software used to optimize content is necessary to become a successful SEO specialist. While there aren't any requirements to become an SEO expert, it helps to have a degree in marketing or take an online course to understand the full scope of your work.
16. Presentation designer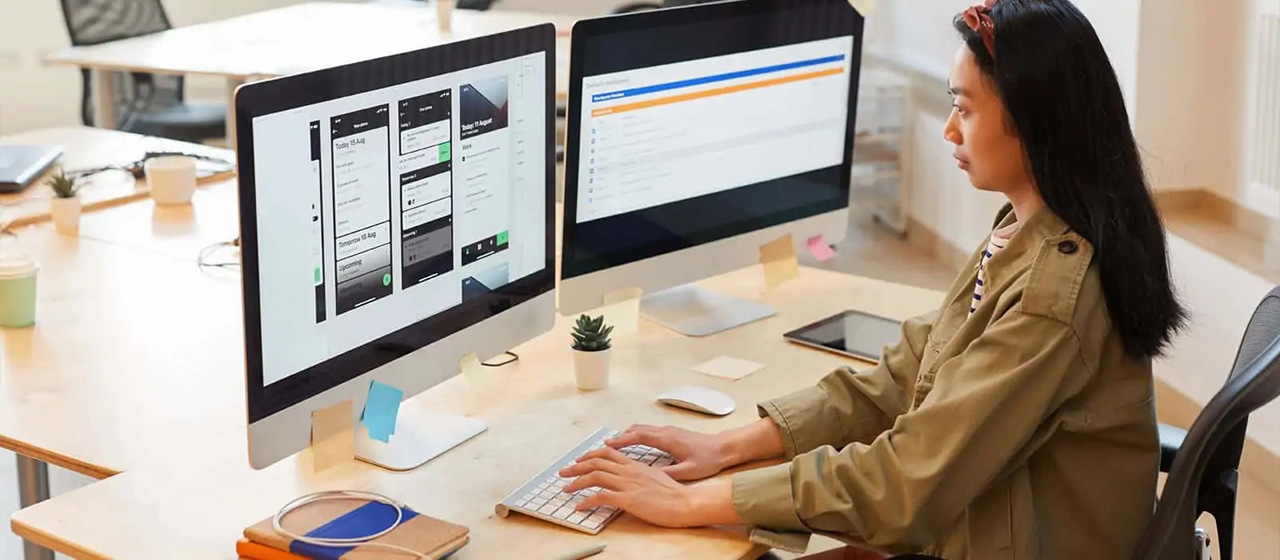 Presenting a slide deck to your peers requires aspects of design that some individuals outsource to presentation designers. Since it's a graphic design niche, those with skills in artistic or creative fields will be the perfect candidate for this online business idea.
What's needed to start: The first step to becoming a successful presentation designer is understanding the visual principles of design in programs like Keynote, PowerPoint, or Canva. Then you can set up your portfolio online with examples of your work to market to potential clients.
17. Market research
Market research analysts study the market to address a customer's need to find a product or service. A huge part of this role is determining whether or not there's a need for a certain product in the market.
What's needed to start: Market research can be done on a freelance or consultancy basis, but you'll likely need a degree in market research, marketing, or other research-based liberal arts study. There are also many online courses you can take in marketing, mathematics, or computer science to increase your credibility before starting your own business.
18. Online tutoring
People are always looking to learn new skills or disciplines, so you should definitely consider starting an online tutoring business if you have expertise in something. It can be in the format of group online classes or one-on-one classes with just one student at a time. Make sure to market yourself on your social media channels, on your website, and anywhere else you think you may find potential students.
What's needed to start:
To start an online tutoring business, you'll need expert knowledge in a field and access to a video conferencing application like
Zoom
or
Google Meet
. You may even find creating customized worksheets or workbooks is another way to sell products that you can use in your tutoring sessions.
19. Podcasting
Podcasts have grown in popularity in recent years, given their accessible format and various topics they cover. If you have a niche idea you want to talk about regularly, consider a monetized podcast with sponsorships or affiliate marketing to make a profit. You can also release episodes early for a special price on websites like Patreon and slowly increase the price for each podcast download.
What's needed to start:
To start your own podcast, you'll need to find a hosting site like
Anchor
. Once you've set up your hosting account, you'll need a microphone and headphones to record as well as audio editing software. When your episodes are ready to upload, make sure, you have an engaging logo, descriptions for your podcast and each episode, and a robust marketing plan to spread the word.
20. Social media influencer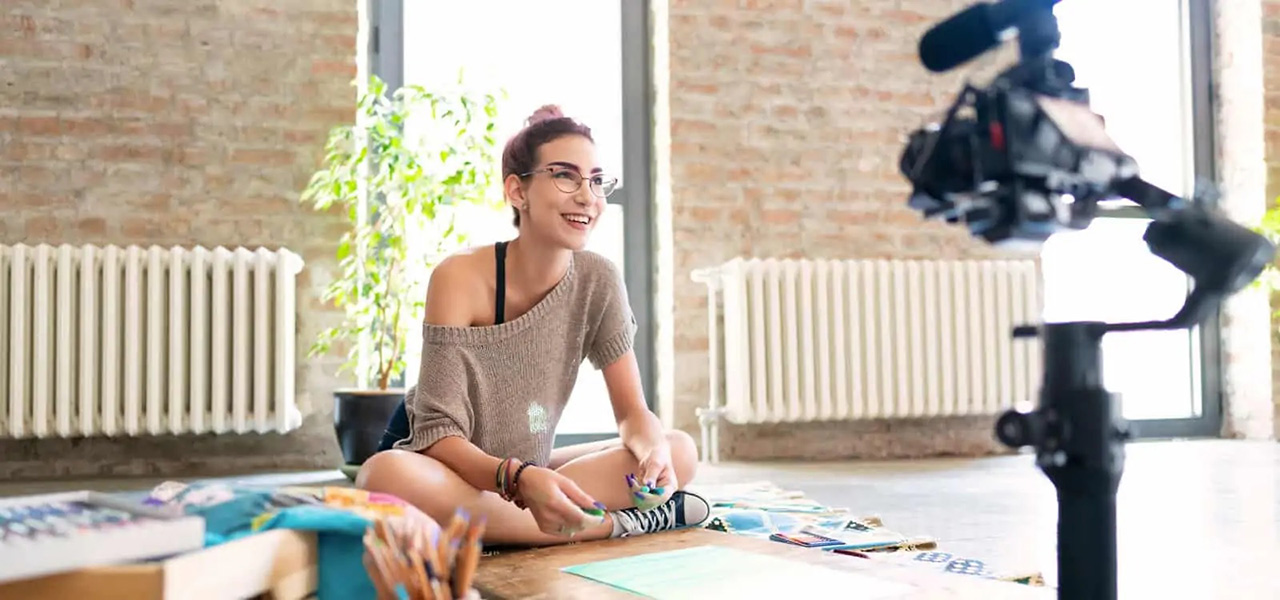 If you have a significant following on your social media channels, you may want to consider becoming a social media influencer. Ensure you post regularly and have marketing campaigns with companies that offer products or services relevant to your audience. Once they purchase a product or service through your affiliate link or code, you can get a commission from the sale.
What's needed to start: Social media influencers should be on as many social media platforms as possible with high engagement and lots of posts to make sure the algorithm works in your favor. While there aren't specific requirements to become a social media influencer, it helps to have a professional camera or editing software for photos and videos you post online.
21. Health and nutrition consulting
Offer your skills as a nutritionist by creating your own online nutrition and diet consultancy. Clients can book appointments with you online or through a video conferencing platform like Zoom to discuss their diet, nutrition, and overall goals. Nutritionists' main responsibilities are educating and advising clients on living healthier life through their food choices.
What's needed to start:
Becoming a registered nutritionist requires up to a master's degree in a health field, but regular nutritionists can operate without a
license
or degree — all you need is a website displaying your services, prices, and customer testimonials. Note that you can offer your skills to healthy overall clients, whereas clients with more serious conditions like heart disease would be better off with a registered dietician.
22. Website design services
Almost every person and business have a website, so the demand for website design services is always there. Instead of waiting for customers to request a website, you can design website themes and sell them online. Be sure to post your skills, services, and previous work to your website to show customers what you're capable of.
What's needed to start: Expertise in website design and coding in HTML is necessary to design a beautiful website for your clients. A degree in web development can come in handy, but you can take plenty of online courses that cover the necessary skills. You can even obtain certifications that you can post to your website or resume to show your credibility.
23. Software as a Service (SaaS) developer
Creating software and selling it via subscription license is a profitable online business idea since there's a high market demand for such software. It's more convenient than selling traditional software because there's no need for a physical storefront.
What's needed to start: You'll need a reliable application like Amazon Web Services for cloud services to develop your SaaS. Like app development, knowledge of a programming language to create your software is also a skill you'll need. Once you've created your software, you can sell it online to customers.
24. Freelance writer or proofreader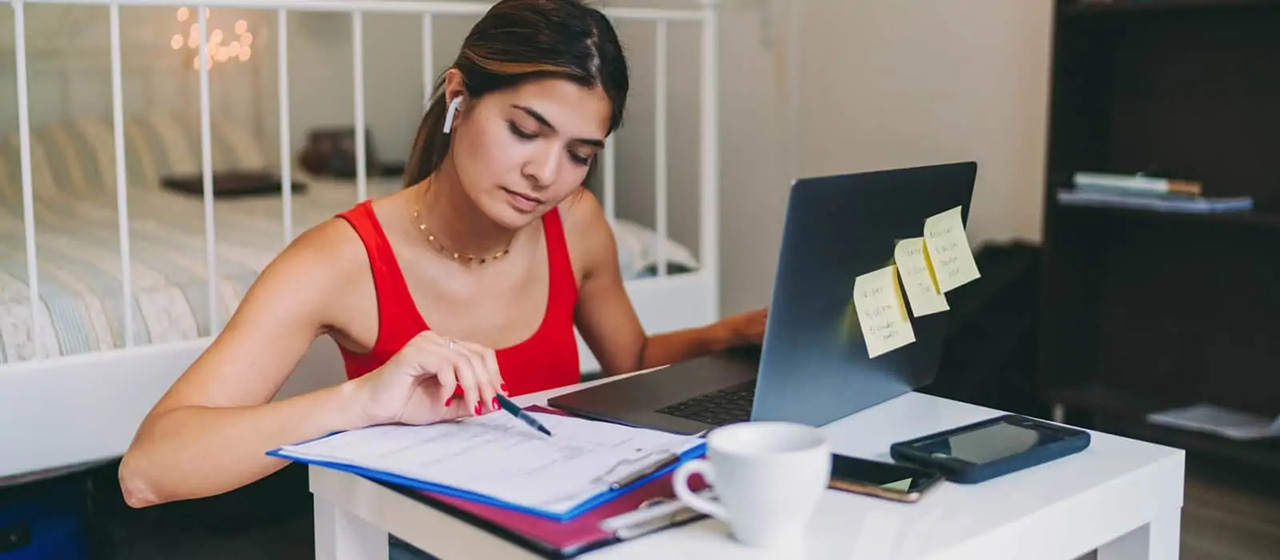 Get paid to write articles and other content as a freelance writer or proofreader. Strong writing skills can be used as websites always look for content writers to bring interesting ideas to life. You could also focus on a specific niche like film or book reviews, cultural criticism, or traditional news.
What's needed to start: While a degree in English or another liberal art discipline is helpful, anyone can be a freelance writer. All you need is a website that serves as a digital portfolio to show your work and the services you offer. Skills like writing, editing, proofreading, and research are integral to this role.
25. Foreign language expert
Knowing more than one language is a beneficial skill that you can use in various ways, two of which being a foreign language teacher or translator. Offering your services as a foreign language teacher or translator to help students learn a language or translate on behalf of organizations is an excellent online business idea that you can conduct through a video conferencing program.
What's needed to start: The first order of business would be setting up your own website where you can post any certifications or degrees you may have. Being fluent in reading, writing, and speaking a foreign language is a must-have for this role.
26. 3D printing provider
3D printers have the unique ability to create three-dimensional objects from a digital file. While the price for this type of printer can range from a few hundred to a few thousand dollars, many customers are looking for businesses that can 3D print items for them without spending a lot of money themselves.
What's needed to start:
To start your 3D printing business, you'll need the printer itself, a computer, base materials like polylactic acid (PLA), and acrylonitrile butadiene styrene (ABS), and a slicer. Once you have your materials, you can start printing items to sell on
eBay
like Nerf gun accessories, customized earplugs, architecture models, or even movie-grade props, to name a few.
27. Webinar creator
Web conferencing or webinars are an excellent way to communicate important messages to the masses online. If you have highly sought-after information, offering paid webinars for your knowledge is a surefire business idea.
What's needed to start: All you need to start your webinar is a high-speed internet connection, a computer, and a hosting platform like Zoom, Skype, or GoToWebinar. Once you have a game plan for how you'll share your knowledge, you can spread the word about your expertise.
28. Develop and sell Chrome extensions
If you have coding knowledge under your belt, developing a Google Chrome extension is an excellent way to monetize your skills. Google's browser customization option allows users to add extensions for specific functions, like finding email addresses or analyzing articles for search engine optimization.
You can then sell them online on the Chrome extension web store as a profitable online business.
What's needed to start: There aren't any specific credentials for building a Chrome extension, but in-depth knowledge of HTML, CSS, and JavaScript is needed. Since there's coding involved, you'll also need access to a computer. Make sure to have a unique idea for your extension, so it stands out in the extension web store.
29. Food blogger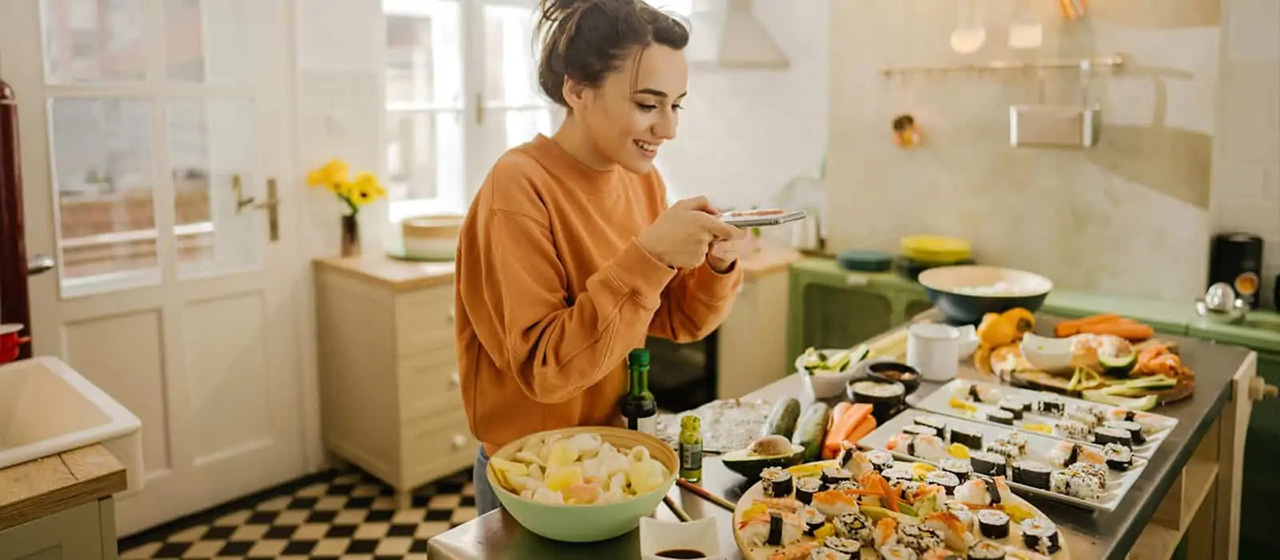 Food and personal finance bloggers make the most income in comparison to other blogging niches. Food bloggers make most of their income from advertisements and affiliate marketing. However, you can also sell recipes and cookbooks to widen the breadth of your products. If you like to whip things up in the kitchen, you should definitely share your creations online to garner a following.
What's needed to start: All you need to start a food blog is some killer recipes, a blogging website like WordPress, and the desire to create engaging content for your readers. Since food bloggers post images of their creations alongside their recipes, it might be in your best interest to purchase a professional camera.
30. Personal training businesses
Personal trainers do much more than encourage clients to work out; they sell their own workout programs and meal plans and even host virtual workout classes. Many personal trainers have clients while also maintaining a career as health influencers on social media, generating most of their income. Having a website with all your offerings will entice customers to improve their lifestyles.
What's needed to start:
Becoming a personal trainer doesn't require certification, but it helps to have experience in fitness instruction. However, to increase credibility, it's in your best interest to obtain a
certificate or diploma
in exercise instruction. Once you have all the products or services you want to sell, make sure to create your own website to advertise your skills.
31. Create and sell royalty-free music
Creating and selling royalty-free music is an excellent way to put audio engineering skills to good use. When you're not making music for clients, you can upload your creations online for YouTubers or content creators to purchase. There are plenty of sites where you can upload royalty-free music like Bensound, PremiumBeat, and Epidemic Sound.
What's needed to start: There's no need to purchase all kinds of instruments — you can channel your inner DJ with online software to create music. To start making music, you'll need some headphones, a computer, music production knowledge, and some software to bring your melodies to fruition. Once your music is ready to release, you can sell it online for customers to buy.
32. Graphic design consultancy
Every business wants to catch the attention of customers with aesthetically pleasing visuals. Outsourcing your skills as a graphic designer is an excellent online business idea to make your own graphic design firm.
Many designers who previously worked at an agency will often become their own firm or operate as freelancers to have a flexible schedule and more freedom.
What's needed to start: Proficiency in the Adobe Creative Suite programs like Photoshop and Illustrator are essential for this role. You can gain certifications online, get a degree in fine arts, or simply practice to show customers you're a talented designer. Make sure to showcase your work on your website along with the services you plan to offer.
33. White hat hacking business
Hackers who test an organization's security systems for malware and cybercriminals are called white hat hackers. What's referred to as "ethical hacking" is the main responsibility of a white hat hacker, as they're testing the functionality and protection of companies' cybersecurity efforts. Creating your own online business where you offer white hat hacking services to businesses is an excellent way to monetize your skills.
What's needed to start:
Knowledge of information technology is a must-have to become a white hat hacker. It also helps to have experience in cybersecurity or a
Certified Ethical Hacker
certificate from the EC-Council. Once you have the skills you need, you can offer your services to app and website developers and start your white hat hacking business.
What kind of online business is the most profitable?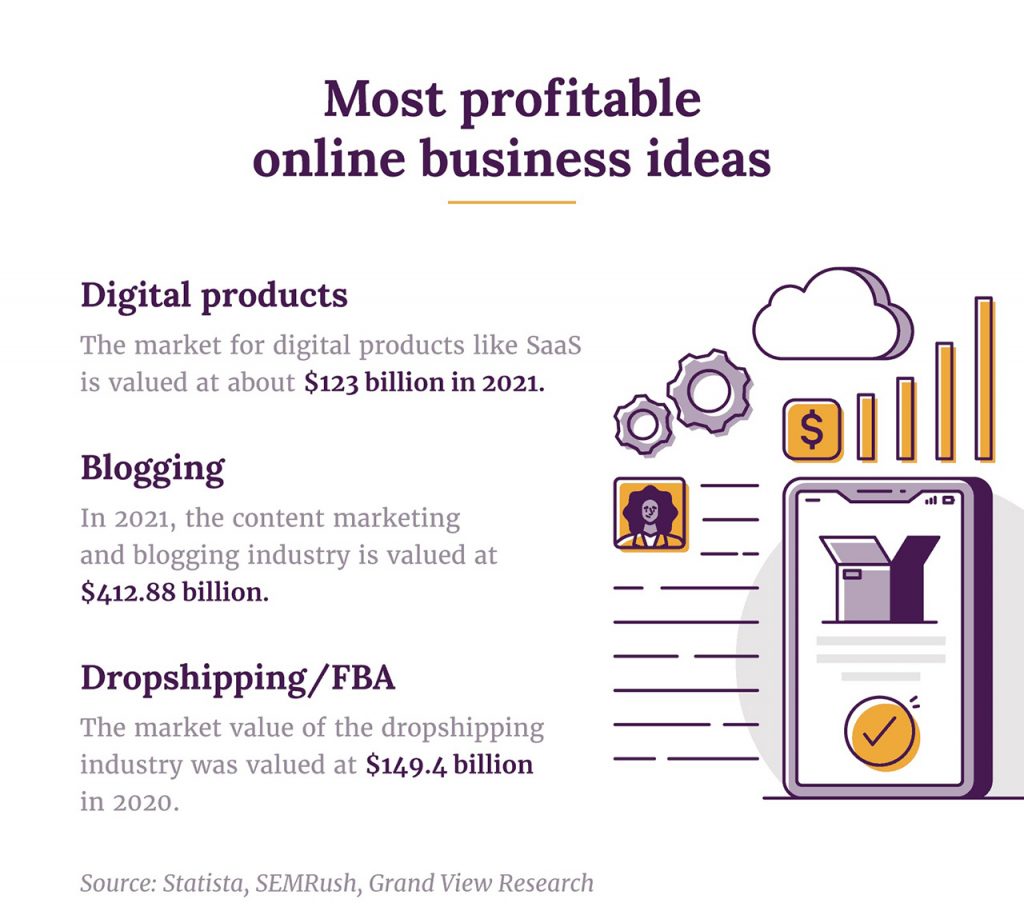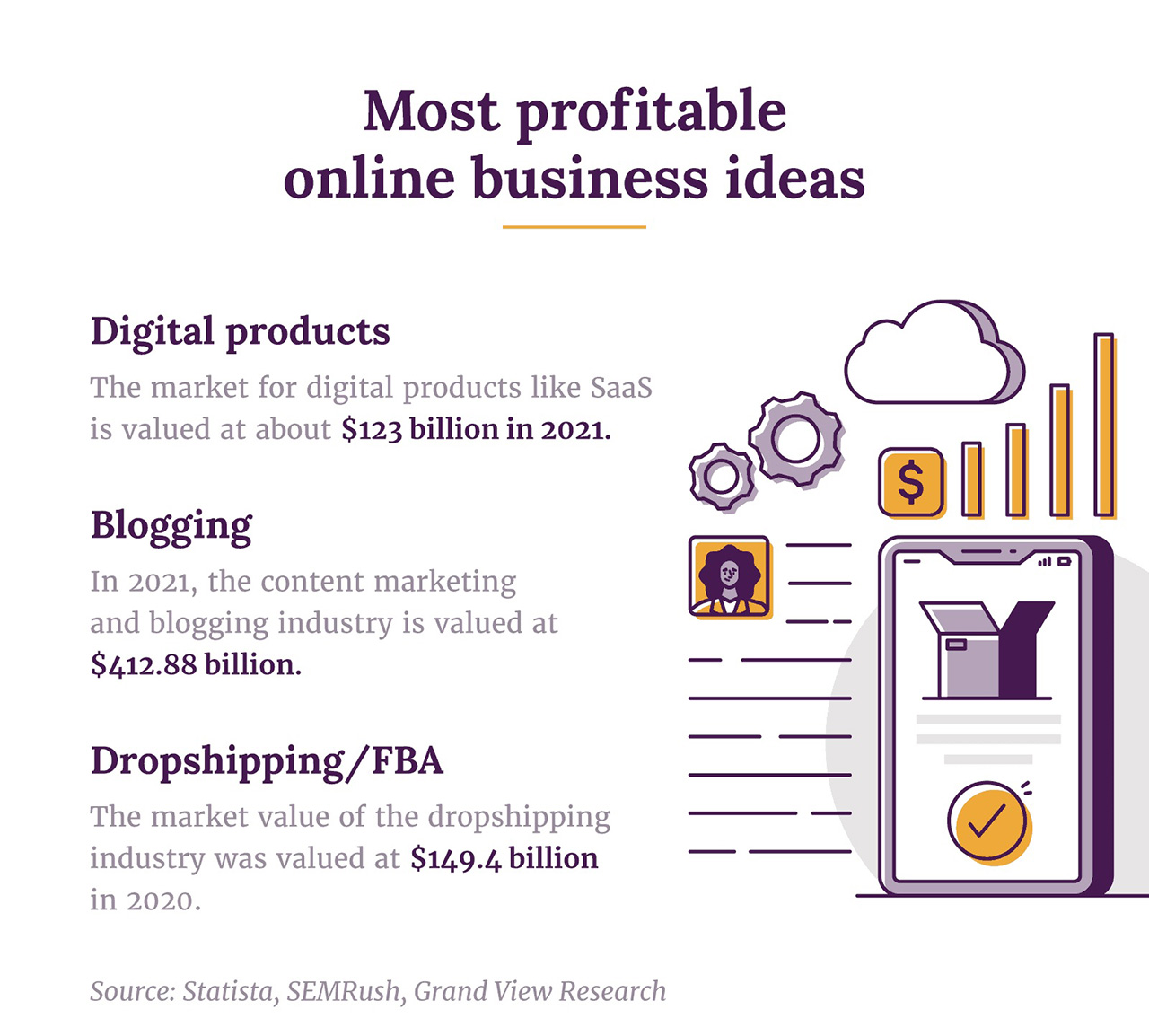 E-commerce of digital products like SaaS is a popular online business format, so it's likely the most profitable of the online businesses since you're selling products and services. The market for SaaS is valued at $123 billion, so it's definitely worth exploring as an online business idea. 
Blogging is also a lucrative online business, given there are so many opportunities for streams of income like affiliate marketing, advertisements, and selling products like recipes or workout plans. The content marketing and blogging industry is said to be valued at $412.88 billion. 
Last but not least, dropshipping and FBA are highly profitable business models because of the upselling aspect. Buying products cheaply from wholesale sellers allows you to sell them for a higher price on online marketplaces like Amazon. The market value of the dropshipping industry was valued at $149.4 billion in 2020. 
What is the cheapest online business to start?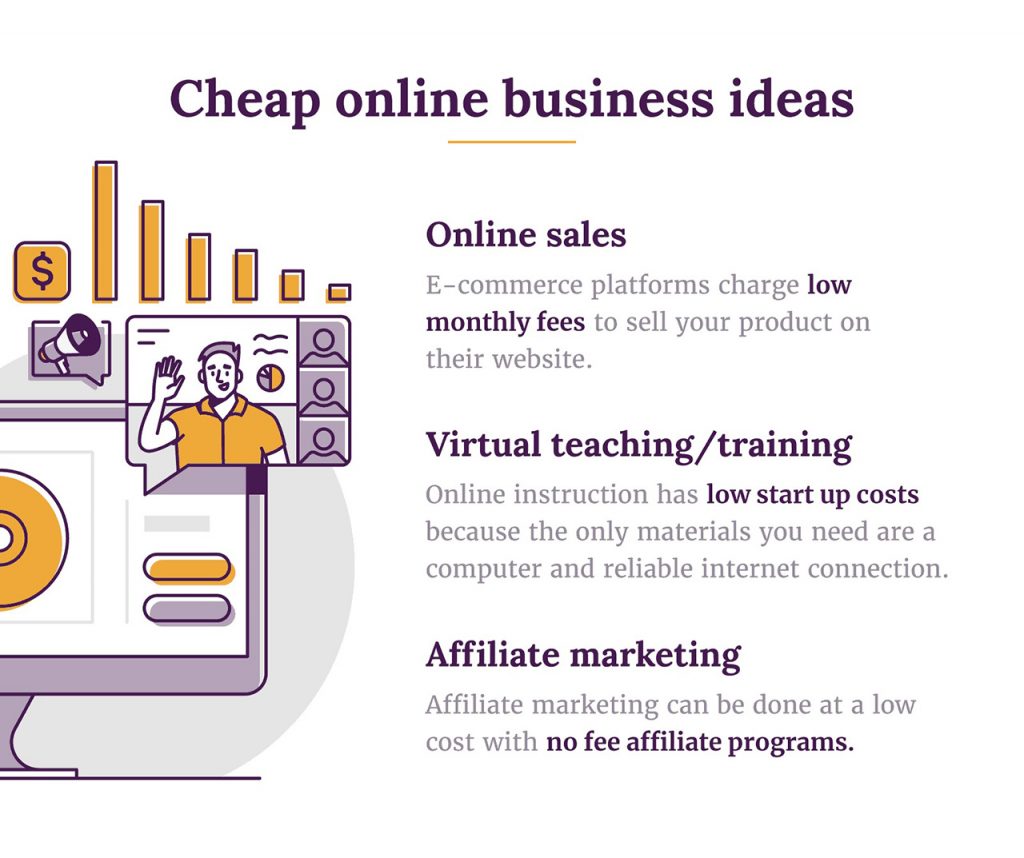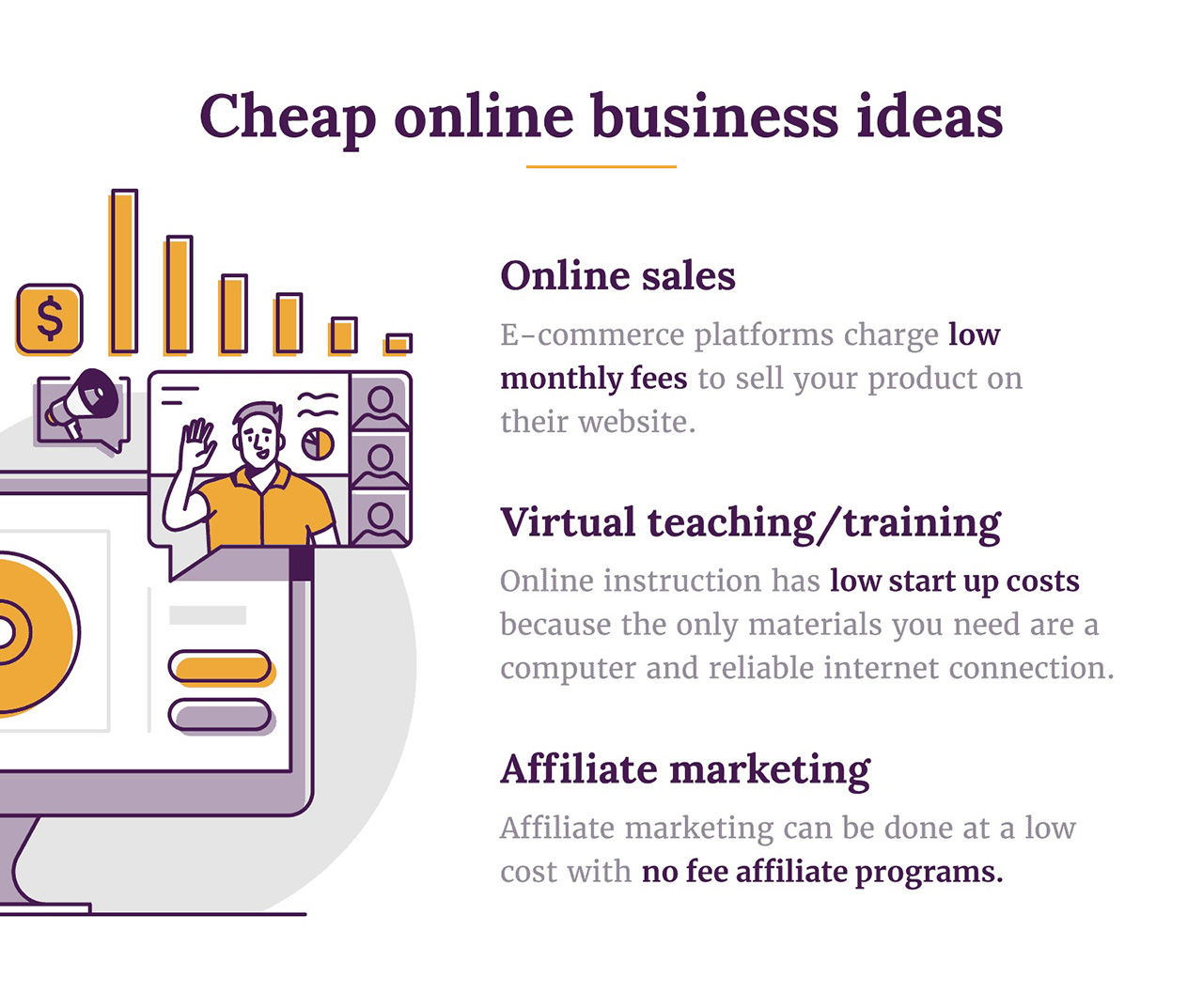 Business ideas with low startup costs are the most appealing since they're accessible for those with all income levels. Buying expensive equipment or going back to school for a degree can put you in debt before you even get to break even.
Online sales have the lowest startup costs, but that depends on what you're selling. Creating homemade beauty products or selling mystery items have meager startup costs, so you can easily break even after buying the items you need to put your product together. E-commerce platforms charge low monthly fees to sell your product on their website.
Virtual teaching or training businesses also have seemingly no barrier to entry except having a computer and high-speed internet. Webinar creators, personal trainers, and any sort of online instruction is a great way to share your knowledge and get paid for it.
Advertising products on social media through affiliate marketing is another lucrative online business with minimal startup costs. Since most of it's done through social media, you don't have to spend very much out of pocket. You can do affiliate marketing at a low cost with no fee affiliate programs.