A business name is more than just a formality or legality. It's your brand and your chance to tell your potential customers who you are!
Building a business takes courage and a lot of hard work. Spending time, in the beginning, to nail down your company name can make subsequent business-building easier.
Having a brandable and memorable name matters because consumers take just seven seconds to form an opinion about a company. So you've got to make a fabulous first impression!
This guide explains how to snatch a short business name for your small business and officially register it with the state authorities.
Step 1: Decide how you will register your business name
Determining the best way to register your new business means you'll need to consider several things:
Where your company will operate
How many owners it will have
How much legal protection you'll need
Be sure to give this some serious thought and do your homework. Although it's possible to change your business name registration, it takes time, and you'll have to cough up more money.
Once you've zeroed in on your business needs, you'll have three registration options:
Register a business entity structure such as a limited liability company (LLC) or corporation
File for a "doing business as" (DBA), also called trade name, fictitious, or assumed name
Register a business name as a trademark or service mark
Getting incorporated to register a business name
Establishing a business structure such as a corporation or LLC comes with benefits like limited personal liability and tax savings. While both assume certain maintenance costs and require more administrative work than sole proprietorships, it's worth the investment in the long run.
Registering an LLC business name
The process to register your LLC business name is pretty straightforward. Although each state has its requirements for company formation, you'll generally need to:
Select the state that your business will be registered in
Choose an available name that meets your state's naming rules
Appoint a registered agent
File the application, which is usually called the Articles of Organization or Certificate of Organization
Pay the state filing fees
Draft an LLC operating agreement
Open a business bank account
File for DBA to register a business name
When you want to use a name that's different from your legal business name, you'll need to register a "doing business as" (DBA) name.
In some states, a DBA might be called a fictitious name, assumed, or trade name.
While registering a DBA name isn't the same as forming an LLC or corporation, it does mean you'll have exclusive rights to the name. And that might make sense if:
Your legal name is vague, and you need a more descriptive option
You have multiple product or service offerings that you want to differentiate
You're a sole proprietor who doesn't want to use their full name as their business name
Either way, recording your DBA name with the state gives you more freedom on what you call your business.
Step 2: Research business name availability online
Once you've decided to register your business as an entity or just get a DBA, you'll need to complete a name search online to check that the name isn't already being used.
Most Secretary of State websites have a robust search tool you can use for free. For example, in Florida, you can search by entity or trademark name.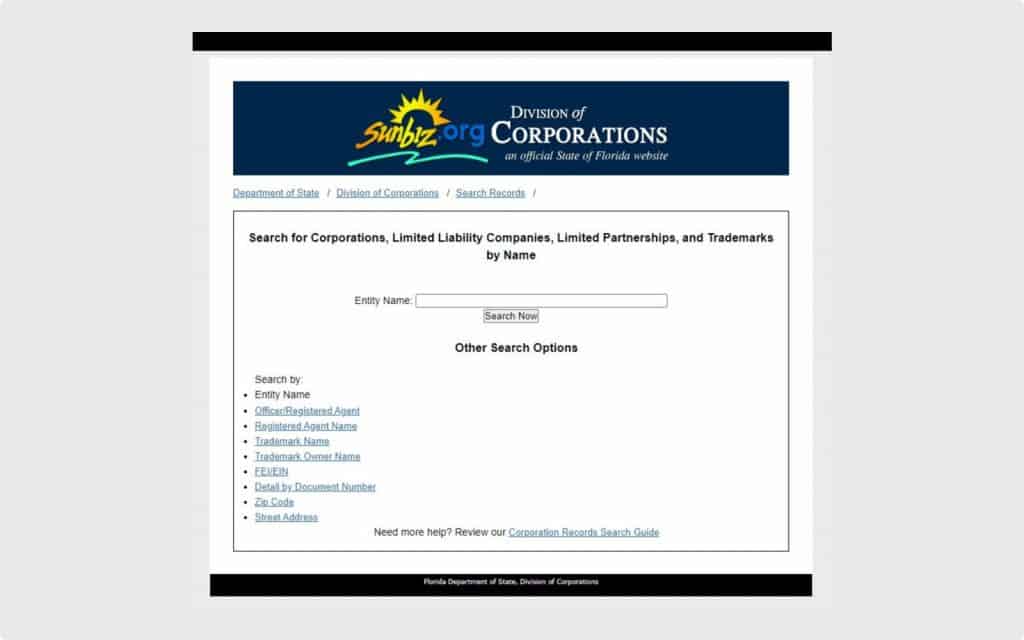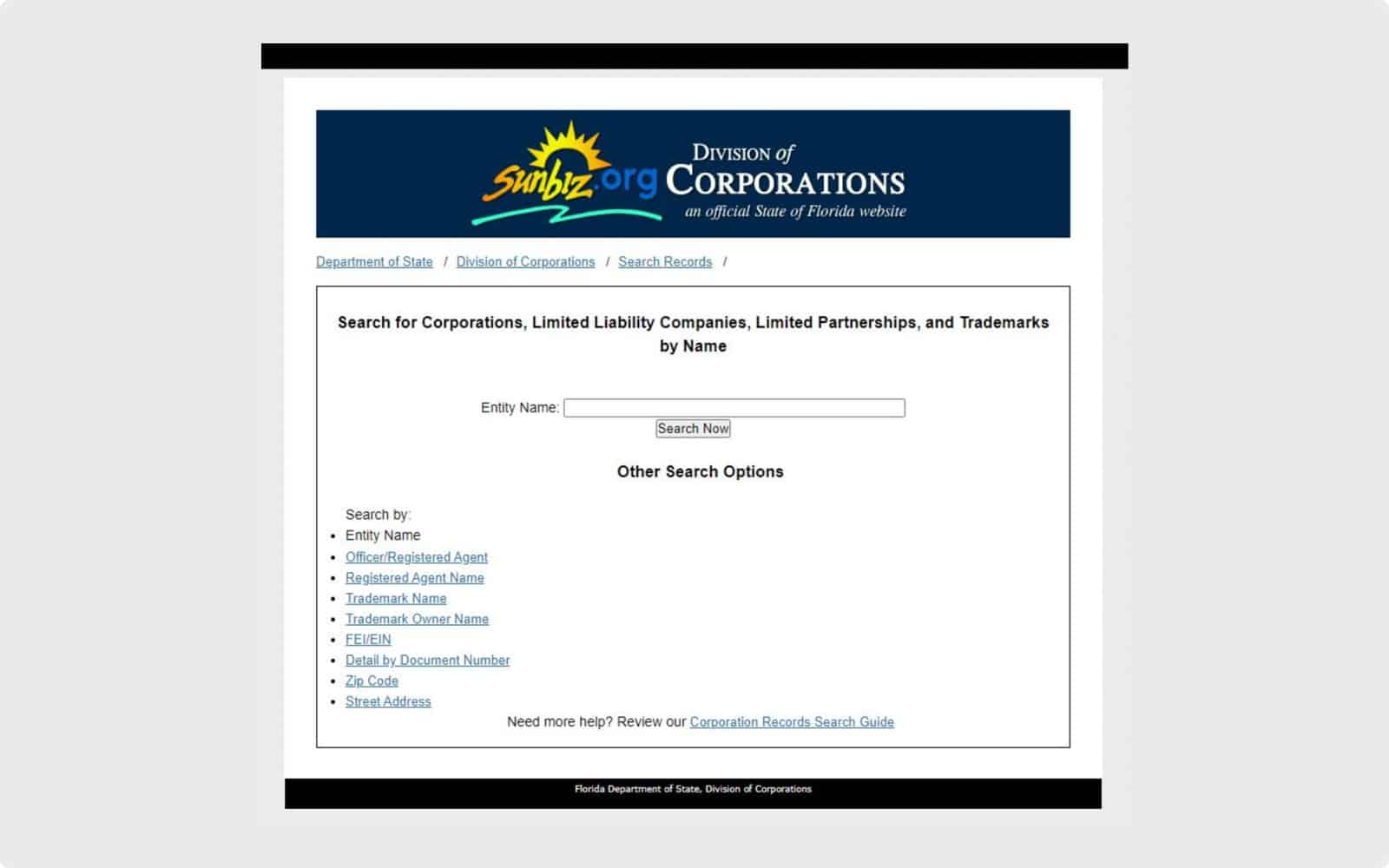 Occasionally, name registration is done at the local level, so you may need to check with your local county clerk's office or city hall for business name availability.
Even if you don't plan to launch a website right away, you may still want to check if your preferred domain name is available.
Step 3: Reserve a business name with a state agency
If your business name is available in your state and you're ready to file your company formation documents or your DBA name, great! You'll want to apply immediately to snag your name and get your business up and running.
But perhaps you're not ready to make it official because you need to appoint your registered agent or figure out some other operational deets.
In that case, you'll want to reserve your business name to prevent another business from registering it.
Generally, a name reservation isn't mandatory to start a new company or file a DBA name. Reserving a name is best when you're not ready to form your business immediately.
Fortunately, it won't break the bank to reserve a name.
States generally charge between $5 and $25 to hold a business name for anywhere from 30 to 120 days. And if you need more time, you can usually renew the reservation by completing another request and paying the same fee again.
Step 4: Consider registering a trademark or service mark
Trademark registration is available in most states and at the national level through the United States Patent and Trademark Office.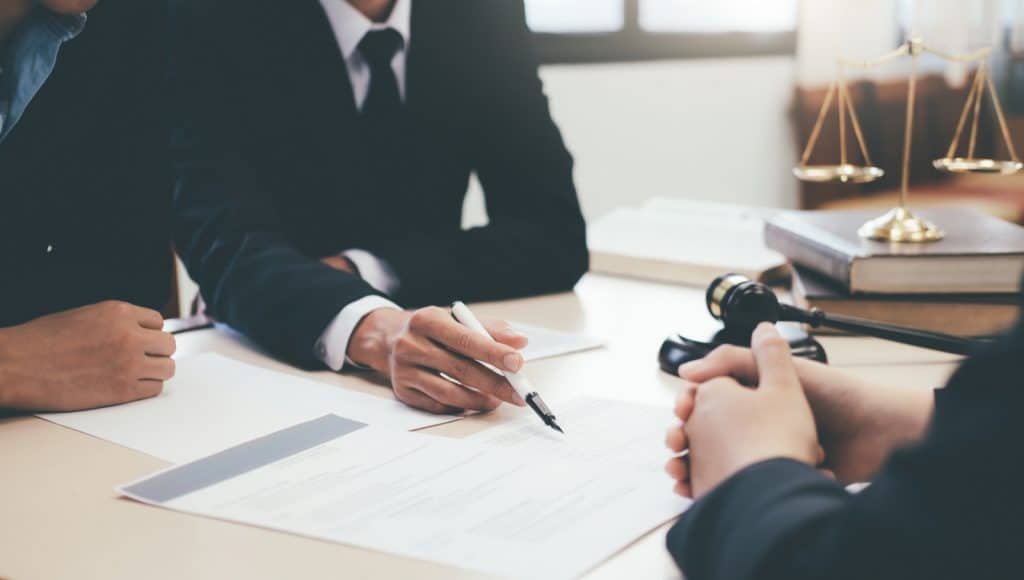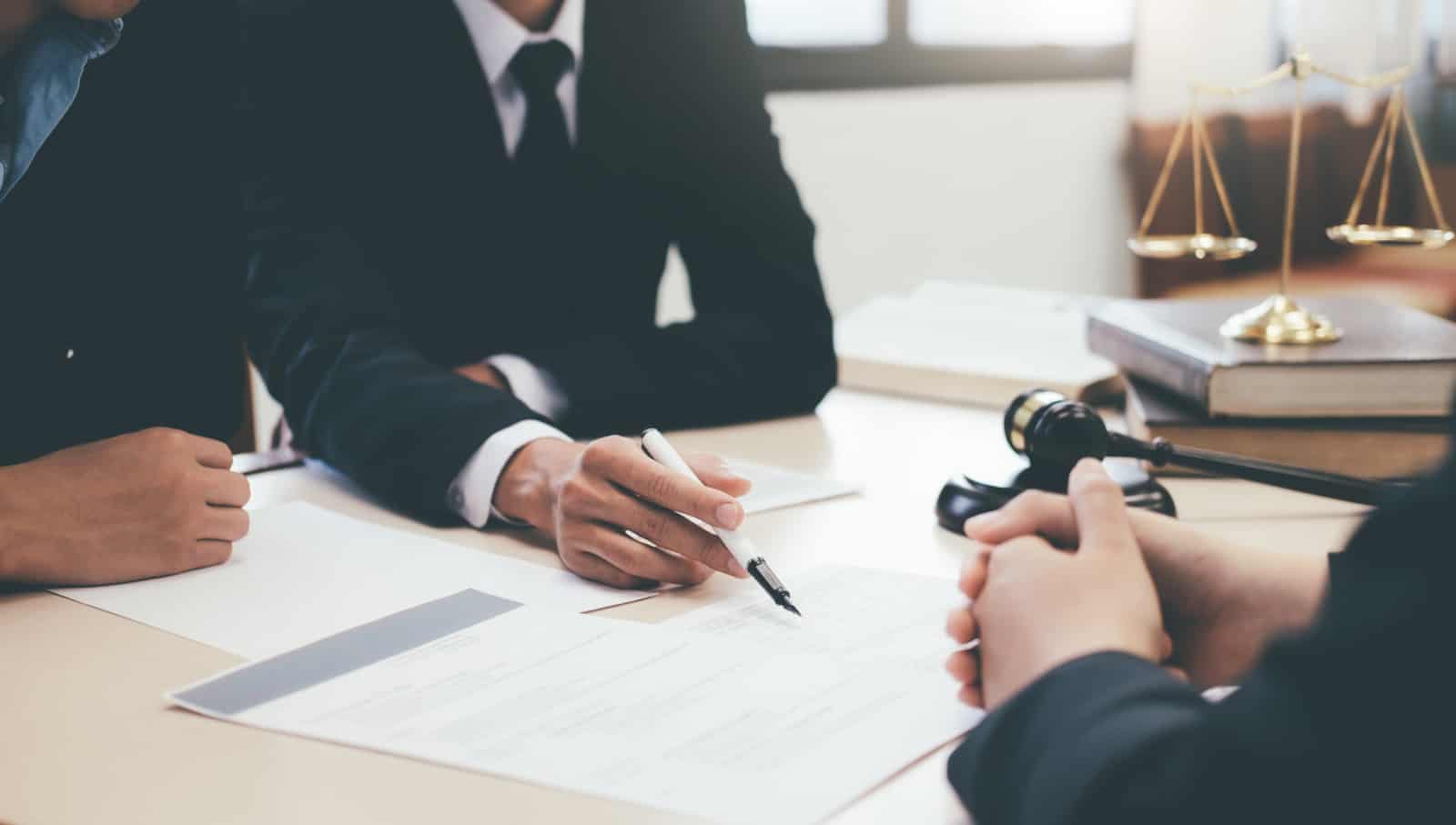 Although a federal trademark provides protection in all 50 states, it's more expensive than registering on a state level.
Conclusion
Forming an LLC or corporation is the fastest way to get your business name registered in your state. But trademarks and "doing business as" names can be used if you operate as a sole proprietor.
And regardless of which method you choose, recording your company's name provides benefits that can help your company grow and protect it from competitors.
FAQs about registering a business name
Answers to the most common questions entrepreneurs have about business name registrations.
Advertisement
LLC Formation Service
LLC Formation: $39 + state fees
Pricing:
Turnaround Time:
Help & Support:
Customer Satisfaction:
Ease of use:
Best LLC Service 2023

Formed 1,000,000+ LLCs
$39 formation includes registered agent service
Fast formation & same day filing
Exceptional customer reviews

Last updated:
Sep 2023