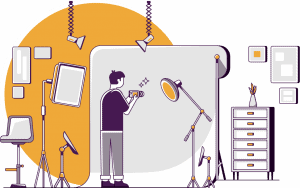 Do you want to make a full-time living as a professional photographer?
In this guide, we'll cover everything that you need to know to turn your passion into a thriving photography business.
All this will help you avoid common mistakes newbie photographers make due to their lack of business experience.
Ready to learn how to start a photography business in 2021? Here's an overview:
Table of contents
---
Let's dive in!

Last updated:
Mar 2023
Start your LLC the easy way
Forming your LLC is a checkbox that needs to be ticked. Easy, fast and worry-free. We reviewed the 13 most popular LLC formation services to figure out who truly understands what new founders need. Our recommendation:
LLC Formation: $39 + state fees
Pricing:
Turnaround Time:
Help & Support:
Customer Satisfaction:
Ease of use:
Best LLC Service 2022

Formed 1,000,000+ LLCs
$39 formation includes registered agent service
Fast formation & same day filing
Exceptional customer reviews

Last updated:
Mar 2023
The pros and cons of starting a photography business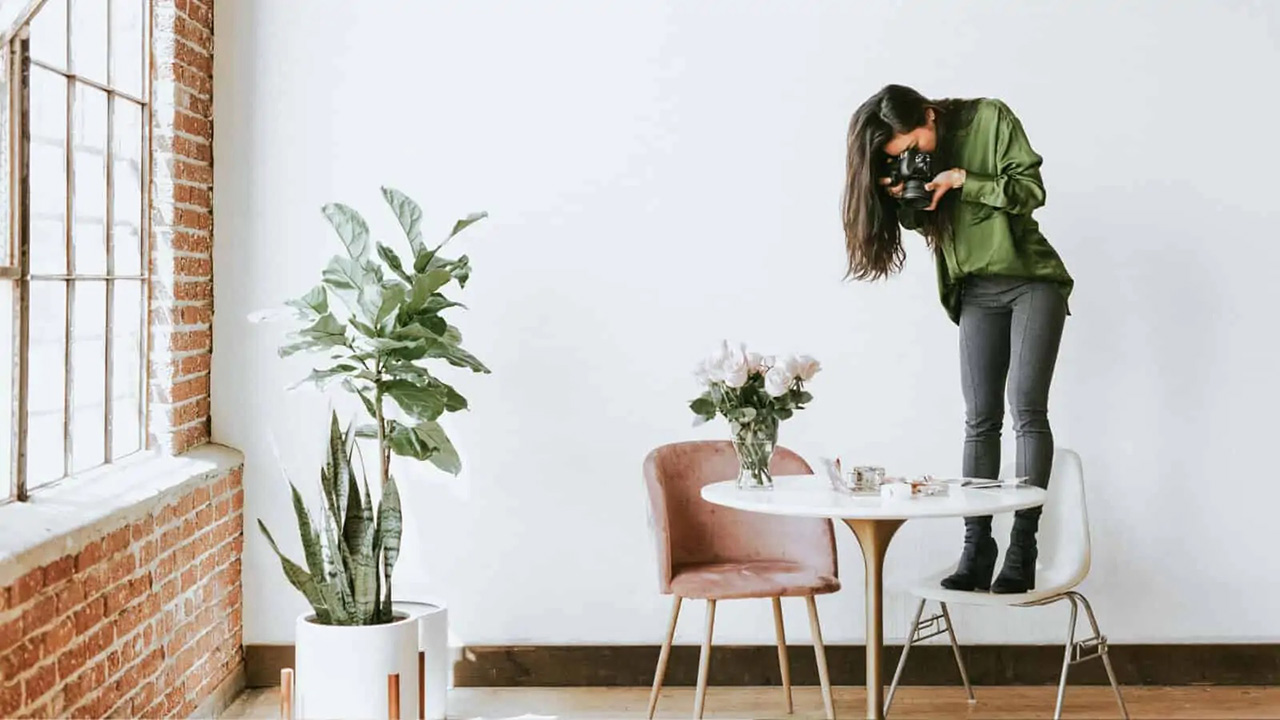 Being a professional photographer may seem like a dream creed. But are you sure that you know what you are getting into?
Before we get into the nitty-gritty of starting a photography business, let's take a closer look at the pros and cons of running this type of business. Here's a quick reality check for you.
Pros
Low startup costs. You can start with a few thousand dollars.
Flexible work hours. Set your own schedule — work part-time or full-time.
Start early. You can begin as early as adolescence.
Following your passion. You get to spend most of your time taking photos and editing them.
Cons
High competition. A low barrier to entry means that there's a ton of competition.
Unsociable work hours. Your busiest days — holidays, weekends — might interfere with your social life.
The feast and famine cycle. During the first year, you may face times where you have so little work that the income isn't enough to pay your bills. Make sure that you have enough savings to survive them.
Now that you understand the pros and cons of starting a photography business, let's go through everything that you need to do to launch one.
1. Decide on your photography business niche
When you try to appeal to everyone, you end up appealing to no one.
That's why it's so important to pick a niche and then work to become one of the top photographers in it.
Also, make sure to mention your niche in your business name. This will capture the attention of potential clients and help them immediately understand what you do.
Let's take a look at the different photography niches that you can specialize in:
Wedding photographer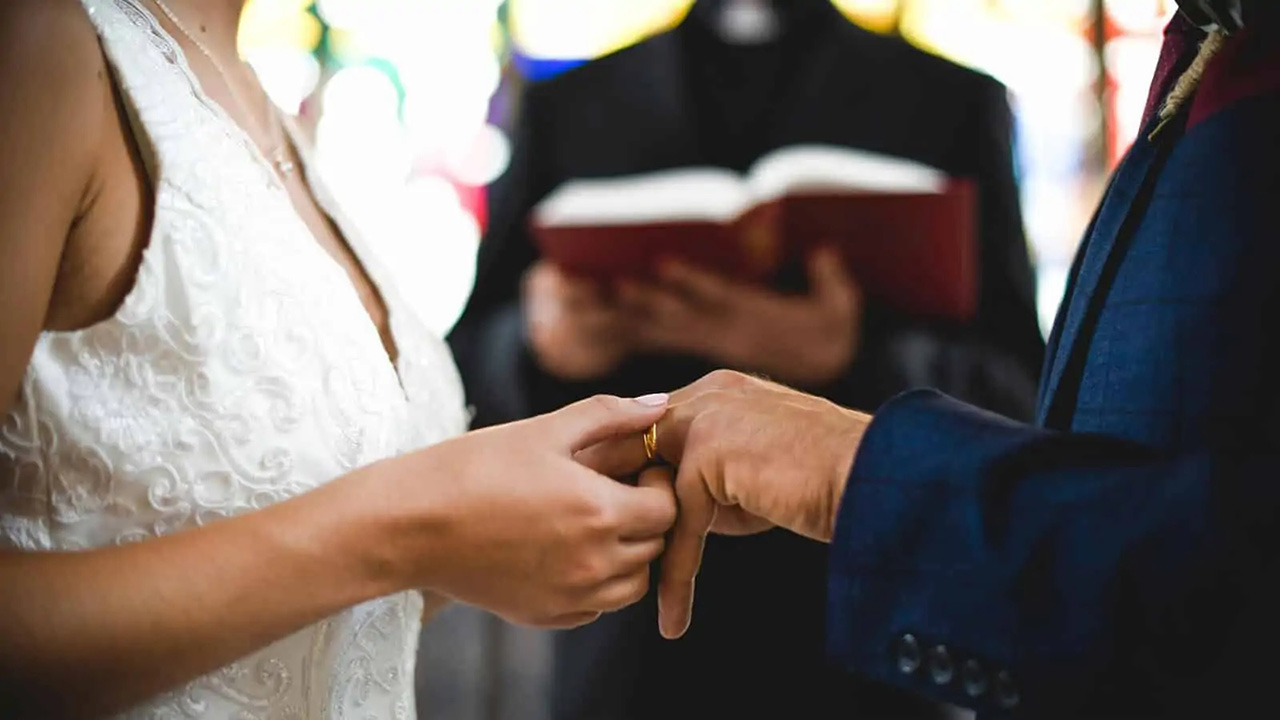 Wedding photography is probably the easiest photography niche to get into.
All you need is basic photography equipment: a camera, a computer, and photo editing software.
Moreover, if you are at an age where your friends are starting to get married, you might be able to get a lot of work through your personal network.
Note that working in this niche involves constantly dealing with people who are not necessarily at their best (stressed-out brides, drunk guests, etc.).
Thus, you will need great social skills to navigate this without upsetting anyone.
Real estate photographer
Being a real estate photographer requires the ability to present any given space in the most appealing way possible.
Do you have an interest in interior design and enjoy decorating your own home? Then you might have an eye for real estate photography.
However, keep in mind that it might require additional equipment, such as proper lighting or an array of props for doing house shootings.
Drone photographer and videographer
To become a drone photographer and videographer you will need not only special equipment but also extra skills.
On top of the regular photography equipment, you will need to have a drone, a small video camera (e.g. GoPro), and video editing software.
Moreover, you will also need to shoot and edit videos, which is why this niche makes the most sense for those who already have experience with this medium.
Ecommerce photographer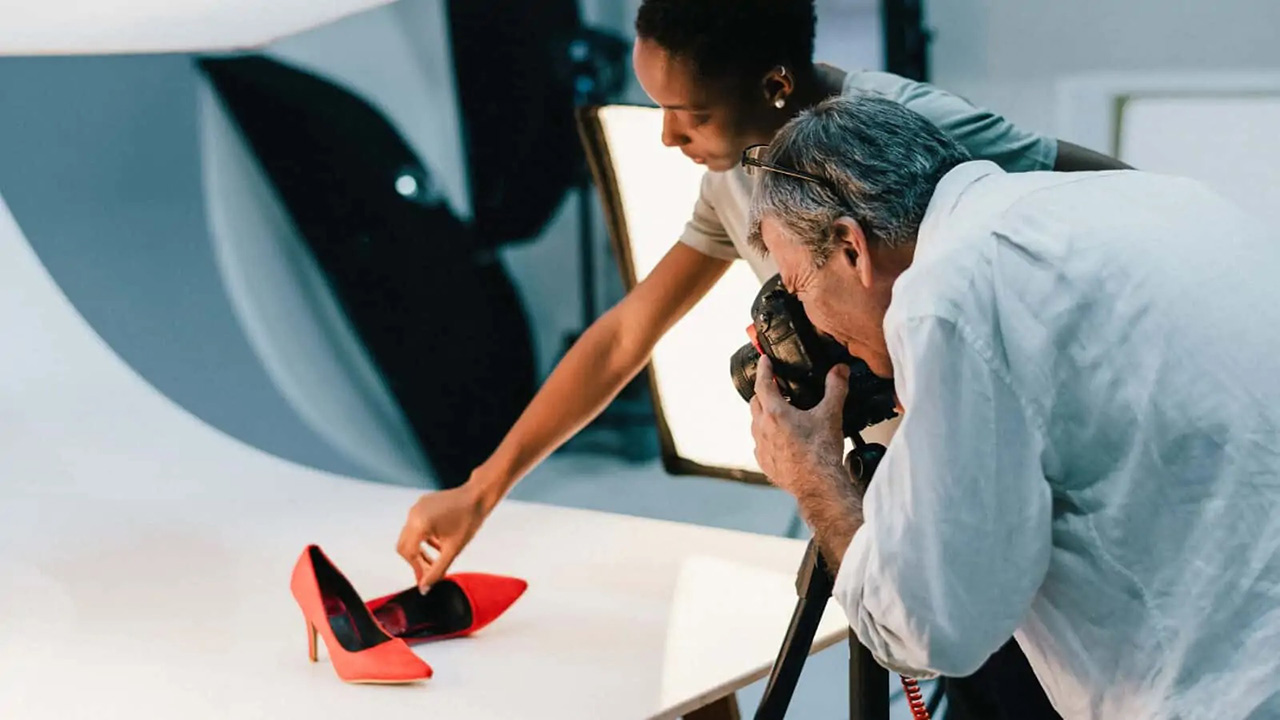 An eCommerce photographer needs to be able to present any given product in the most appealing way possible.
It requires some additional equipment such as a portable photo studio box and proper lighting.
You might want to consider this niche if you enjoy shooting inanimate objects.
Can you make a regular bowl of pasta look amazing on Instagram? Then eCommerce photography might be for you.
Fashion and lifestyle photography
Fashion and lifestyle photography revolves around shooting people. You need to make your models look gorgeous and their lifestyles appear aspirational.
The equipment needed varies depending on a particular shoot. In some cases, a camera is enough, in others, you might need a green screen, lighting, etc.
Fashion and lifestyle photography are increasingly geared towards social media.
That's why this niche is best suited for those who are micro-influencers themselves and understand what works and what doesn't on platforms like Instagram.
Newborn photography
To photograph newborns, you need to know how to handle both the infants and their parents.
This niche is best suited for those who either grew up with younger siblings or have kids of their own. You need to be comfortable around babies — know how to soothe or make them smile.
It goes without saying that if the mere thought of holding a baby freaks you out then newborn photography is not for you.
Is a photography business profitable?
A photography business can definitely be profitable.
How much money you make boils down to these three things:
Your location. A wedding photographer in New York City will likely be able to charge more than a wedding photographer in Montgomery, Alabama.
Your niche. Some niches pay better than others. Say, a clinical photographer in Seattle is likely to make more than a fashion photographer in the same city.
Your brand. You need to position yourself in a way that allows you to command premium rates for your services.
And, of course, you need excellent photography skills but that goes without saying.
2. Calculate startup and operating costs
Only invest in what is absolutely essential to start working as a photographer. You can get all the other stuff later.
Here's what you will need from the get-go:
Equipment
A camera. A Nikon D750 or equivalent is enough. Expect to pay at least $1,499 for a new one.
Lense(s). This depends on the niche you want to go into. But usually, you can make do with one prime lens and a zoom lens. That being said, Nikon 28-300mm f/3.5-5.6 VR is a great all-in-one lens. You should expect to pay at least $949 for a new one.
Computer. It's best to start with the computer you already have. You can upgrade to a bigger screen later on.
Photo editing software. Go with Adobe Lightroom. Its pricing starts at $9.99/month with an annual plan of $119.88/year. You can also get Photoshop but it isn't necessary since Lightroom covers most of the basics.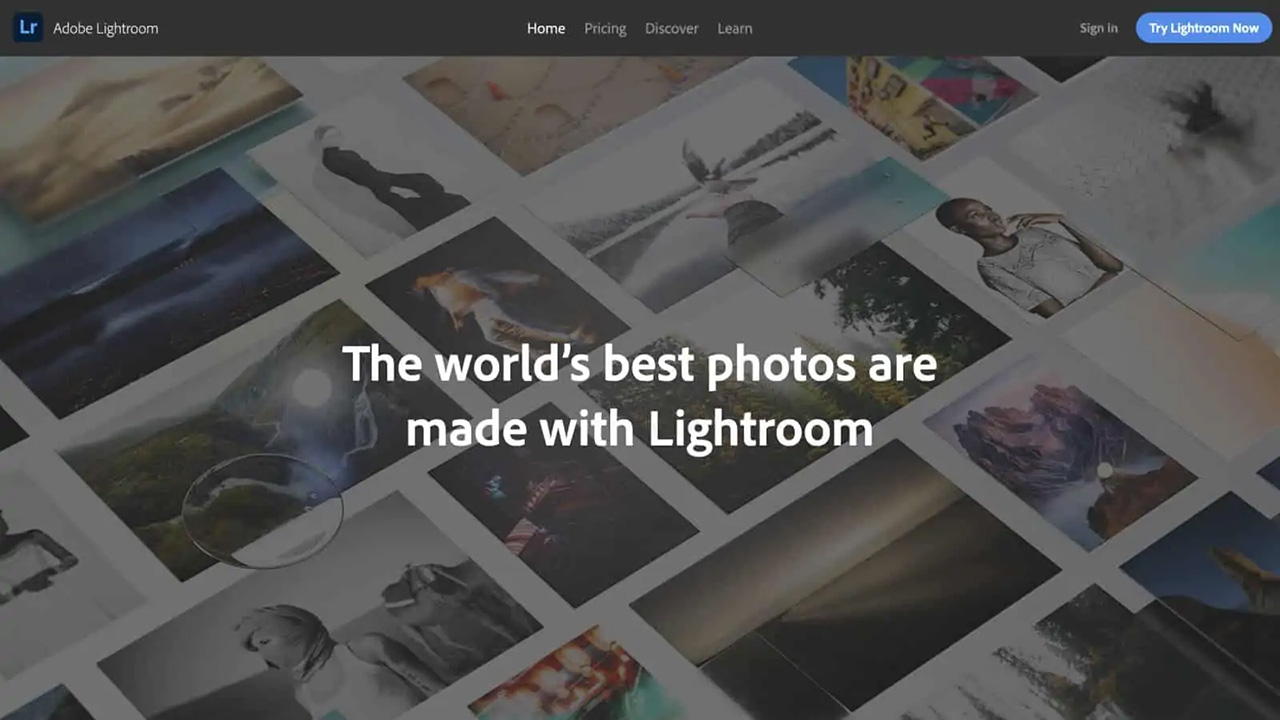 Equipment total: Around $2,620 if the only equipment you buy is the Nikon D750 camera and the Nikon 28-300mm f/3.5-5.6 VR lens and the software you use is Adobe Lightroom.
Note that this estimate assumes that you will be using your current computer.
Website
Domain name. You can snatch a .com domain name for under $10 a month.
Hosting. Affordable shared hosting plans start from as little as $1.44/month (e.g. on Namecheap) for the first year, $2.88/month after that. You will need to pay for an entire year upfront, though.
Website builder software. The price depends on which app you choose. For example, Wix charges $12.50/mo for their most popular plan, but it already includes hosting. WordPress, on the other hand, is free to use. But you pay for hosting.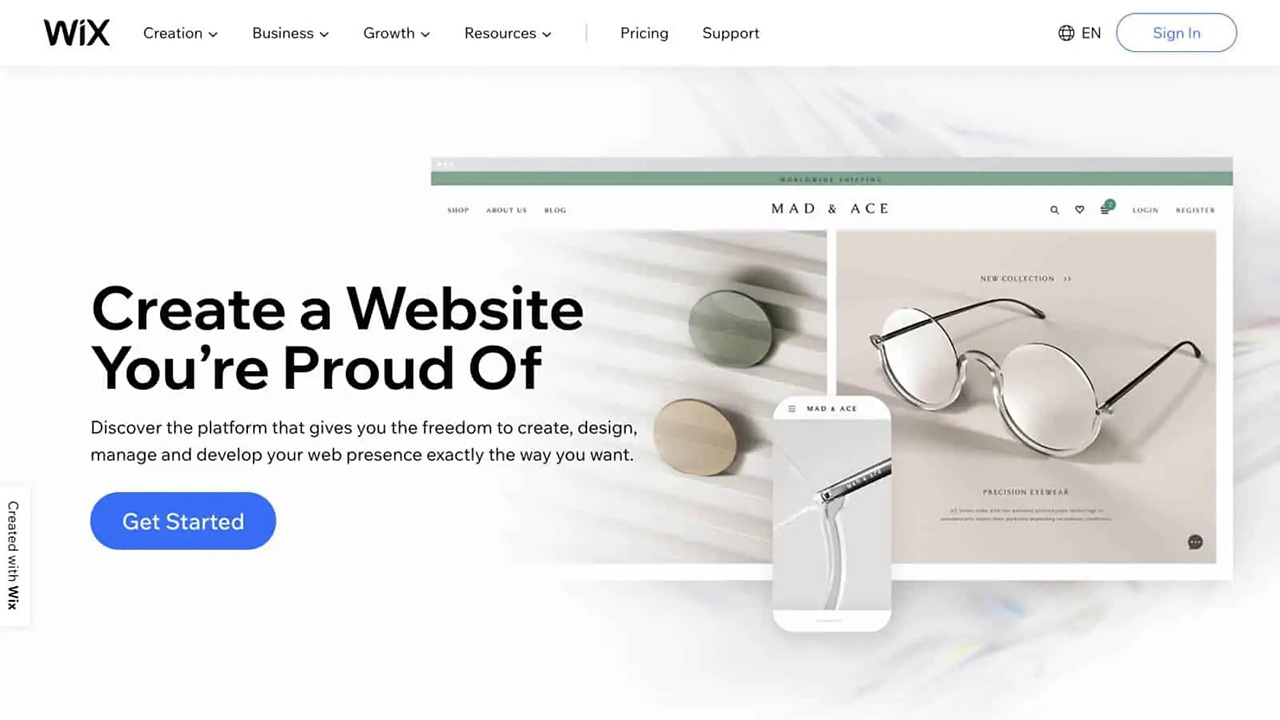 Website total: Around $100 to set up the website. This assumes that you choose an affordable domain name, a cheap hosting plan, and WordPress or Wix plan.
Marketing
Cold email and personal network are the fastest ways to get new clients for a photography business. Both are also free.
Marketing total: $0 assuming that you only use the above.
Legal
You need to sort out the legal stuff no matter how boring it might seem. Otherwise, you might end up in a world of trouble.
Consider setting up a limited liability company (LLC), getting business insurance, and hiring a lawyer to look over your contract templates.
You should be able to get it all done for under $1,000.
Legal cost: under $1,000.
Total startup cost: Less than $3,750.
This amount of money is small enough for you to cover it with savings, credit cards, or a business loan.
3. Set up a photography website
You need a portfolio website if you want to be taken seriously as a professional photographer.
Here's what you should do:
Prepare the content for your website. Provide a short bio, a description of the services that you offer, and a list of contact information.
Choose the photos for your portfolio. You want to showcase your best work so you need to be extremely picky here. Also, make sure to stay within your niche.
Create a website from scratch or use a website builder. This step is easy as most builders offer a drag-and-drop design experience. You can build a simple photography website over the weekend.
Keep in mind that your website shouldn't be about you, it should be about your potential clients. Try to see it from their perspective. For example, if you were looking for a wedding photographer, would you hire one with a website like yours? If not, go back to the design board.
You need to make it clear why people should hire you instead of anyone else.
Which website builder is best for photographers?
Website builders make it easy to create a website that looks modern, beautiful, and professional. No coding is required!
Here are some website builders that you might want to consider:
4. Incorporate your business
As a freelance photographer, you can operate as:
A sole proprietor. A sole proprietorship is an unincorporated business owned and run by one person who assumes all the liabilities of that business. This is the most straightforward option but it also exposes you to all kinds of risk.
A limited liability company (LLC). This is an incorporated business that can be owned by more than one person. Its owners are not responsible for its liabilities, the LLC itself is.
There's also another business entity type called an S corporation but you don't need to worry about that now.
As a small business owner, you want to set up your business as an LLC because that way you as an individual will be protected from various risks. You don't want to lose your personal assets if your business goes under.
Note that if you choose to incorporate your business as an LLC, you will need to obtain an employer identification number (EIN). You can apply for EIN on the IRS website.
Depending on the state in which you operate in you might also need to obtain a sales tax certificate of authority. It's best to contact the local Secretary of State to see if you need one.
Do photographers need insurance?
You can work as a photographer without insurance but that would be unwise because it would leave you exposed to various risks such as accidental equipment damage, on-the-job accident, or client property damage. To mitigate the liabilities from the above, consider getting equipment insurance and liability insurance. It doesn't cost that much and it will give you peace of mind. Better safe than sorry!
5. Set your prices
In psychology, anchoring is a cognitive bias where our decisions are influenced by a specific reference point known as an anchor.
In business, this means that when potential clients see your prices, they tend to use the first price that they see as an anchor.
As Andrea J. Caceres-Santamaria puts it:
It's the initial price a consumer is exposed to that becomes a consistent reference point when shopping around.
That's why it makes sense to create a pricing structure that consists of three pricing packages:
Top tier — the most expensive option (e.g. $1,500).
Middle tier — optimal price point for most consumers (e.g. $1,000).
Basic tier — the least expensive option for budget-conscious (e.g. $500).
That way, the $1,500 package will serve as an anchor. It will make the other two packages seem more affordable.
Note that creating pricing packages also offers the additional benefit of establishing:
Clear prices.
Clear deliverables.
This can save you a lot of headaches when dealing with clients because that way you both know exactly what you have agreed to.
Avoid pricing by the hour because an hourly rate doesn't convey the value of your work well. Clients only care about the end result, so it's best to focus on that from the start.
How much do photographers make? Overview of salaries
The average photographer salary in the United States is $66,709 per year, with most salaries typically falling into the range between $53,317 and $75,816.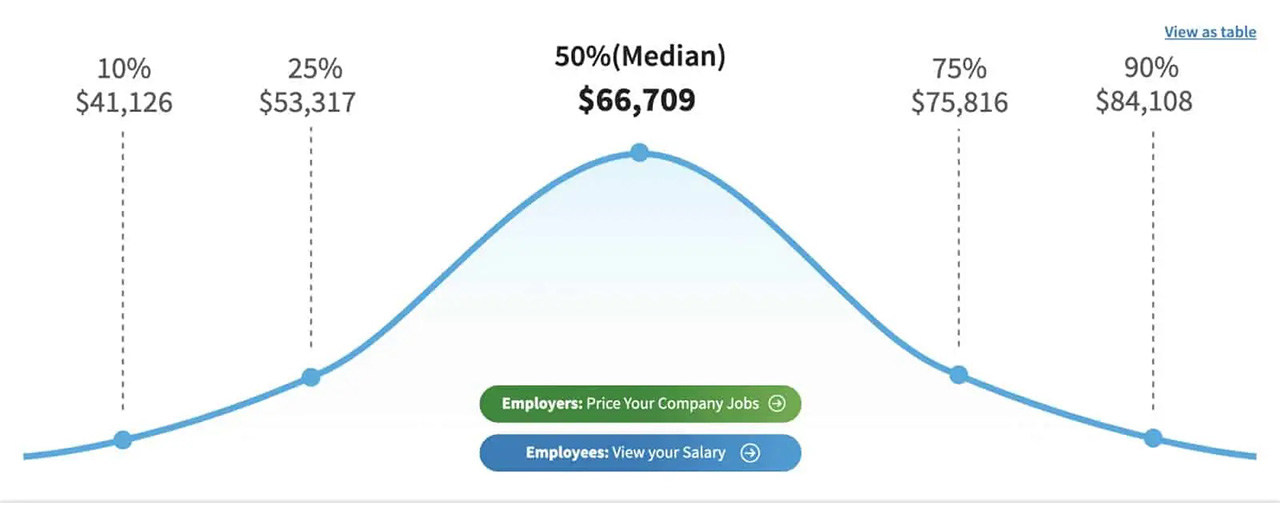 And here's a list of average photographer salaries for various niches:
Don't be discouraged by these numbers. Do you intend to be an average photographer? We sure hope not.
The top photographers in any niche can make six figures. That's what you should aim for!
6. Focus on getting clients
When you are just starting, don't waste time on creating a fancy business plan, printing out business cards, and so on. Focus on getting clients instead.
Here are some marketing channels to consider:
Personal network. Make it known that you have launched a photography business.
Cold emails. Pitch your services to businesses that you think might benefit from them.
Content marketing. Do keyword research, compile a list of keywords that are relevant to your potential clients, and optimize your website around them. This is called search engine optimization (SEO) and can help you get traffic from Google.
Social media. Upload your best photos on social media to promote your business. Instagram is the obvious place to start. But TikTok and Pinterest can be good and less competitive options too.
Paid advertising. Buy ads on platforms such as Facebook and Instagram to reach more target audiences. Start with a tiny budget and only scale once you have figured out how to run ads profitably.
Referrals. Encourage your customers to recommend you to their network. You can offer a referral discount to incentivize this. Word-of-mouth can be an incredible marketing channel for small business owners.
It's probably best to start with cold emails and personal network outreach. These are the most straightforward ways to get clients.
Once you have some money coming in, you can start experimenting with other channels and develop a proper marketing strategy.
Where to find photography jobs?
Your best bet at landing photography jobs is to approach potential clients directly via cold email or doing work for your personal network.
That being said, another popular way to find photography jobs are freelance marketplaces such as: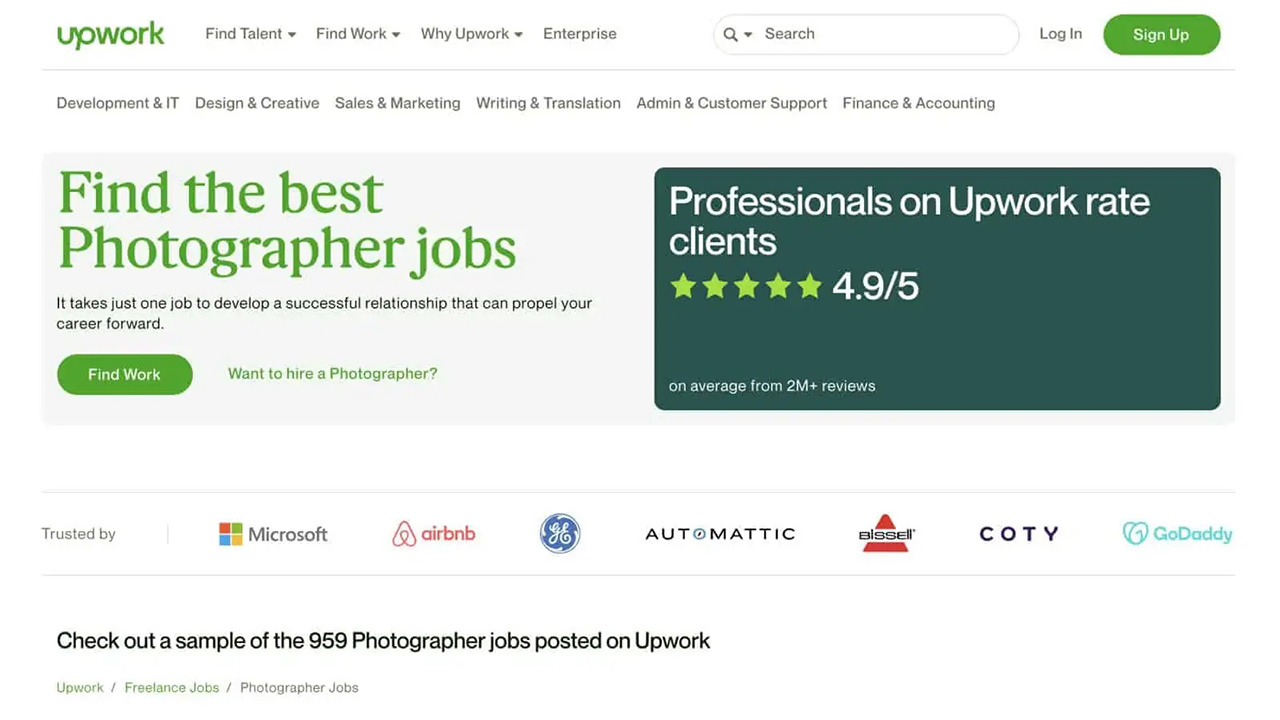 7. Build out your brand and revenues
Anyone can get a few clients here and there. And that's okay if you want to do this part-time.
But what if you want to build a successful photography business that consistently generates revenue?
Here are a few things to think about:
Build a brand
You want to make a name for yourself and become the expert people go-to for that type of photography. You can do so by producing great work, being active on social media, and creating educational content.
Never compete on price
This strategy is a race to the bottom that will get you nowhere. Think about it: would you want to hire the cheapest photographer in town if you had a choice? Exactly.
Ensure great customer experience
You don't want one-off clients, you want life-long clients. And if your niche isn't conducive to that, say, if you are a wedding photographer, then you want your clients to rave about you to all their friends and bring in new clients.
To achieve that you need to provide not only high-quality photography but also a great customer experience. Make sure that you are a pleasure to work with.
Network with experts in related fields
You never know when you might need a makeup artist, a stylist, or a videographer. Start reaching out to people via LinkedIn and building those relationships. Who knows what new business opportunities they will bring? Remember, as Amy Gallo puts it, "a robust network is a freelancer's best friend."
Create alternative revenue streams
Explore various options such as selling stock photos or prints, publishing online courses, teaching workshops, etc. These can help create recurring revenue streams to supplement your photoshooting income or power you throw periods of low work.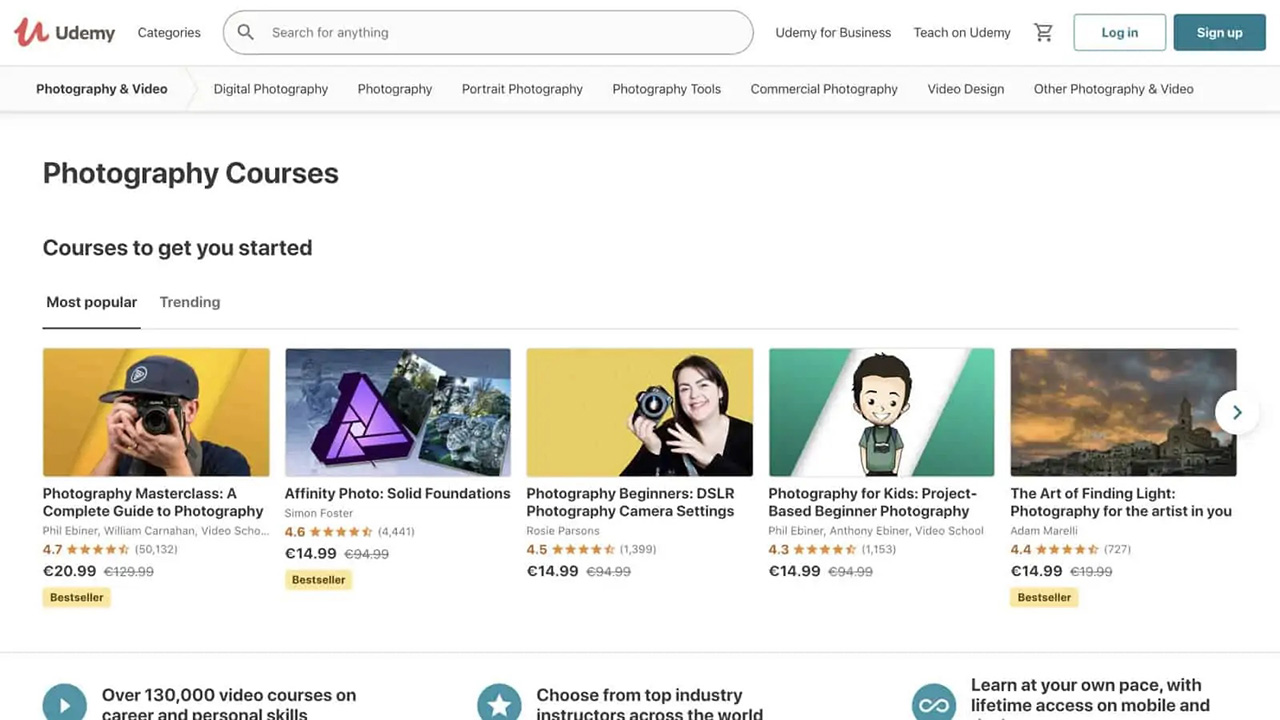 Implementing these tips will help you secure more work, command higher rates, and build a waitlist of prospects.
Conclusion
Starting your own photography business might turn out to be the best decision you will ever make. It can lead to more freedom, more money, and more joy.
But if you want all that, you can't treat your business as a hobby, you need to treat it as a business.
This means picking a niche, building a website, creating pricing packages, promoting your services, and delivering excellent work and excellent customer experience.
Are you willing to put in the hard work that is required to become a top photographer in your niche?
Then go ahead and launch your business. You won't regret it.

Last updated:
Mar 2023
Start your LLC the easy way
Forming your LLC is a checkbox that needs to be ticked. Easy, fast and worry-free. We reviewed the 13 most popular LLC formation services to figure out who truly understands what new founders need. Our recommendation:
LLC Formation: $39 + state fees
Pricing:
Turnaround Time:
Help & Support:
Customer Satisfaction:
Ease of use:
Best LLC Service 2022

Formed 1,000,000+ LLCs
$39 formation includes registered agent service
Fast formation & same day filing
Exceptional customer reviews

Last updated:
Mar 2023