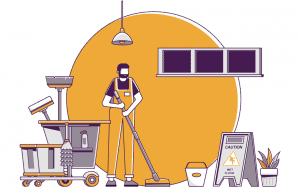 Starting your own cleaning business is one of the most fail-safe ways to become an entrepreneur.
Why? Because dust and dirt are eternal, private accommodations and commercial buildings will always be due for a clean-up.
Sure, opening a cleaning company may not sound as glamorous as launching a tech startup. Still, it's also nowhere near as risky. It's a proven business model with predictable income. Plus, cleaning services are always in demand.
Wondering how to start a cleaning business in 2021?
In this post, we'll cover how to:
Pick a niche for your cleaning business.
Set competitive prices.
Get cleaning clients.
Hire reliable employees.
Grow your company.
Table of contents
---

Last updated:
Mar 2023
Start your LLC the easy way
Forming your LLC is a checkbox that needs to be ticked. Easy, fast and worry-free. We reviewed the 13 most popular LLC formation services to figure out who truly understands what new founders need. Our recommendation:
LLC Formation: $39 + state fees
Pricing:
Turnaround Time:
Help & Support:
Customer Satisfaction:
Ease of use:
Best LLC Service 2022

Formed 1,000,000+ LLCs
$39 formation includes registered agent service
Fast formation & same day filing
Exceptional customer reviews

Last updated:
Mar 2023
The pros and cons of starting a cleaning business
Before we delve into the nitty-gritty of starting a cleaning company, here's a quick reality check on what running such an operation involves.
Here are the pros and cons of starting a small business in the cleaning industry:
Pros
Cleaning services are always in demand.
Hiring employees with cleaning experience is easy.
Startup costs are comparatively low. You can start providing house cleaning services with basic cleaning supplies.
You can eventually turn your business into a franchise or sell it.
Cons
Providing cleaning services is hard work.
Cleaning jobs tend to involve unpleasant tasks.
Residential cleaning jobs typically don't pay much.
Securing ongoing work may be challenging due to competition.
How to start a cleaning business: a step-by-step guide
Okay, so you are still game and determine to give this business option a go.
Here's a 7-step process for setting up a successful cleaning business:
Step 1: Determine your cleaning business niche and target market
All cleaning services can be divided into two categories:
Residential cleaning services.
Commercial cleaning services.
You need to decide which way you want to go, then pick a niche within your chosen category.
Residential cleaning services
Residential cleaning services are essentially house cleaning services. Your target market is busy renters, homeowners, and landlords who need help with various cleaning tasks around their homes.
Popular residential cleaning services include:
House cleaning services (maid services).
Spring clean, seasonal cleaning.
Pool cleaning services.
Backyard cleaning services.
House cleaning services subscription.
Move-out cleaning services.
Post-renovation cleaning services.
Offering residential cleaning services is the easiest way to build a cleaning business because you already have house cleaning experience. The cleaning supplies required are the same that you would use in your own home.
Commercial cleaning services
Commercial cleaning services are cleaning jobs done for various organizations. The target market is governmental organizations, private businesses, and non-profits.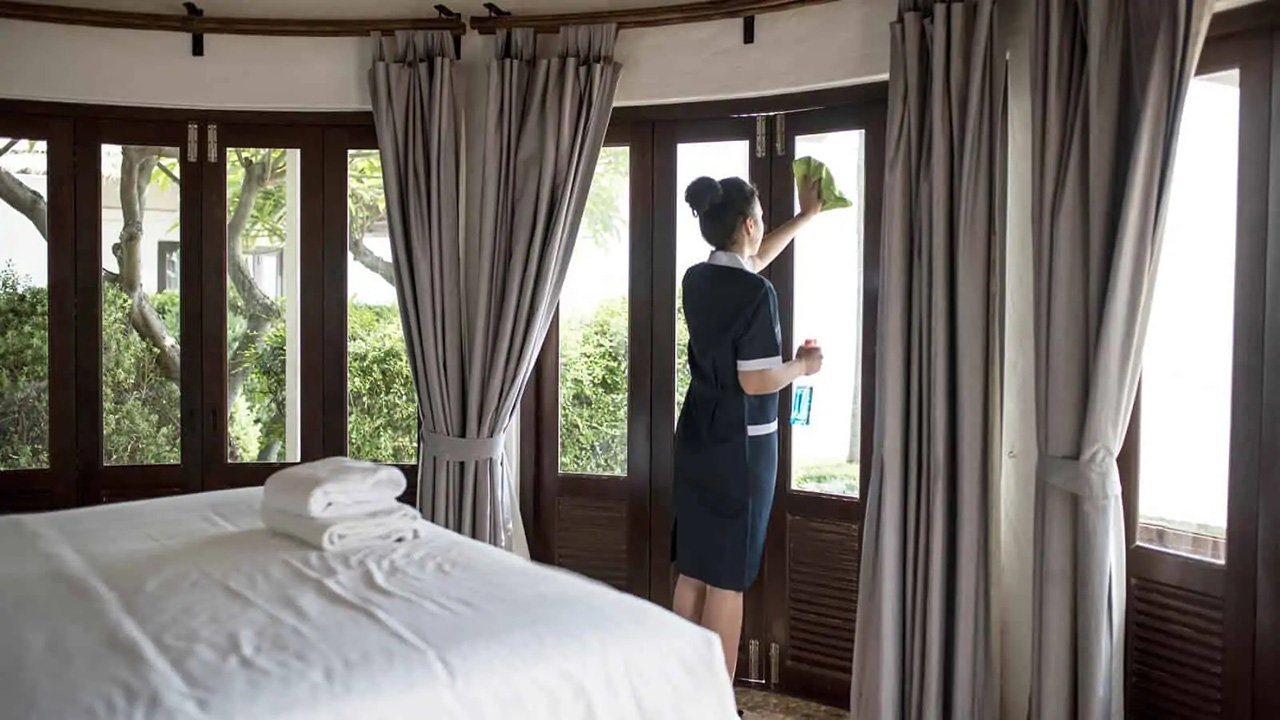 Popular commercial cleaning services include:
Daily janitorial work.
Office cleaning services.
Post-construction cleaning services.
Sanitization services.
Medical cleaning services.
Gym and sports facilities cleaning services.
Entertainment venue cleaning services.
Starting a commercial cleaning business is more challenging than starting a residential cleaning business.
You need capital for cleaning equipment and cleaning chemicals. Moreover, you need to hire employees and negotiate bigger B2B contracts to stay afloat. There's also much more legal stuff to deal with.
However, commercial cleaning businesses are less vulnerable to economic fluctuations, so it is a stable industry to get into.
The janitorial services market had grown steadily over the previous decade except for the last year when it went from $67.3 billion to $63.7 billion, presumably due to the pandemic.
Meanwhile, the employment of janitors and building cleaners is projected to grow 4% from 2019 to 2029, about as fast as the average of all occupations.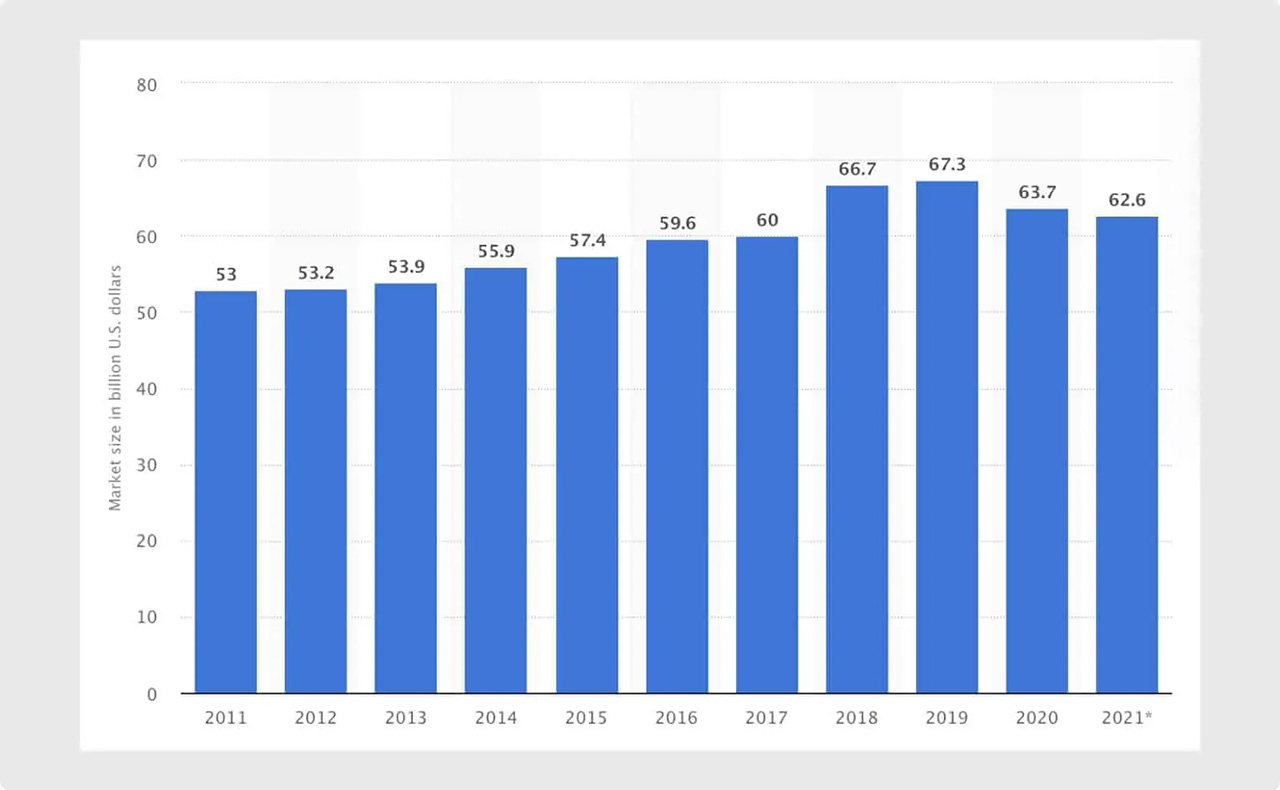 What is the difference between janitorial and commercial cleaning?
Janitorial cleaning is a type of commercial cleaning. It involves maintenance tasks that need to be performed every day, such as mopping the floor, cleaning the bathrooms, tidying up the kitchen, etc.
Commercial cleaning is a broader category of services that also includes a wide variety of other cleaning tasks, such as carpet cleaning, window cleaning, post-renovation cleaning, and more. The key difference is in the scope of work you are expected to do.
Step 2: Calculate the costs of starting a cleaning business
So how much does it cost to start a cleaning business?
The cost of a cleaning service varies a lot depending on the type of cleaning you provide.
That being said, overall startup costs are comparatively low. Cleaning business owners often fund their companies with their savings, credit cards, or a small loan.
If you want to create a preliminary startup budget, here are the costs to account for:
Equipment
A house cleaning business doesn't require much equipment, but you may need some if you want to offer commercial cleaning services.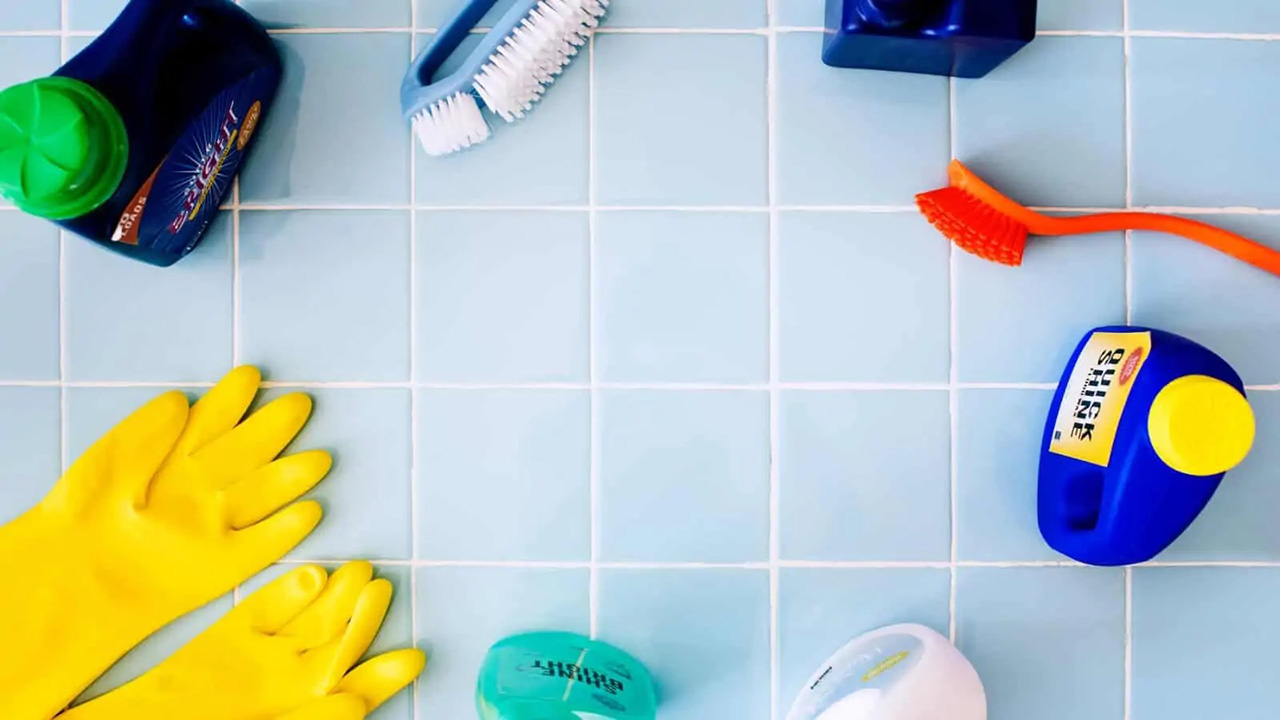 The basic equipment needed for commercial cleaning:
An industrial-grade vacuum cleaner with attachments for different surfaces.
Mops and buckets.
A good supply of various cleaning solutions.
Sanitizing products and disinfectants.
Carpet extractors.
Floor cleaning machines.
Assortment of microfiber cloths and sponges.
Gloves, shoe covers, and uniforms for staff.
You might want to consider renting it instead of buying it whenever possible.
Cleaning supplies
When it comes to house cleaning, you can use the same cleaning products you use at your own home, which you can buy at the supermarket.
However, if you want to start a commercial cleaning business, you may need to buy specialized cleaning chemicals for certain tasks. For example, restroom care products or surface sanitizing products.
Staff
You don't need any staff to start a house cleaning business because you can do the cleaning jobs yourself at first.
That being said, if you want to begin hiring immediately, know that the median hourly maid wage in the United States is $13.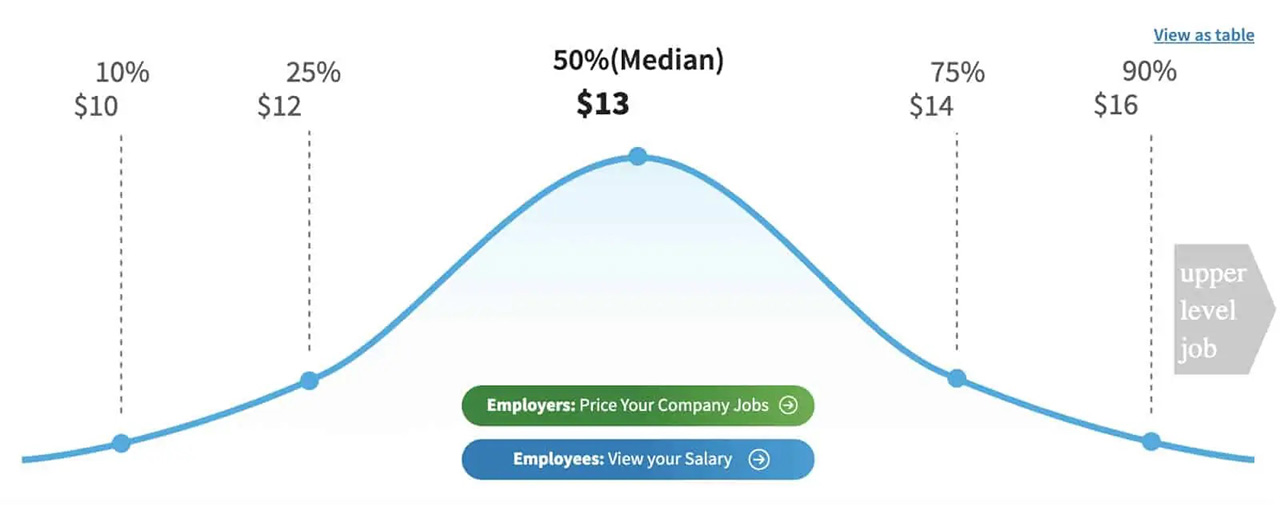 Meanwhile, the median annual maid salary in the United States is $26,520.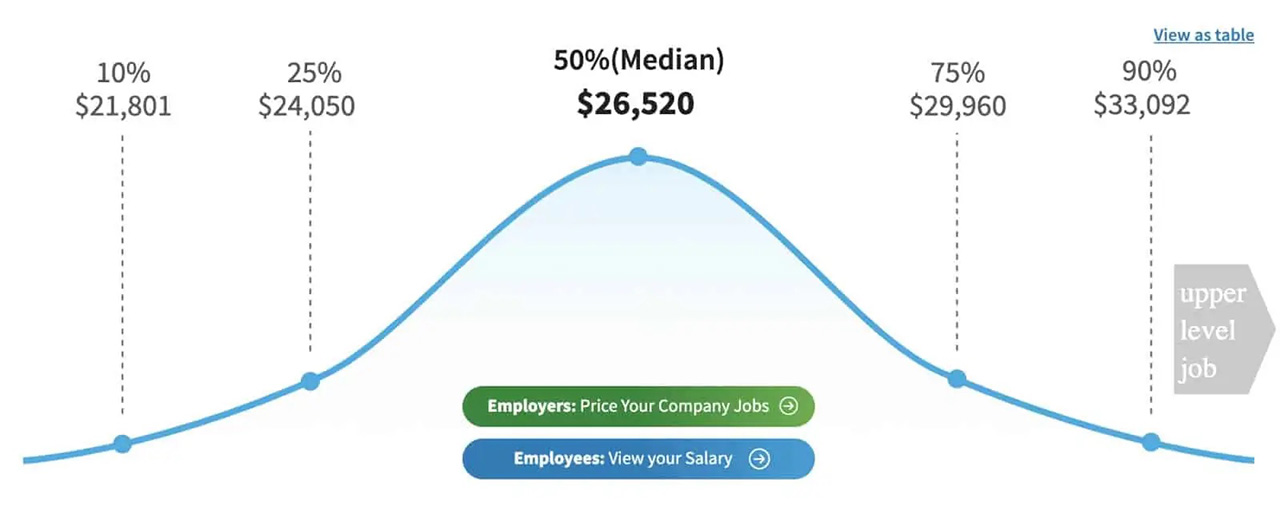 And if you want to start a commercial cleaning business, you should be prepared to begin hiring right out of the gate. The median hourly janitor wage in the United States is $15.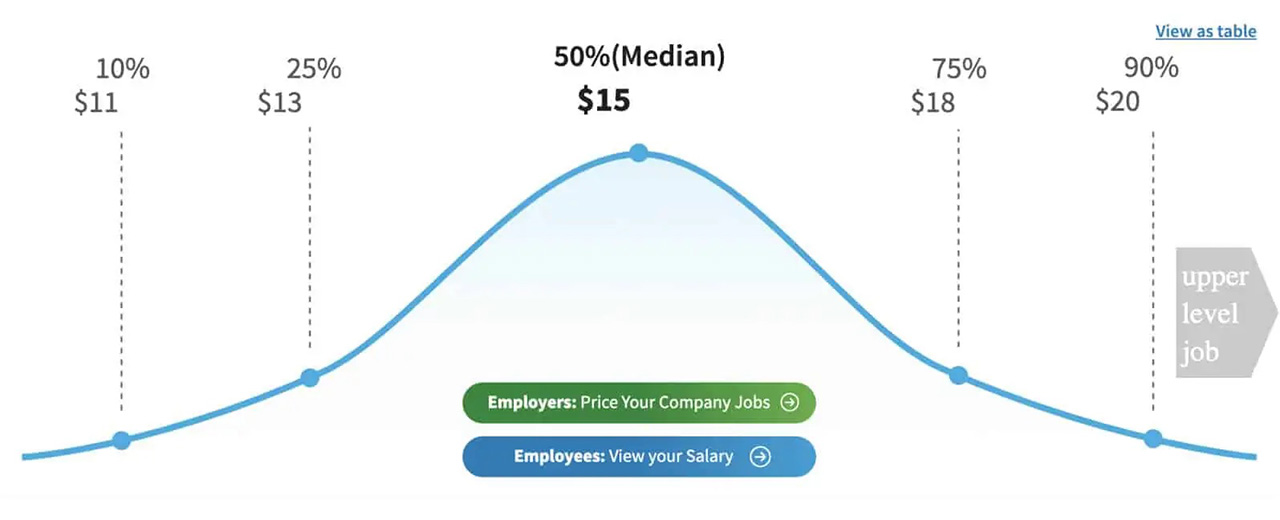 Meanwhile, the median annual janitor salary in the United States is $30,931. You can use it as a benchmark when hiring full-time employees.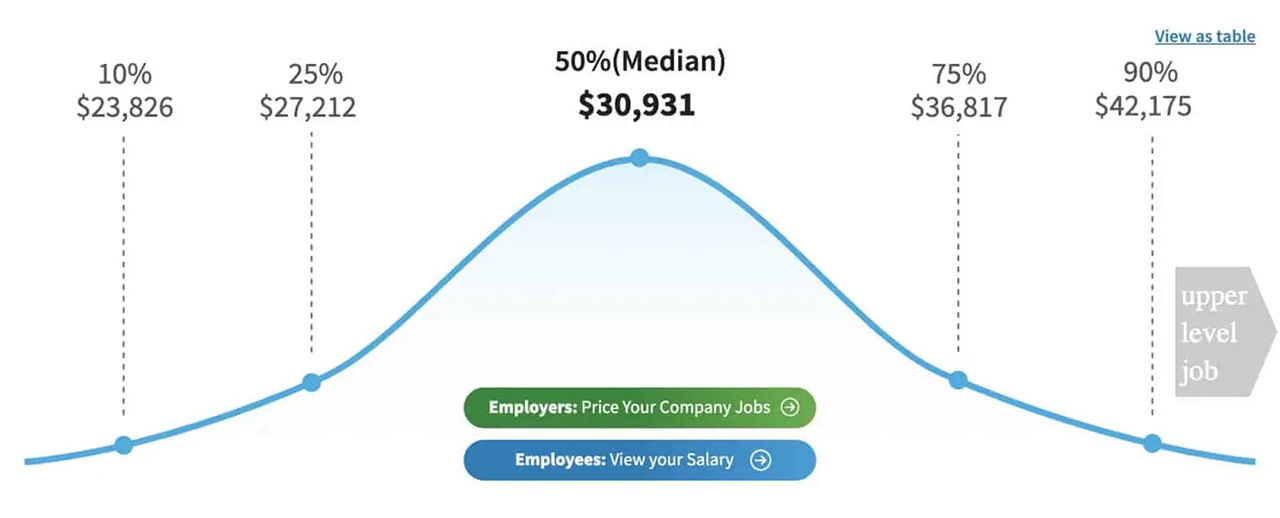 Transportation
You can use your own car or public transport to get around. It's also reasonable to expect your employees to do the same.
However, if you offer services that require cleaning equipment, you might need to invest in a company van.
Insurance
You will need liability insurance whether you go the residential or the commercial route.
Its price will depend on various factors such as the services you offer, the number of employees you have, etc. Shop around for options.
Legal expenses
You will need to sort out the paperwork required for legally operating a cleaning business.
The cost will depend on your state and whether you choose to handle this yourself or hire someone to do it for you.
Step 3: Obtain the necessary permits for operating a cleaning business
Make sure your cleaning business is operating legally. Otherwise, you might find yourself in a world of trouble.
Specifically, you'll have to sort out the following:
Company registration
You can operate your cleaning business as a sole proprietorship, an unincorporated business that one person runs.
This business structure is hazardous, though. It makes you personally responsible for the company's liabilities. For example, if you damage the customer's property, you'd be personally held accountable for damage restitution.
Thus, a better option is to incorporate your cleaning business as a limited liability company (LLC).
That way, you won't be personally responsible for its liabilities. Business registration protects your personal assets. Even if the business goes under or you get sued for some reason, no one will go after your personal property.
You will also need to obtain an Employer Identification Number (EIN) if you intend to hire employees. You can apply for it on the IRS website.
Business insurance
Whether you plan to start a residential or commercial cleaning business, you should have liability insurance.
You want to make sure that you won't have to pay for the damages out of your own pocket when accidents happen.
Business license
You will likely need two business licenses to operate a cleaning business legally:
Vendor's license. This is a license that allows you to collect sales tax.
Doing Business As (DBA) license. It is required when your company's name is different from your legal name.
You can learn more about the business licenses you need by contacting your state's department of revenue or department of taxation.
Janitorial bond
A janitorial bond is a surety bond between your cleaning company, the client, and the insurance company.
It guarantees that the insurance company will reimburse the client should an employee of your cleaning company commit theft.
The idea that an employee may steal something from a client's home or office is unpleasant, but it does happen. Janitorial bonds help to reassure clients that they will be compensated in such a case.
Granted, janitorial bonds are affordable. You can get a coverage of $100,000 for around $300-$400 per year.
Step 4: Set your prices
Here are the three most popular pricing structures in the cleaning industry:
Hourly rates. These range from $25 to $50 for residential cleaning services, depending on the geographical location and the services offered.
Flat fees. These range from $90 to $150 for cleaning a single-family home, depending on the geographical area, the size of the house, and the services offered. You can also offer a spring cleaning package, move-in/move-out packages, etc.
Subscription rates. These vary significantly depending on the geographical area, the size of the home, and the frequency of cleaning. Overall, most cleaning businesses offer a small discount for regular subscriptions.
A simple way to price your maid services is to research your competitors' charging and charge the same at first.
As for commercial cleaning services, pricing them is much more complicated and often includes creating a detailed bid. That being said, you can always look up the average industry rates and approximate your price accordingly.
How do you quote a cleaning service?
Create a quote with a list of cleaning tasks, the time estimate for completing the job, and the price based on your hourly rate or a flat fee, depending on your pricing structure. Make sure that the document looks professional.
Step 5: Brainstorm a customer acquisition plan
The biggest question for new business owners is: how can I get new customers for a cleaning business?
Here are some ideas that you can incorporate into your business plan:
Online website
You can start with a simple one-page website featuring a description of your services, pricing information, and a way to contact you and book a cleaning.
Ensure that the domain name is the same as your business name and that your website looks professional.
Remember: when someone needs cleaning services, they are likely to go on Google and search for something like "cleaning services + [their geographical area]."
If you want your website to appear on the first page of search engine results for such queries, you'll need to do search engine optimization (SEO) for local businesses.
Social media
You can also use social media to promote your cleaning services.
Consider creating a Facebook and Instagram page and a YouTube channel for your business. (But no need to all at once!).
Share expert cleaning tips that a regular person might not be aware of. This will help you build trust and brand recognition and perhaps even land some publicity.
For example, a ton of cleaning-related TikToks regularly go viral, like the latest trend in laundry stripping.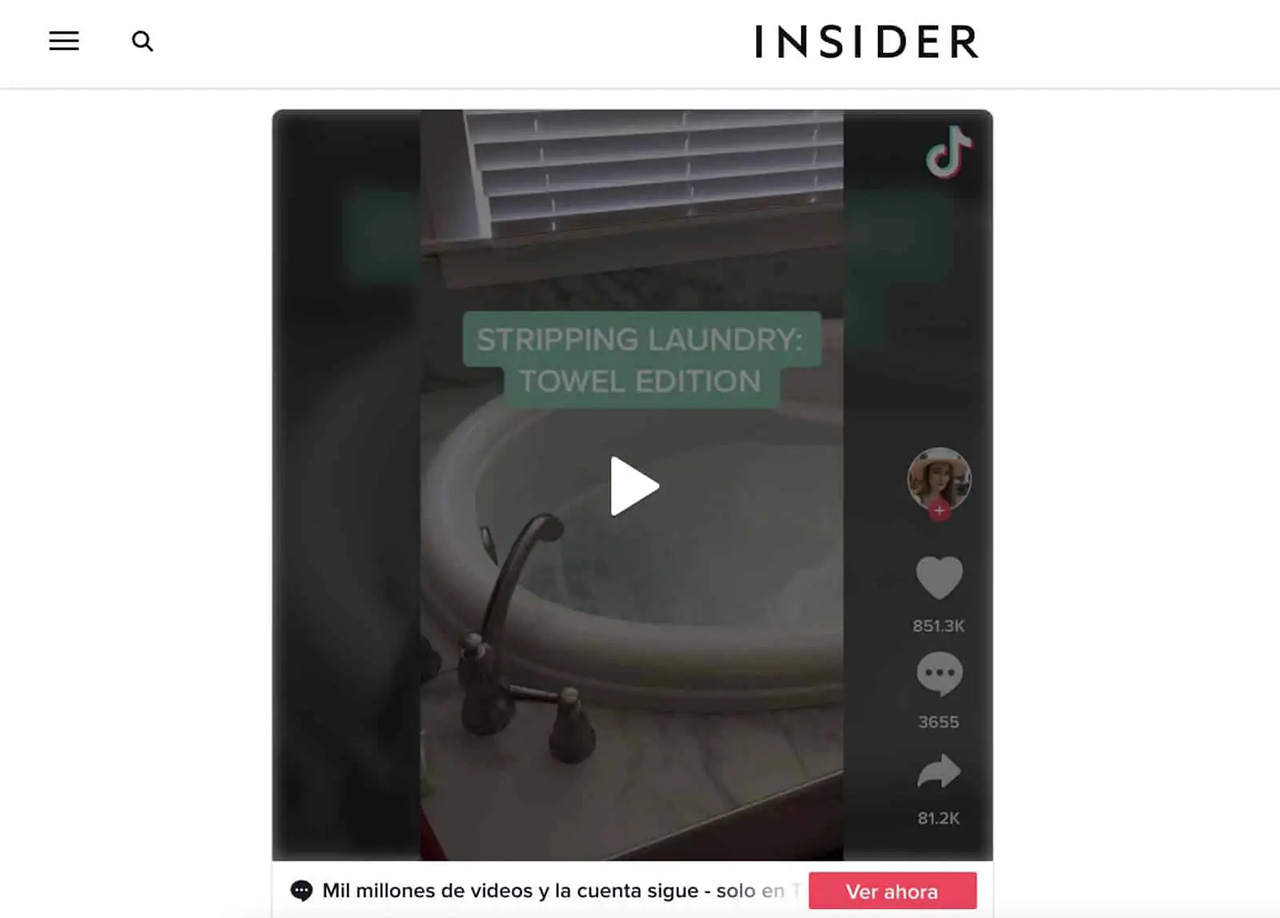 Online marketplaces
You can also list your cleaning services on popular marketplaces and apply for jobs there.
Check out platforms such as: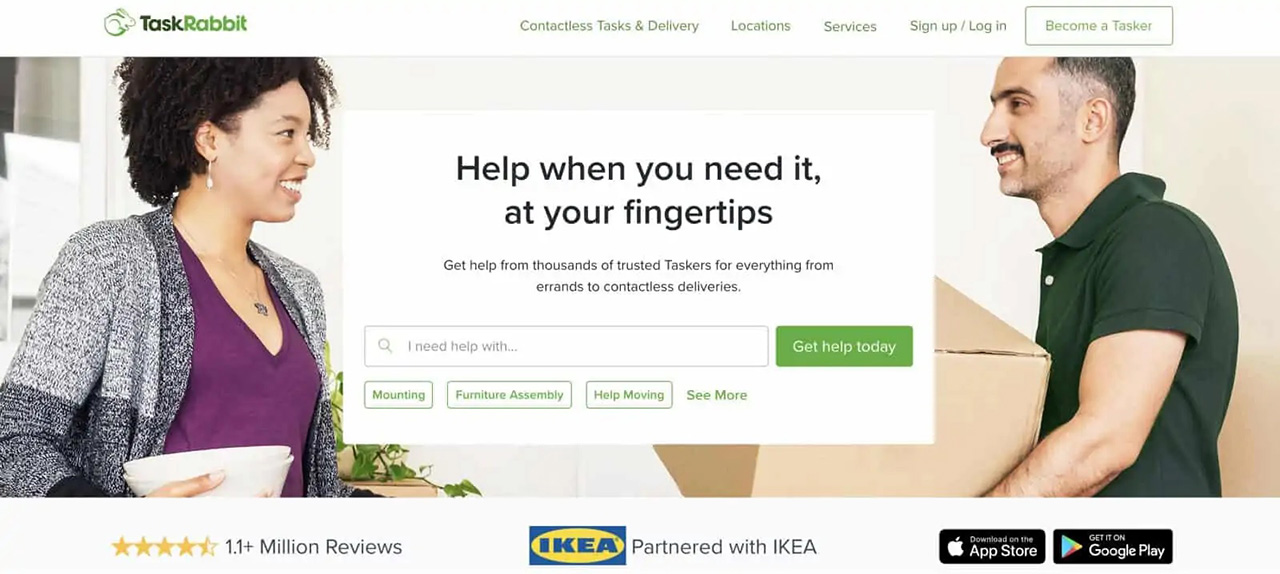 Note that service providers that are first to apply for a job have an advantage. So keep an eye on these marketplaces throughout the day and apply immediately once you see a new job posting.
Network with other businesses
Make an effort to build relationships in the cleaning industry. Companies that aren't your direct competitors may occasionally need your services and be willing to partner with you for a bigger project.
Gain customer referrals
Word of mouth is one of the primary ways that cleaning businesses get new clients.
This is understandable: people risk when they invite someone to clean their homes or business premises.
It's no wonder they trust companies that come with a recommendation from someone they know.
So consider creating a referral system where you offer discounts to customers who send new business your way.
How do I get leads for my cleaning business?
Here are three full-proof strategies:
Let your family members, friends, and colleagues know that you have launched a cleaning business.
Create business profiles on Instagram, TikTok, and a business channel on YouTube. Provide value by sharing expert cleaning tips.
Create a company website. Use search engine optimization (SEO) to make sure that it shows up on the first page of search results for relevant search terms (e.g., "cleaning services [your geographical area]").
How do I get clients for my cleaning business?
And here are even more ways to get new business:
Ask your family, friends, and colleagues if they or anyone they know need cleaning services. Always have business cards on you so that you could hand them to potential clients.
Promote your services on social media through social media marketing and paid advertising.
Distribute leaflets and door hangers in the geographical area that you are targeting.
Step 6: Recruit your cleaning team
You will need to build a team of expert cleaners that you can rely on.
Here are some tips for building a good bench of staff:
Place job ads in local papers and websites as well as on relevant marketplaces.
Do the math to see what is the highest wage that you can offer. A competitive wage will help you attract and retain great people.
Provide career advancement opportunities. As your company grows, you will need people to supervise the cleaners, handle marketing, make sales, etc. Make it clear that you intend to hire from within once that happens.
Keep in mind that hiring is often one of the biggest challenges that business owners face.
So when you find a great employee, do your best to keep them happy and retain them for as long as possible.
Where can I find employees for a cleaning business?
Place ads in your local newspapers and websites and relevant marketplaces such as Craigslist, TaskRabbit, and Freelancer.com.
Step 7: Build customer loyalty
Keeping an existing customer is much cheaper than acquiring a new one. That's why you want to go the extra mile to retain the customers that you have.
Here are a few tips on increasing customer loyalty:
Subscription cleaning services
Offer subscription cleaning services such as weekly, biweekly, or monthly house cleaning.
Pitch a discounted rate to incentivize the customers to choose the subscription instead of a one-off service.
Loyalty programs
Develop a loyalty program to encourage your customers to continue using your services.
You can offer them discounted rates, a free house cleaning after they have paid for your services a set number of times (e.g., pay for 10 house cleanings, get one free), a free house cleaning before their birthday, etc.
Improve your services levels
To retain customers, you need to:
Provide excellent service every single time.
Continue looking for ways to raise the bar.
Consider investing in employee training, high-quality cleaning supplies, new equipment, etc. Also, keep an eye on emergent trends (e.g., sustainability, green cleaning, etc.) and see if incorporating them into your business would drive up the service satisfaction levels.
Conclusions
Starting a cleaning company is a great opportunity for those who want to work for themselves, set their own schedule, and build a long-term business.
The startup costs are comparatively low, you already have house cleaning experience, and cleaning services are always in demand.
Of course, cleaning jobs are hard work. There's no way around that.
Also, it's not enough to provide excellent cleaning services. You also need to handle the business side of things: the legal stuff, the accounting, the marketing, etc.
However, if you have the drive to succeed, an impeccable work ethic, and the willingness to learn, then you have a shot at building a successful cleaning business.
So if this idea appeals to you, then don't hesitate. Start providing cleaning services. You can figure everything out as you go.
FAQs about starting a cleaning business
Here are some of the frequently asked questions about starting a cleaning business with answers:

Last updated:
Mar 2023
Start your LLC the easy way
Forming your LLC is a checkbox that needs to be ticked. Easy, fast and worry-free. We reviewed the 13 most popular LLC formation services to figure out who truly understands what new founders need. Our recommendation:
LLC Formation: $39 + state fees
Pricing:
Turnaround Time:
Help & Support:
Customer Satisfaction:
Ease of use:
Best LLC Service 2022

Formed 1,000,000+ LLCs
$39 formation includes registered agent service
Fast formation & same day filing
Exceptional customer reviews

Last updated:
Mar 2023