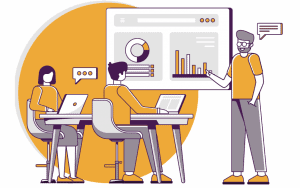 Running a successful business is hard on all fronts.
Between operations, finance, administration, and marketing, you have an endless list of dilemmas to resolve.
Even the best CEOs are never experts in all the above.
That's why they hire other executives to deal with business administration and project management.
But often, business growth requires more than in-house intelligence.
That's when many leaders decide to hire a business consultant.
The following guidelines will explain how to hire the best advisor for your company.
Table of contents
---
Want to find out how to hire the best? Let's get started!

Last updated:
Mar 2023
Start your LLC the easy way
Forming your LLC is a checkbox that needs to be ticked. Easy, fast and worry-free. We reviewed the 13 most popular LLC formation services to figure out who truly understands what new founders need. Our recommendation:
LLC Formation: $39 + state fees
Pricing:
Turnaround Time:
Help & Support:
Customer Satisfaction:
Ease of use:
Best LLC Service 2022

Formed 1,000,000+ LLCs
$39 formation includes registered agent service
Fast formation & same day filing
Exceptional customer reviews

Last updated:
Mar 2023
What does a business consultant do?
A business consultant provides strategic analysis, advice, and guidance for implementing specific initiatives. An initiative can be anything from a new go-to-market plan to cloud migration.
In any case, consulting includes a set of steps aimed at diagnosing the current state of your business, identifying desirable outcomes, and jobs to be done to hit those goals.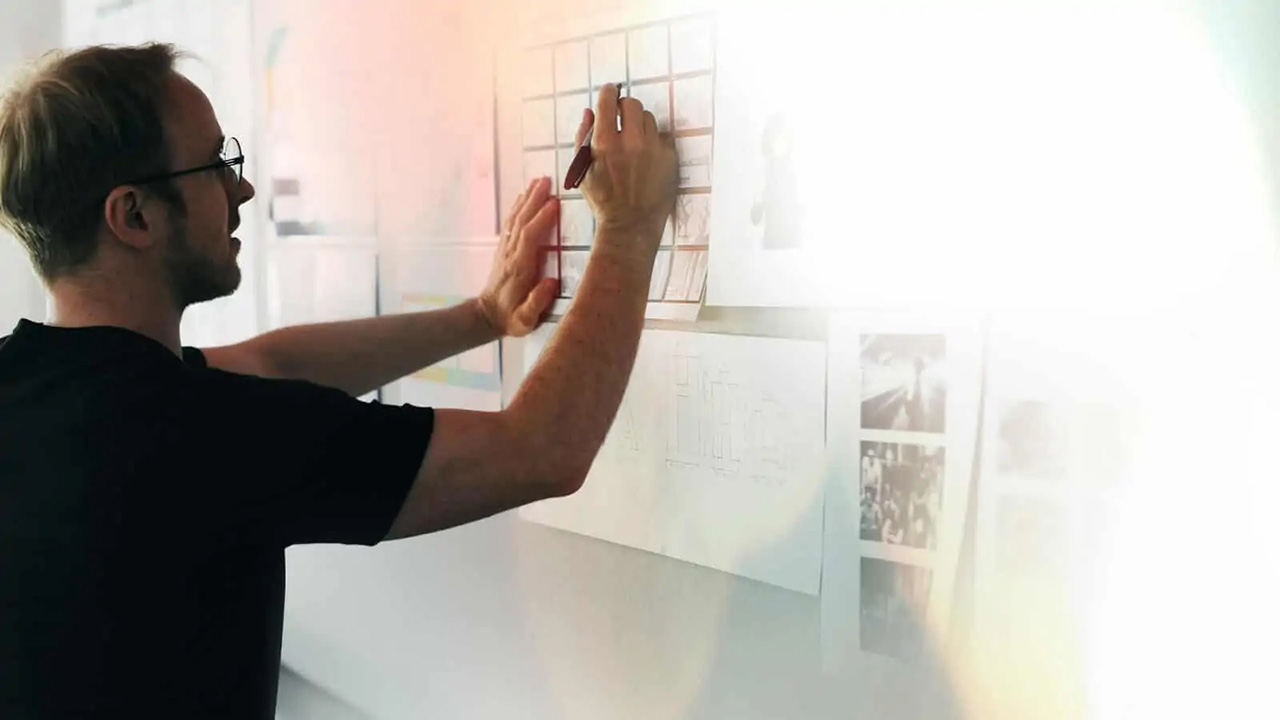 Business consultant responsibilities vary depending on the type of consulting roles they provide. But some common ones include:
Identification of business needs and weaknesses
Analysis of current practices and operational procedures
Data collection, document analysis, and stakeholder interviews
Formalization of as-is state and work to be done
Direct advisory and guidance on the identified issues
Development of roadmaps and project plans for driving change
Initiative execution monitoring and assessment
Types of business consulting
As Bruce Henderson, founder of Boston Consulting Group once said:
"The objective of [consulting] is to enlarge the scope of your advantage."
Business consultants bring a breadth and depth of industry, market, and operational experience to your company. Yet, most of them specialize in one area, whether management, HR, or technology.
Business consultants niche down by:
Industry. Most choose to work in a domain they understand well, such as telecom, retail, SaaS, or machine learning. You won't need to explain operational basics and unique constraints if you hire a functional specialist.
Business type. The Big Four accounting firms such as EY, Deloitte, KPMG, and PwC work with any business that can afford them. On the other hand, individual consultants have a niche and focus on one type of business, e.g., early-stage startups, non-profits, or DTC eCommerce brands.
The scale of business and budget. You can find consultants at any price range — from $150/hour to $150,000/month. More prominent firms often have a minimum engagement threshold, as well as minimum project duration.
Consulting framework. Consultants come from different "schools of thought." Respectively, each one employs different methodologies for advising. Some favor advisory at C-level, while others prefer 1:1 mentorship. In addition, they use different consulting techniques, tools, and templates to help the clients reach the desired outcomes, e.g., bottom-up or top-to-bottom approach.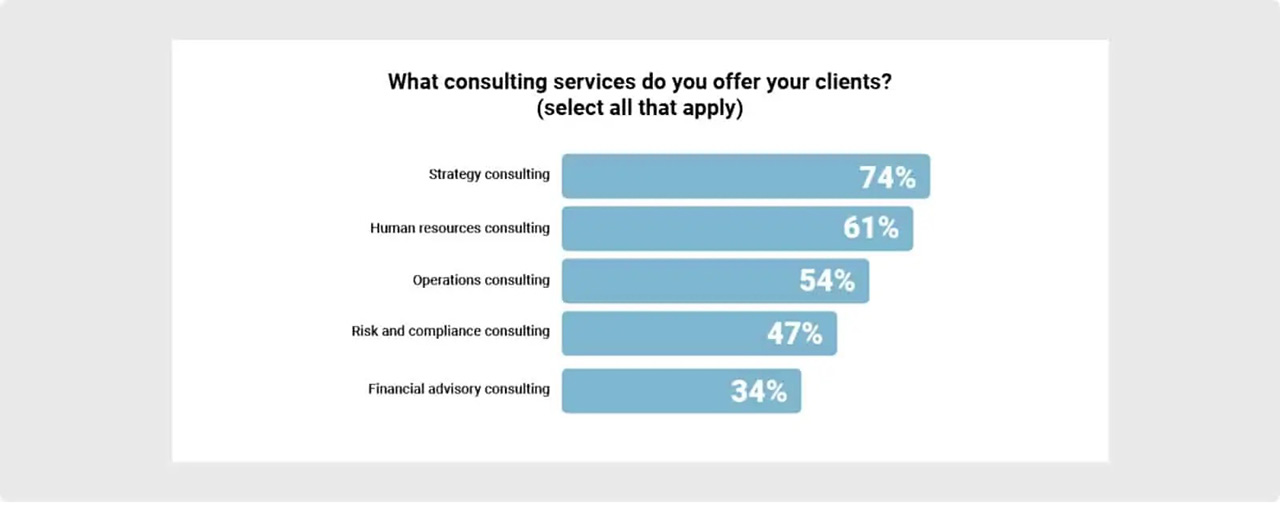 Management consultants
Management consultants cover the broadest spectrum of business needs. Executives call on them to address the most challenging issues and give practical business management advice.
Most management consultants are part of a bigger project team that gets in the middle of the action and drives tangible outcomes.
Hiring a management consultant makes sense when you want to:
Steer business in a new direction
Gain a competitive advantage
Change your business/service model
Introduce structural company changes
Pivot to a new type of operational model
The cost to hire a management consultant (or a firm) is steep. Because such pros can generate significant operational savings and revenue gains, they charge hefty fees.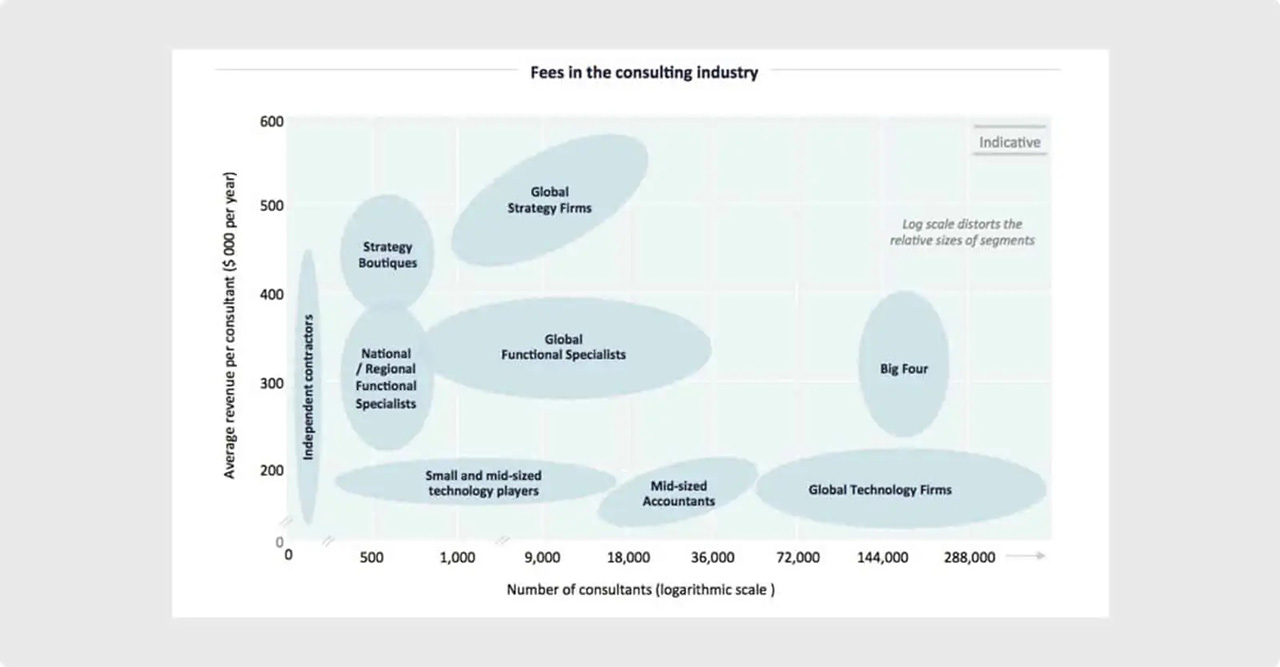 Tax advisors and financial consultants
Financial consultants help you get a firm grip on your cash flow management, operational spending, and tax obligations. Their goal is to help you balance the books better by addressing overspending and budget waste.
Tax advisors and auditors also help:
Work out a better structure for tax reporting to optimize the bill
Stay compliant with financial regulations
Prepare for an audit with authorities or a private one before M&A
In short, financial advisors help you put your corporate finances in order.
Marketing and PR consultants
Hiring a marketing consultant makes sense when you struggle to attract sales and secure positive publicity.
A pro can help you:
Develop a better offline and digital marketing plan
Improve brand awareness and recognition
Attract more media coverage or navigate a PR crisis
Establish better market positioning and differentiation
To get the most value, hire a marketing consultant that has expertise in your industry and niche.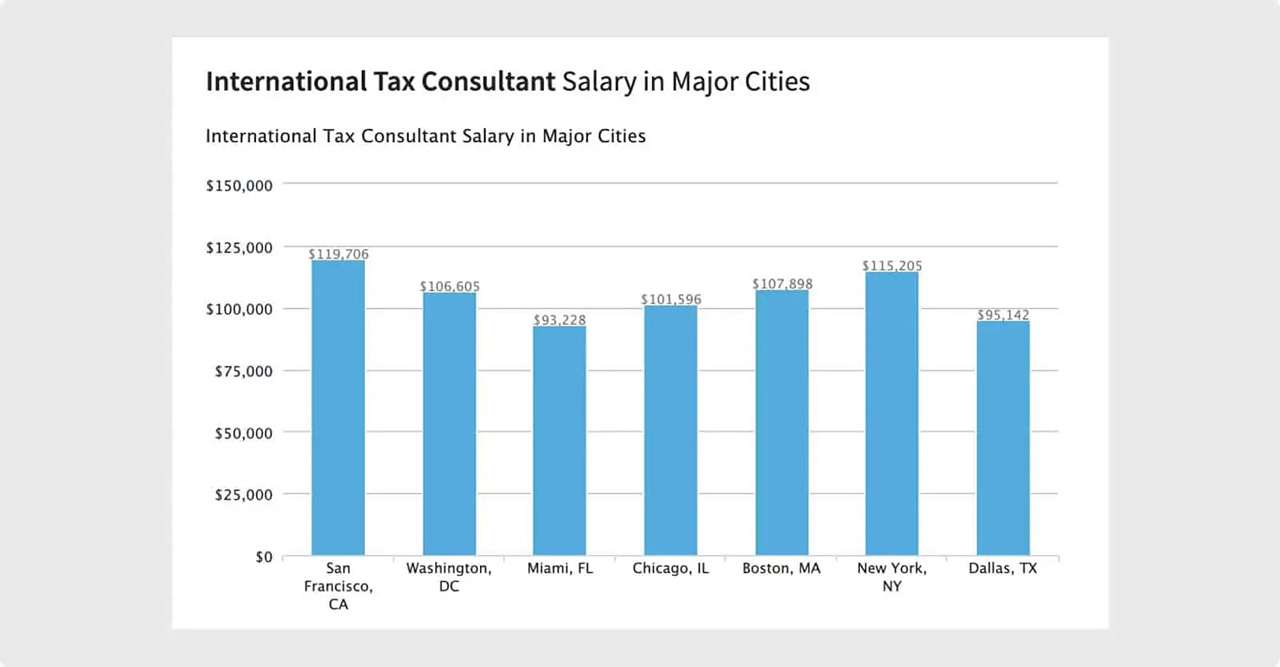 Risk management and compliance consultants
Regulated industries such as finance, telecom, and healthcare, among others, often engage with external risk management consultants to stay atop local and global regulations.
Such folks help prevent sizable regulatory fines pertaining to data privacy, processing, customer onboarding, cybersecurity, taxes, and so on.
Last year, financial institutions received over $10.4 billion in global fines for failure to comply with KYC, AML, and data privacy requirements. Goldman Sachs, in particular, "earned" a package of penalties totaling $6.8 billion (from multiple regulators). Risk management and compliance consultants help prevent such scenarios.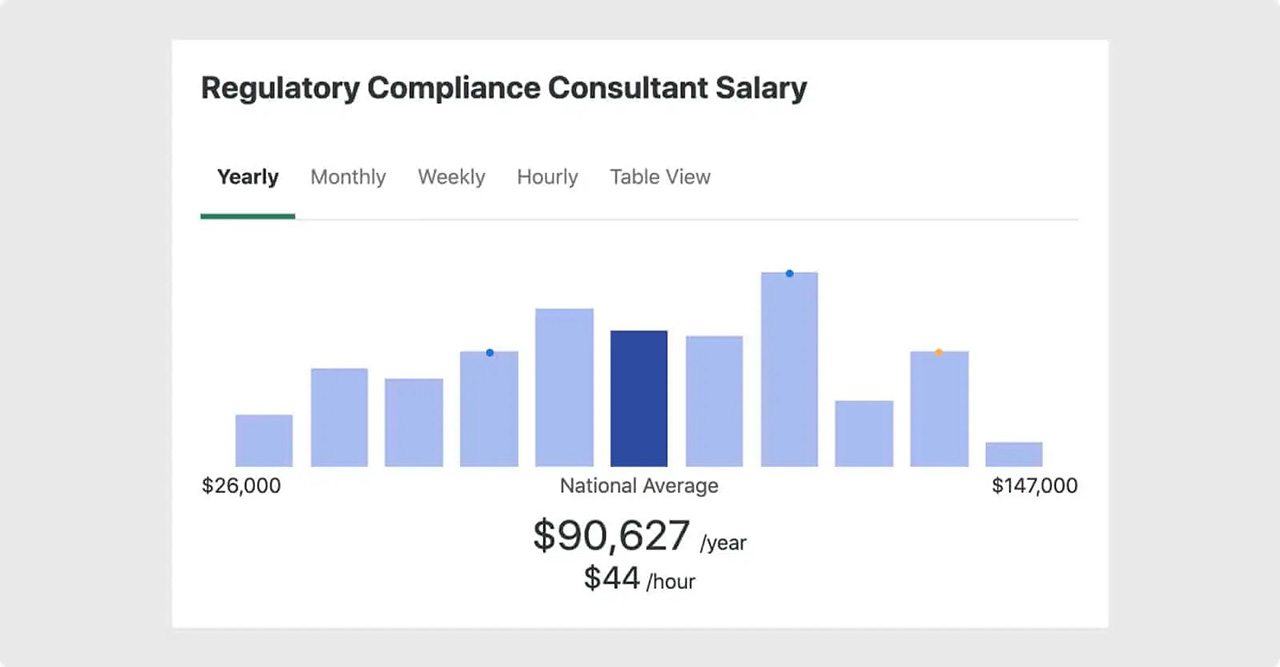 HR consultants
Human Resource (HR) consultants facilitate all-things talent management — from hiring and onboarding to upskilling and retention.
A good HR consultant helps business owners ensure that they:
Hire the best people on the market
Offer competitive compensation
Develop a healthy work culture
Have a strong employer brand
Engage and retain top minds
Per CEO Benchmarking Report 2021, 91% of business leaders needed help with the HR and talent strategies over the past six months. HR consultants come in and put those strategies in place.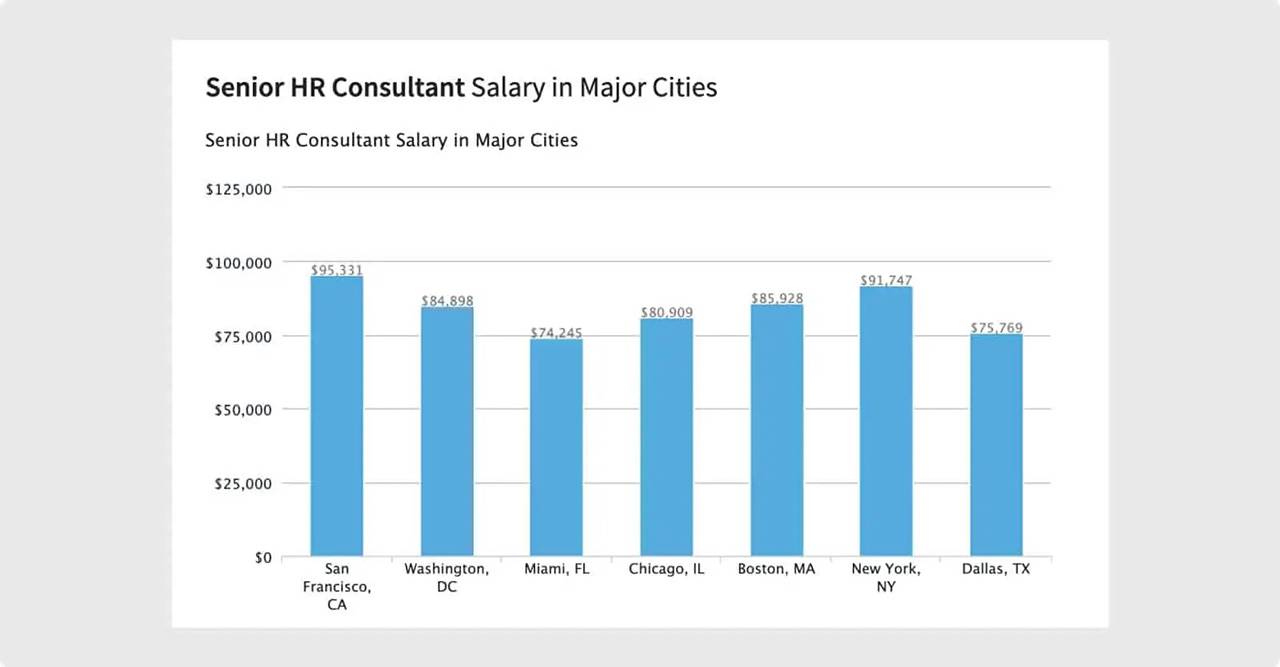 Technology consultants
The break-neck speed of digitization has forced many organizations to re-think their technology portfolio and budgets. To maintain and gain a technology advantage, many plan to invest in emerging technologies or modernize legacy assets.
If that's your goal too, a technology consultant can help you:
Assess current tech infrastructure and its weaknesses
Identify critical technology investments
Select the optimal software/hardware products (e.g., ERP or CRM systems)
Right-size the new architecture
Set up supporting business processes (e.g., ITSM or DevOps)
Technology (IT) consultants typically specialize in a specific product (e.g., SAP or Microsoft) or particular processes (e.g., DevOps or Agile).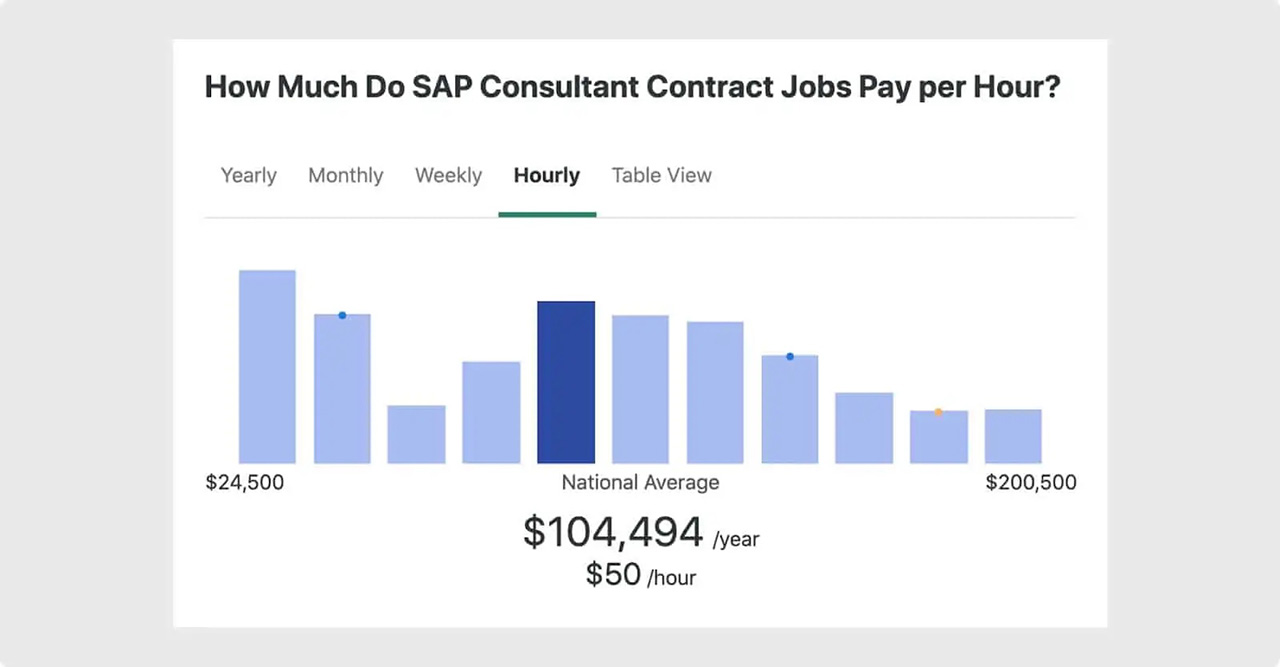 Why hire a business consultant?
The purpose of consulting is to leave a lasting impact on your business in the form of downstream benefits — better team performance, lower operational costs, improved compliance, or faster customer acquisition.
Consultants identify weak links in your business and pitch targeted remedies to tricky issues. They provide intel, guidance, and support for tackling complex problems and driving consistent results faster.
For example, in the UK manufacturing industry, consultants had achieved the following results last year:
Gained £387 million in cost savings for a utility business by changing how they work with suppliers and contractors.
Developed a new productivity improvement plan that reduced over £300 million in capital efficiencies.
Helped implement new technology for deploying a digital train control system projected to drive up to £820 million of efficiencies in the next five years.
On a smaller scale, consultants have also helped SMBs transition to remote work, pivot to new operating models, improve customer onboarding, and test new marketing strategies.
The advantages of using a business consultant
Acute advice and sizable expertise
Objective assessments and second opinions
Cost savings compared to hiring in-house executives
Creative ideas and problem-solving strategies
Roadmaps and guidance for execution
Precise outcomes and justifiable ROI
How to hire a business consultant: a step-by-step guide
Now that you have your whats and whys let's focus on the how-to part of hiring a consultant.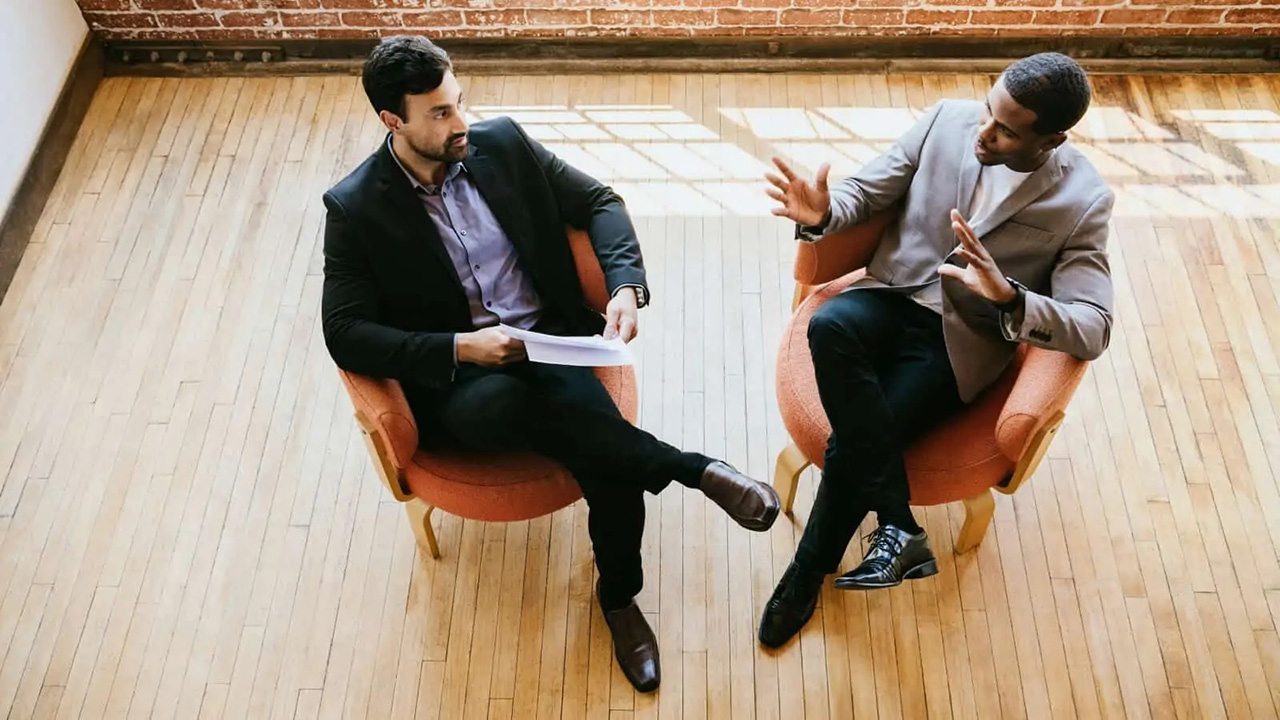 The most important goal is to find a knowledgeable persona that matches your work style and can solve the issue at hand. Here's how to do that:
1. Decide on the consultancy model
Consultancy work comes in four types:
Advisory assumes investigative research, reporting, and evaluations on the assessed issues. Typically advisors provide information or suggest actions for making a decision but are not responsible for execution. Advisory services can be one-off or ongoing.
Consulting. The focus of consulting services is not just to investigate but also to coach how to resolve the issues. Consultants are hired for long-term projects and held accountable for achieving specific outcomes. Although consulting and advisory terms are often used interchangeably, consultants are more involved in strategic projects and hands-on execution.
Mentorship is a less formal type of business consulting. It's more focused on professional development rather than corporate growth. A mentor is a senior professional who helps you achieve professional success and do better in your role.
Coaching also focuses on individual development. Executive coaches help you develop new skills, unlock your potential, and clarify goals. They act as a sounding board rather than a tool for delivering a specific outcome.
2. Create a shortlist of business consultants
The best way to hire a business consultant is to brainstorm a "mold" of your ideal advisor and then try to fill it with the best-matched candidate.
Create a set of baseline requirements for a consultant such as:
Type of consulting services
Project duration or number of hours per week
Problems to address and outcomes
Must-have experience
Desired expertise and skills
Budget
Then fill in the above information for each candidate.
How to find a business consultant
There are several ways to find a consultant for your business:
Referrals. Ask your professional network for recommendations. Chances are a fellow entrepreneur has had experience with a mentor and can offer feedback. The glaring con is that you may not get many good suggestions for your industry unless you ask competitors.
Consulting networks. Browse online marketplaces and communities where consultants list their services. Some of the popular ones include Clarity, Talent Exchange by PwC, and Comatch, among others. You can also find consultants on freelance marketplaces (e.g., Upwork). But in each case, you'd have to spend much time on vetting.
Expert match-making websites. Consulting services and expert match-making sites pre-vet candidates and make recommendations based on intake information. Popular services include Zintro, TalMix, and Graphite, among many others. The con is higher pricing. Plus, the best consultants often operate independently.
Online research. Twitter and LinkedIn are great places to connect with industry thought leaders. Prominent voices are likely to offer some sort of consultancy services. If they are not, you can always ask privately if the strategic advisory is something they may be interested in. Independent research is a great way to build up your network. But it will take a lot of time to find an available specialist.
Big firms. If you can afford a management consulting firm, you have plenty of options — from Accenture to McKinsey. The key here is to ensure that you are choosing a firm with expertise in your field.
How to vet a business consultant
Assess every shortlisted candidate (or a firm) through two dimensions:
Personal characteristics. The best matches are usually those who share your working style and personality. You have similar points of view on management, leadership, corporate values, and business growth. These "soft factors" help develop mutual respect and trust.
Business "fit." Do a background check on the consultant's achievements. Read client case studies and testimonials. If you see a familiar name, reach out to the past client and ask for feedback. Separately, assess the consultant's professional track record, work experience, and certifications. Prioritize those who have a mix of hands-on and managerial experience, as well as a solid theoretical base of knowledge.
3. Schedule a one-time consultancy session
Because consultancy takes time to work, most pros operate on a retainer basis. Meaning you commit to paying for a fixed amount of hours/sessions over a timespan.
However, it's best to "test-drive" a shortlisted expert when you sign the engagement contract. Here's how:
Book a one-off hourly consulting session. This should be an option unless you are dealing with a big consultancy agency.
Analyze the onboarding process and client intake form. Do they take the time to collect enough data from you? Are they asking the "right" questions?
Assess on-call performance. Do they sound prepared and up-to-speed on your industry/niche? Did they personalize the replies to your case? Did they help you solve a very particular (minor) issue during one call?
Post-engagement experience. Do they follow up? Do they deliver on all the promises made? Are they staying proactive?
Based on the above, you should get a good filling if the selected consultant is a "match" for your business.
4. Determine how you will measure the performance of the business consultant
Consultancy ROI is a complicated subject. Results and expectations differ a lot based on the type of consultancy.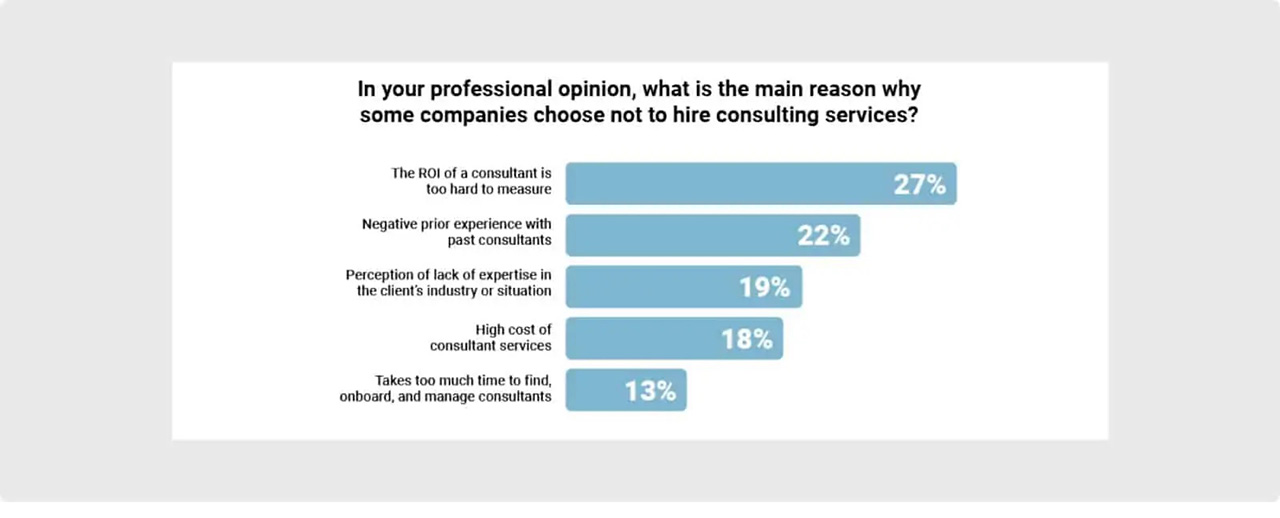 While there's no cookie-cutter approach, you can still put specific metrics in place to ensure that you are getting your money's worth in terms of delivered value.
Here's how:
Outline the plan before the start of the engagement. Experienced consultants will proactively manage your expectations and explain which goals you can hit within the set project timeframe.
Agree on specific deliverables. Create a scoped engagement contract detailing particular items you'll receive. For example, a new business plan, strategy report, a series of employee workshops, etc. A tangible list of deliverables shows that you are not just paying for "thinking."
Set KPIs or benchmarks. This option may not work for every type of consultancy. But if you are after a particular goal (e.g., improving customer engagement), peg it down to specific measurements such as an % improvement in brand awareness or % in Net Promoter Score.
A good consultant should explain how to measure their performance and be proactive in setting assessment parameters.
Common mistakes to avoid when working with business consultants
Consulting can go wrong, but it is never one party's fault.
As a consulting client, you, too, have some obligations. Failure to follow through on them will derail the project.
Here are the common mistakes to watch out for when hiring a consultant:
Ignoring the set directives and action plans
A consultant sets the path for execution, but it's you who has to walk the walk. If you don't provide the requested information, implement suggestions or foster change, you'd hardly see any value from the consulting.
You are wasting your money if you don't "do the homework" or make sure that your team responds to the new rulebook.
Hiring the most accoladed consultant
Certifications, work experience, and past track records are essential when choosing a consultant.
However, if they earned their "stripes" in a different industry or decade, the consulting engagement may not work. You don't want a consultant who's forcing you into their "box" without accounting for your business needs and current climate.
Treating a consultant as an employee
You shouldn't treat consultants as your workforce even when they offer proactive guidance in implementing the proposed roadmap.
Don't expect a consultant to:
Know everything about your operations from the get-go.
Be available on short notice.
Jump on a task outside of the original scope.
Respect their working style and time. Treat them as equals.
Conclusion
Business consultants are agents of change. Given the room and reign, they can help your business save money or make money. Plus, they provide a range of "fixes," leading to less measurable outcomes such as happier teams, faster process execution, or a more appealing brand image.
Yet, before hiring any type of consultant, ask yourself this: do you have the resources and support to act on the expert advice?
If yes, get started with your search!
Commonly asked questions (FAQ)
Here are the answers to some of the most frequently asked questions about hiring business consultants.

Last updated:
Mar 2023
Start your LLC the easy way
Forming your LLC is a checkbox that needs to be ticked. Easy, fast and worry-free. We reviewed the 13 most popular LLC formation services to figure out who truly understands what new founders need. Our recommendation:
LLC Formation: $39 + state fees
Pricing:
Turnaround Time:
Help & Support:
Customer Satisfaction:
Ease of use:
Best LLC Service 2022

Formed 1,000,000+ LLCs
$39 formation includes registered agent service
Fast formation & same day filing
Exceptional customer reviews

Last updated:
Mar 2023